While a recent "Beware of Shark" hoax was perpetuated on Jerseyans, there is some far more legit shark news out there. To our north, radio beacons from a 13-foot great white show the big gal in gray has returned to Massachusetts waters to dine on a buffet of seals, repopulating after federal protection was enacted years back.
Twenty huge great whites were tagged last summer, and 34 have been tagged since 2009.
As was seen last fall by folks following the transmitter-carrying sharks on the Internet, those famed alpha-eaters fan out after feasting. They often tail through our nearshore waters in their post-frenzy feed wanderings. It's nice to know they're often in a stuffed state of mind. Seal meat burns off slowly, keeping a friendly full feeling in great white bellies. They then go into a far less aggressive scavenging mode, a humanless mode to be sure.
Overall, the ongoing sideshow of monitored great whites, in real time, indicates they're of minuscule concern during our summer dips into the Jersey sea. But sharks, as a whole, can't be kept fully out of our shoreline minds.
Enhanced monitoring of all sharks along the Eastern Seaboard indicates we seemingly have a lot more fins breaking the surface. This uptick in noticeable activity could be due to added interest in the much-maligned fish. It might also be the first biomass response to near-Draconian shark protection laws in the U.S. and Canada. For fishermen, there are now very few larger sharks you can kill.
Confusingly, increasingly sighted sharks are often running large, especially bull sharks, duskies and threshers. Size alone indicates those fish easily predate the protective effort. It's as if the predators have somehow gotten a sense that the danger of wholesale demolition at the hands of humans has fallen off a bit – at least in our national waters.
SHARKFEST: I'm getting sharky here as a lead-in to a special upcoming shark weekend festival scheduled for Beach Haven – where it all began, in "Jaws" terms.
The Federation for International Survival of Sharks (FINSS) is holding its first LBI "Sharkfest" on July 6, at Veterans Bicentennial Park. The day of shark-related events and activities will strive to raise awareness of the barbaric practice of finning of sharks.
"JAWS" ARE US: As most folks know, the first savage shark attack that would eventually spark the "Jaws" book and movie occurred in the Beach Haven surf on July 1, 1916. Charles Vansant, 25, visiting from Philly, went for a swim with a Chesapeake Bay retriever, which happened to be already enjoying the surf. Witnesses say Vansant began screaming shortly after entering the water with the dog.
At first, it seemed the swimmer was simply yelling to the dog. In ugly reality, his hip and upper leg were being ripped apart by a huge shark. I'm not being glib, but there really isn't much you can yell to quickly explain a situation like that, short of a hard to interpret, shout-like sound, heard by many that day.
A nearby off-duty lifeguard, Alex Ott, and a passerby, Sheridan Taylor, swam out, as much to see what was wrong with Vansant as to rescue him.
When they saw bloody water boiling up around the man, the urgency kicked in. What was happening, exactly, remained a mystery even to the on-scene rescuers, according to later accounts.
It wasn't until they had pulled the victim into the shallows that Taylor spotted the trailing shark, still seeking its prey. Such attacks were absolutely unheard of around here. It wasn't a common word back then, but both rescuers later depicted the entire scene as "surreal."
With other beachside folks offering a helping hand, the victim was rushed across the sands and to the front desk at the Engleside Hotel. Despite intense first aid efforts, the bleeding could not be stemmed. Vansant bled out and died at 6:45 p.m.
I know you're wondering: I haven't been able to determine if the dog lived. Hey, you can't believe how many people want to know that – some before asking if Vansant made it.
I'll bet the dog fared fine. A rogue killer shark would take on just one meal at a biting. The human apparently filled the bill. However, the dog might have been responsible for first attracting the shark. There's case evidence to show splashy swimming dogs are a call-out to sharks.
Far more guess-acious is the relationship between the series of shark attacks that bloody summer and the outbreak of polio. It's a theory.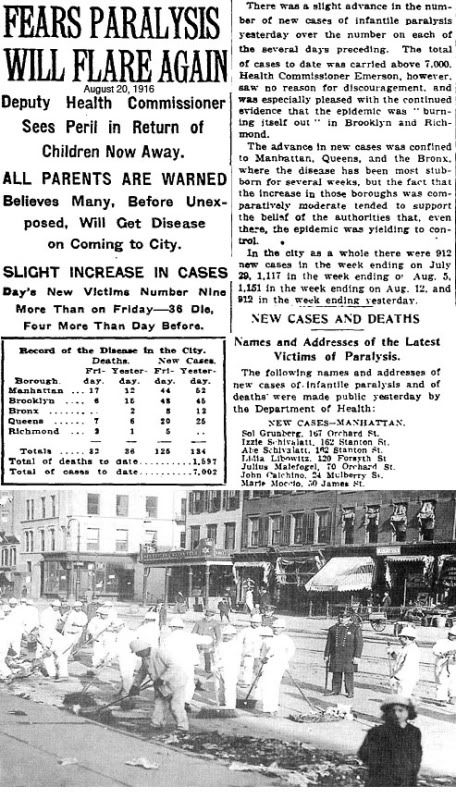 It seems that an ultra-hot summer and the belief that polio could be eased by dips in the ocean had people and marine predators interplaying at the shore like never before. For shark experts, that beachgoer overload factor falls a bit short. By all indicators, the shark attacks of that year were from a single biter – a lone gunman, so to speak.
A rogue shark, opportunistically taking advantage of a sudden showing of two-legged creatures splashing in the surf, could easily acquire a taste for humans – and launch into an attack binge. That could also account for the instant end to the attacks by the following year. Tastes come and go in the shark realm.
As for the exact shark species that jawed Jersey, to me it's a no brainer. It was a crazed bull shark. In fact, I think the current monitoring of great whites proves they're fairly regimented, fairly predictable, in their forage-based travels and eating cycles.
Bull sharks are the definition of unpredictable rogues. They never play well with others. But that's more along the personality side of the "Jaws" ID debate. The proof is in the salinity. Great whites have no tolerance for fresh or even brackish water. The 1916 attacker – and I'll bet the farm there was only one biter – went up freshwater creeks. That's a bull shark's trademark move. But don't take my word. Read up on it, and then check out that LBI "Sharkfest."
TERRAPIN TROUBLES: There's a bit of a terrapin to-do on the Causeway. The initial work being done in preparation for the first phase of a new Causeway bridge complex is apparently heavily impacting arriving lady terrapins. Those egg-heavy gals are genetically hell-bent to get to their native nesting grounds. The reptiles are running into confusing landings – as they arrive to nest where huge pieces of equipment are a-move.
Be it the plowing up of land along the water's edge, where the terrapins are used to coming shore, or possibly even the opening of huge gashes of fresh sand, which can act as a huge invitation to nest, there is a high potential for an unhealthy, i.e. deadly, interplay between building and nesters along the Causeway zone.
A strong effort is being made by Joy L. to have something akin to preventive fencing placed near the current building zones in hopes of discouraging terrapins from coming ashore where serious ground-moving and grooving is going on.
According to Joy, the project's manager, Charles Bossano, has lent a compassionate ear. He's apparently willing to consider some terrapin-saving efforts. Whether that translates into terrapin turning devices/fences, or assigning manpower to help Causeway-crossing terrapins, remains to be seen at my deadline time.
I'll have more on terrapin rescues next week. In the interim, please do not grab the entire family to run out to help terrapins cross the Causeway. Leave it to the pros. Your vocal help might be needed if not enough is done to protect the reptiles.
FLOOD AND REPLENISHMENT TALK: This talk is a tad technical but highly important. And it is editorial in nature. We are awaiting word from the state Supreme Court on the eminent domain case in Harvey Cedars.
Originally, borough homeowners Phyllis and Harvey Karan, allegedly deprived of an ocean view by dune replenishment blocking 30 percent of their oceanfront property, were awarded, by jury, $375,000 in compensation for damages caused by the replenishment project.
At trial, Ocean County Superior Court Judge David Miller instructed the jury that it could not "offset a general benefit"– I take that "benefit" to mean the health and welfare of others – against the damages to the Karan property. Face it, a blind legal eye was turned toward the risks no dunes present to other homeowners. A clear and immediate risk was soon pointed out – after the case – by a gal called Sandy.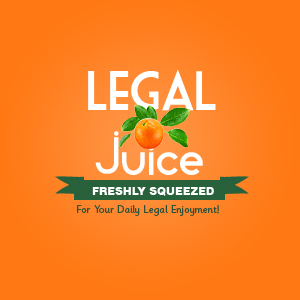 As noted, the Harvey Cedars borough case has been appealed to the N.J. Supreme Court. At question is Judge Miller's mandate that the jury not hear about the benefits of dune replenishment versus loss of view. Army Corps representatives were more than anxious to offer human safety and public welfare issues to the judge and jury. The judge snubbed that.
We know where most people – and, vociferously, the governor of New Jersey – stand on the nearly inconceivable notion of risking life, limb and homes to accommodate the unobstructed views of oceanfront homeowners. Still, the courts are notorious for being capricious.
Should that capriciousness favor a relook at the Karans case, it would be sent back down to the lower court with a directive that all public safety issues be heard, including the post-Sandy understanding of dune importance.
I'd sure like to think the overwhelming additional evidence would lead to favoring using eminent domain without prohibitively high compensation.
SANDY OCEAN OVERWASH: Should the above-noted Karans case be returned to the lower court, I'm betting a pivotal issue will be the overall impact of ocean water, as it relates to the overall flooding scenario, seen after Sandy. At issue: Do the dunes and beaches prevent flooding?
Some scientists – and a randy pack of rank amateurs – are nearsightedly alleging that Sandy's LBI impacts were purely a bayside flood event. It's a clear case of science (and friends) turning a blind eye to, well, science.
There's no debate that Sandy was very much a bayside flood. As I eye-witnessed the storm's progress, I wrote in this column (in real time) that Barnegat Bay had fully reached its holding capacity well before then-Hurricane Sandy had even made landfall. This is documented.
As the bayside flooding built, I saw the ocean water play a documentable role in furthering the flooding.
I'll be the first to agree that it would take a catastrophic overwash of water from ocean to cross the Island and fill the bay to flood heights with ocean water alone. A storm of that intensity would all but denude the ocean block of homes. What folks professing that Sandy was purely a bayside event are missing is the impact of millions upon millions of gallons of ocean water adding to an already beyond maxed-out bay. Such ocean water poured, ocean to bay, across areas in Ship Bottom and Beach Haven.
Witnesses, including Ship Bottom borough officials forced to flee the Island as ocean waters surged down 17th Street past town hall, reported seeing waves of seawater coursing down the street. The surges were powerful enough to knock over a person. There are photos showing the ocean overwash. It went on for more than an hour.
An educated guess is still just a guess.
How can scientists routinely dismiss "any and all" flood impacts from the ocean during Sandy? They were neither on scene nor able to even remotely estimate how much water arrived via documentable overwash. There's something very non-sciency there.
I contend that the breaching ocean waters worsened, significantly in some places, the flooding in parts of Ship Bottom. Many of us Ship Bottomers paid dearly for even that fractionally enhanced flood height.
Making neighborhood matters worse for me and others was the fact that near-hurricane-force south winds literally held the ocean/bay mix of water smack atop Ship Bottom. I feel the deepest flooding on all LBI was in the Ship Bottom zone, where the damming effects of the Causeway literally captured north-blown flood water from lower Barnegat Bay.
Undoubtedly, thousands upon thousands of homes would still have been hideously impacted by purely bayside flooding, even without the ocean water input. But when you're among those homes wrecked by mere inches of floodwaters, the ocean overflow dynamic is enormous.
Again, this is an immense issue for not just the eminent domain case in HC, but also the entire replenishment debate. To me, the concept that the "ocean water did very little" on LBI is dangerously shortsighted.
Flooding on LBI has been – and surely will be – enhanced by ocean overwash. This is best seen in the Great Storm of '62, which actually put Sandy to shame, violence-wise. Waves from that storm pushed ocean-block homes down to the Boulevard. More recently, towns just to our north were undeniably ravaged by ocean waves.
Had Sandy not taken a slight jog as she made landfall, we would have been epicenter for the deadly northeast sector of the storm. In that case, there would be absolutely no debate about the impact from ocean overwash.
The preventive actions now should not be predicated on Sandy, or even the Flood of '92, but on future storm potentials.
I want great beaches for us – and admit that many fun beach usages are fully compromised by massive sand replenishment – but I sure as hell don't want to answer to fellow Islanders should their lives and homes be ruined because of half-assed efforts on our protective parts.
A CAREFUL CONCESSION ON MY PART: Somewhat counterintuitively, I'm closely listening to suggestions on how to possibly tweak dune and beach replenishments to better accommodate and enhance surfside ocean conditions. Some replenishment cleverness could be a boon for better fishing, waveriding and touristing.
It's been suggested that more sand be placed on the north end of project segments to take fuller advantage of our powerful north-to-south littoral (pronounced the same asliteral) drift. I'm listenin'. That might encourage sandbar formation, a zone so important to beachgoer enjoyment.
Somewhat more radically, I'm even wondering if we have to replenish all of LBI. Can long-range littoral drift from replenished beaches eventually fill in the beach zones where there is no fill?
Remember, successful beach replenishment is actually based on erosion taking away a portion of the freshly deposited sand. The moving sand is meant to be carried seaward, to enhance the vitally important bottom profile – and to build wave-busting sandbars.
Of course, how would you like to live below the blocks of no sand when the next Big One approaches? There are no easy answers here.
IMPORTANT REPLENISHMENT TIMEFRAMES: We all know that Brant Beach, Harvey Cedars and Surf City are going to be fully re-sandified during the next few weeks. And practice must make perfect, speed-wise, since the projects are currently rolling along almost twice as quickly as the first work done in Surf City years back.
However, a pressing question for many of us focuses on the very likely replenishment projects for Beach Haven and the Holgate section of Long Beach Township – a seemingly contiguous, linked repair.
I held an intentionally over-optimistic notion that the south end repair work might start by next fall or winter. I was logistically challenged, according to Army Corps higher-ups. The insane demand for sand in the wake of Sandy has loads of towns all begging for help in unison.
I did manage a cautious "maybe" for south-end work beginning by next spring. Again, things are so up in the disaster-repair air that it's nigh impossible to predict what regions of N.J. will get sand and when. The bidding process alone is becoming onerous. All beach replenishment companies – and there aren't many – are filled to the gills with, essentially, orders and back orders.
For this summer – and into next fall's fishing season – no new replenishment work will begin on LBI, outside that being done in HC, BB and SC.