Not sure why, but Facebook has been restricting me. Hackers might be involved. 
 Plz be careful fishing the tops of Causeway bridges. 
Below: No Joke. This was the 1970s artist rendering of a proposed nearshore nuclear plant ... almost exactly where turbines are now proposed. 
Tuesday, April 13, 2021: This can't be called the mildest of springs. It has been tough to even ferret out even a single short-sleeve day on the Island, as onshore winds have been attaching themselves to ocean water temps barely into the 50s. Nonetheless, bundled up beaching and boating sessions feel mighty good. 
Without harping on COVID subject, there's a sense of shifting from a pandemic to an in-country endemic scenario, meaning we will soon be dealing with C-19 on our own national terms. That's huge, as this summer could see some major back-offs of restrictions. Such a national tilt does not mean we have to be arrogantly nationalistic or, worst of all, zenophobic.
Speaking of zenophobia, many of the finest and closest people in my life have been Asians. This idiotic blaming of them for COVID is about as asinine as sick minds can get. While it has been many decades since I've done a civil rights march, I'm ready to rally with Asians rightfully enraged over being discriminated against.  
Below: Philly.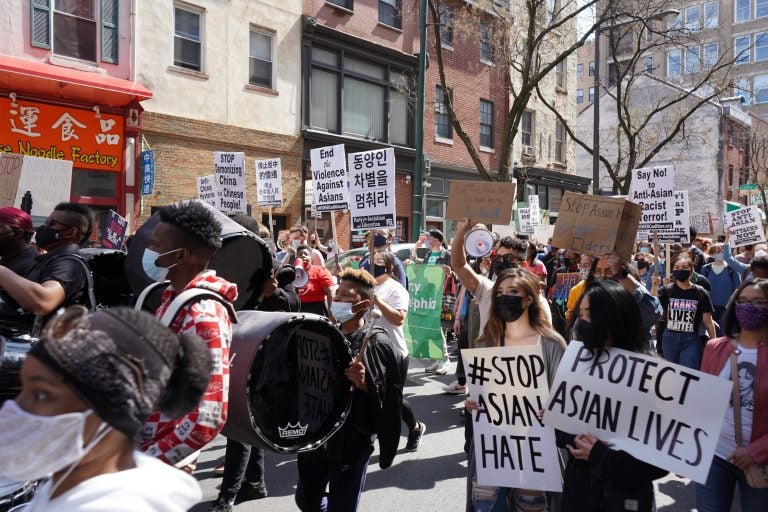 MEDICINE REMOVAL: Tuning things down somewhat, I'm compelled to pass along as advisory that a huge medicine cleanup is scheduled for this month, dates varying only slightly from town to town. Those asking me to hype this drop-off of expired or unused meds gave me horror stories about the way both kids and addicted adults are tapping into the medicine cabinets of friends and relatives, looking for mainly opiates, but often grabbing any prescriptions with street value, which can then be sold for the ugliest of all drugs – meth, heroin and oxycodone.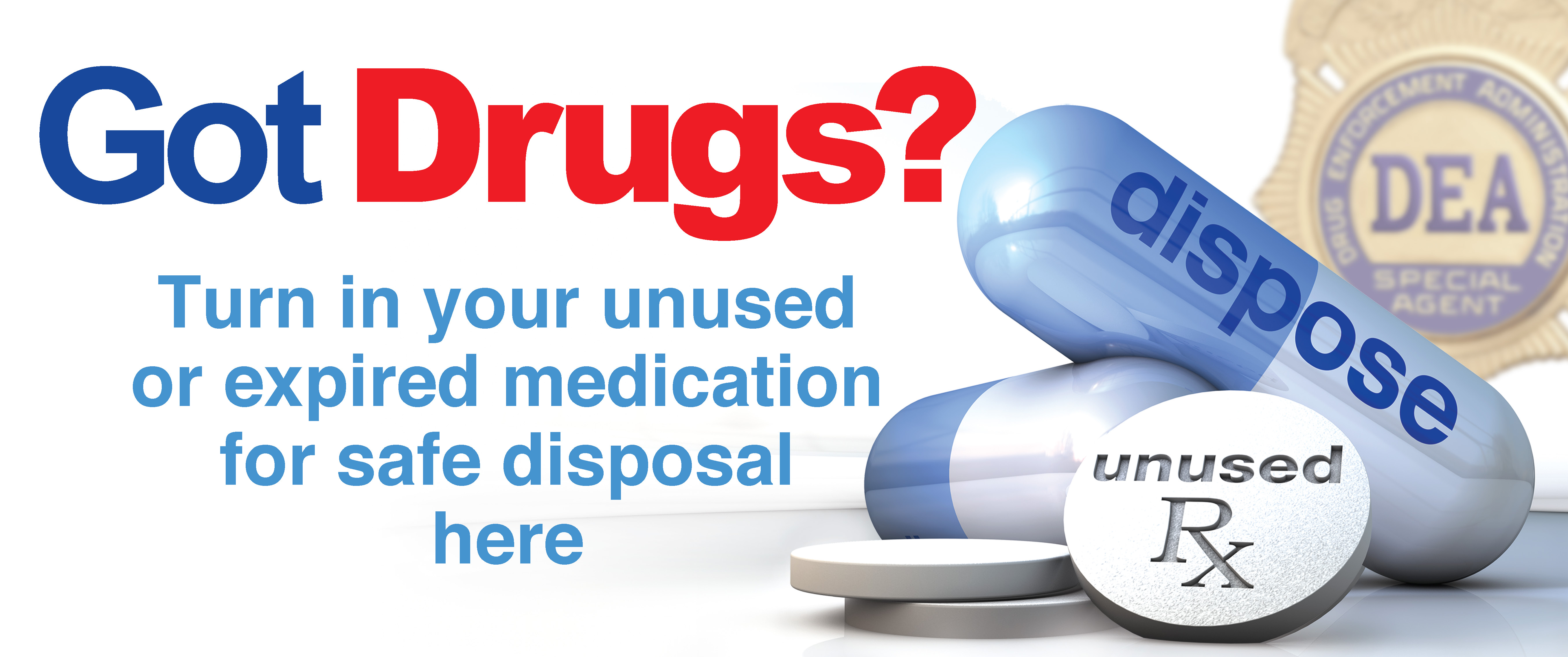 SLOW-GO: A reminder that leaving the Island will be a mess at night, as Causeway Project digging goes on in Ship Bottom. Try to get any off-Island business done early. Also, don't come hauling ass onto the Island. Not only has the far-right lane been closed near CVS but the roadway is so battered up near Barnegat Avenue that anything above 30 is unadvisable – despite the posted 40.
MULLET WINDS: The recent stint of northeast winds could mark good larval times, as eggs and larvae riding north on the Gulf Stream are blown westward off the ocean and into Barnegat Bay, where they become the young-of-year, essential to species perpetuation. The spring blow-in is that important.
As I'm obliged to mention whenever bringing up this proven blow-in egg/larva scenario, all anglers should own a copy of "The First Year in the Life of Estuarine Fishes in the Middle Atlantic Bight," by Kenneth W. Able and Michael P. Fahay, available through Amazon.
Speaking of Dr. Able, the last we spoke, he was working on a new book, encompassing the fisheries he has researched, which is just about all of them. He promised to keep his writings somewhat layman, though his knowledge will surely shine through.
F&W ROUND-UP: While looking over the latest NJ Division of Fish and Wildlife reports, I see where the Stafford Forge and Colliers Mills rifle and shotgun range upgrades have been completed, including new covered shooting stations, parking access and handicap access.
I'll be giving Stafford Forge range a looksee, mainly to check on how well shooters are cleaning up after themselves, which hasn't been a strong point in the past. Spent plastic shotgun shells strewn every which-away muck up the look of the place. Keep it clean guys. I hear there are surveillance cameras in the works.
In a F&W enforcement report, I came across an odd item, appearing as a citation. A ticket was issued to a dirt road driver for not wearing a seatbelt. Whoa! That's a new one on me, though I'm not debating it, mind you.
In my many decades of meticulously driving off-road, I might have allowed my seat belting to slip a bit. That admitted, I must further admit that there's always the chance of slip-sliding off a dirt road and into a stubborn oak tree. Such can happen even at slow speeds, damaging all involved – from tree to truck to folks within.
Now comes the in-column-only question of whether or not we should be wearing seatbelts when buggying the beaches of LBI.
OFFICIAL F&W DICTATE: "Circle hooks are required when fishing for striped bass with bait, which is defined as any marine or aquatic organism live or dead, whole or parts thereof. This shall not apply to any artificial lure with bait attached."
DRUMMING UP DRUMS: I see through photo evidence that black drumfish remain in the mix. Those I'm seeing being kept are perfect eater-sized models. One jumbo I'd put at 40 pounds was released without even being brought all the way onboard, evidenced by an over-gunnel snapshot.  
As to tracking down drumfish, that takes a certain knack, more so than most local gamefish. It's vital to understanding the ways of the waters from Little Egg Inlet all the way over to Great Bay. There are some known honey holes within. Think deeper. It should be mentioned that fishing from sedge banks is an ideal drumfish tactic. Below: Bobby Capri finds a perfect eater drum. 
TAR GATHERING: My pine sap seeking is a blast. Here are just a few of the sappy looks, my favorite being the amber hue identical to the Cretaceous amber I dug for years.
Here's a quick look at amber sap.
Below: Some pines put out gobs of opaque white sap. This is often where I get the bulk of my meltable tar.
In the photo, this single wound yielded a remarkable four ounces of sap. That tree knows how to repair itself. By the by, my taking the tar has no lingering effects. The sap has already done it protective duties. Also, I leave enough sap to seal the former damage.  
The most common look is the famed drippage, which takes on a slew of downward flowing looks. These creeks of sap seldom yield a load of usable material but indicate when a tree is a "bleeder." That's my word for individual pine trees that send out sap with just the smallest of jabs. Only one in maybe 25 trees is a full-blown bleeder. Most of the bleeders are nonetheless quite healthy, just highly inclined to contribute to my collecting. 
Here are a couple odder looks -- out of dozens. 
This deep red layered pancake look is rarely seen. 
Below: More common, but oddest looking of all, not even resembling pine sa...
That's it for now, but I am perfecting a pine tar salve using ancient recipes requiring bees wax, charcoal, almond oil, shea butter, castor oil and select essential oils. The resultant salve is used for tons of things, including stings, bites, rashes, poison ivy, assorted fungus, canker sores and scalp irritations. That's based on 2,000 years of usage. 
NOAA and Ørsted Agree to Share Data on Wind Lease Areas
April 13, 2021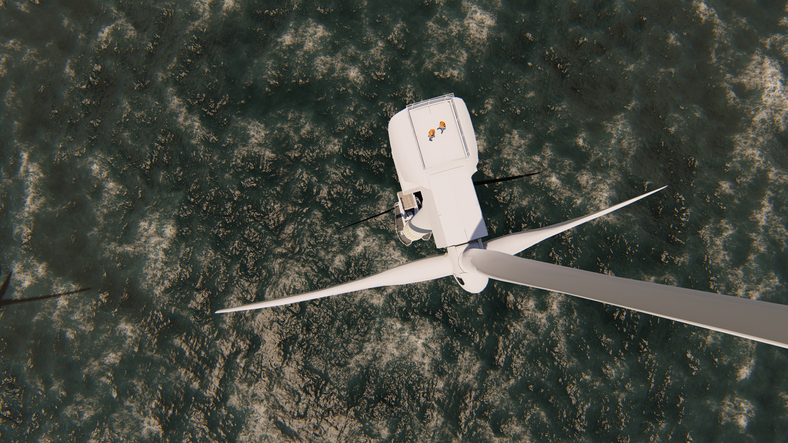 NOAA has reached an agreement with leading offshore wind developer Ørsted to share physical and biological data from Ørsted's U.S. offshore lease areas. The memorandum is the first of its kind between an offshore wind developer and NOAA, and the agency says that it paves the way for similar data-sharing agreements with other developers. 
"This partnership with industry will deliver data Americans use for business, science, and education, while at the same time mitigating effects of climate change," said Ben Friedman, NOAA's acting administrator. "Our ocean, coastal, and Great Lakes resources are critical to national security and well-being, and NOAA is pleased to work with willing partners to understand and maximize the potential of these national assets."
NOAA expects that Ørsted's data will fill gaps in the knowledge base about these areas, particularly in ocean mapping and observing. The data will also contribute to NOAA's missions in the areas of climate adaptation and mitigation, weather-readiness and  resilient coastal communities.
"Climate change is a reality, and we are proud to work with NOAA to provide crucial information and to demonstrate how our industry can be stewards of our oceans while providing American individuals and businesses with clean, renewable energy," said David Hardy, CEO Ørsted Offshore North America. 
The data will cover air quality, water quality, and emissions; biological communities; meteorology; ocean currents, circulation, and waves; hydrographic services and mapping; and physical oceanography. NOAA will also share its publicly available data with Ørsted. 
The partnership is one element of a wide range of offshore wind initiatives that the Biden administration announced at the end of March. The administration laid out an official target for the development of 30 GW of offshore wind capacity in U.S. waters by 2030, and it pledged whole-of-government support for the new industry. 30 GW of power would be sufficient to displace about 80 million tonnes of CO2 emissions per year, according to the administration. 
The White House says that meeting its target would trigger $12 billion per year in capital investment, creating more than 40,000 direct jobs and supporting another 30,000 jobs through new economic activity.