Being a nondrinker, I'm not sure I could drive roads in Great Britain ... 
Below: Rare on-the-set photo of Al-baby. Anyone's guess as to what the movie was. 
Tuesday, September 07, 2021:
The end of summer has only begun. I expound upon that point in my weekly SandPaper column.
For herein, sufficed to say very little of offseason significance comes about with the Labor Day weekend. Yes, there will be a decent exodus off LBI, but rather proportionate to the departures we see at the close of any summer weekend.
Recent Septembers have experienced what I call a backflow of crowds, a people return, once school and work setups have been established back home. It could be less well-marked this year with many schools trying for a return to brick-and-mortar instruction. Nonetheless, summer 2021 will drag on for many weeks to come, though becoming highly weekend oriented, crowd-wise.
The pandemic taught folks the fun of residing here whenever possible. Obviously, weekend weather now comes into play like never before. It's gotta be tough for restaurants to stock for weekends, knowing they could be bull rushed if it's nice and left holding the bag should skies suddenly go crappy. I'll daringly offer that it was a dang good summer for many businesses, all things considered.
Confusing the subject of summer's end is the new unpredictability loosed by global warming. We have seen record-breaking warmth for a goodly number of autumns in succession. Another would further add to the summerish postseason rush to LBI. Then there are less dramatically inclined folks who take the series of mild falls in an odds-on fashion, seeing an  aroused chance for a frigid fall. As to our seeing a normal fall, even as weather bug I'm not sure what that even means any more. 
All the above plays into the upcoming fishing season. I know many an always-eager angler who must adjust trips to LBI according to how well it accommodates the family. There are always the trying matter of finding things to do for non-fishing family members. That even applies to couples with no kids who soemtimes have the greater task of bothy surfcasting and satofying the needs of a signficant other. And that door swings both ways. I know of some fervent lady anglers who have nonangling husbands -- maybe something they should have thought about priro to nuptials (I snarkily say as a clueless lifelong bachelor.) 
Obviously, we of a lucky local ilk have the luxury of deciding fishing sessions on a day-to-day basis.
If it is within my energy capacities, I hope to do blogs more frequently in coming weeks, especially during the LBI Surf Fishing Classic, which you can now sign up for.
Below is a photo of a Hawaiian gal nabbing a cutlassfish just off our shores. I was unfamiliar with this species and have since read they can gather in huge schools when visiting our waters, They rate as fine fighters when fought on lighter gear. I'm most impressed with the teeth on those skinny suckers.
As to edibility of cutlassfish, I always look to the Orient for insights. They covet tachiou (Japanese for cutlassfish, aka ribbonfish) giving it a very high taste rating. That's enough to get me trying it should I come across one, i.e., highly unlikely.
 Here's an oddly mesmerizing video clearly showing the steps needed to prepare a larger cutlassfish, Japan-style: 
https://www.youtube.com/watch?v=2wR8p9Cg_58
MORE STUFF: Even with what looks to be an extended stay of mild ocean waters, the migration of mullet will occur soon. Their move-out aligns with moon phases coupled with day length. They seemingly make their genetics-driven departure to adroitly avoid the arrival of striped bass and bluefish, though there is often a crossover period, as we off a popping persuasion know. Sorry, but there will never be anything more exciting than a top-water plugs getting totally annihilated. 
I will soon -- likely beginning next week -- be making almost daily sojourns to the Holgate end. More on that as they occur. Hopefully it'll be a highly photogenic fall, though last year saw some serious tensions arise down there, mainly Baja-ers, i.e. crazy buggying.  
Speaking of beachgoing, this is the time of year we have to play nicely with often thick showings of beachgoers, including many bathers. Keep in mind that many swimmers are truly clueless to a baited line in the water. Just be civil when pointing out the hazard of frolicking amid lines. If bathers get too plentiful, pull up stakes/spikes.
WHEN YOU'RE THE ONLY HOPE: Important: Reading this blog portion carefully will qualify you to perform entry-level hands-only CPR.
As beachgoing anglers and mobile fishermen, there's always the spooky possibility we might come upon someone who has gone belly up. In the worst cases, their heart will have slowed to a crawl or stopped entirely, the later meaning they're clinically deceased. Common causes are heart attack, immersion/drowning, and being hit by a lightening bolt. All those situations require immediate medical help via CPR.
VITAL NOTE: A person struck by lightning does NOT (!) still carry an electrical charge. I'd like to flog the fool who came up with that nonsense. 
I'll herein offer a downhome read on CPR – along with how legally protected folks are who administer same, even if untrained in CPR.
While begging everyone within reading range of this blog to get technical CPR training, I'm going in a far different direction, what might be called a grassroots route. It begins by advising that even without proper CPR training, you can perform resuscitative miracles with even the most sophomoric chest compressions. That means even a semblance of CPR could keep someone alive until trained help arrive.
To be on the safe side, I'll let the Centers for Disease control do the talking:
You don't need a special certification or formal training to perform CPR, but you do need education. If cardiac arrest happens to someone near you, don't be afraid—just be prepared! Follow these steps if you see someone in cardiac arrest:
The American Heart Association offers the Reader's Digest version of everyday CPR -- done in an effort to convince folks with a short attention span:
What is Hands-Only CPR? Hands-Only CPR is CPR without rescue breaths. If you see a teen or adult collapse, you can perform Hands-Only CPR with just two easy steps: 1) Call 911 and 2) Push hard and fast in the center of the chest to the beat of the Bee Gees' classic disco song "Stayin' Alive." The song is 100 beats per minute – the minimum rate you should push on the chest during HandsOnly CPR.
As to those fears of being sued for doing entry-level (or advanced) CPR on a victim, perish the thought. Something called the Good Samaritan Law has your back -- almost above and beyond and other laws in the country. 
Take this to heart -- pun fully intended: You can give CPR without fear of legal action. ... No lay rescuer has ever been successfully sued for performing CPR because lay rescuers are "Good Samaritans" and are protected by "Good Samaritan" laws. All 50 states have Good Samaritan laws or regulations.
Below: Child's play. I'm surprised that CPR isn't taught to kids at a young age, in schools. Related to that, I'll bring in a spooky aspect by noting that the most common CPR actions in America are now performed on drug overdose victims, even on kids at grade school level. 
This fall, I'll be carrying NARCAN in my truck. 
*** Anyone can purchase NARCAN ® Nasal Spray directly from a pharmacist without a doctor's prescription. All major pharmacy chains (such as CVS, Walgreens, and Rite Aid) stock NARCAN ® Nasal Spray, so it's convenient for you to obtain today.
Without getting into any details, I have had (come upon) three drug-related incidents in Holgate -- all near the entrance. None were dire, but all involved drug use gone bad. I have watched videos on administering NARCAN and it gets no easier. Also, the same Good Samaritan laws apply.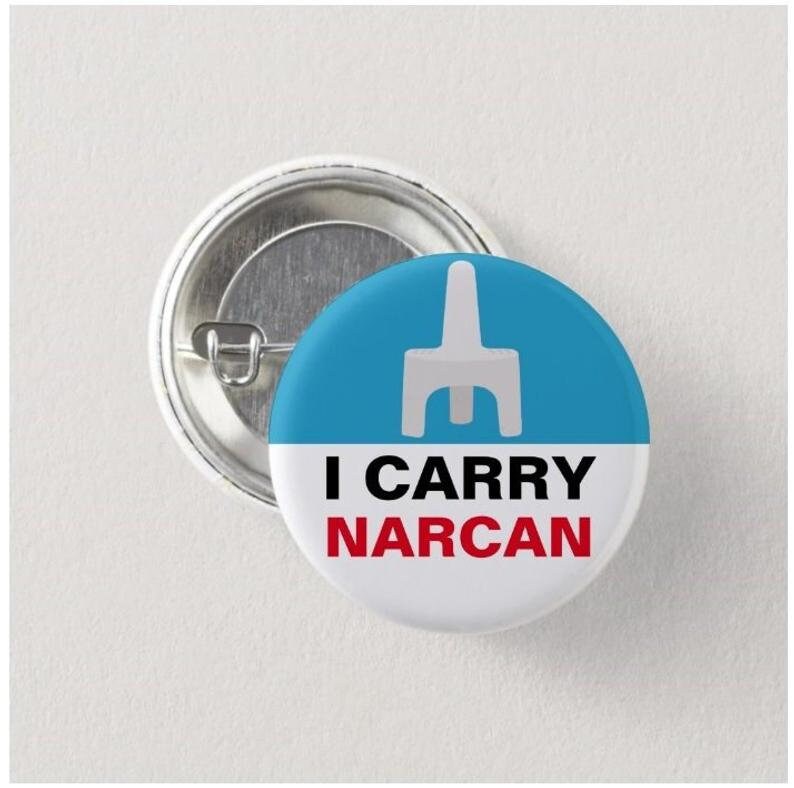 Jim Hutchinson Sr. 
Although the southern New Jersey coast has been fortunate in avoiding any damage from the string of tropical storms coming up from the south, these storms have all made for some large wave heights, adversely affecting ocean fishing. Despite these hurdles, the captains of the Beach Haven Charter Fishing Association have been able to put together some decent catches. 
Fluke fishing has been as good as it has been all season with the New Jersey season ending on September 19. The black sea bass is on hold until October 8. 
These seasonal closures do not mean there is not any fishing available. On the contrary. The inshore bay waters hold as assortment of fishing including kingfish, weakfish, bluefish, small striped bass, and blowfish to mention a few. As a matter of fact, blowfish catches are as high this year as they have been for several years. 
In the ocean there is an assortment of fish available including false albacore, bluefish, various mackerels, mahi-mahi, tuna, triggerfish, and others. The BHCFA captains have been on the ready to nab some or all of these species. 
The crew of the "Starfish" reports that the trips allowed by ocean conditions have been very productive. Triggerfish and fluke to 25-inches have been active with some catches of out of season black sea bass. 
Captain Brett Taylor of Reel Reaction Sportfishing has returned tohis teaching position but is still getting in some fishing trips on weekends and whenever he can fit them in. He has found the bay waters a little churned up, so he is focusing on the ocean for better bites. Most of the fluke he is catching are over 20-inches with some up to 6-pounds. Captain Brett reports he is looking forward to the fall striped bass season and already is booking trips. 
BHCFA president Captain John Lewis announced he expects the first deployment of reef balls to be made on the Little Egg Reef in the upcoming week.  
Additional information on the Beach Haven Charter Fishing Association can be found at  www.BHCFA.org .
RUNDOWN: Angling is on hold within a summer pattern with fluke chasers focusing on gathering flattie poundage before the season's closure on Sept. 19.
The surf is still loaded with small summer flounder. Though the overall size is getting even smaller, there are still those sudsy doormats.
It's hard to determine if the current batch of shoreline fluke are fish now coming out of the bay in a pre-migration move or are  still the resident fish population.
Stripers are here, there and not so much. That's yet another way of depicting the typical late-summer inconsistency of stripering. It's far too early for any significant migratory influxes. What will happen here-to-fore is post-Labor Day casters targeting bass, per September tradition. This leads to an improved read on the resident bass population.
Note: The loss of groins/jetties has made it impossible to get an accurate read on the number of over-summering bass.  
A species that has gone rather missing – and in a good riddance way for many fluke fishermen – is the once bountiful sea robin. Although it's deemed a junkfish, it's never good when a common fish begins to fade away.
Sea robins can be mentioned in a more favorable light when used as an essential part of European style seafood bouillabaisse. I have cooked up a robin tail or two over the years. It tasted passably good though mild in flavor, needing some spices -- and an open grill -- to add tastiness,
For many years, top flukers swore robin strips were a premier bait for larger flatties. And they can offer not only clean and lengthy strips but host stubborn flesh, usable for numerous hookups. It's doubtful that bait usages have had anything to do with the declining sea robin numbers.
While mentioning unfavored fish, there has been a steady showing of small smooth dogfish in the surf.  These chronic bait stealers are no strangers to our summer waters, but the tiny size is a tad odd – and a bane for folks using costly baits for targeting kingfish.
(More on spiny dogfish below)
I have to update the ongoing make that the further ongoing bayside blowfish bite, holding steady at select points along Oyster Creek, mainly west. An amazing showing. 
I saw a photo of two kingfish taken in the surf by a vacationing angler. Both fish, being handheld, were as large as any kingfish I've ever seen taken in NJ waters. The hooker, who had never caught one before, thought they were merely par for the course. Nay, sir.
While those jumbos might not have out-ounced NJ's 2004 state record kingfish -- 2 pounds, 8 ounces, taken in Barnegat Bay – they sure looked to be in the coveted 2-pound range. Had they been taken during the upcoming LBI Surf Fishing Classic, they would have surely been in prize money territory.
Of note: He caught them on an small near-vintage bluefish red/white foam float rig … using squid "from the grocery store." When purchasing calamari at the supermarket, I've been tempted to bypass the marina sauce and hook 'em up.
World record:
They're out there: The largest northern kingfish ever caught measures almost two feet and weighs a little more than three pounds. The world record fish was just a by-catch by commercial fishers using gillnets.
Scant few false albies, though we're just now getting into the nearshore season for this powerful quarry. In mentioning them last week, I forgot to note they can be very much a "sight fish," for surfcasters. When oceans are smoothed by west winds, it is easy to spot them jumping, though often way out. They present a chasable target for low-sound kayak fishermen.
______________________________________________________________
While on the dogfish subject, their stocks are all over the board, depending on who you listen to. While conservationists demand strict harvesting quotas I'll scientifically go with this: There are approximately 106.8 thousand metric tons of Spiny Dogfish in the Atlantic Ocean, and approximately 44,660,000 Spiny Dogfish in the Pacific Ocean.
As to why there is some conservational concerns, "Scientists project that the number of mature females may decline somewhat in the coming years due to the low number of pups born during the 1990s when spiny dogfish were heavily fished. This potential decline is not expected to result in the stock becoming overfished," per noaa.gov.
On one hand, there are increasing demands to conserve them while commercial fishermen come across immense schools of them. 
 According to the 2018 stock assessment, Atlantic spiny dogfish are not overfished and are not subject to overfishing. ... Scientists project that the number of mature females may decline somewhat in the coming years due to the low number of pups born during the 1990s when spiny dogfish were heavily fished.
The U.S. commercial fishery supplies European markets that use dogfish for fish and chips in England, and as a popular beer garden snack called shillerlocken in Germany.
When it comes to stinging potential, the two super sharp dorsal fins on spiny dogs can inflict a hurting well on par with a stingray's more toxic jab. I got merely nicked once and what began as a chuckle on my part, over my dumbness, quickly became far less chucklesome. It was a sharp and throbbing pain. It didn't keep me from going on with my fishing, but it took at least an hour of cursed hurting before giving up the ghost. I sympathize with commercial guys who sometimes take deep jabs.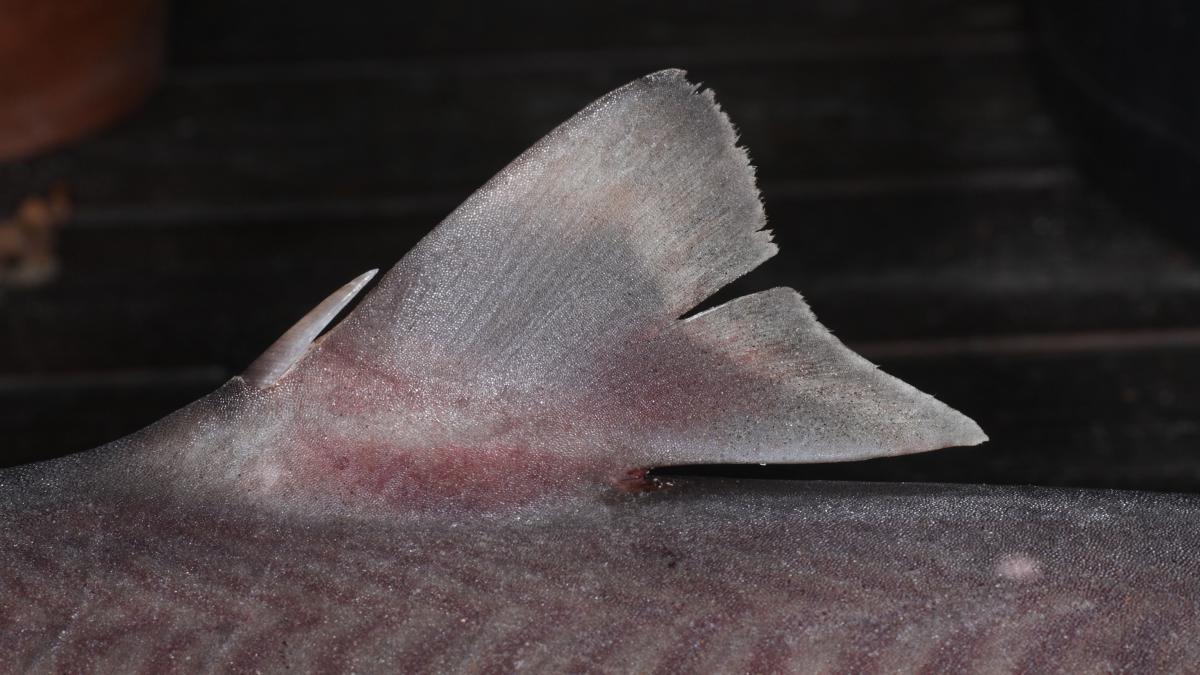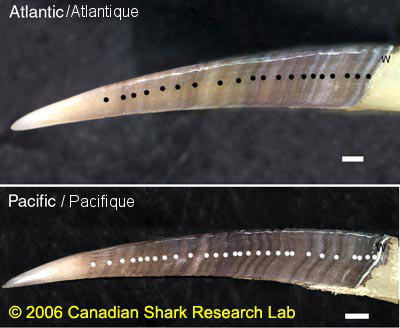 **************************************************
A spotted lantern fly was found today in Holgate. They are extremely damaging to trees and plants and should be immediately killed (totally smashed to be sure to kill any eggs they may be carrying). Also keep a look out for small eggs that are laid in clumps on tree trunks. These should also be immediately smashed.
This is a presentation that was made on August 31 on their back bay proposal by the Army Corp of Engineer for NJ Coast. I had another zoom meeting at the same time so I am going to watch it on line and I thought some of you will find it informative since it would have a dramatic effect on NJ waters. I will get  a chance to watch it by next week and if we want to discuss it I will set up a zoom call to do so. Let me know if you are.
Sincerely,
Tom Fote
Good Morning
As discussed at yesterday's Army Corp presentation, we are sharing the recording of the meeting with BBP partners. We appreciate the members of the Philadelphia District making the time to meet with us as group.
Please click on the following link to access the presentation.
https://ocean.webex.com/ocean/ldr.php?RCID=ebfcdd9728a7e01f3ec5205f...   The Password is NJbbs083121

The link to the study and the Corps Back Bay website page is: https://www.nap.usace.army.mil/Missions/Civil-Works/New-Jersey-Back-Bays-Study/

We thank all of those who attended. For those members who couldn't make it, we hope this will give you an opportunity to continue in this very important discussion concerning the future of the bay. We look forward to hearing your continued comments.
Martha
Barnegat Bay Partnership

Ocean County College, Building #10

College Drive

PO Box 2001

Toms River, NJ  08753

Ph:  732-255-0472

Fx:  732-255-0358
http://www.barnegatbaypartnership.org/

******************************************************************