One interpretation of North Korean leader Kim Jong ...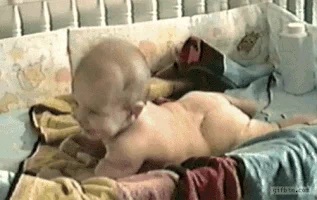 ============================================================================================
The cool sets in ...
Tuesday, October 17, 2017: A pure piece of sky perfection today. I got to see the excellence, momentarily, while driving to work on the beach. You'll hear no complaining from me about my daily transit.
The beach had a fair scattering of casters, albeit way less than falls of the past. Of course, nobody is complaining about conditions out there. Fishing, on the other hand, has a bit to be desired.
That bemoaned, there have been some add-ins to the LBI Surf Fishing Classic weigh-in board, led by:
Today, Chet Bojarski, Bluefish, 13.16 Barnegat Light Squid
Today, Edwin McGlynn, Striped Bass, 12.04 Beach Haven bunker
I also have to mention yesterday's event-leading bass:
Yesterday, Steve Warren Striped Bass 18.96 Surf City bunker
Steve's Surf City bass (see photo below) once again proves the level playing field when it comes to anyone fishing anywhere on LBI and having an equal chance of besting what I'll call a value fish.
I did stop long enough to take a 66.8-degree ocean water temp. That's a decent dip. The near-beach water quality is incredible. it's whistle clean but stirred enough by 2- to 3-foot waves so it's not pristine. Crystal clear, which our waters can get this time of year, is not what surfcasters look for.
We'll hold in the cool west wind pattern for at least a short stint, actually a shorter stint than I had hoped for since we'll shift over to southwest by tomorrow.
Southwest winds on the mainland often show as brisk south-easterlies on LBI; presenting as land and sea breezes.
We'll then see another push of moderate west wind by Thursday, before we go into a mild-temperature south wind with northeast winds possibly mixed in. Yes, winds will be all over the map, though nothing muscular enough to create large waves -- though I was surprised that the swell picked up late today ... for no seemingly good reason.
BASS BEFORE LIGHT: I'm no longer a prime reader of night angling potential, having stopped decades back, but I'll bet a daily prize there are some after-dark linesiders sniffing about near the beach, especially right after sunset and then again during that magic predawn period.
Below: Daven's Blog - blogger
On the Island, the predawn surfcasting window has been very productive in recent years, even when the overall bite is slow-to-none throughout the day.
While predawn is mainly a bait bite, I know coffee-sparked pluggers who have also found the time just before dawn's early light to be very active for dark to black plugs.
Bombers away:
Gotta love the stinger tail on this Redfin.
Afterglow on pitch black nights ...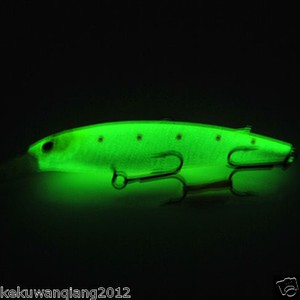 Below: What's your thoughts on this? Hmmm. Aliexpress.com : Buy 20cm Bass Fishing Bait Swimbait Lure Life like Eel Loach "Glow in the Dark" Multi jointed NEW from Reliable bait trout suppliers on ...
Not a big fan of mechanically-lit plugs but nabbing a big bass on one might enlighten me ..
The exact best predawn time? I can't count the number of folks who caught nice fish when "There was just the slightest hint of daybreak in the east."
That makes sense. Just a touch of light likely has gamefish seeing prey better, while also emboldening the likes of bass to grab at anything edible, to hold them through the day. What's more, migrating baitfish, which spread out and hunker down for the night – and I do a lot of night spotlighting when following them -- begin to stir and ball up in anticipation of daylight, making a target of themselves.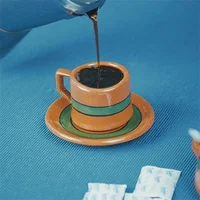 +++++++++++++++++++++++++++++++++++++++++++++++++++++++++++++++
Getting started a little earlier this fall. Hope it's the beginning of a good season...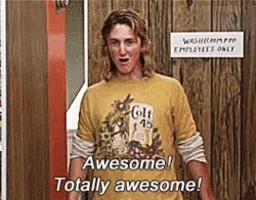 ++++++++++++++++++++++++++++++++++++++++++++++++++++++++++++++++++++++++++++++++++++++++++
Lots of company in the Hudson River on Saturday, when I fished with Joe Massa on his My Three Sons from Morgan Marina. It started off slow on the drift that had been hot, until I caught a 33 1/2-pound striper. We had to run upriver to get into a steady bite on a drift that required 16 ounces just to stay close enough to bottom to attract striper strikes on live eels. Then the big bluefish moved in. We went through two dozen eels, but were fighting bass or blues steadily before finishing up in Raritan Bay for blackfish.
++++++++++++++++++++++++++++++++++++++++++++++++++++++++++++
Two of the finest builders in a game back to back days I'll take that!!!!
Robert Pruszynski
+++++++++++++++++++++++++++++++++++++++++++++++++++++++++++++++
Below: You might not realize it but this drop in shrimping interest is massively important for our angling future. Believe me. I've studied it for years, even taking part in research ... and offering written opinions on bycatch/fish excluder devices.
Can you find the shrimp????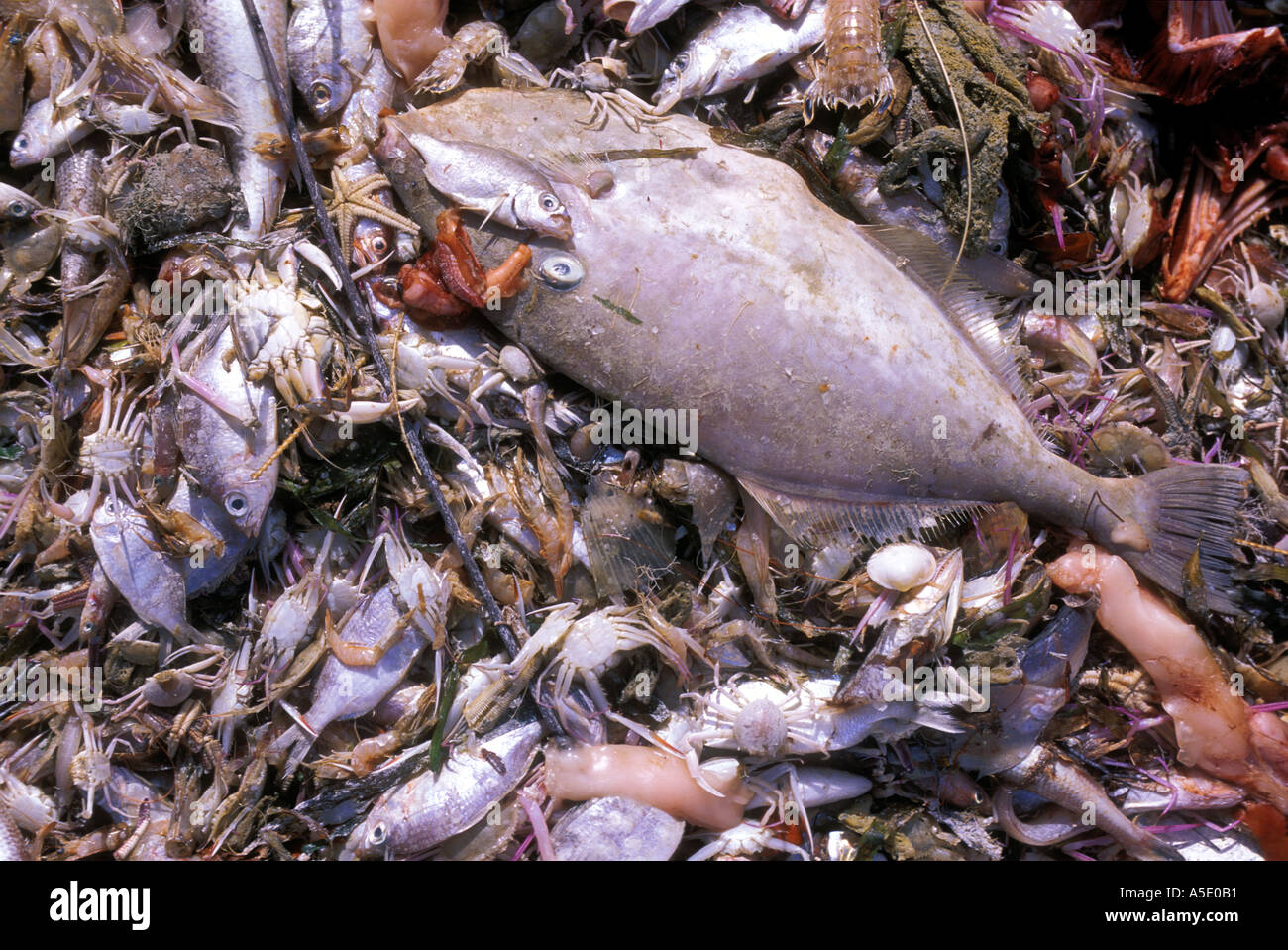 N. Carolina Shrimp Business Fading Away as Younger Shrimpers Don't See a Future
SEAFOODNEWS.COM [WECT 6] Bob Townsend - October 17,2017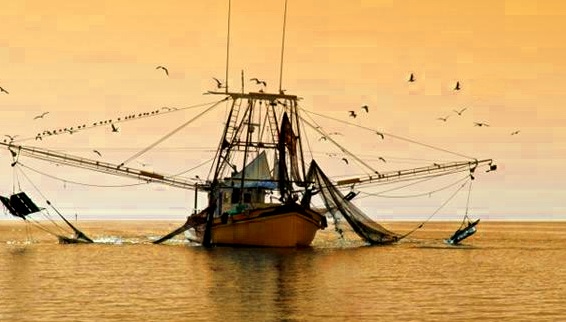 SOUTHPORT, NC (WECT) - Shrimp is the second largest commercial fishery in North Carolina, bested only by blue crabs in pounds landed and dockside value. But unfortunately, within the last 30 years or so, shrimp harvesting has been hit the hardest out of all the commercial seafood industries.
A study funded by Sea Grant shows the number of seafood processors declined by 36 percent between 2000 and 2011, causing the economic value of North Carolina's catch to decline from about $109 million in 1995 to $79 million in 2013.
One of the main problems with the state's seafood industry today is the workforce. Older fishermen are leaving the industry faster than younger watermen are joining their ranks.
"It's a hard job, a hard way to make a living," explained Royce Potter, a Brunswick County fisherman, shrimp boat captain, and owner of Potter's Seafood. "It is not very dependable, you have some good years and some bad years. Health insurance, benefits, retirement, it lacks all of that - it is put on you to take care of that, so it takes someone who loves it to be able to do it."
When adjusted for inflation, the price of shrimp has dropped by more than half since the late 1970s and imported shrimp is a big reason why.
The pounds of lower-cost imported shrimp has tripled in the past ten years, forcing the domestic fisheries industry to compete in pricing. Local fishermen and processors started losing market share and revenue and the local shrimpers have been overwhelmed by the supply of imported seafood that has flooded the market.
The competition has made commercial fishing less lucrative, causing younger fishermen to choose other jobs and discouraging others from taking up the profession, leaving behind aging fishermen.
Potter says consumers need to be aware of the imported seafood because of the conditions the product is being grown in.
"They can import it cheaper than we can catch it. That is due to regulations, safety regulations and also health regulations that we abide by in the United States that the other countries don't have," Potter said. "The majority of it is farm raised and they don't have the regulations for the chemicals and pesticides that are added to those farms, they can take advantage of that and bring it to us so cheap that it could put us out of business."
The safety of foreign shrimp being brought into our country was a major problem just a few years ago when a bacteria was found in the ground water of several Asian shrimp farms, resulting in large losses in the shrimp harvest until the problem could be solved.
Thanks, in part, to local groups like Brunswick Catch and others, the demand for local seafood is rising, by educating the public about the health and environmental benefits of consuming locally caught seafood.
"In the United States, 80 percent of our seafood is imported, and people come to the coast and assume they are eating our local seafood," Potter said. "Well, the majority of the time they are not. 80 percent of the time they are getting foreign, imported shrimp, this (Brunswick Catch) was a way to promote the local fisherman, promote our local product, get the word out and advertise, so people will know what they are actually eating."
When it comes to government regulations, there were changes considered in this year's General Assembly session, including restrictions on where shrimp trawlers could operate and at what time, but no decisions were made. However, there is always next year.
While several fish houses have their own retail stores, most of them are concentrated in the coastal areas, like Potter's business along the Southport waterfront.
There are reports that having a modern processing unit, cold storage facility and distribution center inland could allow local seafood to be more available in other parts of the state, where imports have been a big impact, especially at the larger grocery store chains.
Potter says he is going to stick it out, regardless of the challenges presented from imports and governmental regulations, and even from Mother Nature, in hopes his young son will have a choice about carrying on the family business, harvesting the natural bounty that the Atlantic Ocean has to offer.
"I think there is still a future in it, you have to adapt, fishermen are great at that, we can adapt to change," Potter said. "I think people are starting to be aware of how it has been processed and how it has been handled. That is where we have the advantage over the imports, we can provide a completely all natural product. They can trace it from what we catch in the ocean straight to their table, there are no chemicals, no modifications, or anything, just natural food. People are becoming more aware of where their food comes from and how it got there, this is what they want, the seafood they expect and the seafood they want, and we have to let them know which is which."
+++++++++++++++++++++++++++++++++++++++++++++++++++++++++++++++++++++++++++++++++++++++++++++
Moved in the afternoon to the #2 stand. It's about 500 yards from #1 stand. I wasn't in the stand more than 10 minutes when the Big *'s smaller bother came out. He is an 8 to an respectable.
Well here's where old Whiskers screwed the pooch.
All my stands, are set within 20 yards + or - a few yards of my shooting area. EXCEPT 1! That one, for concealment purposes is 30 yards from the crossing. Only thing I was thinking about was that buck. He was about 10 yards past my optimal shooting distance. Cut the Schwaker broadhead loose and watched it fall under the buck. WTF, Buck runs off, I grab the range finder, and 42 yards is where he was standing. Then it dawned on me. I'm using 30 yard pin on a 42 yard deer, arrggggghhhhh. He is the one on the far left.
================================================================
Below: Great job NJ! ...
These Wildlife Management Area acreage numbers for NJ are remarkable.
NEW JERSEY'S WILDLIFE MANAGEMENT AREA SYSTEM REACHES
350,000-ACRE MARK DURING DIVISION OF FISH AND WILDLIFE'S
125th ANNIVERSARY
(17/P96) TRENTON - The state's network of Wildlife Management Areas has reached an important milestone with recent land acquisitions increasing the size of the system to 350,000 acres, Department of Environmental Protection Commissioner Bob Martin announced today.
To put this in perspective, New Jersey has more acreage in its Wildlife Management Area (WMA) system than its much larger neighbor New York State, and more than Vermont, Massachusetts and Rhode Island combined.
"This achievement is especially notable since it is coming during the 125th anniversary of the New Jersey Division of Fish and Wildlife," Commissioner Martin said. "Wildlife Management Areas, managed by the Division of Fish and Wildlife, provide countless hunting, fishing and wildlife viewing opportunities, and protect a wide range of landscapes, habitats, and wildlife that reflect the state's diversity. The Christie Administration is proud to celebrate this impressive system of natural lands that are so important to the sporting community, our residents and our quality of life."
The 122-unit Wildlife Management Area system had its beginning with the purchase of the 387-acre Walpack Tract in Sussex County in 1932 as a "Public Shooting and Fishing Ground" by the Board of Fish and Game Commissioners, the predecessor of today's New Jersey Fish and Game Council.
Wildlife Management Areas can be found across the state, from the vast salt marshes of Delaware Bay, to the pitch pine and oak forests of the Pinelands, to the rocky ridges of northwestern New Jersey's Kittatinny Ridge.
In recent months, the Division of Fish and Wildlife, through the DEP's Green Acres Program, added 502 acres to the system, nudging its size to just over 350,000 acres.
Recent acquisitions include an 18-acre addition to the Prospertown Lake WMA in Millstone, Monmouth County; a 28-acre addition to the New Sweden WMA in Lawrence Township, Cumberland County; a 204-acre addition to the Heislerville WMA in Maurice River Township, Cumberland County; and a 36-acre addition to the Peaslee WMA in Buena Vista, Atlantic County. In addition, numerous parcels totaling 217 acres were added to the Hammonton Creek WMA and Makepeace Lake WMA, both in Mullica Township, Atlantic County.
The purchase of lands for the Wildlife Management Area system was initially funded entirely from the sale of hunting and fishing licenses. In fact, the first 100,000 acres were purchased with license revenues supported by New Jersey's sportsmen and sportswomen.
In 1961, the first Green Acres bond issue was approved by state voters, enabling the public to participate in the development of the system. Operational funding for the management of Wildlife Management Areas continues to be provided by hunters and anglers.
Wildlife Management Areas account for nearly 45 percent of state-owned public open space in New Jersey. The largest WMA is the nearly 34,000-acre Peaslee Wildlife Management Area in Cumberland County.
While Wildlife Management Areas were originally established primarily to provide areas for hunting, trapping, and fishing, their purpose has greatly expanded beyond that today.
"Hunting and fishing enthusiasts will always find Wildlife Management Areas ideal for their use, but activities such as bird watching, nature photography, cross-country skiing and hiking are growing in popularity on these lands," said Division of Fish and Wildlife Director Larry Herrighty. "New Jersey's hunters and anglers are to be commended for their support of the Wildlife Management Area system and the recreational opportunities they help provide."
The number of people in search of wildlife-oriented recreational opportunities has grown significantly as shown by the National Survey of Fishing, Hunting and Wildlife-Associated Recreation, conducted by the U.S. Fish and Wildlife Service.
The 2011 National Survey found that 794,000 people hunted and fished in New Jersey, and more than 2.4 million participated in other wildlife-oriented recreational activities, such as bird watching, wildlife observation and photography.
The New Jersey Division of Fish and Wildlife is one of the oldest state wildlife management agencies in the nation, tracing its beginning to March 8, 1892, with the enactment of legislation calling for the appointments of three fish and game commissioners and a paid "game protector" for the "better protection of the fishing interests and of the game birds and game animals of this state."
This structure evolved into the New Jersey Division of Fish and Game, which was integrated into the DEP when the latter was formed on the first Earth Day, April 22, 1970. In 1979, the Division of Fish and Game became the Division of Fish, Game and Wildlife, and in 2000, the name was changed to the Division of Fish and Wildlife to encompass its mission of managing all wildlife.
For more information on New Jersey's Wildlife Management Areas, visit:www.njfishandwildlife.com/wmas.htm on the Fish and Wildlife website.
An updated list of all the Wildlife Management Areas, as well as regulations and maps is available at:
www.njfishandwildlife.com/wmaland.htm
For a history of the Division of Fish and Wildlife, click on the logo above or visit: www.nj.gov/dep/fgw/history.htm