When you find that perfect piece of beach wood ...
When you forgot the dingy ... 
Some Mott's Creek sailors seek some relief from Hurricane Sam wave-age. 
Tuesday, October 05, 2021: Per usual, there's a week's worth of insider writings to unloose on this personal blog. I write every minute I'm confronted by this computer. Yes, confronted. I see this contraption as something to beat upon, thusly I grind keyboards to plastic dust, just fragments of letters floating on top.
With fall technically falling into place -- thus the origin of the word, or not so much – my Holgate time has taken all my non typing time. Both further below and In my weekly column, I focus on buggying and Holgating in general.
Before getting into murders, heroics and such, I want to photo mention something on the what's-happening-here front.
I've recently seen a slew of Army Corps contractors taking readings along Holgate. There's also a larger vessel transecting the ocean off the south end, taking bottom readings and such.
I'll check on what's up – if anything. I notice that there are always tests and measurements being taken as simple follow-ups to work already done. It's the only way to determine the whereabouts of replen sand -- looking in every corner, my way of depicting the unreplenished zone south of Wooden Jetty (parking lot). What sands have migrated there? USACE needs to know.
Below: Last week, 5.000 foot mark. (My pix) 
In that same area the previous day ... 
 Currently the amount of sand outside Little Egg Inlet is astounding, possibly enough to eventually form an island. Talk about a sand borrow zone extraordinaire.
Here's what we're trying to preserve through resilience ... 
YES, NOT HERE: How can I not reference in passing the double homicide of an older couple in Surf City.
For my part, I'm weirdly focused on the inevitable news quote, "We never expected something like this to happen here?"
That gets spoken and respoken at virtually every murder taking place outside high crime urban zones. It's high time to openly admit and recognize that it, in fact, always happen in places like right here.  
Heaven forbid I should ever get asked on live TV what I think of a murder in my quiet neighborhood, I'd say, "Oh, it was fully expected since we've long gone with never expecting it to happen here. We were thoroughly due. It's comes as such a relief."
"Cut to commercial!"
                                                     I like turtles.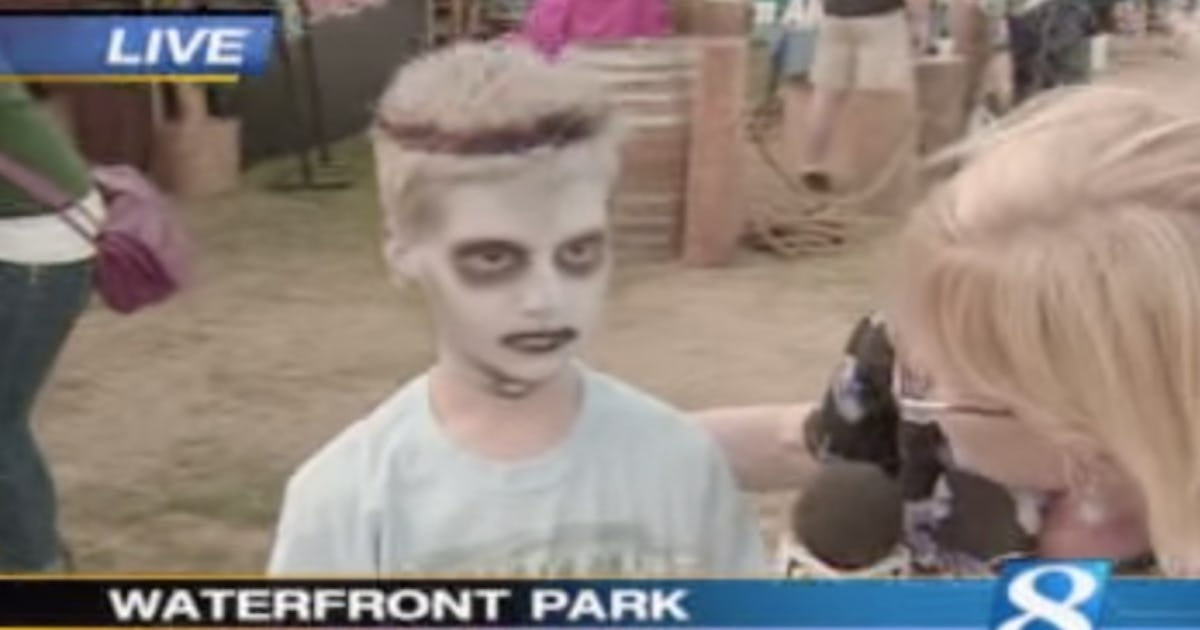 READY, SET … HERO!: You'll read about a remarkable rescue of a drowning lady caught in large hurricane surf in Haven Beach.  She's still with us today only through the actions of a surfer, who paddled to her aid as she was going down, and a LBT police officer, who stripped down to his skivvies and swam out to pull her in.
Hopefully both of those men will be commended in some official capacity, though I've yet to see the names of either. I'm betting the officer was a former lifeguard or the likes. Many local cops have had lifeguard experience, some extensively so.
This rescue has pertinence to the fishing realm for reasons I've long put forth. In fall, as surfcasting reigns supreme as a beachfront pastime, it is the moral obligation of all anglers to become sentinels, not only on the lookout for birds working but also for any problems in the water or on the beach. A surfcaster becomes one with the Island.
Yes, I'm re-preaching a homily of the past but I have a sense this fall could be a bit wildish on the beach, especially with big swells, warm waters and no lifeguards. It's a bad meet-up.
All that is needed to be a hero -- even for just one day (David Bowie) – is to keep an eye open and a cell phone at the ready.
A huge part of proper readiness is to know where you're at when dialing 911. That's usually a breeze for walk-on surfcasters.  When buggying, it can get dumfounding. I know this firsthand.
If uncertain of your whereabouts during a beach emergency, yell out for any nearby folks – or get the attention of someone/anyone by shouting out for help. Let lungs let loose. Over the years, I've reported on dozens of cases where oceanfront homeowners have heard cries for help.
By the by, stay on the phone with 911 – or with a police dispatcher if your call has been forwarded. Getting real time info across is critical
In a worst-case scenario, as in nobody responding to shouts and such, run to the nearest street end, many of which have street numbers posted. Even with the nailing down of street numbers,  it can remain a worst-case scenario since there are a huge number of streets with the same number. Hell, there are four 18th Streets on LBI, including mine. The trick is to keep doggedly pursuing help.
Enough on that except to warn not to get in over your head should a drowning situation arise in your presence. Becoming yet another struggling victim doesn't help matters.
I'll get personal by pointing out that those swimming skills you once had might not be quite up to their former snuff, using myself as a poster child.
Personally, I always keep a bodyboard and swim fins with me in my truck. As a former lifeguard, I know that nobody, even a well-trained waterperson, can make a safe in-water rescue without a flotation device.
At the prime of my fitness, I was once all but dragged under while helping a kid … in a non-official capacity – or I would have had a rescue can.
The panicked youngster, maybe 10, power grabbed my neck and face with the strength of an adult. Only my own surge of survival adrenaline saved us both, as I broke free -- but not before he had helped himself to pieces of my skin. I'm not sure what would have happened if a chubby fellow on one of those blue and yellow rafts hadn't paddled out. I wasn't getting near that kid again, having also taken a nasty poke to my left eye leaving me seeing blurs.
 Here's part of an email I got about the Haven Beach rescue: (Sender ID excluded for privacy reasons):   
"Just wanted to alert you to another near fatal drowning in Haven Beach about 2 hours ago. An elderly women was sucked to the rip on the far side of the bar and had NO chance of making it in with the high surf,  rip and currents. If it wasn't for a surfer who emerged from the surf, ran down the beach and paddled out to keep her afloat, it could have had a tragic ending. I'm sure no one will see anything about this (a pattern in the twp) no bad press. 
"
It's also a shame that the first twp officer who showed up on his ATV and stripped down to his skivvies did not have a buoy with him and a citizen on the beach provided him one. The officer did an awesome job and he and the surfer should  be recognized for their valor and efforts in saving this women's life." 
TO AIR IS HUMAN … BUT WHY HERE?: I first want to commend Long Beach Township for showing buggy respect by using some of our permit money to place an air pump at the Holgate parking area. Now to air out some dirty laundry.  
I can't count the number of times I have wanted to air up after de-beaching only to find drivers of sedans and non-buggies hogging that air pump, sporting tire pressure gauges they must not trust since they take the same tire reading five times in a row, before putting in a spurt of air – then letting an equal and opposite spurt out. I've watched this again and again!
I know there's not much that can be done, per se. Just venting, blogily. 
Somewhat related:
I need to bandy about a significant issue that came up while I was talking to some nice fall-only folks (Marylanders) who were thinking about getting a buggy permit for the upcoming nine-week Long Beach Island Surf Fishing Classic. There is a special lower-cost permit just for Classicists – and only during the tourney.
A fisherwoman among them astutely asked, "Do you have to have fishing equipment to drive the beach?" Ouch. That has been a thorn in the side of buggyists far and near for a way-long time.
While I know she was referencing beach driving down her way, the number one rule for Island Beach State Park: "Fishing equipment and bait and tackle for each person over 12 years of age."
Of course, IBSP is state-owned so it has liberties lacking on LBI, where beach freedoms have gotten quite complex with federal, state, county, and local funds all contributing to the beach replenishment sponsorship mix.
I'm very close to all the beach actions and still have no clue as to who has the ultimate say in how beaches are run, though there is no doubt that access cannot be whimsically curtailed, of which fishing-only usages might qualify.
Below: Do clamming rakes qualify in my case?
HOLGATE HAPPENING: It's mildly weird but I've never seen such crowds at the Holgate parking lot but so few distance walkers on the beach. Oh, there are a goodly number of beachgoers hiking south a short way but not like the past when they'd do the long haul in droves. 
Last week, the powerful swells from a far-out Hurricane Sam caused some of the season's first beach washovers in Holgate. Water reached Refuge down at the 9,000-foot mark. It also cut off the cove between the back cut and the far south point of the peninsula. No permanent damage was done though those same areas will remain vulnerable during the highest of tides. Not that all that many buggies are around to worry about it.
Taking in the last 40 years or so, there has never been so few buggies on Holgate. I must think it's the poor-quality fishing at The Rip. I'm allowed to say that being I'm the last of the ultra-regulars down there.
Not all that long ago, The Rip would be packed with buggies, not to mention a veritable chain of buggies anchored the entire ride down. The back cut was bumper to bumper, especially at sunset when just netted mullet were swum for nonstop weakfishing. Now, a few token buggies can be found on the now three-mile-plus stretch from parking lot to far west peninsula. The biggest beyond-parking-lot attraction is the Clam Trail, which has become a destination more than a half-way point of a journey top the end.  
I'm not even remotely complaining about the deflating of Holgate usage. It means the end is more for the birds – and birdwatchers. What's more, I don't have to tolerate criticisms of buggies by Karen-ish folks who come down the Island on a nice weekend and feel mobile fishermen shouldn't be allowed down there – you know, in honor of their occasional appearances. That stills sticks in my craw since it did come up last month among some standers-around at the parking lot overlook. I kept quiet and continued to let air out of my tires, purposely recalling going to that same spot back around 1960. In this case, before the gabbers were even born.
(((((((((((((((((((((())))))))))))))))
RUNDOWN: As to the current status of angling, let's just say it has some issues. This is often the hookless case when we are in tweener timers, twixt former warmer times and arriving chillier times, the latter having yet to express itself to any significant sub-50s degree.
Lingering warmth has always been a fall fishing player, clear back to the writing days of my mentor, the late Dick Clements, former outdoor writer for The Beachcomber.
In the October 26, 1956 issue of the "Long Beach Island Derby News," Dick leads with "Warm waters, sunny skies … have kept competition down in Second Annual Long Beach Island Striped Bass Derby." In following issues, he repeatedly bemoans the fall mildness.
I bring up those issues of the past to disallow the over referencing of climate change when it comes to the current ocean water temps still flirting with the low 70s, as air temps easily top that. Seems the surfline setup is mainly well suited to skates. Yahoo, right?
We have lost touch with what had been a dang impressive eater-size bluefish bite. There are still some around, just not enough to fill smokers.
The tailor blues had been an angling salvation when the keeping of fluke ground to a halt.
Worth mentioning, there is technically no such thing as fun fishing for out-of-season flatties. Enforcement will give you a very close look-see if they spot any drift-about shenanigans going on. "We're just fishing them for fun," might even get an officer chuckling.
The local striper bite has not gotten one iota closer to the autumnal bite we hold dear. Even to our north, the bass bite is anything but snapping. Calling it like it is, there's a good chance we're still weeks away from bassing detonation, though once begun, all hooking hell could break loose. What's more, this weekend's start of the 2021 LBI Surf Fishing Classic could mean big bucks should a contestant land even a 28-incher from our resident bass population. Sign the heck up. Anyone can win – with an emphasis on anyone.
What we have in spades are kingfish. North to south, the suds continue to hold these frisky takers of worms, bunker bits, mullet pieces, and fake-o plastics. Another reminder that kingfish are top-notch Classic contenders, worth more per ounce than any prize-worthy bass or bluefish. Just keep the kingfish rig rolling to maximize hookups.
Puffers are also in close. Joe H. reports, "Caught a couple big blowfish in the North Beach surf. Wasn't expecting that at all with the surf still big from the hurricane."
 ((((((((((((((((((((((((((((((((((((((((()))))))))))))))))))))))))))))))))))))
Jim Hutchinson Sr.
The captains of the Beach Haven Charter Fishing Association are eying the cooler evening temperatures and thinking about the arrival of striped bass. Meanwhile, they are finding good inshore wreck fishing, good numbers of blowfish and even some weakfish in the bay, and eying the continued presence of tuna offshore. 
Captain Gary Dugan of the Irish Jig had some recent noteworthy trips. He has switched gears and is hunting for the many species of wreck fish. One recent trip yielded a few nice blackfish, sea bass, and monster trigger fish. On Saturday he had a group working some ocean structure. Despite all he could do, they could not locate any blackfish. They did catch some very nice out of season black sea bass which had to be released in addition to plenty of small bluefish and some very nice trigger fish. He has done some bay charters for small stripers and blowfish. He is getting tackle ready for the striped bass run that will be here shortly.  
Additional information on the Beach Haven Charter Fishing Association can be found at www.BHCFA.org