Above: A perfect celestial wave peels off -- with a waverider seemi...pareidolia route. Look closely at the horizon for a cloud perspective. 
Tuesday, November 02, 2021: We're easing into fall, yet haven't come close to seeing frost on the pumpkin. Much of NJ is well past the average first frost day, roughly Oct. 20, though the coastline doesn't generally see the first ice crystal glitter on or around Nov. 12, so we have some time. That said, the lateness of mainland frost is getting weird.
DYK that Jersey's cranberry farms – part of the famed Lee Brothers Inc. (Cranberries) family resides here on LBI – need a burst of cold to deepen the colors and enhance the flavor? It's been a pale fall in the bogs, so to speak.
I've yet to even begin picking cranberries from my feral bog, off Rte. 539, though the Lee family has gifted me with bags of astounding Rutgers experimental fruits the Lees have grown out Chatsworth way.
Below: My gift bags from Lee Brothers Inc. includes a new Rutgers breed, DeMoranville, along with my all-time favorite, Crimson Queen.  
On the Island, beachcombers on both ends -- BL and Holgate – collected some fun things washed ashore – or simply exposed – from that 55-mph direct easterly blow we had. There should be shoreline goodies showing for many weeks to come, especially when we get west wind blowout tides.
Scott T. showed me a photo of a huge Portuguese man-o-war that blew in from the Gulf Stream. We sometimes get these fiercely stinging jellyfish, but most often they're small ones, which can also put a wicked hurting on skin exposed to their harpoon-like nematocysts. I rate their stings as a solid 6.5 on a 1-10 sting pain scale.
For LBI motorists, I'm looking into what's behind the currently well-wrapped traffic signals now hung over Eight and Ninth streets at Central and Barnegat avenues, Ship Bottom. I'm not sure if these are in anticipation of lane changes eventually coming thereabouts. At a glance, they look more like an upgrading of the exiting signals.
For folks who visit the Cedar Bonnet Environmental Trail, part of the Forsythe Refuge, on Bonnet Island, the trails have been resurfaced with stone, making a smoother go for visitors. It offers a fine walk-about this cooler time of year, when bugs have flown the coop.
I've gotten word of coyote tracks showing up, but on closer inspection they're red fox paw prints.
Not long ago, I saw the first red fox I've ever seen in my backyard. I'm guessing it was drawn to some fish scraps buried in my kinda garden. Boy, can they run when spooked -- there and gone with just an afterimage in my eyes as proof it was even there. I've since set  my trail cam out back.
Not as fox fast was a popular local hare that was reduced to scrunched hair and guts in the road fronting my neighbor's house. How could anyone have been driving fast enough to hit it on a 25-mph road?  Maybe I should put my trail cam facing the road and take in who's blasting down there in the dark of night.
Here are some of my catch-as-catch-can pics of general Island interest. I shoot a ton of them but don't download all that many.  
FAST -- AND NOT SO EASY – PREFAB CLAM CHOWDER: I think you might find this recipe a tad out of the chowder norm – and kick-ass. Not surprisingly, it begins with clams galore -- of all sizes, not just chowders.
Open clams using steaming or manual methods. Never boil. Save every drip of so-called liquor. It's essentially the essence of any chowder.
Remove clam meat and rinse gently in cold water. You read right. A quick rinsing of the clam meat will not hurt the flavor within, but rids it of ruinous sand, grit, and shell fragments. The rinsed clam meat will soon be reunited with its captured juices.  
Sidebar: Even the best handled and freshest clam meat can be downright chewy, unless you happen to whomp the chew out of it using one of those meat tenderizing hammers. It works wonders on clam meat. Hammer, then chop.
Place well-hammered clams in fridge to cool.   
Now onward to filling a large soup pot between half and three quarters full, beginning with every drop of clam liquor – run through a cheesecloth or sieve.
In a crunch::::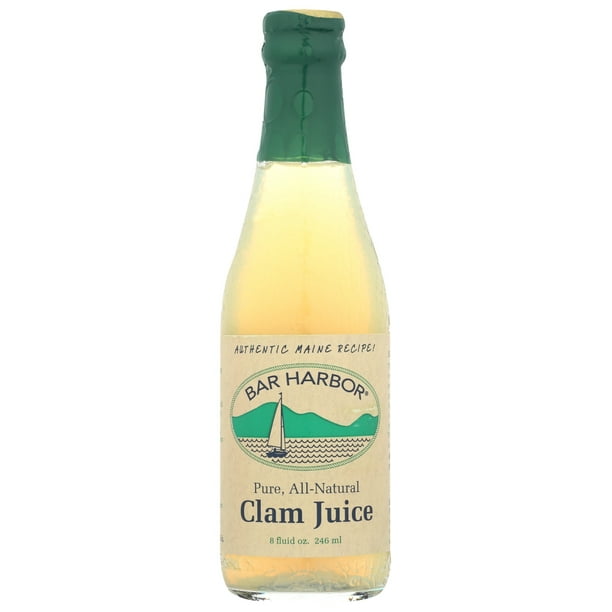 To the clam juice, add a coupler squeezy boxes of organic vegetable broth. For added volume, pour in a couple/few cups of original V-8 juice.
If needed, add (yuck) water.
To spike the brothy essence to a proper Manhattan level, squeeze in at least two tubes of tomato paste, maybe more. OK, canned tomato paste will also do just fine.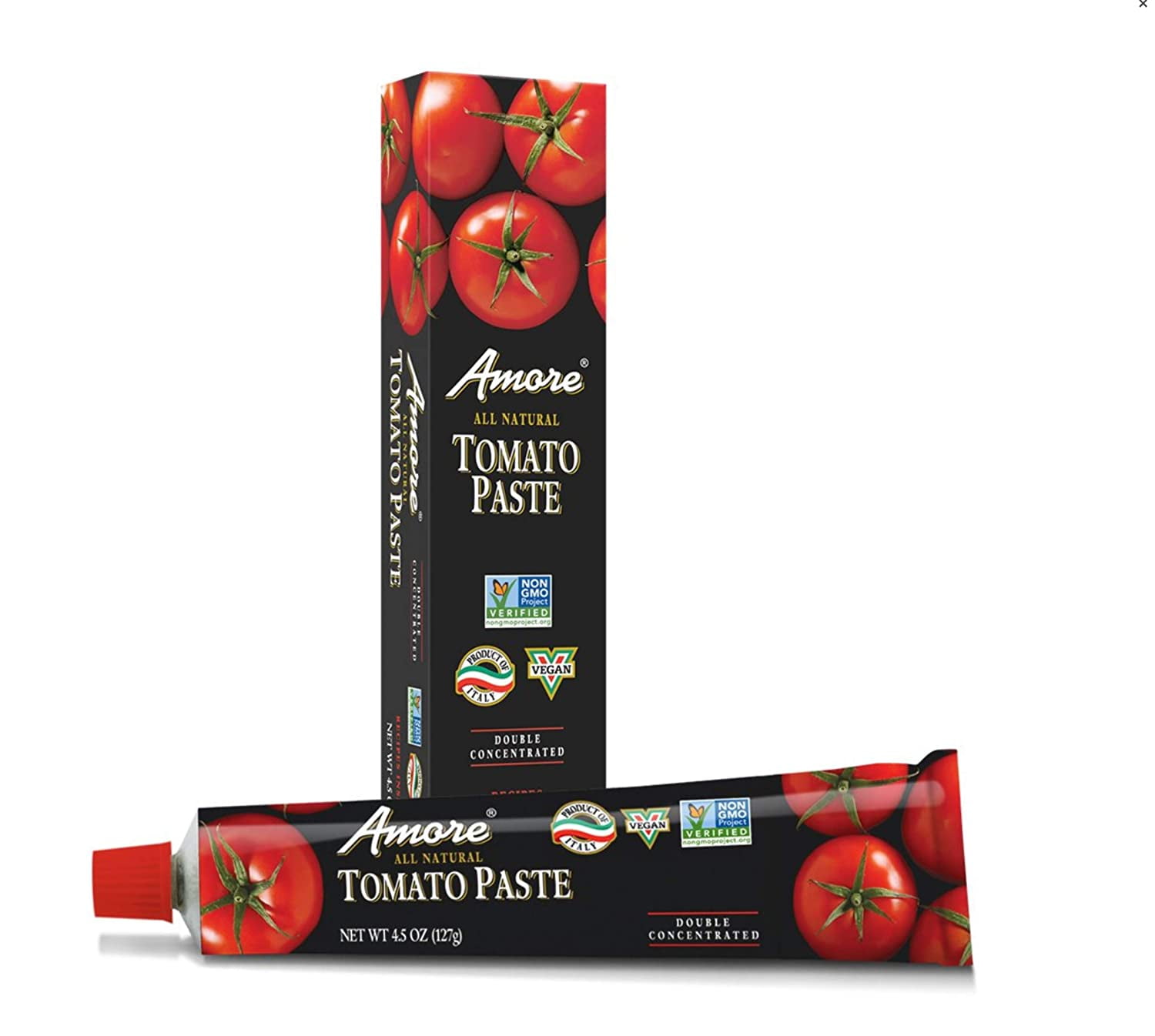 Sidebar: So, a fellow working the line at a toothpaste tube company thinks, "What happens if we fill our tubes with, say, tomato paste?" Bingo. Tomato pastes in tubes – and a new company CEO.  
Now to the creative side of preparing clam chowder broth by making it into the world's best tomato soup, using any and all the flavors you relish, including famed seasoning mixes, avoiding those overladen with salt. Maybe incorporate Colgin liquid smoke, Lea and Perrins Worcestershire Sauce, and a healthy shake or two of Old Bay Seasoning – despite its saltiness. Face it, the broth truly is the meat of the clam chowder matter.
Once the broth is heated to a light boil, add whole or halved baby carrots, a few stalks of thickly chopped celery, and as much fresh minced garlic as tastefully possible. Cook for maybe 30 minutes. A slight crunch to the carrots and celery is hot.
Now, onward to the chowder's component parts, seeing this is a prefab chowder build.
Start with a slew of those baby potatoes. Fork puncture each and oven bake to slight softness, i.e., little baked potatoes. Halve them and pan sauté in a goodly amount of non-salted butter, dashed with ground pepper. Yep, you got you some thoroughly scrumptious home fries. Resist eating them as is. Stay focused.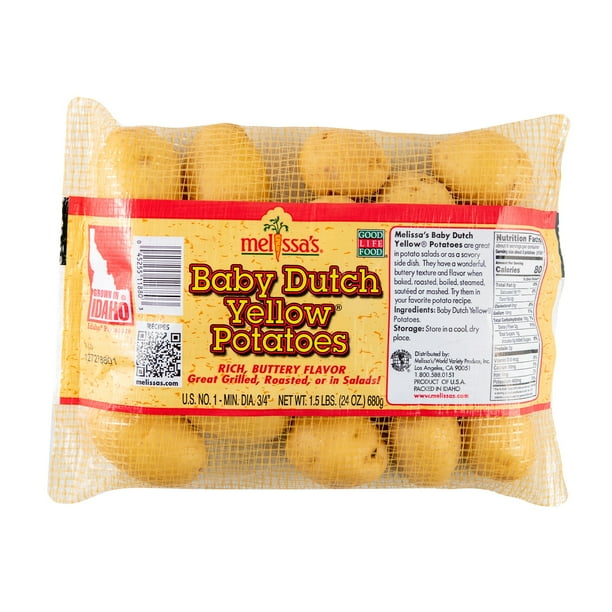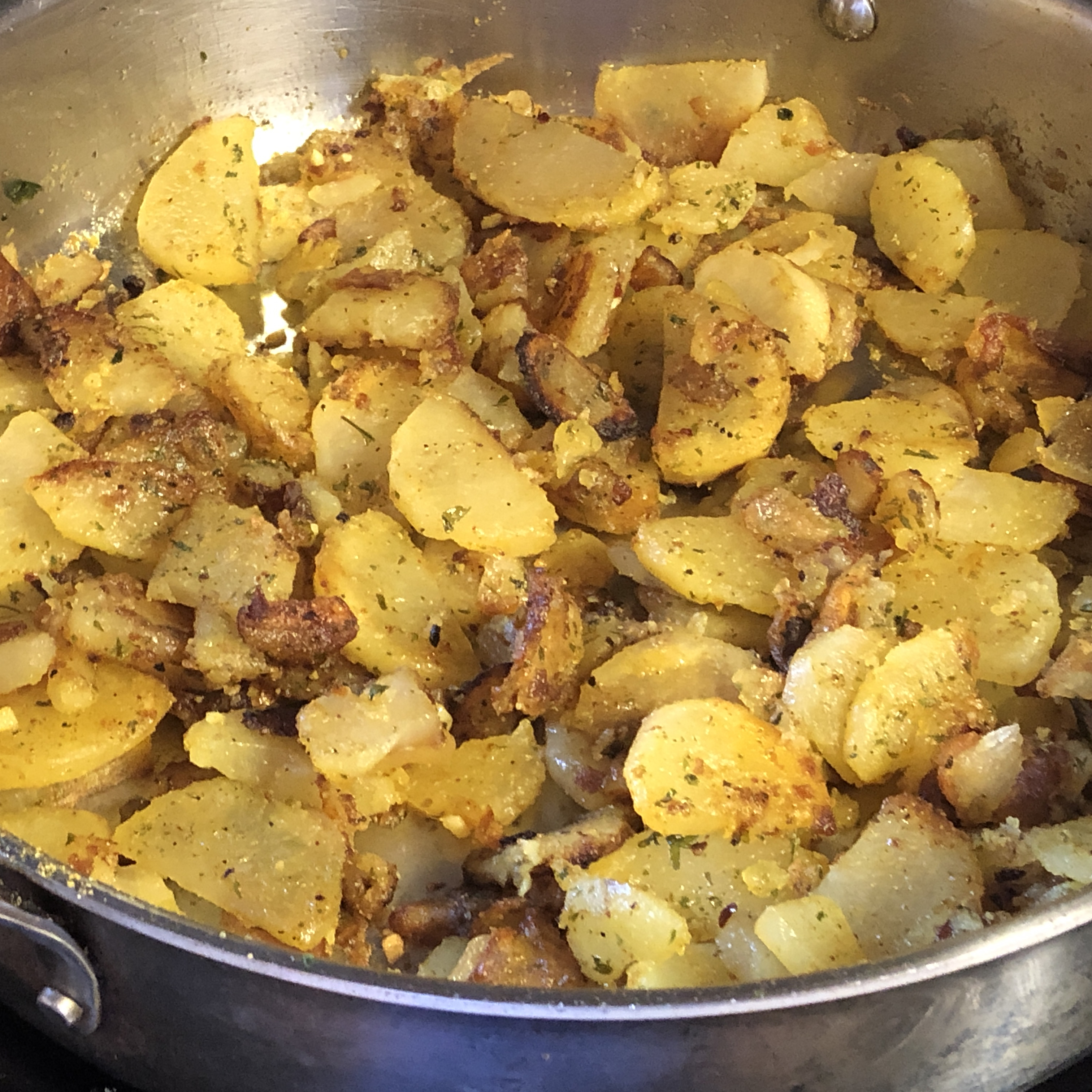 Next up, rough cut a frying pan worth of onions. Sauté, using a few tablespoons of olive oil to keep things moving in the pan. This is another point you can do some additional light seasoning in a non-salt way. Since many gardens still have a great showing of chives in the fall, chop a bunch and add to the clarifying onions. Once again, you have a side dish worth relishing by itself. But, no. Such is the temptation of prefab chowder.
Now for the marriage. Gently slide the potatoes and onions into the hot broth … and turn the heat to low. Remember, everything is already cooked and only needs a quick shot of heat. That takes under five minutes of immersion.
Voila!
"Uh, Jay, didn't you kinda forget a prime ingredient in clam chowder, like, clams?"
Not only are they not forgotten, but they're poised for their grand – and sudden – entry.  
Contrary to just about every clam chowder recipe out there, clam meat should always be added to chowder as an afterthought. Allowing the meat to stew, sometimes for hours, is a recipe for damning the clams to a leather texture and flavor ineptness. They merely need a last-second shot of heat, especially those that were steamed to open.
Now you have a voila clam chowder of greatness.
Sidebar: During my cook days in Hawaii, I would occasionally feature clam chowder – during the cold winter months when the temps only reached 80. After placing the chowder bowls at tables, I would have the waitresses ladle whole warmed clams out of a bowl of melted butter and into the chowder, which already had plenty of minced clams within. Diners, especially the Japanese, loved it. Waitresses loved it since that little touch of ladling service garnered great tips.
CIRCLE HOOK PLUG: With the worthy mandate that any bait rigs used when targeting striped bass must be equipment with circle hooks, many casters of a plugging persuasion are asking if that applies to lures/plugs and jigs. Not so much, legally. But, might the concept warrant a think-see if it means more fish get caught and released in fine form. 
Below: This is way weird even by circle hook standards.  www.saltwatersportsman.com.
I'm about to begin researching circle hooks on plugs, by replacing the stock trebles. While the jury is out – the jury being your average angling Joe and Jane – several articles speak highly of the practice.
A story at saltwatersportsman.com, titled "Circle Hooks for Casting Lures, Tackle modifications to boost your hookups," by George Poveromo, explains how tarpon king and conservationist Capt. Bouncer Smith, Miami, has switched over to circles when plugging for tarpon.  
"The hookup ratios of plugs went from between 10 and 30 percent with stock hooks to 80 percent with a circle hook," said Smith. "And a tarpon — or any other fish for that matter — can't shake a well-planted circle hook."
Also recognized for pioneering circles for lures is Rick Mola of Fisherman's World in Norwalk, Connecticut.
Poveromo writes, "Nearly two decades ago, seeking to minimize the throat- and gut-hooking of striped bass and bluefish on diamond jigs, Mola replaced the stock treble hook with a single circle hook. He experienced a nearly perfect hookup-to-catch ratio on his first outing …"  
Mola experimentation has led "numerous coastal anglers" to grab the concept, in turn enhancing "their hookup ratios with striped bass, bluefish, mackerel and tuna by using diamond- and flutter-style irons rigged with circle hooks," writes Poveromo.
But a huge segment of the fishing population begs to greatly differ, as negative reads on the switch-over dominate social media.
At stripersonline.com, one early commenter, Fisherman Tim, said, "On a lure, it would dramatically decrease your hook up ratio because many lures are sucked into the mouths and hook up there, and don't make it to the gut … In other words, you'd be pulling the lure out of the fish's mouth with zero chance of hookup."  
His comment led to a comment string displaying an overwhelming agreement that circles won't come close to making the hooking grade when lugged by lures.
Such thinking accepted, I see most negative comments as being based upon knee-jerk logic and some out-there theories, as opposed to proper in-the-water testing. On initial inventory alone, it seems that none of the naysayers have gone as far as actually using plugs hosting circle hooks. Therefore, at this jury-out point, I shall nobly step in, albeit more rampant curiosity than nobleness.
With split-ring pliers in hand, I will assign three types of plugs to circle hook lab duty.
Firstly, I'll replace stock treble hooks on lures least likely to achieve circle hook success, namely an Atom's Popper and a small Bomber. Neither of those are likely to be attacked in the consumptive manner conducive to circle hook success. Then, I'll equip a Hopkin's No=Eql, an artificial I think might successfully host a circle hook.  
In the case of the Hopkin's, I'll follow scientific protocols, matching its stock treble by tying some roadkill whitetail bucktail onto the circle hook.
In theory, the Hopkin's slow sashay action begs a taker suck it in, tail first, far enough in-mouth to meet meat. I realize stripers are side-strikers overall, but when going gonzo on metals they become tail gunners.
To the above lure test mix, I'll sneak in a ringer, via a very snazzified teaser. It can serve as baseline since teasers are a shoe-in for being circle hooked – sucked into a fish's mouth, where it can roll itself into a meat-finding angle, the essence of circle hook success.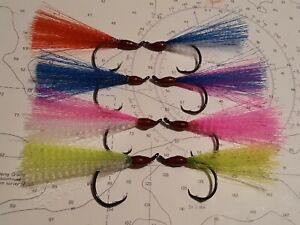 My testing will commence this week on the frontbeach. I'll be the surfcaster in a bright white, ankle-length lab coat, embossed with "Mann Labs, Ship Bottom, N.J."
RUNDOWN: There is no understating it, the bay is loaded with smalls stripers, likely in numbers never seen before. I base that on a growing number of angler bail session reports, particularly one from north-ender Victor S., who has gotten into bayside bass so heavily that overcoming hooking monotony has become a bigger challenge than finding the fish.
Coupling Vic's report with identical striper hooking in Little Egg Harbor, I'm sensing something is all but out of eco-kilter, bayside. We simply don't get bass biomasses like that. Sure, there's always a first time, but even a single super showing like this could wrack Barnegat Bay's delicate ecosystem. I know I excessively fret about any such imbalances, but our bay is worth the fretting to an excess.
For now, I'll stick with the possibility that an unusually large volume of fall spearing, rainfish, and peanut bunker are the prime attractions for the bass masses. However, that doesn't mean the ravenous eaters aren't also downing blue crabs galore, a documented problem down in the Chesapeake Bay.
Ponder point: When might an over-proliferation of smaller stripers demand management action, like the culling of bass between 20 and to 24 inches? Good question, thank you very much. Stripers of that smaller size offer the cleanest and tastiest meat. And for you bass fanatics, the smaller stripers need culling to keep the entire bass biomass – especially the trophy fish --- in good fiddle.
On the beach fishing scene, things are not going quite as autumnally planned – or desired. Surfcasting remains a noddingly slow go, though the very first bass has been entered into the 2021 LBI Surf Fishing Classic. That breakthrough bass means you holdouts better get signed up, ASAP.
It is with pain and pride that I pass on reports of amazing bass being taken by boat fishermen, though the total take is not commensurate with the acres and acres and acres of big bunker now off IBSP. I see where photographer and angler Jack R. finagled a bunker-stuffed 40-pound bass from amid the bunker chaos. Jack's fish could not have eaten another bunker, yet it gluttonously went for a trolled lure. It learned its lesson … or did it? Time and trolls will tell.
Below: Jack Reynolds and chubby friend. 
Northern Kingfish are around, but in a last hurrah mode. They are concluding their fattening up on sandcrabs, prior to migrating. They'll first head south, before turning eastward to move just far enough out to sea for safe overwintering. Considering they arrive back here in spring looking plump, it's likely they continue some degree of bottom feeding while overwintering.  
FDA Underscores Seafood's Benefits for Children's Brain, Body Development in Updated Guidance
Copyright © 2021 William Reed Business Media
By Elizabeth Crawford
November 2, 2021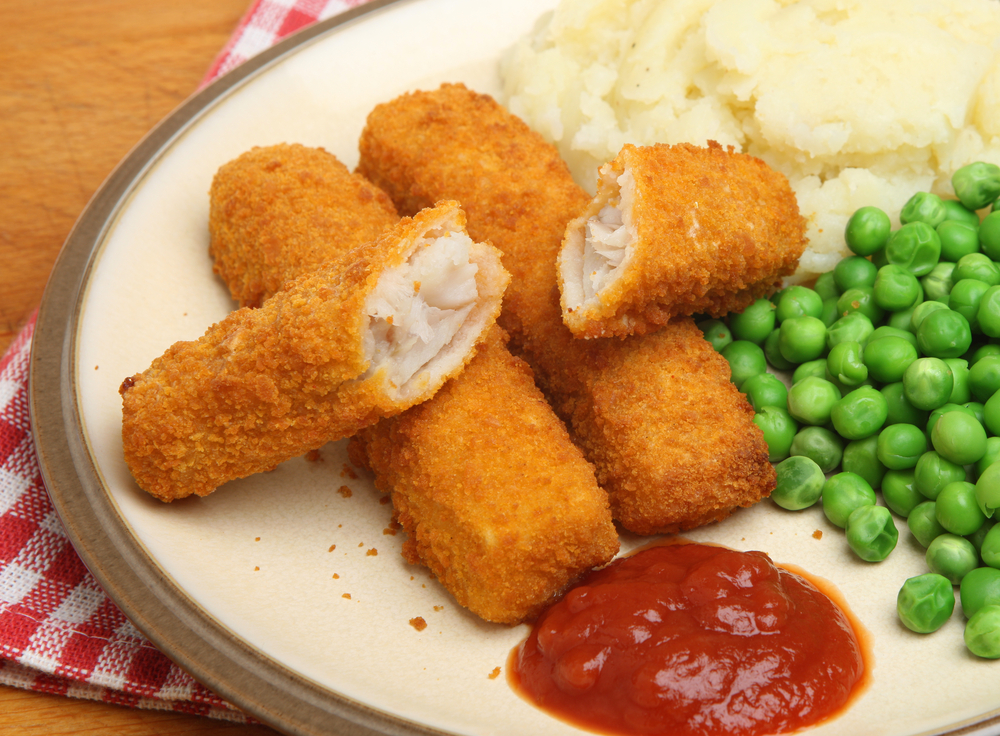 FDA reinforces and clarifies advice that pregnant and nursing women and young children should eat fish lower in mercury to support brain, heart and immune health and development, according to updated guidance released by the agency late last week.
"Fish are part of a healthy eating pattern and provide key nutrients during pregnancy, breastfeeding, and/or early childhood to support a child's brain development," FDA reiterates in guidance published Oct. 28.
The updated advice includes new information explaining consuming fish delivers needed omega-3 and -6 fats, iodine (during pregnancy), choline for development of the baby's spinal cord, iron and zinc to support children's immune systems and other nutrients like protein, vitamin B12 and D, and selenium.
It also calls out "strong evidence shows that eating fish as part of a healthy diet may help your heart health," and "moderate scientific evidence shows that healthy diets that include fish are associated with lowering the risk of becoming overweight or obese and the risk of hip fractures, colon cancer and rectal cancer."
[Editor's note: Interested in learning more about the role of food and nutrition in children's development in the first 1,000 days of life? Join FoodNavigator-USA's free, virtualFood For Kids Summit next week. On Nov. 10 we will explore what children should eat, what they should avoid and how this lines up with reality and reveals marketing opportunities. REGISTER HERE .]
While the updated guidance did not change the recommended servings or serving sizes for frequency of consumption, it clarified that children one year can eat about one ounce of fish twice a week from FDA's "Best Choices" list, which includes anchovies, Atlantic mackerel, catfish, clams, crab, crawfish, flounder, haddock, mullet, oysters, plaice, pollock, salmon, sardines, scallops, shad, shrimp, sole, squid, tilapia, trout and whiting.
As children grow, so too does their portion size with recommendations for 4- to 7-year-old doubling to 2 ounces, 8- to 10-year-olds can have 3 ounces and children 11 and older can have 4 ounces, according to the FDA.
The guidance also reaffirms pregnant and breastfeeding women should consume two to three 4-ounce servings from the "Best Choices" list weekly or one serving from the "Good Choices" list weekly.
Other than calling out the subset of 'Best Choices' fish, which are listed in the Dietary Guidelines for Americans as "even lower in mercury," FDA did not change how it categorized the different types of fish on the chart – which also includes "Good Choices" and "Choices to Avoid" due to higher mercury levels. Nor did it change the fish on each list.
'A move in the right direction'
The updated guidance was lauded by industry stakeholders for helping to clarify a historically confusing dietary decision for pregnant and breastfeeding women and young children, who for decades were advised to avoid seafood due to concerns about the buildup of toxic elements, including mercury.
"The updated advice from FDA is a move in the right direction," Linda Lai Cornish, president of the Seafood Nutrition Partnerships, said in a statement.
She explained: "Too many women and children are missing out on the important health benefits from eating seafood. This revised language from the FDA encourages women and children to eat more seafood for their brain, heart and immune health."
Closer to Zero action plan includes reevaluation of mercury in fish
While this update is based on the best data currently available, FDA acknowledged that it will continue to review mercury in fish – and all food consumed by babies and young children as part of its Closer to Zero action plan, which was jumpstarted in response to concerns about heavy metals and toxins in baby food.
Beginning next month, FDA says it will "look more holistically at the role of fish in the diet, considering both components that are detrimental (such as mercury) and beneficial (such as nutrients) and evaluating their respective and interacting roles in child development.
"Our aim is to have the most up-to-date understanding of the science on fish consumption in a whole diet context, which will help us determine if and how to update our fish advice in the future."