Below: Entrapment training at the SC town hall parking lot on Sunday. Don't I reach the office and field a call about a horrible accident ... in the parking lot. A huge thanks for the service these dedicated, obviously well-trained firefighters and medical first responders perform. 
Below: This could be how the uninoculated will soon stand out ... 
"We need to see your proof of vaccination, Sir"
"It's because I'm half black, isn't it?!"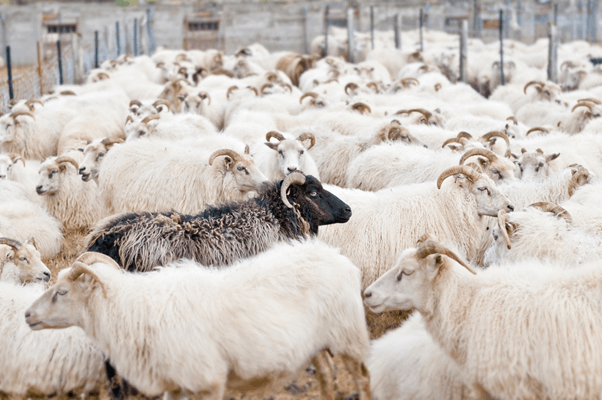 Tuesday, May 04, 2021: Can it really be May! That much closer to summer's first-phase herd immunity.
Face it, immunity is a herd effort, which includes those who chose to immunize through natural means by developing another type of resistance based on the bodily reductions of a virus's virility, i.e., the way viruses were fought for millennia. When teamed up, Americans can fight COVID from all angles.
Now off to the blog races – and fights.  
YouTube videos offer a certain seeing-is-believing candor. While they can be spliced/tweaked, it's far harder to do than photoshopping single images. When videos play out in real time, unabridged, start to finish, they carry enough clout to render guilty verdicts, via judges and juries.
That in mind, I've been watching a load of YouTube vids showing anglers being taken to task by aggressive souls thinking fishermen shouldn't be plying their sport atop certain waters, or from particular banks and beaches. Many of the confrontations are not suitable for younger audiences.
To see vid after vid, go to YouTube and type in "Fishermen getting harassed."
Who woulda thunk it? Don't miss the one showing a nutso lady throwing top-shelf fishing gear into a lagoon. https://www.youtube.com/watch?v=OSMYLFllpTk
As expected, a ton of Karenism shines through when anglers are being taken to task. However, one spooky video shows the hull of a fishing boat taking a bullet. See https://www.youtube.com/watch?v=8vIUg8NKJ1k. Such leaden retorts are seldom the MO of Karens, who are almost exclusively inclined to simply shoot off their mouths.
Anti-angling conflicts are most often instigated by nearby property owners or uppity dock tenders asserting a highly questionable custody over adjacent public waterways.
Below: Unlike many other dock guardians, this man was cool ... 
There are also a slew of angler-on-angler anger sessions. 
Moving closer to hereabouts. I've been involved in a couple nasty-ass topwater exchanges while boat fishing. Virtually all were yelling sessions, mere verbal saber rattlings. Common ignition points were rude wake-making and the snaking of spots. Face it, there is an historic fishing principle that the finders of a hot bite have a claim to the waters thereabouts. It amounts to an enigmatic halo of proprietorship, around which others dare not motor, troll or cast.
MY BADS: One tense topwater confrontation took place when Walt P and I were verbally put upon by a couple pointlessly enraged men. They were drift fishing the north side of the Barnegat Inlet North Jetty as we – and other vessels -- were anchored for shrimping tog from the north side of the jetty's submerged portion. The exchange got so heated that one of the men was posturing to board our boat, all "Har!"-like.
Any hostile boarding effort would not have ended well. Being in top waterman form at the time, I would have instantly opted to take things straight into the fast-moving water. I was already decently disciplined in such a strategy, having had a fair number of pugnacious in-water exchanges over five decades of waveriding.
Things never hit the open water, though, to this day, I think it would have been kinda cool to see what would have transpired as we both got pushed by powerful currents onto the rocks of the submerged jetty. There's no doubt nearby charter patrons would have gotten their money's worth that day. 
FLASHBACK BATTLING: While on the subject, my most notorious surfing battle occurred at Rincon, Callie, where a far younger me and a burly surfing gent went at it. It had to do with who had the right to a particular wave -- a priority thing, even though I was up and riding before he even thought about swinging around and shoulder-hopping my wave.
We hooked up in turbulent inside waters, half standing/half flailing while slipping on nasty bottom rocks. With punching the only option -- I would have greatly preferred kicks be included -- waterlogged haymakers were ineffectively thrown.
As we putzed punches, far greater bodily damage was being doled out as we were simultaneously beaten to hell and back by walls of powerful white-water coursing toward the cliffs.
After a couple grazing head-shot exchanges, and a short stint with me climbing on his back in a failed attempt at a rear naked judo choke, neither of us were a match for the ocean's pummeling, made more powerful by the shoreward drag from our leash-entangled surfboards.
In short order, we were soon merely grabbing at each other's wetsuits, far more concerned with sucking air.  
We eventually swapped "screw-this!" glances, refocusing our vanishing energy on untangling the leashes.
Once untangled, we both rather nonchalantly paddled back out to resume surfing, nary another word or glare exchanged for hours thereafter.
While the entire Rincon row seemed sorta tame to me, with no blood or bruises to show, folks watching the bout from the parking lot rated it as one of the best battles ever seen there -- likely my only surfing claim to fame.
NOW THAT LEFT MARKS: Far and away my most serious surfing skirmish took place on the North Shore of Oahu, when I rather nobly/stupidly intervened to help a younger haole (white) waverider I had met in the water.
As I was paddling in, I saw the admittedly cocky Californian being savagely worked over in the shallows by a known short-fused Portuguese local. Now that-there turned into a first-class fight fight. Gnarly dude.
Below: Far newer view of the exact site. 
Playing out in calm waist-deep water, we traded major facial fists and an elbow or two before lifeguards mercifully ran in and broke things up – before calmly heading back to their lookouts.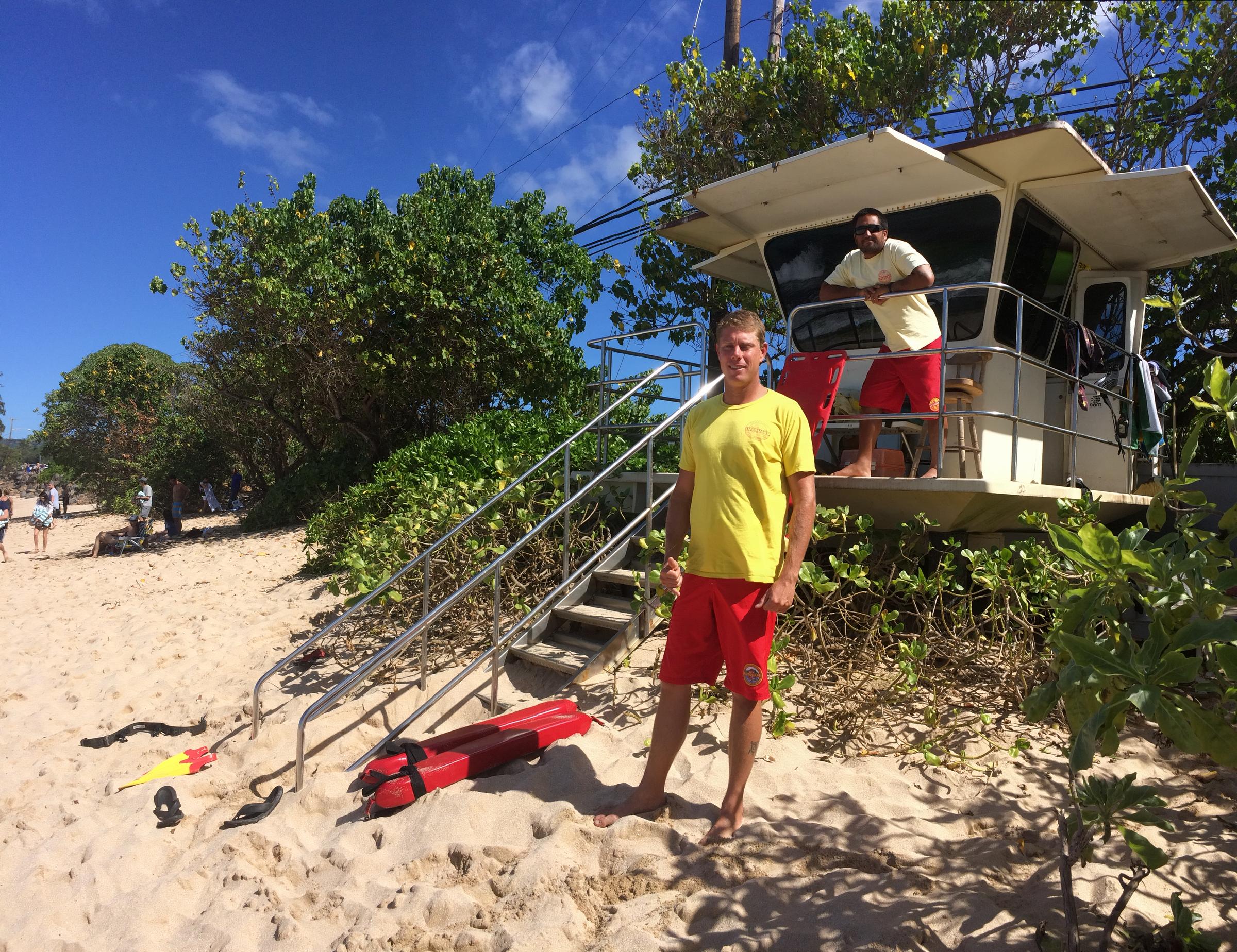 Weirdly, my opponent, despite our nasty-ass duking it out, couldn't care less about me. He still wanted at his initial target, who was astutely hauling ass off the beach.
Weirder still, a short time later, the local came back toward me. Before I could even loose an "Oh, shit," he reached out to shake my hand. We both truly looked worse for wear, still issuing enough facial blood to attract sharks throughout the entire island chain   
The downside of that truce came when I had to hear the local's side of the story, how the haole kid had purposely cut him off on a wave, almost slicing him open. I would have agreed with anything he said.  
In my favor that day was how I often passed as a "Portugee" local, the same nationality as this local. That convenient ploy served me doubly well since my onetime adversary, "Brian," had some serious buddies. Just like that, I was on friendly waving grounds with those ominous dudes.
(Hey, this-here blog allows me to flashback among folks I consider friends. I sense more remembrances, many with a local angle, in future blogs. Feel free to tune in or tune out.)
RUNDOWN: I got a vivid report of super bluefishing – but up Manasquan Inlet way! Anglers there, like George H (tagged and released 12 bluefish to 34" on metals), got into quite the influx of these wonderfully ferocious gamefish.
Did LBI and vicinity somehow miss the first thrust of spring "all-head" blues? Not totally. There were some small ones plugged from the bay and a couple nice ones going for bait off the beach. But there have been far too few to target with any degree of hooking certainty. Nonetheless, it's still the time of year to religiously pop/plug the Little Egg Harbor eelgrass flats, mainly toward dark.
Theory time: Might that bluefish push to our north only mean they passed us at night … or when fishing pressure was light? I look to a more complicated possibility: Those blues came in straight out of the east, having wintered out there -- or had been moving up from the south but further offshore – making opportunistic foraging runs by zipping toward shore here and there. That in-off-the-ocean theory has long been bandied about. 
Black drum are hard to come by. The few being caught are mainly over mainland way.
What was first seen as a decent showing of one-time channel bass didn't pan out like the sharpies thought it might. That doesn't mean there aren't enough for a good showing to settle into lagoons and such.
One of the largest black drum I've ever seen caught was taken in Beach Haven West, hooked  on a rod baited for … eels! It was massive, though I'm not sure it was ever weighed in. Hilarious story of the angler going through a series of backyards, over fences and around docks while fighting it. I was there shortly after it was landed – and really wanted it released. No luck.   
Joe H. scored pounds upon pounds of jumbo kingfish, down on the Outer Banks. Might they soon reach here? If this past week is any Island indicator, it's already happening, as kingies are
being caught, unusually early. The island catches  are not nearly of a jumbo grade. Those are yet to arrive.
Kingfish must be targeted with great specificity. That's a big-word way of saying just the right tackle, bait, and even rod and reel are needed. Let the shops set you up for second-rod kingfishing -- with a prime meat rod spiked for heavy-duty duties and a plugging rod for majority usage, at least by my time allotment thinking.
I realize this is a touchy point -- pun in advance -- but I'd highly advise using non offset circle hooks when fishing even kingfish. It is quite common to take smaller striped bass on kingfish rigs, or on pompano rigs with slightly larger hooks. I'm told – and I'm not looking for debate – that any rig that might catch a striper must obey new circle hook regs.
Preseason fluke are in the bycatch house, though not as thickly as springtimes past. Their showing will surely swell remarkably by the time the legal-take season begins on May 22, extending to Sept. 19.
Hereabouts we can keep three fish of 18 inches and up. Those 18-inch fish will be a dime a dozen based on conservation projections.
New York and New Jersey Restaurants Finally Get OK to Open at Full Capacity
May 4, 2021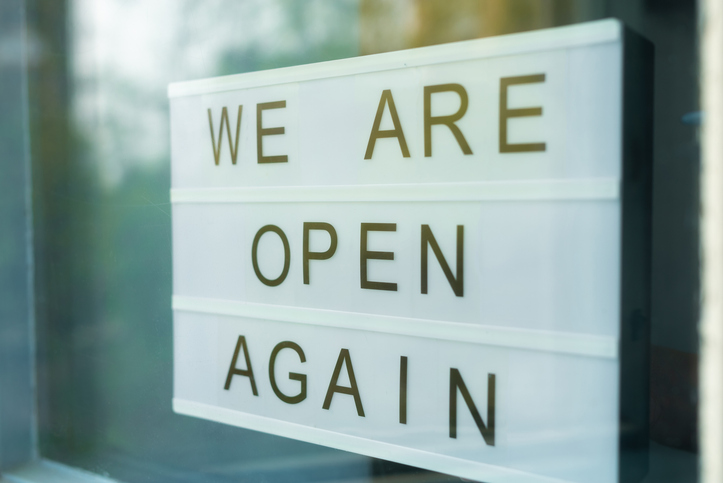 Restaurants in New York and New Jersey will finally be able to open at full capacity over a year after the coronavirus shut down dining rooms. Well, almost at full capacity.
New York Governor Andrew Cuomo and New Jersey Governor Phil Murphy recently announced that they were loosening restrictions that were put in place to limit the spread of COVID-19. In a joint statement it was revealed that restaurants, bars and other businesses in both states will be able to reopen at full capacity beginning May 19. The news should be welcomed by business owners, as it comes just ahead of the busy Memorial Day Weekend. However, there is a catch. While restaurants are technically authorized to operate at full capacity, both indoors and outside, they must keep tables separated by at least six feet if there is no plexiglass or other protective barriers in place.
From a glass half full perspective this is a positive step forward, especially considering that a year ago dining rooms were completely closed.
New York, New Jersey and Connecticut put on a united front when the country first began battling the coronavirus last year. On March 16, 2020 a joint statement was made revealing that restaurants and bars in all three states would only be able to offer takeout or delivery beginning at 8 p.m. that night.
"The coronavirus doesn't care about state borders, so this agreement with Governor Ned Lamont and Governor Phil Murphy will protect the entire Tri-State Area," Governor Cuomo tweeted at the time. "These temporary closures will last as long as is necessary to protect the public health.
By the time the New Year rolled around restaurants in Connecticut were operating at 50% capacity while New Jersey restaurants were only operating at 25% capacity. The situation was even grimmer for those in New York City, who had indoor dinding suspended from mid-December to right before Valentine's Day. 
But from a glass half empty perspective, this is just another frustrating obstacle for business owners. Yes, restaurants are allowed to operate at 100% capacity—but what restaurant was running with at least six feet of distance between tables prior to the pandemic? Just think about the small New York City restaurants or the seasonal ones along the Jersey Shore where you've practically had to sit on top of another couple. And it's not that these restaurants were trying to be greedy. They were trying to make ends meet—something that many restaurants weren't able to do while operating with limited capacity and other restrictions.
The National Restaurant Association reported in January that more than 110,000 eating and drinking establishments in the U.S. either closed temporarily or permanently last year due to the pandemic. Nearly 2.5 million people in the foodservice industry lost their jobs, and restaurant and foodservice industry sales fell by $240 billion from an expected level of $899 billion.
Fortunately, with COVID cases decreasing and the vaccine being rolled out, restaurants have been seeing some relief. Late last month the U.S. Census Bureau released the advance monthly sales for retail and food services for March 2021, and according to the report, U.S. sales reached $619.1 billion, an increase of 9.8% from the previous month and a 27.7% jump from March 2020. Overall, total sales for January 2021 through March 2021 are up 14.3% from the same period a year ago. While retail trade sales specifically increased 26.9% from last year, food services and drinking places increased a whopping 36% from last year.
With capacity restrictions "lifted" and nicer weather allowing outdoor dining to resume, restaurants could be headed towards a successful summer. But there's always an obstacle to overcome. Labor shortages are still weighing heavily on the industry. Some restaurants may not be able to offer additional seating due to limited staff.
Photo Credit: skakyn/iStock/Getty Images Plus
Amanda Buckle
Urner Barry
1-732-240-5330
abuckle@urnerbarry.com