I just grabbed these guys off the street to put in my window AC. Saved a bundle. Hey, wait a minute ... 
Tuesday, June 23, 2020: When it doesn't rain, it pours … people. Such is life in a seaside site like LBI. That said, it looks as if we're back to the famed wekkday quietude followed by weekend madness, with weekend sometimes back-sliding into Friday. Monday is are no longer the draw it once was folks working on "long weekend." I saw that change with computerization. Monday quickly become an essential catch-all day for emails and phone messages. We especially noticed this in the journalism realm, as Mondays offered a dang high communication success rate, while trying to get someone come Friday is neigh impossible.
The arriving Sahara sand, sent aloft and westward by howling trade winds crossing Northern Africa is pretty much an annual meteorological affair. Hundreds of millions of tons of desert soil is lifted into the air as suspended particulates, some destined to travel halfway round the globe. When thick, the dust sparks wild sunsets along the way. Sunsets are always the results of particles in the air, including moisture droplets. When desert dust mixes in, some unlikely sunset colors can arise, especially yellows and even greens. For the unusually large showing this year, we're just north of the main upper air flow. We could still see a hazy lazy day right out of Africa.
You can read in my weekly fishing column in the SandPaper about the near certainty we'll be seeing arrays of oceanic wind turbines off our shores, no closer than 15 miles away. It has to do with a huge new Wind Port in Salm County. Ørsted, the Danish wind energy company behind NJ's windmill project, is now fully settled in hereabouts.
The first farm will be off AC – and southeast of Holgate. Looking past America's playground, I'll bet the wind farm the next array of turbines will be off Barnegat Inlet. My rationale is sound: The gathering point for Jersey's oceanic wind power electricity is Oyster Creek, pretty much dead west of Barnegat Inlet. The closer the turbines are to the gathering point, the more profitable a farm will be. In fact, the AC effort, known as Ocean Wind, might merely be a wash, profit-wise, done mainly to show it can be done -- but costing a fortune to transport power to Oyster Creek via cables soon to be laid along the ocean bottom off the entire length of LBI. There have been a slew of choppers and some weird looking vessels charting the bottom.
Ørsted has purchased the "capacity interconnection rights" at the Oyster Creek site. That means it can utilize all the existing electric transmission infrastructure the plant had used to divvy out nuclear power.  
Ørsted spokesperson Lauren Burm told media, "This action provides the project with additional certainty in the interconnection process and advances our efforts to potentially connect the wind farm to the existing electrical grid infrastructure at the retired Oyster Creek nuclear facility."
While I bring up some aesthetic, fishing and bird concerns in my SP article, I don't get into the cable. I'll sophomorically wonder if it emits electromagnetic waves that might not do a dang thing to humans but might severely disorientate the likes of EMF-sensitive sharks, whales and dolphin? It's not impossible, though massive wind farms in the North Sea have apparently had no negative effects from magnetic fields in closely monitored oceanic ecosystems.
Harder to read, is the mucky matter of running the cable across – or beneath – Barnegat Bay, to reach Oyster Creek. Last I heard, it will cross Island Beach State Park. Why not smack down Barnegat Inlet? Bite your tongue, knave! With all the dredging, fishing and currents associated with the inlet, there is no safe way to lay a high-intensity electric cable within. I'm hoping they're not planning to try the same tunneling method used to bring a natural gas pipeline from Eagleswood to LBI. That effort is so stuck in the mud the tunneling equipment might be irretrievable – and the tunnel remains unfinished.
More on this as things play out, which they now are … in apparent overdrive.
Speaking of overdrive ... as in forgetaboudit. 
WHOA, NELLIE! Long Beach Township is lowering the speed limit from 25 mph to 15 mph on non-Boulevard north/south and east-west roads. That means just about any street that's not Boulevard is going to be a slow-go. The required slowness applies to Ocean Blvd., Beach Ave., Atlantic Ave and all intersecting side streets.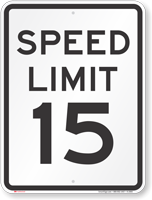 Some radar sharpies might note that the accuracy of radar under 25 mph can be legally questioned. But, that's not where this ordinance is headed. If you're timed at 30 mph, which is well within radar's accuracy range, simple math proves you're 15 mph over the posted speed limit. Ouch.
Per se, the state does not recognize a 15-mph speed limit except – of little concern to us -- at a railroad crossings. Nonetheless, towns can run with it – then let the courts iron it out. Of course, the speed for beach buggies traveling on sand is also 15 mph, but that's a whole highly localized speed limit matter.
When all is said and done, the thousands upon thousands of walkers and bikers frequenting the "back roads" of Long Beach Township should be decisively safer. Considering how many kids and families travel the likes of Ocean Boulevard, 15 mph is surely the right speed to go.
*********************************************
A quick mention that a number of summer farmer's markets are opening up, two I know of on LBI: Monday in Surf City (Fire Hall) and another on Wednesday Walsh Field, Beach Haven. The mainland also has a couple. I know of Barnegat Twp with a Thursday mart near the fire hall. Beach Haven and Barnegat are via Sassafras Farms. Most run roughly 10 a.m. to 3 p.m.
Those noted, there is also a cool Boulevard-based farmer's mart opening full time in South Beach Haven/Holgate. it is known as Farm to Sea Produce Stand, which will be highly organic. It's located at Southend Reality, 2200 South Bay Ave. at Leeward. 
Please patronize all these farm-fresh folks. Also, be organically While you don't have to, be cool and bring your own bags. Also, for one-day marts, it helps to have smaller bills for exact change. I might get something thrown at me for saying this, but even I might wear a mask to these food-oriented venues. 
***********************************
There is a fine showing of diamondback terrapins arriving. That's great news for here -- and a tribute to those who are working like the dickens to save these once-threatened reptiles. Of course, down south and out west, words we want to hear, like, "There's a slew of diamondbacks arriving," isn't heard in quite the same light. You'll see a terrapin story in this week's SandPaper. It should help with info on what do do if your yard, especially if you have a gravelly front yard, gets chosen as a nest site by a preggie mama terrapin, which can only take a short time out of water to do her laying before rushing back to reinvigorating bay waters.   
I was asked by a south-ender (with children) if they can legally hatch terrapin eggs laid in their neighbor's yard. I told her that one needs a permit, i.e. (per http://www.nauti-lasscritters.com/) " Diamondback Terrapins may not be taken from the wild but may be possessed with a permit provided the animal was purchased from out of state and the buyer has paperwork to prove purchase." I directed the familial unit toward professional hatchers, assuring those folks would surely allow the kids to follow the progress of the properly watched-over eggs. 
Below: This momma was quite orderly in her laying. And she does look kinda proud about it. 
*********************************************************
Just when you thought it couldn't get any weirder ... Saharan sand might reduce the odds of major hurricanes developing in the Atlantic.
Jared's second strike mission out east produced a few good ones. #flukefishing @jaredgradyy @magictailbucktails #fishingdaily #fishinglife #gofishing #saltwaterfishing #fishingtrip
*******************************************************
DEP URGES PUBLIC TO HELP CONTROL MOSQUITO POPULATION BY ELIMINATING STANDING WATER FROM PROPERTIES
(20/P31) TRENTON – As the phased reopening of New Jersey continues amid the COVID-19 pandemic and warming weather, the Department of Environmental Protection reminds the public that controlling the mosquito population and risk for disease is more important than ever, Commissioner Catherine R. McCabe said.
With public health in the spotlight as a result of the pandemic, residents doing their part to eliminate potential breeding grounds for mosquitoes takes on added significance and bolsters the work of the New Jersey State Mosquito Control Commission. Moreover, a very mild winter and anticipated wet weather makes prevention efforts even more critical as mosquito season begins. Additionally, the American Mosquito Control Association has declared June 21-27 as National Mosquito Control Awareness Week.
"The New Jersey State Mosquito Control Commission oversees several longstanding programs designed to provide state assistance directly to county mosquito-control programs," Commissioner McCabe said. "This assistance helps counties deliver targeted, science-based and environmentally sound mosquito-control services to the public. But we also need the public's help and urge people to eliminate from their properties areas of standing water where mosquitoes may breed."
New Jersey's mosquito season has started early in recent years and has been exceedingly rainy and hot with warm temperatures extending well into the fall. During the 2018 and 2019 seasons, surveillance programs documented above-average mosquito populations and record-setting levels of West Nile virus and Eastern Equine Encephalitis in mosquitoes.
"Vaccinated animals are much less likely to contract deadly diseases such as Eastern Equine Encephalitis and West Nile virus," Department of Agriculture Secretary Douglas Fisher said. " We strongly encourage owners of livestock and pets to vaccinate their animals to help protect against diseases spread by mosquitoes. The State Mosquito Control Commission's vital role is enhanced when health precautions are followed."  
Testing has started for a variety of pathogens spread by mosquito bites, including Eastern Equine Encephalitis and West Nile virus.
"Spending time outdoors, whether walking, gardening, or playing with our dogs, while social distancing is a good way to maintain physical and mental health," said Health Commissioner Judith M. Persichilli. "As we remain vigilant about protecting ourselves and our families from COVID-19, we must also take precautions to prevent and control mosquito-borne diseases."
New Jersey's mosquito control agencies use a variety of methods to combat mosquitoes, including public awareness campaigns, targeted larval habitat source-reduction programs, use of natural predators such as mosquito-eating fish, and judicious application of EPA- and DEP-approved insecticides by ground and aerial means.
Residents can take these steps to protect themselves and their families:
Use EPA-registered insect repellents when outdoors and wear protective clothing.
Empty water from flowerpots, pet food and water dishes, birdbaths, swimming pool covers, buckets, barrels and cans at least once or twice a week.
Clear clogged rain gutters.
Check for and remove any containers or trash that may be difficult to see, such as under bushes, homes or around building exteriors.
Dispose of unused tin cans, plastic containers, ceramic pots or similar water-holding containers that have accumulated on your property.
Drill holes in the bottom and elevate recycling containers left outdoors.
Repair and clean storm-damaged roof gutters, particularly if leaves from surrounding trees tend to clog drains. Roof gutters can produce millions of mosquitoes each season.
Turn over plastic wading pools and wheelbarrows when not in use.
Avoid allowing water to stagnate in bird baths.
Aerate ornamental pools or stock them with fish. Water gardens become major mosquito producers if they stagnate.
Clean and chlorinate swimming pools, including those not in use. An untended swimming pool can produce enough mosquitoes to result in neighborhood-wide complaints. Be aware that mosquitos may develop in the water that collects on pool covers.
Stay in air-conditioned places or rooms with window screens that prevent access by mosquitoes.
If a mosquito problem remains after taking the above steps, call your county mosquito control agency and ask for assistance. There are larval habitats that only your local mosquito control program can properly address.
The New Jersey State Mosquito Control Commission was founded in 1956 to protect the public from nuisance mosquitoes and the threat of mosquito-borne disease. It works closely with all 21 county mosquito control agencies, the New Jersey Agricultural Experiment Station at Rutgers, the Department of Health and the Department of Agriculture on coordinated control efforts. The commission also recommends to the Governor and Legislature changes in state laws needed to protect public health and carry out efficient and safe mosquito-control efforts throughout the state.
"We have been at this for a long time and have learned much over the years," said Commission Chairman John Sarnas. "Still, there is always something new to challenge us. Having the combined knowledge and experience of all of these agencies engaged and working with us to address these challenges has proven to be a successful model."
To learn more about the New Jersey State Mosquito Control Commission and for links to county mosquito agencies visit www.nj.gov/dep/mosquito.
For more information on how to prevent mosquito bites and illness, or to mosquito-proof your home and yard, visit http://nj.gov/health/cd/documents/faq/mosquito_checklist.pdf or http://nj.gov/health/cd/documents/topics/vectorborne/C2506--Mosquit....
For about the National Mosquito Control Association and National Mosquito Control Awareness Week, visit https://www.mosquito.org/ and https://www.mosquito.org/page/mosquitoweek.
To view a video about how to mosquito-proof your property, visit https://vimeo.com/427937336.
Follow the DEP on Twitter @NewJerseyDEP.
*******************************************************