Gives a whole new meaning to "I got your back, dude."
==========================================================
There must be some sort of rationale here ... somewhere ...
Sure Signs of an over-doting Mama bird ..
====================================================
Photos: See http://www.state.nj.us/transportation/commuter/roads/rte72manahawki...
Tuesday, June 19, 2018: I'll begin by confirming the newly renovated Cedar Bonnet Island nature and picnic area -- part of the Forsythe Refuge -- will open on June 27, after an official ceremony at 10 a.m.
The south Bonnet Island area being opened has undergone a few intense years of mitigation work, a tangent to the Route 72 Manahawkin Bay Bridges (Causeway Bridge) Project. It has been shaped into a quintessential natural maritime forest/sedge island – though dissimilar to the sedgy look and feel it once had, going back 50 years.
I clearly recall back then, when the mainly grass and phragmite island had it sedge island look pretty much dumped upon. It became a readily-available deposition site for dredge spoils – "spoils" being the name once used for dredge material. It's hard to imagine, but the current somewhat towering trees growing on Cedar Bonnet now were little more than saplings back then. I was a frequent visitor there, post spoils. I'd plod through the muck, certain there was treasure within the bay-bottom material. Tweren't no treasure.
In annual visitorship, I'll venture to say the Refuge's new Route 72 Bonnet Island attraction will become second only to the Forsythe's Oceanville home base for stoppers-by. Yes, I know Holgate is hugely popular when open, but factoring in Holgate's summer closure, I'm betting the nonstop flow of visitors to the new nature-watch area will surpass Holgate's tourist numbers, based on a year 'round availability.
There will be no motorized vehicles allowed on the Bonnet Island refuge. You'll need to park nearby and walk … or bike in. The later can get tricky right about now with no bike lanes on the south side of the Causeway. In fact, I'm not sure how you get over to there on bikes unless they soon open the walkway beneath the nearby West Thorofare trestle bridge -- so you can access the refuge from the north side, which has bikeable stretches of walkway.
For now, the lone parking area to access the refuge will be that eastbound Rte. 72 pull-off. It has maybe a dozen parking spots. That's likely too small a parking area for summer and fall demands – those two seasons probably being the busiest there.
Also, if I recall right, there will eventually be parking across the highway from the refuge, on the shoulder of the auxiliary road that parallels the westbound side of 72, between the Big Bridge and the West Thorofare. From there, folks can walk under the trestle bridge to reach the refuge entrance. I think that concrete walkway beneath 72 is nearly done; not sure, though. I'll be checking tomorrow.
There's lots more regarding this opening, not the least of which is my fear of slow-moving/stopping traffic coming and going from that eastbound parking area. Traffic flies along there. Not much forgivingness for slower moving traffic.
RUNDOWN: With summer beginning this week, we traditionally and mentally prepare for the cooler angling times following hot spring fishing. This year, it might be tough to tell a cooldown from what was far from a blazing fishing spring. To be sure, there were some microbursts of torrid angling, highlighted by bursts of boat fishing to beat the big bass band; a slew of 50-pounder being taken and mainly released after photos were grabbed. Surf fishing for stripers? A few beauties came to light, but nothing steady whatsoever. Here's hoping resident bass offer some summertime sunrise, sunset and after-dark fun.
Spring bluefishing was adequate – and remains fun in and around Barnegat Inlet -- but showed a precipitous drop-off from the past two bluefish-laden springs.
Occasional bail sessions were had by folks going after black seabass.
Black drumfishermen beat the drum slowly; some calling it a "very off" season overall. There are still drumfish to be had, mainly within south Barnegat Bay waters.
The spring phase of fluking has seen moments of fat-flattie glory but nothing of drop-dead excellence. As is often the case with fluke, when you're on them – and they're on the bite – it's easy to load up. Then, next day, same place … nada.
The above isn't a glowing look back, but I think it's a decently accurate overall read. As to the whys and wherefores of the slowness, I'll gladly aim blame at the weather, which was truly crapafied virtually all spring long, offering very few easy-fishing opportunities. When skies allowed, the fish were afoot. Fishing windows would then get blown shut on a dime, most often by honking NE winds.
As we move into the season of the meat, when fish are caught and kept for barbeques and freezings, fluke will be in the crosshairs, per usual. While I don't micro-report on fluke fishing – since it's often a fishing free-for-all out there – I do post many a take-home photo on my blog www.fishlbi.com. Stop in … and let me know what's hooking. No sites burned, just stories told.
Sharky Note: I get a goodly slew of shark photos from now into fall. They are shot right before the fish are mandatorily released. I thoroughly enjoy – and often publish -- the pic. However, when landing the likes of sand tigers, please don't wrench their mouths too far open for a famed "smile" shot. Not only could that damage the goods, prior to revitalization and let-go, but it's illegal -- as is sitting atop a shark for a selfie. That warning comes right from law enforcement's mouth. While a photo is worth a thousand words, it's best if it doesn't turn into a thousand bucks … in fines.
I recently wrote that Florida is really cracking down on shark-based shenanigans, especially surfcasters chumming in truly dangerous sharks. I then got official word that the crackdown on "shark abuse" by anglers now covers pretty much the entire Eastern Seaboard. So, fish nice. No guessing who's watching.
================================================
Happy Father's Day- Here's father and son duo, Matt and Seamus Carey with a pair of big striped bass caught aboard captain Randi's vessel this spring. @surfinmoose @whereisrandal
#fishing
==================================================
Fluke fishing in Double Creek today. 23 inch 4.2 pounds, 22 inch 3.8 pounds. Caught on jig heads and gulp.
======================================================
Red-winged blackbirds -- possibly the most common wild bird in America -- are terrors, despite their modest size.

=====================================================
There is no doubt that poaching pays ...
Final Sentence Handed Down in Maine Eel Trafficking Case
SEAFOODNEWS.COM [SeafoodNews] – June 15, 2018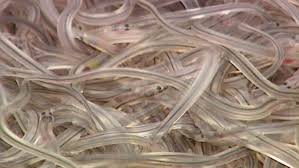 The final sentence has been handed down in Maine in an eel trafficking sting operation that led to 21 people being charged, 14 of them in Maine.
'Operation Broken Glass' was an investigation by the US Fish and Wildlife Service into illegal eel trafficking across 4 states.
Albert Cray of West Bath pled guilty to helping catch 140 pounds of glass eels, worth $253,000, in New Jersey in 2015, where eel harvesting is prohibited.
He was sentenced to a year on probation and given a $15,000 fine. Other sentences in the trafficking cases have ranged from two years in prison and $100,000 restitution to probation and smaller fines.
The total illegal harvest and sale of glass eels was worth $5 million, according to prosecutors.
==========================================
BREAKING NEWS: China Slams Alaska and US Seafood Industry with 25% Tariff on $1 Billion in Exports
SEAFOODNEWS.COM [SeafoodNews] by John Sackton – June 15, 2018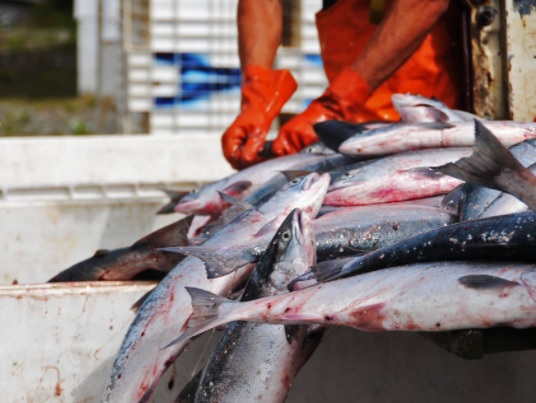 China wasted no time retaliating against President Trump's trade war. The US seafood industry has been hit hard.
China will impose 25% punitive tariffs on a range of US seafood exports worth nearly $1 billion in 2017. The announcement was made by the Customs Tariff Commission of the State Council this afternoon.
Seafood represented 171 items out of 545 products subject to tariffs. This is 31% of the total products, but only 2% of the value of $50 billion. However, both pork and soybeans are on the list, which make up most of the overall value. The addition of seafood was a surprise, as seafood items were not on the original potential list of products issued in April. However, that list has been substantially expanded.
The tariffs will go into effect on July 6th. They are calculated as 25% additional tax on the imported cost of the product, including any previous tariffs.
So if a dungeness crab product was taxed at 12%, the 25% will be on the total cost, ie import cost plus previous tariff.
Virtually no important US seafood product was left off the list.
The tariffs will hit pink salmon, chum salmon, frozen cod, frozen pollock, all flatfish, sockeye salmon, atka mackerel, herring, sablefish, geoduck etc. etc. A full list of the top 25 species hit by the tariffs is at the end of this story.
In 2017, the seafood exports subject to this tariff were worth $987 million.
Using 2017 figures, the value to Alaska of the products hit by the punitive tariff is more than $750 million.
For the West Coast, Dungeness crab , Hake, Geoduck, coldwater shrimp are all hit.
In Maine, live and frozen lobster are hit as well. This will have an immediate impact on the live lobster market, shifting even more Canadian product to China, and leaving the US at a disadvantage in both the Chinese and European export markets, where Canada already has duty free access.
The ramifications are very serious for Alaska as well. All the Alaska products that go to China for reprocessing, such as pollock, cod, and pink salmon, appear to be subject to the 25% tariff. [update: this evening some in the industry think that products for re-export may be exempted, but it remains very unclear]
The cost of these tariffs will hit the seafood industry, because ultimately there is little choice but to continue to send these products to China. China has become the de facto export destination for virtually all seafood reprocessing done overseas.
When the US imposed tariffs on Chinese solar panels, the Chinese government stepped in to eat the increased cost. As a result, the Chinese companies selling solar panels are still selling them in the US.
There is little chance of our industry getting the same support. So through absolutely no fault of our own, most companies will see a big hit to their bottom line, because they will have to agree to lower prices in order to maintain marketability in the face of this 25% increase in costs.
Is there a silver lining? The only positive response I can see from this is the potential to process more fish in Alaska. However, most plants there are near capacity, labor issues abound, and many plants in both salmon and groundfish have reconfigured themselves to freeze and export products, not to fillet and do final packaging.
For the lobster industry, I see no positives whatsoever. Lobster prices have already been coming down, and taking away a major US export market will mean the US domestic lobsters are far more restricted than Canadian lobsters.
China is also the main market for specialty seafoods like sablefish and geoduck. Again, these items will face an immediate 25% tax – pushing up their cost in China.
All in all, this represents the worst outcome feared by the industry. The Chinese are deliberately targeting smaller industries that have little ability to fight back, much as other countries hit by US tariffs are targeting specialty items like bourbon or motorcycles.
In the overall picture, soybeans are the big shoe here. China is the primary market for this crop, one of the largest produced by American Farmers. It was also on the list of tariffs announced today, along with pork.
Top 25 Seafood Commodities Hit by Chinese 25% Punitive Tariffs:
SALMON PINK FROZEN
GROUNDFISH COD NSPF FROZEN
LOBSTER (HOMARUS SPP.) LIVE/FRESH
SALMON CHUM FROZEN
GROUNDFISH POLLOCK ALASKA FROZEN
FLATFISH SOLE YELLOWFIN FROZEN
GROUNDFISH OCEAN PERCH PACIFIC FROZEN
FLATFISH NSPF FROZEN
FLATFISH SOLE ROCK FROZEN
CRAB SNOW FROZEN
SALMON SOCKEYE FROZEN
CRAB NSPF LIVE/FRESH
ATKA MACKEREL FROZEN
CRAB DUNGENESS FROZEN
CLAM GEODUCK LIVE/FRESH
HERRING FROZEN
SALMON CHINOOK FROZEN
SABLEFISH FROZEN
FLATFISH PLAICE FROZEN
GROUNDFISH HAKE,WHITING FROZEN
LOBSTER (HOMARUS SPP.)DRIED/SALTED/BRINE
CARIBBEAN SPINY LOBSTER (PANULIRUS ARGUS), FROZEN
CRAB NSPF FROZEN
=======================================================
Dog folks: This is quite cool! --- https://www.amazon.com/HurriK9-Flying-Starter-Launcher-Rings/dp/B01...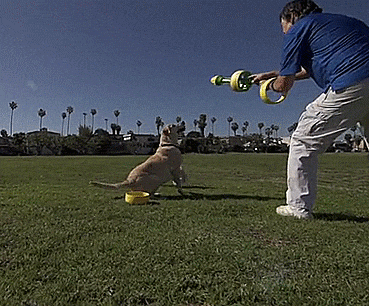 ==============================================
New York Legislation Would Ban Big Boats from Menhaden Fishery
SEAFOODNEWS.COM [News Day] - June 15, 2018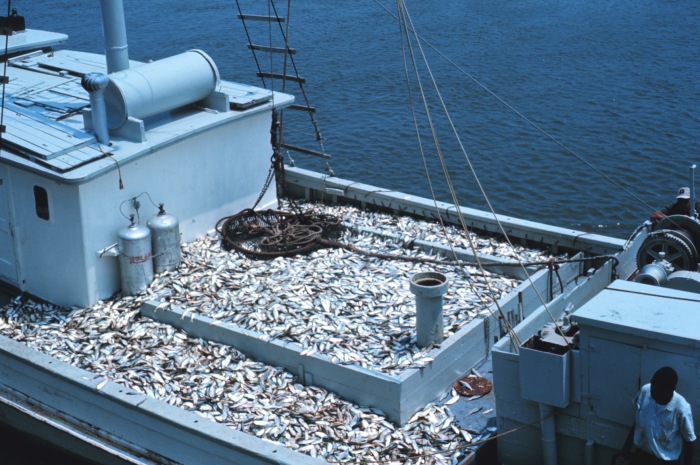 The clock is ticking on an effort by local baymen to maintain a sustainable local fishery for Atlantic menhaden through legislation that would ban large commercial purse seine boats from gobbling up the state's newly expanded quota.
New York's previously low annual quota for the bait fish, also known as bunker, has largely kept industrial purse seine boats out of the state fishery. The state quota had stood at 250,000 pounds for the entire year. But this year, the state's allotment was increased to 3.4 million pounds as menhaden fisheries have been rebuilt.
A bill by Assemb. Steve Englebright (D-Setauket) that has already passed the State Assembly would ban purse seining boats from operating in state waters. A Senate version of the bill is sponsored by Sen. Kenneth LaValle (R-Port Jefferson). It would take effect in 2020.
Local baymen using small-scale nets and fish traps have been the primary state harvesters of bunker, selling them as bait for lobster traps and sport fishing. They've also harvested the fish for local towns to prevent massive die-offs that have polluted rivers, bays and beaches over the past several years.
Industrial purse seine boats can encircle entire schools of menhaden with a single net and harvest dozens of tons at a time. Menhaden are a vital forage-fish species, feeding everything from humpback whales and sharks to bluefish and striped bass.
They're also harvested industrially for use in products such as fish oil and powdered protein.
New York State allows purse seine boats to fish certain waters around Long Island, and the current daily haul is unlimited. Boats from neighboring states can pay a $1,000-$2,000 fee for an out-of-state license to harvest.
"The intent of increasing New York's quota was never to create a new large-scale fishery here," said Carl LoBue, senior marine scientist for The Nature Conservancy, which supports the legislation.
Ian Mullarky, a representative answering the phone at Ark Bait in Swansea, Mass., said the company has one of the few, if only, menhaden permits held by an out-of-state company in New York. He said he wasn't aware of the proposed legislation but said it could "directly impact" the company.
The Department of Environmental Conservation moved this week to set new limits on the harvest, but it's not enough to dissuade larger boats from fishing here, baymen and conservationists say. Starting July 9, boats can take up to 40,000 pounds of bunker per day, or 120,000 pounds per week.
"They're going to turn it into a free-for-all out here," said Will Caldwell, president of the Southampton Baymen's Association, from his boat on Meeting House Creek Tuesday morning. Massive schools of bunker crowded the waterway, and Caldwell and his mate, Dave Inoue, circled the fish with nets and scooped them into vats in 6,000 to 7,000 pound trips.
Jim Gilmore, marine resources chief for the DEC, declined to comment on pending legislation. But he said local baymen had little to worry about because he'd be opposed to giving the big purse seine boats licenses to land the fish in New York
Below: Fluke are already at the heart of global warming-based "War Over Wayward Fisheries." Photo shows how the Japanese keep from wasting even an ounce of this beloved fish.
(I put NJ-related section in bold)
Climate Change is Already Sparking a New Era Of Fishing Wars, Study Finds
SEAFOODNEWS.COM [The Huffington Post] by Alexander C. Kaufman - June 15, 2018
At a time when the Trump administration is already waging trade wars, new research suggests seafood could be the next battleground.
Fish are migrating more than 40 miles per decade as the oceans heat up, pushing populations into fisheries where other countries have exclusive rights and setting the stage for an era of surging international conflict, new research has found
Unless greenhouse gas emissions decrease rapidly, 70 countries are projected to contain one or more new fishery stocks in their exclusive offshore economic zones by the end of the century, according to a study published Thursday in the peer-reviewed journal Science. Making the findings more dire, there are no international organizations with the existing power to broker new deals to share the fish, raising the risk of overfishing and destructive tension between neighboring countries.
"It's like two kids facing off after the last piece of cake," said Malin Pinsky, the study's lead author and an ecologist at Rutgers School of Environmental and Biological Sciences in New Brunswick, New Jersey. "If they both race for it, it's likely they're going to get frosting and cake smeared all over the table, and not as much cake for everyone ― as opposed to cutting the cake neatly and sharing it."
The fishing wars have already begun. In the mid-1990s, increased warming in the Pacific Ocean pushed salmon south from British Columbia into United States waters, causing the so-called "salmon war" to erupt between Canada and the U.S. For years, Canadian fishermen tried to maximize their catch by targeting salmon heading south, leading to overfishing. By 1997, the conflict became physical as angry Canadian fishermen blockaded an Alaskan ferry and the British Columbia provincial government sued the U.S. The two countries only settled on new sharing agreements after the suit was dropped in 2000.
In 2007, Iceland and the Faroe Islands dramatically increased their annual quotas for mackerel as the striped, silvery fish's massive schools shifted northward into the Nordic nations' cooler waters. Scotland, backed by the European Union, fiercely protested the moves, and Scottish fishermen who depend on mackerel catches blockaded a Faroese ship, preventing it from unloading its haul. One Scottish politician accused Iceland and the Faroe Islands of "acting just like their Viking ancestors" by "plundering" fish stocks. The conflict lasted years, and ultimately derailed Iceland's plans to join the European Union.
Even now, there is conflict between U.S. states. New Jersey has fought a years-long battle to convince federal regulators to increase its quotas for summer flounders, newly abundant in its waters since migrating north from North Carolina, where fishers traditionally depended on large hauls of the flatfish.
"These conflicts often don't stay in fisheries. They spill over," Pinsky said. "This isn't a future problem."
Yet it's an issue with no current solution at the global level. The current legal framework for international regulation of fisheries does not account for fluctuating or changing distributions. The 1982 United Nations Convention on the Law of the Sea serves as the primary foundation for international fishing rules and obliges states to cooperate to establish conservation and management measures. But the convention does not cover the sudden influx of additional species into new fisheries, creating "a loophole that often allows newly-fished stocks to be heavily exploited before meaningful standards are developed," Pinsky wrote in the paper.
Regional fishery management organizations, which are subject to the U.N. convention, would be "the most reasonable venue" for new sharing agreements between countries, Pinsky said. But there is no ongoing effort to convince regional fishery management groups to put stronger legal mechanisms in place to oversee species moving from one jurisdiction to another or increase information sharing between countries to better track how climate change is affecting the populations.
The Commission for Conservation of Antarctic Marine Living Resources could be a model for these groups going forward. The group forged agreements with neighboring regional fishery management organizations to monitor the movement of stocks across regulatory frontiers and worked with regulators to put precautionary rules in place over new fisheries, including no-take zones.
"They actually do have quite farsighted rules and mechanisms in place," Pinsky said.
There are other potential solutions. The U.S., as part of its agreement to end the salmon war with Canada, agreed to pay into a salmon conservation fund to help balance out the losses from the population shift. That policy is known as a "side payment." Another approach proposes allowing fishers to trade permits across national boundaries, so they can be compensated for losses by selling access to other fishers.
Pinsky worked with a team of five other researchers and social scientists to review historical examples of shifting species between countries and organizations. He partnered with Richard Caddell, a fishery policy scholar at Utrecht University in the Netherlands, to analyze current rules on sharing fish stocks around the world. He then compared fish stock movements for 892 different commercially-important fish and invertebrates to two different scenarios run through three separate global climate models ― one based on the current projections for increasing greenhouse gas emissions, and another more based on meeting the moderate Paris Agreement goal of only 2.6 degrees Celsius of warming above pre-industrial levels.
The projections showed grave warnings. Even under the lower temperature scenarios, between 40 and 50 countries would be at risk of fishing conflicts as one or more stocks appeared in their exclusive zones. With aquatic animals migrating on average 10 times faster than land creatures as a result of climate change, time for proactive policy planning is running out.
"Marine species are on the front lines of experiencing this," Pinsky said. "Avoiding fisheries conflict ultimately provides more fish, more food and more jobs for everyone. There are really good reasons for addressing this now."
==================================================
Hopes Fade for Northern Cod Stocks
SEAFOODNEWS.COM [Victoria Times Colonist] by Michael MacDonald - June 14, 2018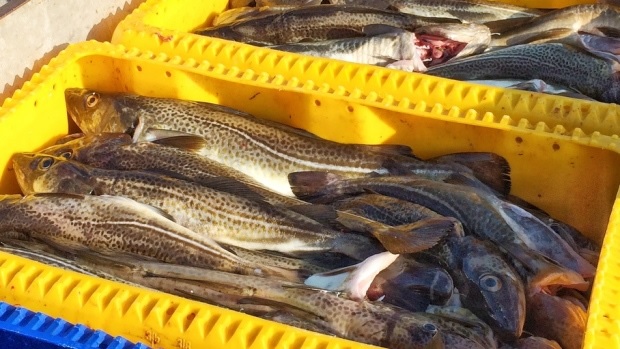 Hopes have been dashed for a recovery of the once mighty northern cod stock off Newfoundland, a leading conservation group says.
Three years after scientists confirmed there were signs of a comeback and catch limits were increased, the federal government decided this week to reduce the limit. Ottawa cited a spring stock assessment that found the cod population had declined 30 per cent after seven years of rebuilding.
However, Oceana Canada said the 9,600-tonne catch limit announced Tuesday - a 25 per cent reduction when compared with last year - is still too high.
"There were some fragile signs of recovery," said Robert Rangeley, a marine biologist and science director for Oceana Canada. "All those hopes were dashed in the assessment this spring."
Northern cod were once the backbone of Newfoundland and Labrador's 400-year-old fishing industry. But the population collapsed in the early 1990s because of overfishing, mismanagement and changing environmental conditions. A fishing moratorium imposed in 1992, which was eventually extended to other groundfish stocks, wiped out more than 30,000 jobs. It was the largest mass layoff in Canadian history.
Within a year, the entire $700-million enterprise - and way of life - was gone.
But there were initial signs of recovery in 2012, and by 2015 the catch limits started to increase - that year's limit was 4,400 tonnes, less than half of what it is now.
Rangeley said the biomass of the northern cod population is now estimated at around the same levels as in 1992. "The projections for next year are no better [because] this stock isn't growing," Rangeley said in an interview Wednesday. "It's well under the critical zone. It's pretty scary."
The province's largest fishermen's union is arguing that the new catch limit amounts to a "dramatic reduction" that will hurt coastal communities that rely on the fishery as a key source of income.
Keith Sullivan, president of the Fish, Food and Allied Workers union, said the March stock assessment had concluded the fishery was having no impact on the trajectory of the stock.
"This decision [to reduce the catch limit] ignores socioeconomic considerations for hundreds of communities in our province and the thousands of people who rely on coastal resources," he said in a statement late Tuesday.
"Without it, outmigration will continue and rural life will be a thing of the past, with no industry to support it."
The union said the latest research indicates the population decline can be mainly attributed to natural mortality and not fishing pressure.
Rangeley said he was aware that coastal communities are heavily reliant on the fishery, but he insisted that tougher measures were needed.
"What will they be relying on when there's no fish?" he said. "I understand those communities want to catch more cod, but they would catch a lot more if that stock were allowed to rebuild."
The federal approach ignores scientific advice to reduce fishing pressure to the lowest possible level, he said. As well, the advocacy group said there should be no recreational cod fishing until the federal government is able to monitor catch levels in that fishery.
Federal officials announced Tuesday the recreational groundfish fishery, which opens June 30, will include 39 fishing days - a reduction from the 46 days allowed last year. A spokesman for federal fisheries was unavailable for comment Wednesday