Below: Life was simpler back then ... You knew you were pressing the wading envelope when the crab net came down. 
Below: Momentarily exhausted from chasing the tailfeathers of this nest-building osprey, a black bird takes a break at the energy expense of the raptor. 
Tuesday, July 13, 2021: Stating the obvious, the Island remains heavily used, though it isn't quite as overpacked as in prior weeks. With a persistent south wind pattern firmly in place, along with its accompanying heat and humidity, things will remain the epitome of summerishness.
For thunderstorm aficionados, myself among them, there will be some boomers showing, though they might not be as dramatic as we've seen to date. While we haven't always been at their impact zones, some of the light shows in the distance have been epic.
The tropics are quiet. A lone low pressure system off Newfoundland will take a dip south and intensify a bit before being driven north and away by strong systems coming off the US.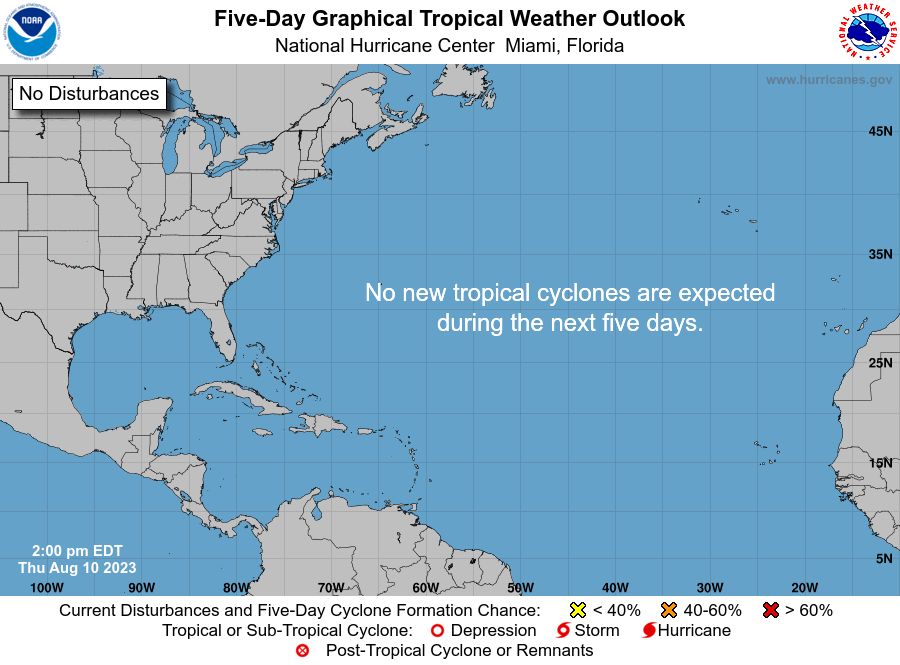 Ocean waters remain upper 60s to low 70s. Though this is generally seen as normal, many a bather swears it's still chilly for this far into summer. Again, it could be the steady south winds. A back off of those winds – with a possible lull period late in the week – could usher in a more amendable 72 to 75-degree batch of immaculate water parked just off the beachline.
Based on reports, roadwork could get testy exiting LBI in Ship Bottom:
"Equipment, Materials for Cofferdam Arrive Monday in Ship Bottom"
Ahead of Fall Start of Final Phase of Causeway Project
By Gina G. Scala
For whole story see https://www.thesandpaper.net/articles/equipment-materials-for-coffe...
Starting Monday, July 12, New Jersey Department of Transportation subcontractors began a series of pre-construction work in Ship Bottom ahead of the last phase of the multi-year $312 million federally funded Causeway rehab and expansion project beginning in earnest this fall.
Steve Schapiro, DOT spokesman, said a subcontractor was scheduled to begin mobilizing equipment and materials to start construction of a cofferdam July 12. By definition, a cofferdam is a watertight enclosure pumped dry to permit construction work below the waterline.
A cofferdam is needed to build the drainage outfall in the bay at the end of Ninth Street, the sole road coming onto Long Beach Island, he said.
Pedestrian access under the east abutment of the East Thorofare Bridge will be closed during the week, according to Schapiro.
Another subcontractor is slated to begin installing underground telephone conduits during the day beginning Thursday, July 15 and again Friday, July 16, he said. That work is to take place along Eighth Street near Long Beach Boulevard, Schapiro said.
"The work will switch to nights on Monday, July 19, and is expected to be completed by the end of the month," he said.
In addition to the DOT work, Atlantic City Electric will be onsite installing new utility poles and wires, according to Schapiro.
The full scope of the final phase of the Causeway project in Ship Bottom includes making Central Avenue, currently a one-way road southbound between Third and 11th streets, into a two-way street. Left turns at Central Avenue will be prohibited at the intersections with Eighth and Ninth streets. Other improvements to the roadways include widening the streets by 13 feet to provide for an additional lane of traffic, an additional 3 feet for the inside shoulder and a new 8-foot-wider shoulder, according to DOT officials.
Five traffic signals will be reconstructed, and a new signal is expected to be installed at Eighth Street where it intersects with the Boulevard. Additionally, a new storm drainage system and new outfalls will be installed in an effort to reduce frequent flooding along Route 72 and these intersections.
The project also calls for new sidewalks to be built on Ship Bottom roads impacted by the work. Those sidewalks will be connected to a new sidewalk installed along the Causeway for continuous pedestrian access between Stafford Township and LBI, a walk of just over 2 miles.
Transportation officials said all lanes of traffic will be maintained during the summer season from mid-May through mid-September, but construction could impact peak off-season travel. If that happens, one lane in each direction will be maintained on and off LBI. ...
FOX FANDANGO: A quick mention of some rowdy foxes toward the south end of LBI. They have become so assimilated to life on our door-to-door Island that they're brazenly fox trotting about at all hours, allegedly going as far as peaking in windows or lulling about on back porches.
A communique speaks of one in particular:
"One was outside my garage door when I opened it this morning.  It was the grayish one that Rutgers captured in Holgate, and tagged with a GPS collar.  He now moves slowly around the neighborhood in the daytime and looks awful.  Neighbors are worried that he is sick or has rabies. ..."
Having seen snuggling fox behavior oft repeated on the mainland, I can assure that any overall familiarity with humans stems from … food. These wild canines – OK, semi-wild in many cases – truly are foxy when it comes to cleverly tracking down handouts, in this case, putouts. 
As was the case with the recent impinging coyote population, the vittles left outside by cat people wooing feral felines became quite a wildlife draw. In fact, many a bowl placer also find it cute to see foxes, raccoons and possums inviting themselves to dinner. 
I never put out backdoor bowls. In fact, last year I lost touch with my only wildlife-ish visitors -- longtime (30 years) herring gulls, went by the names Henry and Henrietta.  However, I could  take a hankering to sundry wildlife making a kindly stop-by to my grassy and wildflower yard. The key word here is kindly.
One Island local, taken far back by a nosey fox presence, fears the town foxes heavy in her hood might turn on her visiting grandchildren. She bases this on some odd fox incidents in other parts of the state, where the wild canids have gotten quite bitey.
A June 21 Action News 6 report headlined, "New Jersey teen saves little sister from wild fox attack" told of a young Jackson girl having her leg bitten by a full-attack-mode fox, which also went after others.
Such an attack is not only a nutso rarity but a new one for many local experts on wildlife, of which I'm sorta one. The fact the aggressive fox was eventually caught "in a clothes hamper," tells me this was not a well creature.
Rabies tests are being done on the now no-more fox. Those bitten by it are receiving prophylactic rabies shots. Odds are quite high that rabies is to blame for the weird attack. Cases of rabies-infected wildlife are increasing throughout the nation, as highlighted by a North Carolina couple being ferociously put upon by a rabid bobcat.
Back on the Island, fox trappers have been called in by private citizens, though it's hard to say how effective they've been. More academically, Rutgers is doing a predator management study on foxes, hoping to find ways to contend with increasing human interaction with the canines.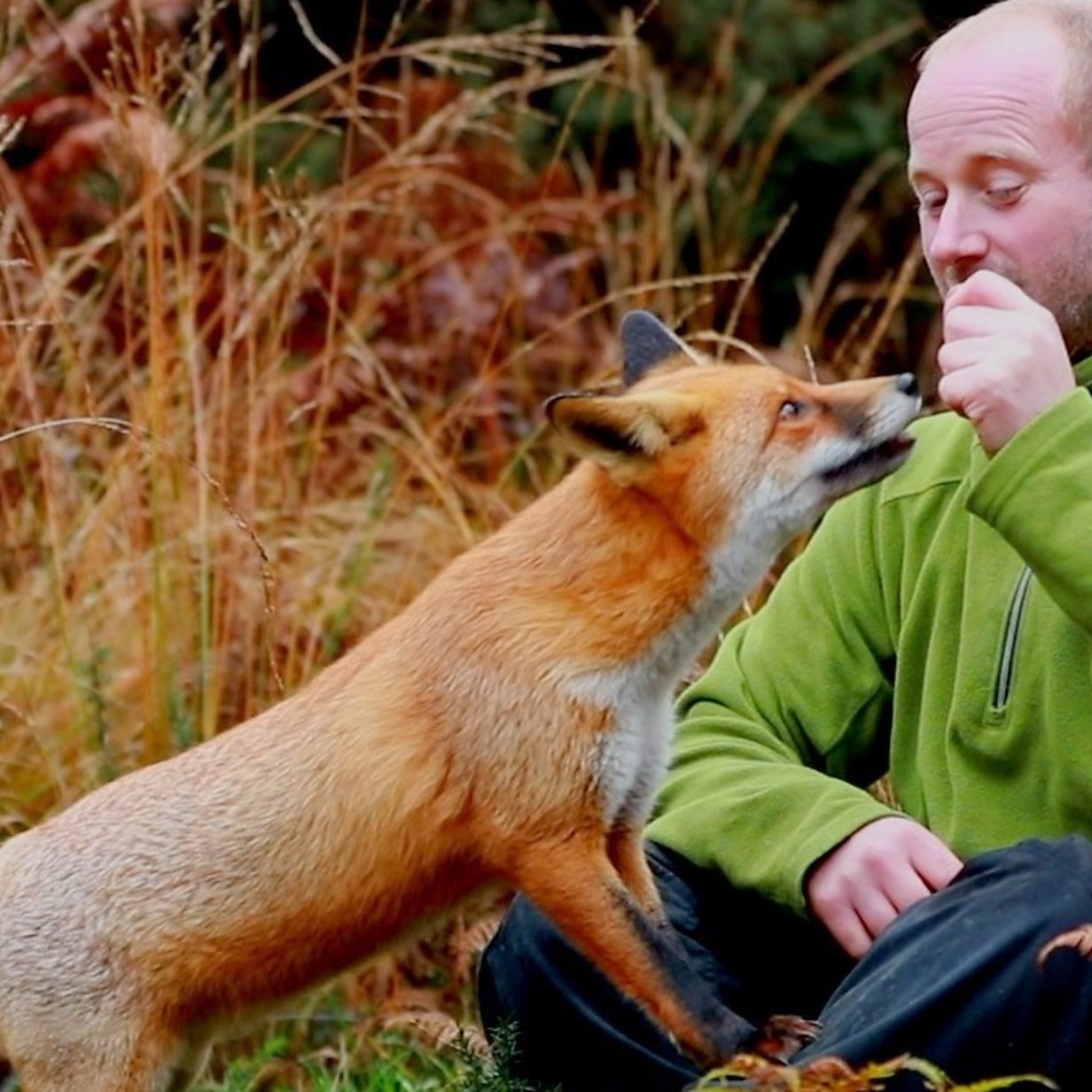 There will obviously be those folks highly irked by any efforts to de-fox LBI to any degree. Even efforts to de-coyote the Island got many folks up in arms.
Speaking of coyotes, I was unable to determine if they impacted Island foxes. That impressive run of coyotes is now pretty much a thing of the past – as feral cats celebrate.
Knowing the cunning of foxes, they would surely snuggle up to humanity for protection against larger predators. Once familiarized with mankind digs, they would likely hold fast, especially with the re-availability of uncontested back porch foodstuffs
As a bit of irony to this Island fox disturbance, one the most read copies of National Geographic was this: "Designing the Perfect Pet ... Can a fox becomes man's best friend?' 
TIME TO START PLANNING AHEAD, DRIVING-WISE: With the help of reporter Gina Scala, I'm getting a clearer picture of the fast-approaching big-time traffic flow changes to Central Avenue and Boulevard in Ship Bottom.
Where both roads are currently one-way at the (former) Circle, they will be re-laned to allow two-way traffic, north and south.
Concentrating on Central Ave: As I read the plans, shown in the photo below (enlarge it to see tiny traffic direction arrows), even though Central Ave. will be two-ways, when driving north across the Causeway roads (8th and 9th streets), you will NOT be permitted to turn left onto the outgoing Causeway. In other words, the new setup will not offer north-heading outbound traffic an option to use either Central or the Boulevard to leave LBI. Northbound Boulevard traffic will be the only Island exit – short of the highly unrecommended Barnegat Avenue non shortcut down toward the bay.
Northbound traffic using Central Ave will be allowed to turn right at Ninth Street, toward the Boulevard – and the main Wawa entrance.
Driving south on Central Ave from the Surf City direction -- toward the outgoing Causeway, -- motorists will still have two right-turn lanes, as is the current turning set-up.
Nearby, on the southbound (two-way-traffic) Boulevard, a single lane will allow access to the outgoing Causeway.
Upcoming, I'll rundown Boulevard changes, which will be heavily impacted/controlled by traffic signals on Eight and Ninth streets.
((((((((((((((((((((((((((((((((((((((((((((((((((())))))))))))))))))))))))))))))))))))
While I did quite well on an abbreviation/acronym test, I somehow missed these -- though you could have given me all day on the USA PATRIOTS ACT and I wouldn't have gotten it. I should have gotten some credit by missing YAHOO by just one word/letter ("Oracle"). 
YAHOO ...  Stands for: Yet Another Hierarchical Officious Oracle
ZIP (code) ...  Stands for: Zone Improvement Plan code
ESPN ... -Stands for: Entertainment and Sports Programming Network
GIF ...  Stands for: Graphics Interchange Format
USA PATRIOT Act
- Stands for: Uniting and Strengthening America by Providing Appropriate Tools Required to Intercept and Obstruct Terrorism
SIM (card) ... Stands for: Subscriber Identification Module
D.A.R.E. ... Stands for: Drug Abuse Resistance Education
_____________________________________
I went down to the beach this morning to fish the incoming tide. Water temp is about 68° with a little grass floating around but not too bad. I landed a total of 15 fluke including these two 19" keepers. They all hit the 5" pink shine on the upper hook just off the bar mostly. My

Century Rods

Weapon Jr performed well and special thanks goes out to my buddy Frank Simon for bringing me more Gulp from

Surf City Bait and Tackle

.
" width="18" />
61
Cathleen Pearce Engelsen, Lisa Buchman Presutto and 59 others
Below: ... I will never gloat over how large a corncob I just netted. Hell, that mullet could suck the skin right off your face.  
Below: This is one major kingfish, though it's hard to say where this photo was taken. 
Sneak peek at "best climate podcast ...
Drilled, which sustainability site TreeHugger recently called "The Best Climate Podcast," returns this Friday with its sixth season, "The Bridge to Nowhere," exploring the rise of the natural gas industry.

In the first part, "Pipelines to Plastic," host Amy Westervelt uses her original reporting and research to dig deep into the connection between the fracking boom and the plastics boom. Using documents and information never before made public, she explores the fracking-to-plastics pipeline through the lens of Taiwanese petrochemical company Formosa, and how it found a new home in Texas and Louisiana - plus a whole lot of local resistance too. Stories include:

Formosa, a Taiwanese petrochemical company, can't get the permits it needs to expand in its home country. Its environmental record is too notoriously bad. So it searches the globe for somewhere with weaker regulations...and finds it in the American South.

A pipeline from the Eagle Ford Shale to the Formosa Plastic Facility in Texas provides the perfect metaphor for the way the fracking boom led to a plastics boom

Diane Wilson, a 4th-generation shrimp boat captain fights Formosa in Texas for decades before winning the largest settlement in a civil environmental suit ever in the U.S., $50 million to go toward remediation and monitoring.

Now Formosa has its eyes on building out a new complex, just down the Gulf Coast in Louisiana. Sharon Lavigne has organized her community in St. James Parish to fight Formosa's proposal, and Diane Wilson is hoping they'll be able to do what she never could: stop Formosa from building in the first place.

The show doesn't launch til Friday, but you can hear the first episode now (private, please don't share link): https://drive.google.com/file/d/1dAR74Dqq6EU_r1wlTljPwBdzu0Il0bQ3/v...

Let me know if you'd like a transcript of the episode or to learn more about the new season. Past seasons of Drilled have won the 2019 Online News Association award for "Excellence in Audio Storytelling" and the 2020 iHeartRadio Podcast Award for "Best Green Podcast."
(((((((((((((((((((((((((((((((((((((((((((((((((((((((((((()))))))))))))))))))))))))))))))))))))))))))))
World Trade Organization Nears Agreement to Ban Fisheries Subsidies That Support Overfishing ...
July 13, 2021
It has been over two decades since the World Trade Organization agreed to find a way to ban globally individual country subsidies for fishing fleets that are fishing unsustainably. The WTO missed its 2020 deadline, set 15 years ago, but aim to reach an agreement by this fall. 
To do that, Director-General Ngozi Okonjo-Iweala and the chair of the fisheries subsidies negotiations, Ambassador Santiago Wills of Colombia, on 12 July briefed key civil society leaders ahead of the 15 July ministerial meeting aimed at moving WTO members closer to forging an agreement. They also thanked the advocacy groups for the vital outreach needed to keep up the momentum in the negotiations.
"We decided to try and do something a little bit unusual, which is to call this ministerial meeting on 15 July. If we could have something that would move us in the right direction and give a strong political message that we need to get on with it, that would be a good thing," Director-General Okonjo-Iweala said in an in-person and online meeting about the fisheries subsidies negotiations with representatives of Friends of Ocean Action, Global Fishing Watch, International Institute for Sustainable Development, Oceana, Pew Charitable Trusts, World Wide Fund for Nature, and the Varda Group.
"I think you are crucial to the coming days. You're crucial to what will happen on Thursday and we need your help to really get the message out. We don't want an agreement just for the sake of an agreement. It's not in the interest of anyone and it will not achieve the objective of sustainability. It's comforting to hear that you feel that this is going in the right direction," the Director-General said. "I want to share a message of thanks and that we need to do more," she said.
Ambassador Wills thanks NGOs for the information they have been providing members in the negotiations. He said the latest draft text reflects a genuine attempt to respect the mandate and take into account the views of all delegations.
"I have heard strong views on one or another aspect from the entire spectrum of WTO members. While that means that differences remain, it also suggests that somehow the text does in a sense represent a mid-point on the contentious issues. While the final negotiated outcomes on those contentious issues may be quite different from what is in the current text, it seems to me that the mid-point nevertheless is a good place to start the final process of building convergence on these issues," Ambassador Wills said.
"There is more work to do, and we are very late with too many missed deadlines. Hence the importance of this week's ministerial meeting in giving the negotiations the political push they need.  I would like to thank you all for your longstanding support to these negotiations and for keeping delegates focused on the goal and the mandate. I do hope that in moving forward, we can continue to count on your support," he said.
The groups, on behalf of the Stop Funding Overfishing coalition of over 180 organizations, took the opportunity to present their video urging WTO members to conclude the negotiations.
The ministers meeting will be held virtually, with each minister provided an allotted time to make an intervention. The goal is to agree to disciplines that will be necessary to eliminate subsidies for illegal, unreported and unregulated fishing and to prohibit certain forms of fisheries subsidies that contribute to overcapacity and overfishing. "Special and differential treatment" is said to be an integral part of the negotiations.
At the end of the meeting, the Negotiating Group chair will provide a summary of the points raised by ministers and the Director-General will present conclusions of the meeting.

For more on the negotiations, the WTO has compiled a factsheet as well as the revised text under negotiation and Chairman Wills' explanatory statement.
Peggy Parker
SeafoodNews.com
1-781-861-1441
peggyparker@urnerbarry.com
((((((((((((((((((((((((((((((((((((((((((()))))))))))))))))))))))))))))))))))))))
Customers Are Back at Restaurants and Bars, but Workers Have Moved On
Copyright © 2021 Dow Jones & Company
By Heather Haddon, Te-Ping Chen and Lauren Weber
July 13, 2021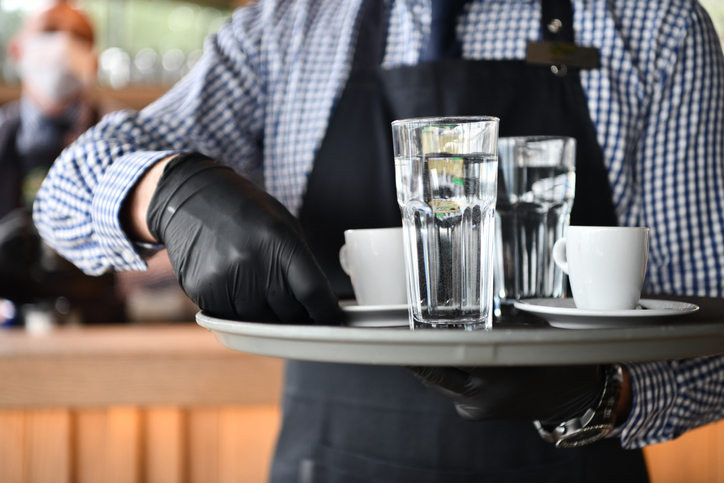 Like many servers and bartenders around the country, Ashley Roshitsh, 32 years old, used to love her job—until the pandemic.
She had worked in hospitality since she was 14, eventually bartending at a craft cocktail bar in Birmingham, Ala. But after being furloughed in March 2020, she took stock of the toll that the long hours and late nights had taken on her. "Why do I have arthritis? Years and years of bartending will do that to you," she says.
In August, she took a customer-service job with Birmingham-based grocery-delivery service Shipt Inc. and says she doesn't plan on returning to the bar business. "It feels like someone has shaken you awake," she says of the career switch.
After Covid-19 forced restaurants, hotels and bars to shut last year, thousands of workers didn't just get pushed to the employment sidelines. Many, like Ms. Roshitsh, moved onto new careers in digital sales, shipping, mortgage-financing and other businesses that thrived in the pandemic, in what some economists say could mark a lasting shift in the labor market for hospitality staff.
That exodus, they say, could spell labor challenges for the sector that persist well beyond September, when the enhanced federal unemployment benefits that have helped keep some low-wage workers from returning to jobs are set to expire.
To try to lure workers back, many restaurant operators and other hospitality businesses are raising wages, offering signing perks and rethinking scheduling practices to make the work more flexible and, in some cases, less grueling.
While the new job-market dynamics have left such employers scrambling to find enough workers, they are helping many longtime cooks, servers, hotel staff and other hospitality workers break into new lines of work, often with more predictable schedules and better pay and benefits than their previous jobs.
At this point in the pandemic, says Brad Hershbein, senior economist at the W.E. Upjohn Institute for Employment Research, many such workers have "found employment somewhere else, possibly at a higher wage."
The share of U.S. restaurant and hotel workers leaving their jobs hit a two-decade high in May at 5.7%, according to the Labor Department. Though the latest jobs report shows restaurants and bars added 194,000 jobs in June, employment at such establishments remains down by 1.3 million jobs since the pandemic began. By contrast, employment has bounced back beyond pre-pandemic levels in many other sectors. Compared with February 2020, there are now 100,000 more warehousing and storage jobs, along with 39,000 more jobs in management and technical consulting, and 25,000 more jobs in insurance and finance.
Data from hiring sites also indicate relatively high numbers of workers pivoting away from the sector: On Jobcase, a digital job board and social network for hourly workers, searches for restaurant and food-service jobs in April were 35% lower than the same period in 2019.
A LinkedIn analysis of people who updated their profiles with a new job shortly after the pandemic's onset last year also found a higher level of career switching among people in hospitality jobs. Among those working in travel and recreation, which include jobs such as catering managers, banquet servers and pastry chefs, 79% indicated they had moved to a new industry, well above a more typical rate of 58% for people in that sector. The share of job changers who left the recreation and travel sector stayed elevated through early spring, the LinkedIn data show.
Layoffs pushed many hospitality workers to find new kinds of jobs. Higher compensation and other perks have kept many like Connor Cassidy from going back. The 23-year-old says he had been making $5 an hour, plus tips, as a bartender at an Olive Garden restaurant in Raleigh, N.C., when he was furloughed in June 2020. He wound up getting a job as a bank teller—making $15 an hour—with prospects to move up the career ladder.
Because his bartending job required sales and customer-service skills, "the transition wasn't as hard as I thought it would be," he says.
Timothy Carr, 56, who was laid off from his sales-manager job at The Edgewater Hotel in downtown Seattle in May 2020, says that he has seen numerous colleagues transition to other industries such as real estate and insurance. Among colleagues that have stayed in hospitality, he says, many complain about being asked to do more to help keep short-staffed operations afloat.
None of that makes going back seem particularly appealing, says Mr. Carr, who, after 30 years in the hotel industry, got his insurance-sales license in September and is now a manager for Shane Roehl, an independent agency that is affiliated with Allstate Corp.'s insurance network.
"I get headhunters calling, saying, 'Do I want to go back?' I say, 'Nope, this is where I am now,'" Mr. Carr says.
With many businesses operating short-handed or with less experienced staff, online complaints about restaurant service and negative reviews rose sharply in the second quarter of this year, according to restaurant-analytics firm Black Box Intelligence. Its data show that sit-down restaurant-manager tenures, meanwhile, have fallen by roughly a year to a six-year average since just before the pandemic.
The leisure and hospitality sector has long had the lowest wages for nonsupervisory roles among major industries, according to the Labor Department. But as employers have sought to lure workers back, many are raising pay to better compete for labor. Chipotle Mexican Grill Inc., McDonald's Corp. and Olive Garden-owner Darden Restaurants Inc. have all announced wage increases this year. Overall hourly wages for nonsupervisory employees in the sector rose more than 11% in June from the previous year, the most of any job category, federal data show.
But attracting greater numbers of hospitality workers will require a broader rethink, says Peter Saleh, an analyst at Wall Street firm BTIG. In a June BTIG survey of 300 unemployed workers, respondents said better pay was the strongest inducement that would coax them back to hourly work, while good benefits and more flexibility ranked as a close second and third.
Hourly workers want "more work-life balance and control with respect to when and how they work," says Mr. Saleh, who argues that restaurants will likely have to offer shorter shifts and more flexibility to recruit and retain workers.
Large employers in the industry are starting to take heed. McDonald's franchisees said they have surveyed thousands of their workers this year to better understand what they want in pay and benefits, and are now exploring perks like emergency child care and transportation vouchers that can provide employees more flexibility. Papa John's International Inc. said this month that it will spend about $2.5 million on bonuses, including for existing employees, for the remainder of this year.
Many Denny's Corp. owners are offering hiring bonuses and free pancakes for applicants, and CEO John Miller said the company needs to do more to demonstrate that their jobs can provide flexibility for those less familiar with restaurant work.
"It's a great challenge for us," said Mr. Miller, whose company this month had recruiters travel across the country in a 53-foot food truck to sell Denny's as a place to work as it seeks to hire 20,000 workers.
In addition to boosting pay, Chipotle recently increased its mental-health programs and started accepting worker resumes through TikTok as it aims to hire thousands. "We are doing things differently now," said Marissa Andrada, Chipotle's head of people.
For workers like 29-year-old Zack Leiberick, though, such efforts come too late.
Until the pandemic hit, Mr. Leiberick had worked his entire adult life in restaurant kitchens, most recently as a line cook at a Denver food hall. But after losing his job last year, he got a job trimming pot plants at a local cannabis distributor, working 7 a.m. until 3 p.m. The new schedule, he says, is a positive change from his previous lifestyle, when he would cook until midnight and socialize with coworkers until late in the morning.
The new job offers similar pay but extra benefits, such as paid time off, says Mr. Leiberick, adding that he hopes to make a career in his new field. "It brought a needed Zen into my life," he says. "The kitchen can be very frantic and very taxing. It was a good change of pace."
From Jaws to Shark Week: How Much Do You Know About Sharks? On Shark Awareness Day, Learn Why We Need to Protect Them.
Feared and respected but cruelly hunted and harmed, we see sharks as ruthless predators. In reality, as a result of human action, several species are threatened with extinction. Yet, sharks are key actors of the marine ecosystem, helping maintain the balance. For this reason, every 14th of July, the world celebrates Shark Awareness Day. Friend of the Sea wants you to know the importance of protecting them.
No other species from the animal kingdom has starred in so many Hollywood films, such as sharks (more than 180, to be precise). From Jaws to Megalodon and Sharknado, most of them picture sharks as brutal creatures. However, over the past decades, it's humans who have cornered sharks, putting them under the threat of extinction. 
Overfishing, shark finning, and bycatch are responsible for killing more than 100 million sharks a year. An alarming figure, especially considering some shark species have a slow reproduction cycle, taking a very long time for them to recover. According to the IUCN Red List, more than 300 shark and ray species are classified as endangered, including the famous white shark, the whale shark, and the hammerhead.

For this reason, on this year's Shark Awareness Day, Friend of the Sea invites everyone to join the efforts to protect them, starting with getting the facts right.

DIVERSE AND INDISPENSABLE
There are more than 500 species of sharks in the ocean. They come in all sizes and colors. For example, a great white shark can reach up to 6 meters long. However, half of all shark species measure less than one-meter long. Some feed on plankton and tiny fish, while others prefer bigger prey, such as seals or sea lions.

Apex predator sharks play a crucial role in the ecosystem, helping maintain the balance in many ways. But, as much as we like to imagine, they're not fond of hunting humans. Instead, sharks tend to attack people out of curiosity or because they feel threatened. In 2020, there were 57 confirmed unprovoked attacks worldwide, resulting in 10 deaths, according to an international database.

WHO'S THE PREDATOR?
It's rather humans who have hunted down shark sin an unsustainable way, bringing the species to a critical point. A recent study showed that oceanic populations of sharks and rays have shrunk by 71%, mainly because of overfishing.

Fisheries target sharks especially for their fins which are considered a delicacy in certain countries. The practice of shark finning is particularly cruel, and though it has been banned in several countries, it persists. It implies cutting fins off live sharks and then throwing them wounded to the ocean, where they die painfully from suffocation, blood loss, or eaten by other predators.

There is also a market for shark meat, with European countries representing the most significant share. In addition to being targeted for their fins and meat, sharks often end up in fishing nets as incidental bycatch.

BE A FRIEND OF THE SHARKS 
So, on this 14th of July, instead of playing a shark film, learn with Friend of the Sea how we can protect sharks.

Friend of the Sea, a project from the World Sustainability Organization, promotes fisheries practices responsible with sharks, necessary trade regulations for vulnerable shark species, responsible consumption, and the creation of protected areas.

Additionally, Friend of the Sea has instated several initiatives to support shark conservation efforts, such as:
●    Launching an international petition to ban shark finning.
●    Adding specific requirements related to sharks for its sustainable seafood standard.
●    Creating a new whale shark watching standard for tourists.

On Shark Awareness Day, become a friend of the sharks and help us save these magnificent creatures. 
The marine ecosystem will thank you.