Squeamish about snakes. Perfect. Check this out. Florida.
Now, check what was in its belly ... AYS (Are you serious)! "Yep, it's definitely Rudolph. Sad."
For those into treasure hunting, here's another video look at a quick detecting session, yesterday. The long solid brass rod is cleaning up amazingly well. It was used on a boat, I'm told. It must have had a seriously sturdy responsibility.
https://www.youtube.com/watch?v=cNUKVhksJRM
Another form of natural treasure ...
https://www.youtube.com/watch?v=-GGf7Gce7U4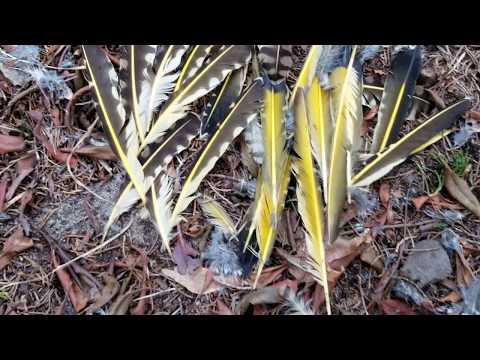 Tuesday, January 23, 2018: Today's pummeling rains have surely loosed the last of the heavily-applied road salt. Here's hoping the bay takes it in and then excretes it, ASAP, via tidal flushing action. We will be seeing some west winds that could help the water exchange between the bay and ocean. What we'll really need are some springtime NE wind-related flushes. Those northeasterlies don't necessarily need to be storm-related, they can simply be the everyday north winds that commonly accompany equinox seasons. In the spring, those NE winds are what blows in the eggs and larvae of many a beloved fish species, including invaluable baitfish.
BAGGING IT: Stuck here at work – and already planning on a digging trip tomorrow – I have a moment to bring up this plastic bag ban, already lined up for Long Beach Township, Harvey Cedars and Stafford Township. By summer, it is likely all three of those municipalities will be BYOB – bring your own bags. There won't be a ton of options if you don't become a bag person, of sorts.
I'm being told that other town and even entire states have enacted the ban (Hawaii, Callie) with little or no fuss from shoppers. Nonetheless, the plastic bag ban will be sorely tested in our region – an area often aflow with copped attitudes. By that I mean there are more than a goodly number of what might be called self-entitling souls. They're often well-to-do folks, who could become highly offended and prissy over having to lug around reusable shopping bags. They're known to become hostilely indignant. "I'll have you know we own an oceanfront house on Long Beach Island! So, either you find me some bags, young lady, or my husband will buy this store … and fire you!" I'm being only mildly facetious here. I have been threatened almost as succinctly over the years by copped-attitude types. I know it's coming when I hear, "I'll have you know ..."
For those who aren't conversant about reusable bags, they're most often cloth, canvas or heavy plastic, i.e. semi permanent, and oft brightly colored or cleverly designed. I was given one with a huge snowy owl on it. But no need to rush out and buy the ideal shopping bag, providing you're like most homes on LBI and have some beefy beach bags hanging around. These heavy-duty bags double perfectly as grocery totes.
A company you might want to invest in is Thirty-one (www.mythirtyone.com), with its line of jazzed up totes.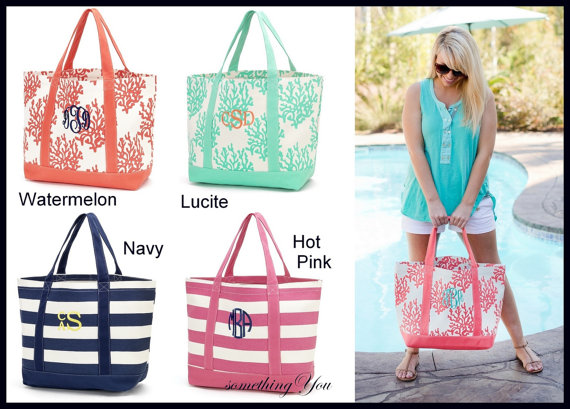 I'm guessing that most plastic bag-banned shops will likely have allowable/legal multi-use bags available near checkouts, for a small fee, though I recently got a couple nice "O" (for Organics) totes free from Acme (LBT).
Thought: Why can't companies like Pepsi and Coke equip grocery stores with stacks atop stacks of free giveaway bags – with their advertising all over said bags. It's an advertising match for the bag-ban ages.
I won't venture a guess on how the bag ban might impact tackle shops, except to say those shops aren't all that baggy to begin with. Again, it's supermarkets that will have quite a time of it, especially at first. Just picture a gal coming to the register with a cart filled to overflowing with a couple hundred dollars in foodstuffs … and carrying no prim-and-proper BYO bags.
"No bags? I'm afraid you'll just have to re-shelf everything you have, ma'am."
Below: And she has a huge dog she'll angrily run out to the SUV to fetch!
The exact terms, the specifics, of the plastic bag ban are being worked out, rather quickly, for a springtime launch. Among the as-yet-unknown angles is the enforcement side of things -- be it leveled at the shopper or the shop.
"Screw the bag ban, fuzz!"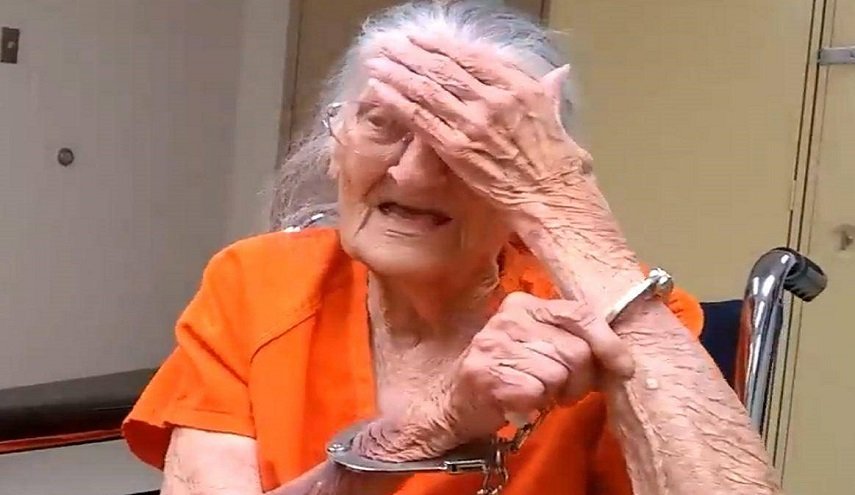 I have no doubt that nothing overly dramatic will take place, handcuff-wise, when the bans first rise up. But, they will hit close to home, impacting locals, semi-locals, part-timers or pure visitors.
The Stafford Township ban will have the biggest impact, with bag-happy Shop-rite, Acme, Home Depot, Lowes, Target, Walmart … the list goes on and on. Stafford is planning something akin to a soft opening of the ban. Of course, the Aldi store won't be even remotely impacted by the ban, having always gone with ...
Bags: Bring your own bags or buy our reusable ones at checkout ..."
+++++++++++++++++++++++++++++++++++++++++++++++++++++++++
Below: This will surely spark illegal netting for elvers. A loss of elvers eventually throws off the entire bay ecosystem. I won't allow it on my watch. ...
Baby Eel Catches in Asia At Record Low
SEAFOODNEWS.COM [Nikkei Report] by Takumi Sasaki - January 23, 2018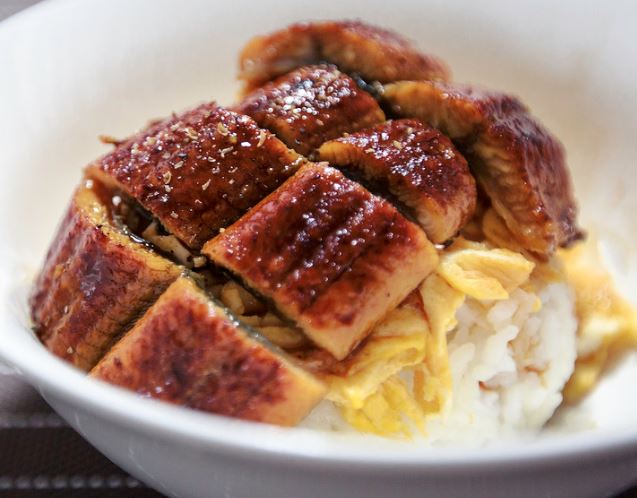 TOKYO -- Grilled eel is a staple of Japanese cuisine, but it might soon become something of a rarity -- this season's catch of juvenile eels is at a record low, and prices have more than trebled.
Fishermen in major eel fishing countries like Japan and China have caught less than a ton of baby eels so far this season, a fraction the historical low set in the 2013 fishing season.
Eel is considered such a delicacy by the Japanese that there is even a day dedicated to eating it called "Doyo no Ushi no Hi." But this season's haul has been so poor that restaurants are now worrying that their big day might not even happen this summer.
Glass eels, as the young are known, are usually caught between November and March, with prime season ending in mid-January.
As of Jan. 15, the total catch for the season had yet to reach 1 ton. "Baby eels are nowhere to be seen," said one eel farmer.
Japan's catch peaked at 232 tons in 1963, while the lowest figure on record was 5.2 tons, according to the Fisheries Agency. The fishing year runs from November through October.
Although there are still a couple of months of fishing left, it will be all but impossible to make up for such a poor start to the season and this year's haul is expected to set a new low.
Glass eels are currently being traded at 3.6 million yen ($32,650) per kilogram, meaning a baby eel roughly 5cm in length costs around 600 yen. That is nearly double the price at the end of the 2017 fishing year and 3.3-times the previous year's average of 1.09 million yen. It is also considerably higher than the 2.48 million yen in the 2013 year.
The juvenile fish that are caught in the wild are sold on to farmers, and the shortage has also led to a rise in the price of matured eels -- they are currently traded between farmers and wholesalers at around 3,600 yen per kilogram, up about 20% from the end of the last year.
Overfishing
Professor Shingo Kimura of the Atmosphere and Ocean Research Institute at the University of Tokyo's Graduate School of Frontier Sciences attributes the poor catch to "a series of unfortunate events."
The population of parent eels has been declining over the long term due to overfishing and the degradation of fluvial and marine environments.
La Nina, an atmospheric phenomenon affecting the Pacific, has seen changes to marine currents and temperatures.
Additionally, for the first time in 12 years, the warm current that flows north along Japan's Pacific coast has deviated southward. This may have disrupted the journey glass eels would normally have made from their breeding grounds toward coastal areas.
However, the waters off Taiwan and China have not been affected, meaning the population must have fallen to extremely low levels.
The secretariat of the Conference of the Parties to the Washington Convention, a multilateral treaty to protect endangered plants and animals, has designated the European eel an endangered species. Under current circumstances, the Japanese eel could be headed the same way, Kimura said.
++++++++++++++++++++++++++++++++++++++++++++++++++++++++++++++++
3,000 Mainers Put in for Lottery of 11 Elver Licenses
SEAFOODNEWS.COM [Bangor Daily News] By Bill Trotter - January 19, 2018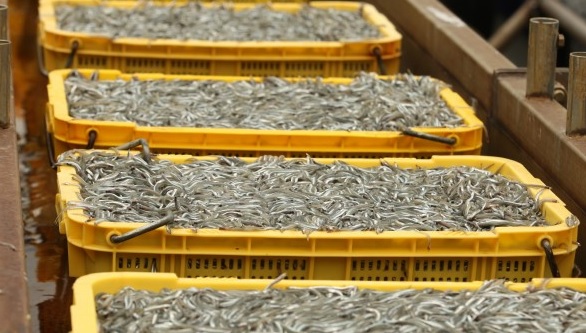 More than 3,000 Mainers are vying for one of just 11 new baby eel fishing licenses that Maine will issue this year as it reopens the lucrative fishery.
The Maine Department of Marine Resources will issue the licenses through a lottery, with the drawing scheduled for sometime in the coming week. It will be the first time the state has allowed any new entrants into the fishery for baby eels, or elvers, since 2013.
Individuals could submit up to five applications, each with a $35 fee, for their chance to participate. In total, the more than 3,000 Mainers hoping to win a license submitted roughly 8,000 applications for the drawing by Monday's deadline, Jeff Nichols, spokesman for Maine Department of Marine Resources, said Tuesday.
While the odds of getting a license are slim, they're slightly better this time around. Five years ago, more than 5,000 people applied for the chance to win one of four new elver fishing licenses.
The licenses have become a hot commodity as the price for elvers has skyrocketed, driven by voracious demand from East Asia. In 2016, the most recent year for which statistics are available, approximately 1,000 licensed Maine fishermen netted nearly $13.5 million worth of baby eels. Over the past several years, fishermen have averaged roughly $1,500 per pound for their catch.
Michele Christle and Derek Yorks are among those who submitted applications for this year's lottery. The couple, who live next to Marsh Stream in Frankfort, a popular elver fishing spot, said they could use the extra income to help pay for renovations to their home and to support their 18-month-old daughter, Gloria.
"Something like this could really be a windfall for us," Christle said. "We've been waiting to buy new windows. Our bathroom has been massively under construction for quite some time. We're doing most of it ourselves."
Since early 2014, when the couple bought their home, the average price paid to elver fishermen has varied from about $875 per pound to more than $2,100.
They admit their chances of winning a license in the lottery are "not that great." If they win one license and catch four pounds, which will be the annual limit for the new licenses, they stand to make between $3,000 and $8,000 this spring, depending on the price.
Global demand for eels began driving up the price for Maine elvers earlier this decade. Most of the baby eels are shipped live to Asia, where they are raised in aquaculture ponds to adult stage for the region's seafood market.
Christle and Yorks now await the drawing this week. Between the two of them, they submitted six applications in the hopes of winning one or even two licenses.
State officials have not announced a date for the drawing, but previously said the winners will have to submit additional paperwork and fees by March 1 to get their license.
Christle said Brooklyn Road, their dead-end street that runs along the bank of Marsh Stream, has seen plenty of people coming and going during the night, when elver fishing takes place each spring. The couple has gotten to know some of the elver fishermen who return to the stream every year.
"During elver season, our road is lined with trucks and people," she said. "While we were trying to sleep, people were making thousands of dollars 50 feet from our house. When it gets really busy, I can't sleep at night because I get so excited. It's thrilling to observe."
Christle and Yorks said their interest in the fishery goes beyond the potential income, however. Yorks works as a wildlife biologist for the Maine Department of Inland Fisheries and Wildlife, and Christle works for Sustainable Harvest International, an Ellsworth nonprofit. Both are strongly in favor of making sure the eel population is protected from overfishing.
The population of American eels has declined over the past several decades. A few years ago, the U.S. Fish and Wildlife Service considered — but decided against — listing American eels under the Endangered Species Act.
Fishing for elvers is legal only in Maine, where it is permitted along the entire coast, and South Carolina, where the practice is permitted in the Cooper River.
"Anything that is a conservation concern is first and foremost for me" Yorks said, adding that he is confident in the federal agency's decision. "Their reviews take a very long time and are really very thorough."
In response to concerns about protecting the species, the Atlantic States Marine Fisheries Commission in 2014 set the first-ever statewide quota on Maine's annual elver harvest. As a result, that year the state implemented individual catch quotas for each licensed elver fisherman.
Each fisherman's quota is based upon his or her catch history. Most who already have licenses are limited to catching fewer than 15 pounds of elvers, but some are allowed to catch more than 50 pounds.
Christle said she and Yorks support the catch quota system, but also favor keeping the elver fishery open and accessible to Maine residents. She said she enjoys learning about the mysterious life cycle of the eels and about the economic importance of the fishery to rural Maine.
"It's about how well can you fish and how hard are you willing to work and how wet are you willing to get," Christle said.
Seafood Trends - The Whole Point of Catching Fish is to Get people to Buy and Eat It
SEAFOODNEWS.COM [Fish Radio with Laine Welch] - January 22, 2018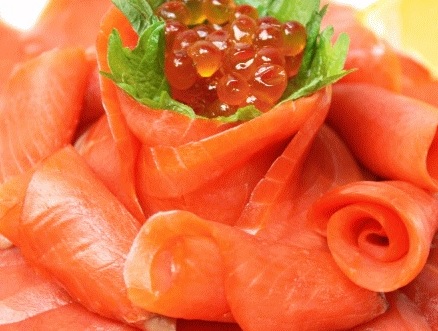 Here are some of the latest trends for 2018, according to a Seafood Keynote report by Datassentials, a national market tracker. It combines the opinions and behaviors of over 1,000 consumers and hundreds of restaurant, retail, and onsite operators.

Salmon remains Americans' most seafood popular choice by, but diners are interested in branching out to other fish and shellfish.

Seafood also is becoming increasingly popular for breakfast and brunch, thanks to popular dishes like shrimp and grits, crab Benedict and salmon frittatas.

Seafood is becoming more trendy in the growing snack market. Nearly 90 percent of consumers said they have snacked on seafood, such as popcorn shrimp, sushi or calamari. Nearly 90 percent of respondents said they eat seafood because it tastes good; 88 percent said because it is healthy.

One-third of the operators said seafood sales increased over the past year. Two out of five said positioning seafood as a healthy, better-for-you choice is the most effective way to market it.

The trend for seafood at more upscale restaurants is growing, but declining at fast food.

Frozen seafood is perceived to be a great value, more convenient and to have a longer shelf life. "However, many consumers and restaurant operators still prefer fresh seafood, which means that there are opportunities for frozen seafood suppliers to educate restaurant buyers on specifics such as how quickly the fish was frozen and the story of where it was sourced," the Keynote Report said.

More consumers want to know where their foods come from. In a big plus for wild seafood, they also are seeking non-genetically modified foods "in droves."

People are demanding natural foods with fewer additives of anything, and are reading labels like never before.

Healthy and light entrees are expected to grow at a faster rate through 2018, another opportunity for seafood.

Touting seafood sustainability is still a rarity on US menus, said Datassentials. Just over one percent use the word on menus, nearly three times higher than 5 years ago. The word 'wild' is featured on over 9 percent of US restaurant menus and 'local' at nearly 5 percent.
++++++++++++++++++++++++++++++++++++++++++++++++++++++++++++++++++++++++++++++
NOAA Providing Over $2M for Projects to Reduce Bycatch
SEAFOODNEWS.COM [The Associated Press] January 22, 2018
Federal ocean managers are making more than $2 million available to try to help fishermen catch less of the wrong fish.
"Bycatch" is a longstanding issue in commercial fisheries, and fishermen have long sought solutions to the problem of catching rare species when seeking exploitable ones. The National Oceanic and Atmospheric Administration says it is providing about $2.4 million for "projects that increase collaborative research and partnerships for innovation" in reducing bycatch.
The agency says it is prioritizing projects such as gear modifications, avoidance programs and improved fishing practices. NOAA also says it wants to learn more about possible reduction of mortality of fish that are released.
The agency is looking for pre-proposals by Jan. 31 and full proposals by March 30.
=================================================================
Conservation Groups Sue to Force Greater Protection for North Atlantic Right Whale
SEAFOODNEWS.COM [Press Herald] by Dennis Hoey - January 19,2018
The lawsuit alleges that the federal government has failed to manage the fishing industry so the whales don't get entangled in lobster trap lines and commercial fishing gear.
Three national organizations went to court Thursday in an effort to force the federal government to provide greater protections for the endangered North Atlantic right whale.
The plaintiffs allege that the federal government has failed to manage the fishing industry by not enforcing the Endangered Species Act and the Marine Mammal Protection Act. Scientists say right whales are facing extinction largely because the animals die after becoming entangled in lobster trap lines and commercial fishing gear.
The civil suit against the National Marine Fisheries Service and the U.S. Secretary of Commerce was filed Thursday in federal court in Washington, D.C., by the Center for Biological Diversity, Defenders of Wildlife, and the Humane Society of the United States.
During a meeting in Halifax, Nova Scotia, in October, scientists said the species is doomed to extinction by 2040 if humans don't make substantive changes to protect them. A total of 17 right whales were found dead last summer and fall in the waters of the Gulf of St. Lawrence and off Cape Cod.
Dave Cousens, president of the Maine Lobsterman's Association and a lobsterman who fishes out of South Thomaston, said he wasn't surprised by the lawsuit after last year's die-off.
"A lot of whales died," Cousens said. "We have done a lot (to avoid entanglements) in Maine, and I have to say I don't think Maine has been the cause of any of the deaths."

Cousens said he fully expected that conservation organizations would demand that additional steps be taken to avoid entanglements with fishing gear.
In the suit, plaintiffs sharply criticize the NMFS for supporting a 2014 biological opinion that found commercial fisheries are likely to kill or seriously injure more than three North Atlantic right whales a year, but also led the federal agency to conclude "that the fishery is not likely to jeopardize the continued existence of North Atlantic right whales."
Federal officials now have 60 days to respond to the civil suit.
"The North Atlantic right whale is one of the most endangered marine animals in the world. The population is in decline and consisted of only around 455 animals as of 2016," the lawsuit states. "Sadly, at least 17 right whales died in 2017 alone, pushing the species even closer to the brink of extinction. Scientists now predict that if current trends continue, the species could be functionally extinct by 2040."
Court records state that entanglement in commercial fishing gear is one of the most significant threats to the right whale's survival and recovery, and is the primary cause of right whale injuries and deaths in recent years. From 2010 to 2016, entanglements accounted for 85 percent of diagnosed right whale mortalities.
"Right whales could disappear forever if they keep getting tangled up and killed in fishing gear," Kristen Monsell, a senior attorney at the Center for Biological Diversity, said in a statement. "The Trump administration has a legal and moral responsibility to prevent these amazing animals from suffering more deadly, painful entanglements. Federal officials have to act now, before it's too late."
When right whales become entangled in fishing gear, the heavy fishing line – often still connected to even heavier traps – can wrap around the whale's head, mouth, flippers or tail, sometimes preventing the animal from resurfacing, resulting in drowning, the lawsuit states.
Researchers hoped for a more robust reproductive year soon after the right whale calving season began Dec. 1, but the Associated Press reported that no calves have been spotted off the coasts of Georgia and Florida, where the whales typically migrate each winter to give birth. Right whales have averaged about 17 births per year over the past three decades.
The five births recorded in 2016 were the lowest since 2000, when surveyors could only find one newborn whale.
"Scientists have warned that a continuation of the current rate of deaths will lead to the functional extinction of the species within about 20 years," Sharon Young, the Humane Society's field director for marine wildlife protection, said in a statement. "The National Marine Fisheries Service must properly examine the American lobster fishery's contribution to this horrifying death toll, and must manage the fishery to protect this critically endangered species."
================================================================================
Mahi Recap: A Lot of Uncertainty Heading into the 2017-2018 Season
SEAFOODNEWS.COM [Urner Barry] by Angel Rubio - January 22, 2018
It is that time of the year to talk about Mahi. The fishing season in South America, which starts approximately every year around October, has been characterized in 2017-2018 by its erratic behavior according to many traders and producers overseas. This is relevant since Peru and Ecuador have been historically the largest producers of mahi commodities and exporters to the U.S. market. However, since we already know that last fishing season (2016-2017) proved to be a multi-year low in terms of production—which in turn caused record high prices in the U.S. wholesale market—one would expect some sort of relief albeit uncertain, this year.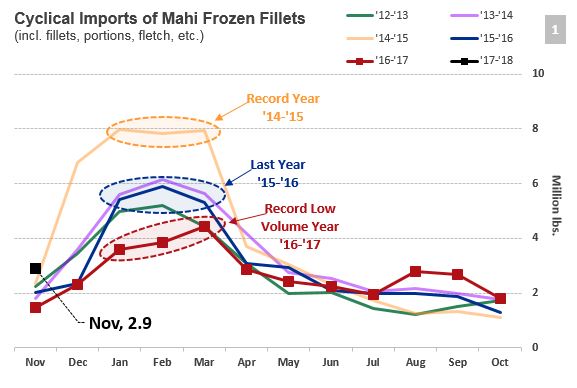 Chart 1: We assume import seasonality to kick in one month after fishing season opens in South America. Although imports peak from January to March, we assume imports from the current fishing season begin entering the U.S. in November.
But the conversation can go in many directions. First, the last time we had a comparable low season to last year's dates was the 2010-2011 season. Although the purpose is not to bring bad memories for many, the low catch that year also caused prices to spike and reach record-high levels at the time. The following season, during the 2011-2012 season, catches improved considerably. Imports from Latin America doubled while those from Asia remained flat. Imports of frozen fillets—which include portions, buffet cuts, and other product forms—reached 45.3 million pounds, a near record-high. We can draw many conclusions from what happened back then. But the large consensus was that; incentivized by record high prices caused by low landings during the previous season, many thought this was an opportunity to get into the trade while those who were already part of it, increased their buying positions. What this means is that demand from U.S. importers—meaning more volume was demanded to Peruvian and Ecuadorean packing plants—surpassed even an increased supply compared to the previous year. As a result, replacement costs increased considerably as many of these importers assumed the U.S. market could continue to absorb record-high prices from the previous year. (See Chart 2)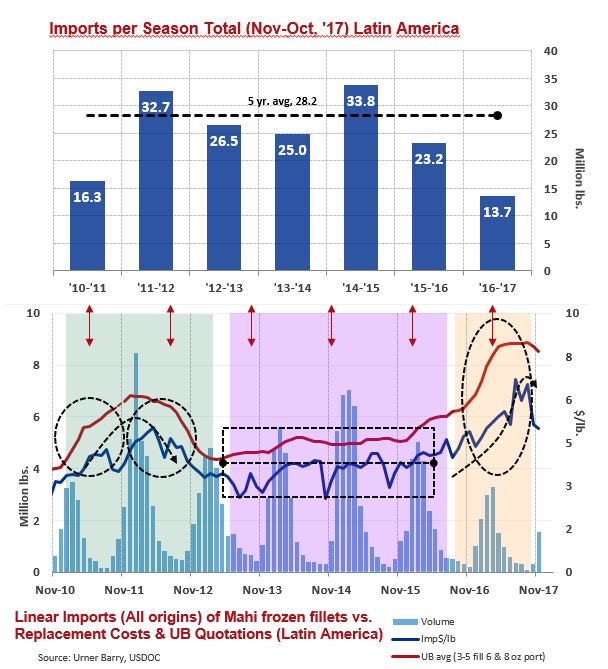 Chart 2: Top columns show imports from Latin America only. We assume the season kicks in with imports entering the U.S. on November of each year. The bottom chart shows monthly imports (blue columns, left axis) along with replacement costs (blue line, right axis) and average UB quotations (red line, right axis).
Now, if history has taught the industry a lesson—and this can be seen in many other commodity and non-commodity markets—it's that when prices rise at a rapid pace, demand remains relatively inelastic; in other words, buyers will absorb the price increase only for a certain amount of time. In this case, buyers (distributors, restaurants, retailers, traders, brokers, etc.) all absorbed record high prices offered by U.S. importers during the 2010-2011 season but adjusted their purchases the following year; in other words, demand contracted as buyers adjust to historically high prices. So, the disconnect of those importers who thought demand was going to remain constant in 2011-2012 from the 2010-2011 season learned their lesson the hard way. Replacement costs remained high while prices in the U.S. collapsed from record highs. Then the market corrected and remained quite stable for the following years until the 2015-2016 and 2016 and 2017 season. (See Chart 2)
Catches began to decrease in Peru and Ecuador in late 2015. It is important to mention that the previous season of 2014-2015, Latin America produced a near-record 33.8 million pounds causing total imports from all origins to reach an all-time high. The following season of 2015-2016, Latin America shipped 23.2 million pounds (See Chart 3). This translates to exactly a 31 percent drop in supply from the largest producing region. Here, however, we can safely assume a constant demand in the U.S. market from the previous season given how steady prices had been for the last four previous seasons. In other words, we can assume many buyers would be capable of absorbing higher prices because prices had been steady over the last 4 years amid record high imports; the combination of steady prices and record-high volumes can lead us to safely assume an expanding demand. As a result, replacement costs increased throughout the 2015-2016 season, effectively causing the U.S. wholesale market to trend higher into the 2016-2017 season.
As the 2016-2017 started, low catches in Peru and Ecuador—but mainly Peru—continued to drive replacement costs from this region higher. The U.S. market firmed even quicker as those with thinning inventories raised prices to hold on to available supplies. To make matters worse, landings proved to be much lower than expected. Total imports from Latin America only added 13.7 million pounds through October 2017! Yes, only 13.7 million pounds, down from 23.2 in 2015-2016 and 33.8 million pounds in 2014-2015 (See Chart 3). This obviously translated into record high replacement costs from this region—much higher than those recorded in 2010-2011—also causing prices in the U.S. wholesale market to reach record highs (See Chart 2). As a result, and incentivized by record-high prices, import volumes from Asia surged dramatically. Volumes into the U.S. from this region added 18.4 million pounds; the record high was 15.2 million pounds back in the 2013-2014 season. This was the first time since at least 2008 that imports from Asia surpassed those from Latin America (See Chart 3).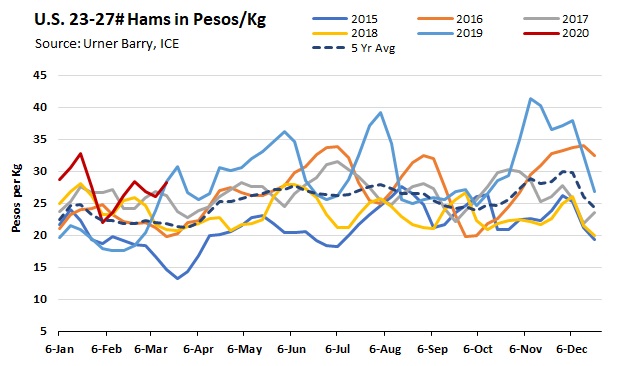 Chart 3: Seasonal Imports per region (Nov-Oct).
Now, there is quite a cloud of uncertainty going into the 2017-2018 season. With already 3 months of fishing, landings have already been reported as "improved" but coming from the lowest season on record, any extra pounds will be considered as such. Though replacement costs have adjusted lower, as so has the U.S. wholesale market, both remain hovering around historical highs. The questions that summarize all are: will the U.S. wholesale market absorb two straight seasons of record-high prices? In other words: will importers, buyers, and consumers willing to pay such high prices for another year? Or will demand contract and correct as buyers adjust their purchases? U.S. importers are in a tough situation as catches Latin America are still not great and replacement costs remain relatively high. Back then mahi priced itself out of the market. Is this situation happening all over?
Angel Rubio
Urner Barry
732-240-5330 ext. 239
arubio@urnerbarry.com