Below: The Scandinavian entry nailed the landing but might have lost points by making things look just too dang easy. 
Below: This California (American) competitor gained huge points for astounding height and distance. His unorthodox landing? Well, the Russian judge wasn't wild about it. 
Below: The Bosnian fence jumper left judges wondering if maybe they had missed something. 
Below: The Tanzanian jumpers were nicely asked to consider not coming back next year...  
LBI VICINITY HEALTH ALERT: Hate to go downer on Jan. 1 but I'm seeing a significant outbreak of colds/flu on the Island. Having done four church masses (St. Francis) in under eight days, I watched as the attendance of hardcore regulars shrunk -- and more and more folks who did make it to mass avoided shaking hands because they were under the weather. While I'm still not sure how to hide from an influx of cold/flu, I do get a sense of at least doing something by taking vitamins and minerals, mainly zinc, most easily done (for me) through the use of Airborne. I opt for gummies but these warm mixes are nice.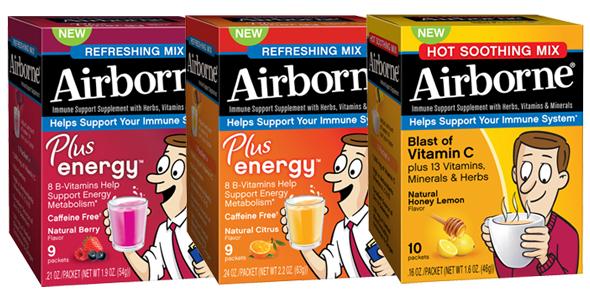 Tuesday, January 01, 2019: For us thin-blooded types, this is how to start a new year … extending into the future. Air temps are pushing into the 50s, though west winds to 30 mph and off/on sun make it feel a bit less appealing. You can't tell that by the beaches, where tons of beachgoers are mulling about, many with bounding canine family members. See some more Ship Bottom beach shots below. Hey, I have this thing about photographing people having simple walk-about fun. Ignore if you're of a winter-grump nature.
NEW DIGS IN BLSP: Work will begin as early as next week on what it best described as a man-made nature area located well within Barney's Beam, Barnegat Light. It involves clearing and sand grooming in such a way that nesting birds, mainly of a piping plover and black skimmer ilk, find it irresistibly eye-catching.
I had written in this blog how that the same area, maybe 50 years ago, had freshwater wetlands, close to where the clearing will be done. That freshwater source, seemingly no longer present, apparently dated back to the earliest days of Europeans.
When writing about spring freshets I recall thereabouts, I had mentioned a truly quasi biblical irruption of toads that took place there. I believe it was uncovered, literally, during some excavating in the area. Importantly, the post-tadpole toads had to be the result of a fairly lengthy freshwater presence, allowing for a nearly complete life cycle. Again with the freshwater.
Anyway, I finally found a photo of that toad detonation. It's just a close-up pic. Somewhere I have other shots from assorted angles, having rushed up there after hearing of the sudden herptile showing. They were either American or Fowler toads, though recalling their spring calls, once commonly heard on all of LBI, I think they were American toads. The two look-alike species are easily told apart during spring calling. Check the calls to hear the astounding difference. USE BACK ARROW TOP OF PAGE AFTER LISTENING 
Above: American toad. It's Call: https://www.state.nj.us/dep/fgw/ensp/audio/american_toad.wav
http://www.njfrogsounds.com/index.html
Below: Fowler toad. Its call (Freakout alert!) https://www.state.nj.us/dep/fgw/ensp/audio/fowlers_toad.wav
The copious toad spawn seen in the photo were but a small fraction of the total tiny-toad load. The sands were literally alive with them, over a large area; thousands. 
Where so many toads have gone in fairly short order is anybody's guess. In fact, that disappearance applies to the entire Island, which commonly had a toad presence in every shower.
Returning to the habitat work about to be done, it's unlikely freshets will enter into it, though who knows. As to plover responding to it. One of the folks who stumped for the project suggests it be called Plover Park. The state park might not be wild about that.
More on the work when it begins next week.
*****************************************
Here's a live look at the resident peregrine falcon in Holgate. https://www.youtube.com/watch?v=Aedk8N8THtc&feature=youtu.be&am...
*********************************************************
New Year's beach lookabout. 
**********************************************************
Coast Guard Faces Unique Pay Uncertainty
Copyright © 2018 The Washington Post Co.
By Dan Lamothe
December 31, 2018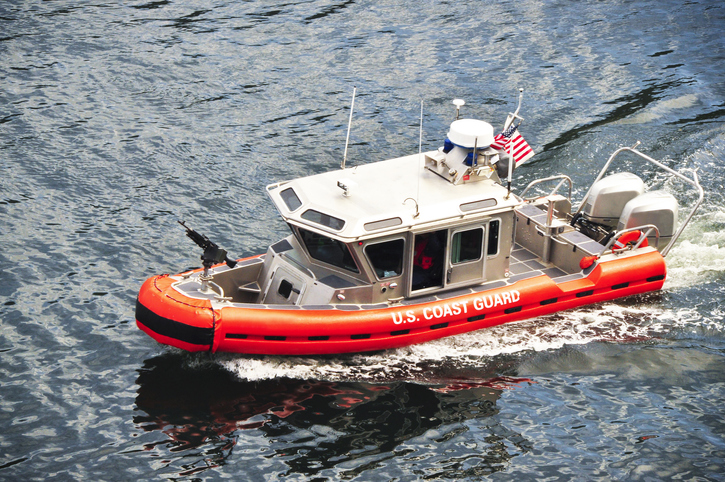 Coast Guard Petty Officer 1st Class Joseph Stoltz and his wife, Jenilee, knew that moving to Guam for his military career would be an adjustment. But after two typhoons struck the Pacific island this fall, the family now faces another worry: a federal government shutdown with no end in sight.

The shuttering of parts of the government has not affected the other military services because the Defense Department has a budget approved into next year. But the Coast Guard receives funding from the Department of Homeland Security, subjecting it to the shutdown along with the department's other agencies.

The situation came into sharp focus as Congress adjourned this week without resolution in the dispute over President Trump's proposed $5 billion border wall.

The shutdown could affect about 42,000 active-duty Coast Guardsmen and 1,300 civilians assigned to the service, said Lt. Cmdr. Scott McBride, a service spokesman. An additional 7,400 Coast Guard civilians are now on indefinite furlough.

The Coast Guard announced Friday that it will pay service members through Dec. 31, McBride said, reversing an even more serious situation. But any paycheck after that will require a new spending agreement. The last pay period for civilian employees ended Dec. 22.

Overall, about 420,000 government employees are working under the promise they will be paid retroactively, with another 350,000 on furlough at home.

The situation has grown increasingly frustrating for many Coast Guard family members, several of whom said they are angry they are being treated differently than the rest of the military. With many assignments in expensive coastal areas, service members rely not only on paychecks but also now-frozen government housing allowances that supplement income.

"The fact that I now have to worry that our bills are paid on time because Congress and everyone else waited until the last minute to do this is frustrating," said Jenilee Stoltz, who already cut back on Christmas presents this year because of expenses caused by the typhoons. "We're out of luck. We're out of options."

Coast Guardsmen shied away from interviews, in line with the military's tradition of keeping rank-and-file members away from political issues. But several military spouses, who do not face the same restrictions, said that if Trump and lawmakers cannot come to an agreement on the wall, they want a deal reached now to save service members from financial ruin. The Pay Our Coast Guard Act was introduced by Sen. John Thune (R-S.D.) to do so in 2015 but did not get traction.

Natalie Daniels, the wife of a petty officer, said that when her family was reassigned to San Diego from Maine, they were struck by how much higher the cost of living was. The family, which includes four children, rents a small three-bedroom home for $2,600 per month.

"The fact that we are sitting here at this point is absurd," said Daniels, who is finishing a bachelor's degree. "There are Coast Guard pages on Facebook where women are saying, 'I know there's not a lot out there, but if someone needs diapers, let's help them. Let's set up a spreadsheet and help each other out.' That's the sad part. The government isn't trying to help us."

The service will remain deployed during the shutdown and carry out operations that include law enforcement, search and rescue, port security and environmental response, McBride said. Other "nonessential" operations will be delayed or curtailed, including recreational boating safety checks, fisheries enforcement patrols and routine maintenance on maritime navigation aids.

The Coast Guard's situation has stirred up old feelings that the service's contributions are not as appreciated in Washington as the rest of the military's.
In some corners, it also has undermined good will that Trump established with the service by spotlighting hurricane relief, praising its "brand" and promising to fund icebreaker ships that have been requested to boost polar security. Funding for the ships is now in flux, with the Senate version of an appropriations bill including $750 million to begin construction on the first new ship. The House version does not include the money, a symptom of trying to find money for Trump's wall.

Brooke Kuczka, whose husband is a petty officer in Mobile, Ala., said she was upset to see Trump tweet Thursday without evidence that most of the people not getting paid through the shutdown are Democrats.

"A lot of people in the military are traditionally Republican, so I can't believe he said that," she said. "It's bananas that the people working down on the border right now are the ones not getting paid right now."

Ashley Totten, who lives with her petty officer husband near Houston, said she does not care whether someone is a Republican or Democrat, as long as they advocate for her family. She stays at home taking care of a son who has heart defects.

"We are already stressed out worrying about if he will need open-heart surgery or not," she said. "That deserves my attention, not trying to figure out how long we are okay without money coming in."

Several Coast Guard family members said the situation has been compounded by USAA, a financial services firm that provides banking and insurance to about 11 million people with connections to the military.

During previous government shutdowns, the company offered zero-interest payroll advance loans to service members, who were required to pay the money back when the government reopened. This time, USAA decided to instead offer loans with a minimum amount of $2,500 and an annual percentage rate of 0.01.

"We have been with USAA for 14 years now, and we actually have started the process of moving away from them," said Kristin Kuzik, whose husband is stationed on the Saginaw River in Michigan. "We were very disappointed that they did not have our backs and would not allow us to defer loans."

A USAA spokesman, Matthew Hartwig, said the company understands "the angst many Coast Guard families are feeling during this shutdown." USAA decided to "redesign" its offerings to offer affected service members 12 months to pay back the money with a loan, rather than requiring them to do so immediately.

"The product we are offering now is meant to be more flexible," Hartwig said. "It would be available to other active-duty service members in the other branches of the military if they were facing a pay disruption. There is a new reality of potentially recurring or prolonged government shutdowns."

Kuzik said she is grateful that members of her church pooled $340 for food and gasoline gift cards when they heard how the shutdown would affect their family. Not everyone is that lucky, she said.

"To me, this is a crisis right now for people," she said. "They're strapped, and we don't know when the pay is going to come."
***********************************************************
'That's Not a Fin ... That's a Calf': 1st Baby Right Whale Spotted This Year
Copyright © 2018 CBC/ Radio Canada
By Frances Willick
December 31, 2018
For the first time in more than a year, a North Atlantic right whale calf has been spotted.
The finding is significant, as there are only an estimated 411 members of the endangered species left, and until now there have been no sightings of calves in 2018.
Chad Leedy was working aboard a dredge as an endangered species monitor when he spotted an adult whale Friday near the entrance of the St. Johns River by the border of Florida and Georgia.
"A little bit later, I started noticing when the adult would kind of drop just under the surface, I kept seeing something. At first I thought it was a fin and I was like, 'That doesn't look right. That's not a fin.' The more I started looking, I was like, 'That's a calf.'
"It was really exciting," Leedy said.
Chris Slay, who runs Coastwise Consulting, the company doing the monitoring on the vessel, said the sighting is wonderful news.
"I don't want to overstate it or be overly sentimental, but I think it made a lot of people feel good yesterday and gave us all a little bit of hope after such dismal news over the past couple of years," he said.
Declining Numbers
The dismal news is that the number of North Atlantic right whale calves has dropped in recent years, and several adults were found dead in 2017.
Only five calves were observed in 2017 and at least two, possibly three, of those animals have died, said Tony LaCasse, spokesperson for the New England Aquarium in Boston.
Even the birth of five whales that year was considered a notable drop compared with previous years, when the number of new calves spotted annually was in the high teens or low 20s.
"As anybody can see who can do the arithmetic, that is not a formula for a species to survive," LaCasse said.
Calving season usually starts in December and lasts until March, with the bulk of the births happening in January and February.
North Atlantic right whales use the warm waters off Florida and Georgia as a nursery for their young so the calves don't have to burn unnecessary energy trying to stay warm in cold waters. Traditionally, the whales then move up the East Coast to their "summer nursery" in the Bay of Fundy, LaCasse said.
Change in Migration Pattern
But due to a lack of sufficient plankton in the Bay of Fundy, in recent years the whales have moved to other areas, including the Gulf of St. Lawrence.
LaCasse said that unexpected migration led to the "calamity" of many whales becoming entangled in fishing gear or being killed by vessel strikes.
Canada implemented new measures to try to protect right whales after 12 were reported dead in Canadian waters in 2017, along with another five in U.S. waters.
In addition to stressors such as vessel strikes, rope entanglements and food disruption due to climate change, LaCasse said North Atlantic right whales will soon face another significant hurdle to their survival. The U.S. government has approved permitting for seismic blasting along the southeast coast for offshore oil and gas exploration.
"This level of noise that's in the ocean with this would be the equivalent of somebody being at the edge of a tarmac in Halifax as the jets are taking off and being there for weeks at a time," LaCasse said.
While the birth of the calf is an encouraging sign, LaCasse said, "we're a long way from declaring victory."
"We're excited.… It's an optimistic sign. It's something we can be hopeful for."