A weird bayside lookabout I had ...
https://www.youtube.com/watch?v=ZjCbfyPQ6pg
Tuesday, February 27, 2018: We're out of the cold and into the muck. For the next 10 days, it'll be a weather yo-yo out there, the hackneyed forecast "If you don't like the weather … wait 10 minutes." Also, the winds will be switching and swinging from every known angle and quadrant, possibly for two weeks or longer. While this sky instability is often part of the swing into spring, it's going to be a bit more radical than usual. Rains, while showery, could also be dumpers, loosing moisture by the inch-load. Despite some forecasts calling for a nor'easter, I don't see it.
PERCH SPEAK: I really don't deal much with white perch, though I do fish them -- to nab a quite-tasty meal, similar in taste to that offered by its close relative, the striped bass. I might give perch the edge, especially when fried in olive oil. As you likely know, both white perch and stripers belong to the same Morone genus.
White perching is the only time of year I get to use hand-carved bobbers made by now-gone carvers.
The problem with my reporting on white perch has to do with the sanctity of the very few fishing holes in our area, which are almost always size-restricted. I even catch unholy hell for mentioning the bridges they're caught from down Mullica way, even though there's usually tons of room on those over-river spans.
I will note that there has been a decent bridge bite going, now and again … but almost exclusively at night, per some folks I talked to at The Banks and Port Republic.
As to very limited local white perch hot spots, some related to Mill Creek, it's still early for those sites to heavily turn on. Again, even when they do, it's up to you to track down the exact shrimp-drop locales.
============================================================================================
I don't know about you but I'd gladly walk a prehistoric mile to pet the local mammophant?
Don't go running for your Peterson Field Guide to Phants, hoping to then pretend you already knew all about mammophants. You didn't, since they don't exist – though, as we speak, they're looking really good on paper. Just ask a Harvard research team consisting of DNA splicers. They hope to soon have their ultra-flashback ways by creating a unique phant-om embryo by intermingling the genes from a long-gone woolly mammoth and a quite-available Asian elephant.
It was "John Harvards" – the school's freaky nickname and mascot -- who came up with the mammophant tag. I would have preferred Frankenphantamammo -- after all, when they've stitched together assorted DNA strands, the result will be eerily elephantish in shape but covered in thick fur, sport unelephantishly little ears, harbor a thick layer of fat right under the skin, be able to handle the low temperatures at the Barrow Zoo in Alaska (should one get built there) and will make a sound like … ah, there's the suspenseful unknown. What might the call of the Frankenphantamammo sound like? It would be cool if it throws its huge head back, raises its firehose snout and opens a massive mouth … and out comes the sound of, like, a canary. "I wasn't expecting that, Lou."
The cool part of this Harvard woolly mammoth remake is we won't have to wait until the next Ice Age to see one, maybe.
"Our aim is to produce a hybrid elephant-mammoth embryo," said Harvard Prof George Church at the recent American Association for the Advancement of Science (AAAS) annual meeting in Boston. He then perked ears by adding, "We're not there yet, but it could happen in a couple of years."
The Harvard team's long-term plan is to deextinct the fabled mammoth. However, it's far too futuristic to think in terms of test-tube mammoths being developed using just the highly-viable DNA collected from the thawed remains of fast-frozen woolly mammoth. On the other deextinction hand, slowly converting an everyday elephant into a woolly mammoth facsimile is a step in the right resurrection direction. By the time an embryo is developed solely from mammoth DNA, a mamma mammophant should be in place to serve as a perfect surrogate.
By the by, woolly mammoths were only slightly larger than modern African elephants, the largest modern member of the Elephantidae family. The woolly had larger tusks. As to why Harvard isn't using the largest known earthly elephant, DNA indicates the smaller Asian elephant is more closely related to mammoths, though I'll bet the baby that African brand elephants could get called into deextinction service.
I'm on this amazing story like ugly on an elephant.
POST-IT NOTE: It's at deextinction times like this I proudly note that I dug/own amber that holds bloated biting midges from the Cretaceous Period, circa 93 million years ago. Easily seen within the abdomen of the midges is blood, likely sucked from dinosaurs. I can absolutely assure that, one day, just that microscopic bugful of blood can be used to deextinct what I'm hoping will be an inconceivably cool Dryptosaurus, a T-rex relative. Of course, I'll gladly settle for my amberized midges producing the New Jersey state fossil/dinosaur, the hadrosaur. Unfortunately, those deextinctions will take more than a "couple years," even for Harvard.
Dryptosaurus: A hairy, bad-ass of a dinosaur. It is written: A genus of primitive tyrannosauroid that lived approximately 67 million years ago during the latter part of the Cretaceous period in what is now New Jersey.\ufffcDryptosaurus was a large, bipedal, ground-dwelling carnivore, that could grow up to 7.5 m (24.6 ft) long. Although largely unknown now outside of academic circles, a famous painting of the genus by Charles R. Knight made it one of the more widely known dinosaurs of its time, in spite of its poor fossil record. First described by Edward Drinker Cope in 1866 and later renamed by Othniel C. Marsh in 1877, Dryptosaurus is among the first theropod dinosaurs known to science.
The good old vegan hadrosaur. The only signs of its Cretaceous existence came via some of its bones being dug in Haddonfield, NJ. It is the first dinosaur excavated in the US. It is written: The village of Haddonfield, New Jersey contains the site of "Ground Zero" for dinosaur paleontology in the Americas. It is here that the first nearly complete skeleton of a dinosaur was unearthed. Hadrosaurus foulkii was a late Cretaceous duck-billed dinosaur.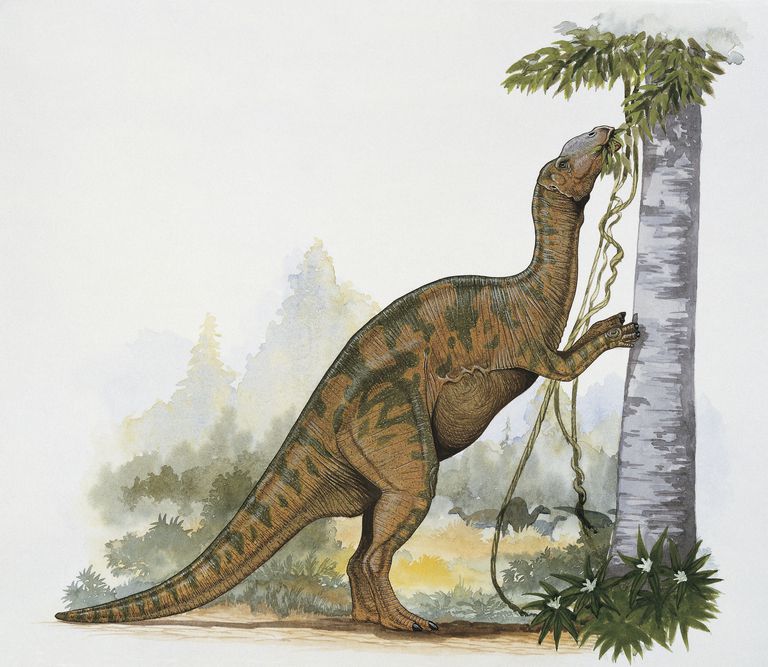 +++++++++++++++++++++++++++++++++++++++++++++++++++++++++++++++++++++++++++++++++++++++++++
==============================================================================================
=======================================================================================
Mid-Atlantic Fishery Management Council
March 2, 2018
Mid-Atlantic Council to Offer Webinar on Electronic Vessel Trip Reporting for For-Hire Vessel Operators
Friday, March 2, 2018
10:00 a.m. – 12:30 p.m.
Webinar URL: http://mafmc.adobeconnect.com/evtr2018/
Telephone instructions are provided upon connecting,
or you can call direct: 800-832-0736, Rm: *7833942#.
The Mid-Atlantic Fishery Management Council will hold a public webinar on Friday, March 2, 2018, from 10:00 a.m. to 12:30 p.m., to help for-hire vessel operators prepare for upcoming electronic reporting requirements. This webinar will be recorded and made available on the Council's website for later viewing for those who cannot attend.
Beginning March 12, 2018, all vessels with Federal charter or party permits for species managed by the Mid-Atlantic Council will be required to submit electronic vessel trip reports (eVTRs) while on trips carrying passengers for hire. eVTRs must be submitted through a NOAA-approved software application within 48 hours following the completion of a fishing trip. This action only changes the required method of transmitting VTRs and the submission date; the required data elements and all other existing reporting requirements will not change. This regulation impacts any for-hire vessel holding Federal charter or party permits for Council-managed species, regardless of home port or fishing location. For more information about for-hire electronic reporting requirements, visit the For-Hire eVTR page or review the For-Hire eVTR Q&A summary.
This webinar will provide participants with information on the new requirements and training on select systems in preparation for this action. While all options for electronic reporting will be briefly discussed, the webinar will focus primarily on training for the SAFIS eTrips/mobile system developed by the Atlantic Coastal Cooperative Statistics Program (ACCSP). Instruction will be led by Rick Bellavance, Owner/Operator of Priority Fishing Charters in Point Judith, Rhode Island, and ACCSP staff.
Registration: Pre-registration is encouraged at www.mafmc.org/for-hire-evtr/. Pre-registration will allow us to assist you with setting up accounts and systems needed to comply with this requirement.
To join the webinar, go to http://mafmc.adobeconnect.com/evtr2018/, select "Enter as Guest," and type your name in the box. Telephone instructions are provided upon connecting, or you can call direct: 800-832-0736, Rm: *7833942#.
Questions? Contact workshop coordinator Andrew Loftus, aloftus@andrewloftus.com, (410) 295-5997.
========================================================================================
GOVERNOR MURPHY NOTIFIES RGGI GOVERNORS OF NEW JERSEY'S COMMITMENT TO REJOINING CLIMATE-CHANGE COMPACT
(18/P16) TRENTON - Following up on his pledge to advance New Jersey as a national leader in addressing global warming, Governor Phil Murphy has formally notified governors of states that belong to the Regional Greenhouse Gas Initiative of his administration's commitment to rejoining the regional climate-change compact.
"As a founding member of RGGI, New Jersey is eager to rejoin your state as a partner in reducing greenhouse gas emissions, improving the health of residents, and growing the economy in our region," Governor Murphy wrote in a letter sent last week to the governors of nine RGGI states in the Mid-Atlantic and New England regions.
The 2005 memorandum of understanding that established RGGI requires member states to agree to the admission of another state as a member. The Governor notes that he has instructed the Department of Environmental Protection and Board of Public Utilities to open discussions with the member states as soon as practical.
"As a recognized national leader on environmental protection and as a coastal state, it is imperative that New Jersey resume its rightful place as a leader in combating climate change and sea-level rise," said DEP Acting Commissioner Catherine R. McCabe. "At the DEP, we are moving forward aggressively with the necessary steps to rejoin RGGI as soon as possible. This process will fully engage all stakeholders and the public, and will be conducted with ample outreach and public education."
"BPU is happy to be a part of the process of rejoining RGGI and ensuring cleaner air in New Jersey and throughout the region," added BPU President Joseph L. Fiordaliso.
The letter follows the Governor's Jan. 29 executive order that directs the DEP and BPU to take all necessary regulatory and administrative steps to expeditiously rejoin RGGI, reversing New Jersey's withdrawal in 2012.
The Murphy Administration has set a goal of 100 percent clean energy for New Jersey by 2050, shifting from reliance on fossil fuels and other production methods that contribute to climate change toward renewable energy that will strengthen New Jersey's economy.
RGGI is the nation's first multi-state, market-based cap-and-trade program designed to reduce emissions of carbon dioxide from power plants. Participants allocate, award and transfer carbon allowances through an auction process as an annual carbon-dioxide cap declines. This encourages more market efficiencies, development of renewable energy, and technological improvements for power plants.
Proceeds from the auctions are disbursed to states for a variety of programs including energy efficiency assistance for consumers, renewable energy, greenhouse gas abatement and electricity bill assistance. As directed in the Governor's executive order, allocation of auction proceeds will include an emphasis on projects that serve communities that are disproportionality impacted by the effects of environmental degradation and climate change.
In addition to beginning the negotiations for New Jersey's re-entry into RGGI, the DEP has assembled a team to develop the regulations needed to move the state back into RGGI. The DEP will also schedule a public information meeting in the near future to gather input on state funding priorities for proceeds generated by RGGI auctions.
RGGI is currently comprised of Delaware, Connecticut, Maine, Massachusetts, Maryland, New Hampshire, New York, Rhode Island and Vermont.
======================================================================================