Below: Nobody would believe Joe (in the jungle hat) when he tried to explain what he just saw off the stern ...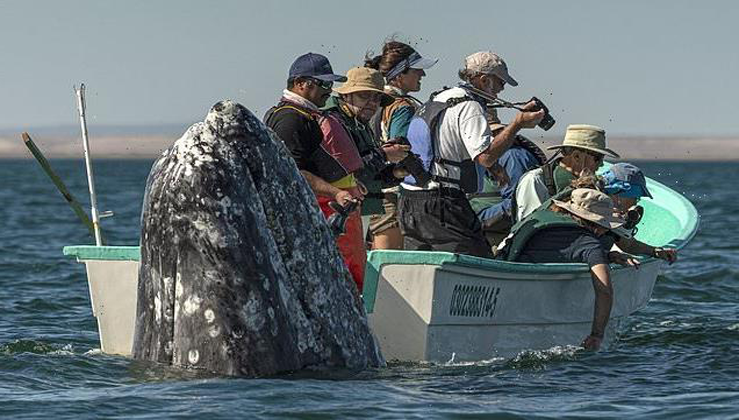 (((((((((((((((((((((((((((((((((((((((((((((((((((((((((((((()))))...
Tuesday, August 24, 2021: H. Henri was a breeze. In fact, we barely got so much as a passing breeze from the man, which was odd as all get-out. A couple forecasts suggested winds to near 50 mph.
Forecasters got the rain amounts right, though they had forecasted rains somewhat below the seven inches at a couple LBI locales.
The wave output from Henri was sub-par for a storm of decent ocean coverage. The upside is how friendly the ocean remained for surfcasting and boat fishing.
HARD BAY RAINS: Below, in the "Rundown" I talk about the beating the bay took as tons and tons of road wash-off inundated Barnegat Bay.
Fluke and weakfish are among sensitive species that hate when runoff ruins the bay's ambient chemistry.
I'm wondering if the influx of chillier rainwater might have sparked mustering mullet into beginning an ocean migratory run early than usual. Of course, any mullet schools departing through Barnegat Inlet will only get as far as Little Egg Inlet before turning back into the bay to regroup, possibly for weeks on end.
As to the Island flooding, it was significant … though oft seen. What has become highly troubling for Ship Bottom PD – and those departing the Island during storm times – is how quickly deep-water ponding occurs on the left lane at the Circle, forcing motorists to dangerously jockey into the right lane, which is also no bargain when it comes to wetness.
As to why that left lane goes under so easily – when it hadn't before -- surely reflects something I've often mused over: the sinking Island scenario, caused by sands being compressed downward by traffic and buildout. The townhouse development built adjacent to the now flood-prone turning point onto the outgoing Causeway very likely lowered the adjacent roadway. It's simple sand physics.
This brings up the final phase of the Causeway Project, namely, the realignment of lanes on the Boulevard, Central Avenue and Barnegat Avenue. See a story by Gina Scala in this week's SandPaper.
With the Boulevard and Central soon hosting two-way traffic, there might be some slight gains for local traffic trying to bypass flood zones (using the southbound Boulevard).
Remaining a driving nightmare is the worsening ponding – more like an instant lake formation -- on 9th Street northwest of Wawa. Might that sinky section also be deepening from the heavy nearby buildout? Whatever, things will be increasingly exciting when trying to come onto the Island during flood events, since turnoffs like Central and Barnegat avenues go under first and foremost. OK, so maybe nobody should be coming on during flooding, though emergency vehicles must also contend with the Wawa Lake.
Returning to the scary prospect of the Island's only exit – outgoing 8th Street – getting flooded to the point of no exit conditions, the road area near the first bridge (Hochstrasser Bridge, aka the East Throughfare Bridge) will eventually have a huge sump pump. Work has already begun just north of the Ship Bottom boat ramp lot. Will it save the flooded day? Maybe in small flood times, but it will ponder suicide during major water events.
The reality is all too real, when flood waters hit the fan here, t'aint no pumps or detours for those of us inclined to stay put through wicked weather events.
HOLGATE HAPPENINGS: I'm semi-dreading the reopening of the Holgate beachfront (adjacent to the Refuge) to buggying.
For oh so long, there was a brotherhood of buggyists using that stretch. We knew one and all – or, at least, one and most. Then, literally in one summer (last), an influx of newbies to driving the beachline not only overran the beach (going bonkers on weekends) but far too many of them threw caution -- and regulations -- to the wind, going as far as Baja-ing over the dunes at the far south end or cutting across the Refuge to drive bayside muds.
This is in no way a condemnation of every new buggyist, many of whom play by the rules, actually driving the beach to fish. Welcome to those upstanding arrivers. It is the insurgency of slack-offs that must be headed off at the pass, as in the entry point at the parking lot.

In the past, most Holgate regulars moaned about buggies without permits. However, any intervention was usually based on how said interlopers were behaving. I'm not sure we have that luxury any longer. Last year I began noticing that permit-less drivers who acted in good form heading down to The Rip quickly became cocky – and off they'd go, acting like knuckleheads -- many feeling they won't be coming that way again, so let 'er rip. Permits, at least to a small degree, discourages some devil-may-care behavior.
Then there are the shady permit holders who were among the most frequent f***-ups last fall. Knowing that lacking a permit made them too easy a target, they went the proper paperwork route. For them, the sticker in the window was merely a foot in the door, a seeming cart blanche to drive like maniacs.
It's the flagrant offenders who must be reigned in via calls to the LBT PD, which has implored me to contact them when mis-driving deeds are in play.
I also have a commitment to the Forsythe Refuge to watch over its sworn territories, mainly marked by vegetation -- and "Keep Off" signage. I have essentially volunteered to help maintain the high standards of cooperation we, as mobile anglers, fought long and hard to achieve.
Finally, the dog trespass thing also went gonzo last fall, with Fidos running the Refuge like never before. Being an avowed dog person, I do little more than beg violators to use the Island's other 18 miles of beach for pet walking. However, a line in the sand/mud must be drawn bayside, where I found no fewer than five different sets of pet paws left by regular abusers of those bird-rich areas. The tracks indicated the dogs were running freely. This year, trail cams will come into play.
By the by, I know beyond any doubt the difference between domestic dogs tracks and those left by coyotes.  
(((((((((((((((((((((((((((((((((((((((((((((((((((((((((((((((((((((((())))))))))))))))))))))))))))))))))))))))))))))))))))))))
RUNDOWN: Hurricane Henri presented as a watery mess -- with nary a gust worth noting. In fact, the juicy storm barely jostled our beachline, meaning minimal erosion. That worked well for surfcasters and boat anglers alike, who were fishing throughout much of the storm's passing.
Not faring nearly as well was the Barnegat Bay Watershed, which took a nasty runoff beating. Anywhere from five to seven inches of downpour rain went bay bound, bringing along many weeks of accumulated road crud not to mention people matter related to the height of summer vacation times.
Making bay matters worse was a lack of a storm-related washout action. Hurricane hits and near misses usually offer a bay purging action caused by riled seas rushing in one inlet (Barnegat) and out the other (Little Egg). Not this time. Not only did the bay fill to the max with uglyish runoff, but we're seeing a stint of sweating hot heat, a sun beatdown. This has the potential to foster unwanted algal growths or even jellyfish  blooms. Here's hoping the bay can handle the challenge.
As to angling, fluking remains fair to good, though areas of the ocean that had seen mighty fine drifts have gone kinda quiet. It's possible that nearshore fluke are edging in closer to shore and inlets, as baitfish, like mullet and peanut bunker, muster for a mass migratory pullout beginning in a few weeks. Open
season for fluke runs until Sept. 19. That date will likely apply even if we go (far) over allotted poundage before then. Overages of the allowable poundages have traditionally been assessed and applied to regulation in the following year.
I had mentioned sheepsheads last week and got a couple emails from folks who ran out and nabbed some in (I believe) Barnegat Inlet. "I didn't really think I'd get one but ended up with three … using sand fleas (crabs)," wrote Al S., who cooked the fish whole and now considers them one the best eating fish ever. Can't argue with that.
Per last week, Spanish mackerel are still in the shoreline mix, even showing inside the bay. One taken by Joe H. sure looked way up there in poundage. This is one of the few fishes I have taken in jumbo size, having held the state record for one I caught in the surf in Holgate. It was so-so eating at best, while smaller ones I've cooked up have been scrumptious.
A reminder that black seabass shuts down next Tuesday (Aug 31) until Oct. 31. Somebody please remind south jetty fishermen.
Bluefishing remains impressive when considering the recent takes of one-pound cocktail models.
With the Holgate south end beachfront opening soon, circa Sept. 1, it would be nice to see those eater blues making themselves readily available thereabouts. My drying equipment has been lonely too long, having had very little bluefish input for a couple falls now.
As I see it (my photo looks):
Getting a kick out of it ...  
Bayside dreads ... 
Dog-day afternoon ...
Down by the lake ... 
Steve Dodson newsy pass along -- from back-when ...
August 7, 1947 – BARNEGAT INLET YIELDS 43 STRIPERS IN 3 HOURS
While fishing in Barnegat Inlet last Monday night between 8 and 11 p. m. the Upperman Brothers of Atlantic City caught 43 Striped Bass.
Using a surf rod and reel and a nine thread nylon line with an 18-inch wire leader, to which was attached one of the Upperman's lures with a piece of pork rind "to study it up," the brothers fished from a boat very near the long jetty that juts into the sea from the northern end of Long Beach Island.
The largest fish caught was 27 pounds while the smallest was eight. In making the catch the brothers broke a previous record when they brought in 41 fish from the same waters.
Grocers Again Struggle to Stock Shelves
Copyright 2021 Dow Jones & Company, Inc.
By Jaewon Kang
August 23, 2021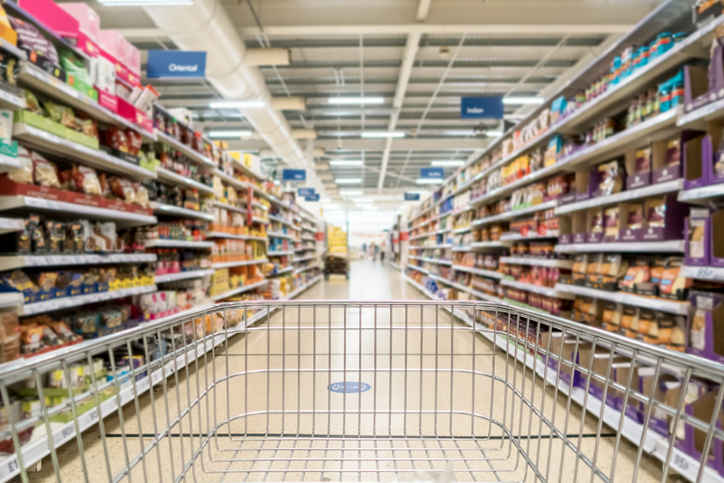 Grocery-store chains are still battling supply challenges that some executives said are as bad as what they saw in spring 2020, when hoarding left holes in stocks of some staples.
Industry executives say new problems are arising weekly, driven by shortages of labor and raw materials. Groceries including frozen waffles and beverages remain scarce as some food companies anticipate disruptions lasting into 2022. A wider range of products is running short and logistical challenges are compounding for many retailers.
Donny Rouse, chief executive of Louisiana-based Rouses Markets, said he is struggling to fill shelves as his company runs low on everything from pet food to canned goods. The chain of more than 60 supermarkets is sometimes receiving as little as 40% of what it orders, prompting Mr. Rouse and his staff to try to secure products earlier and more often. Before the pandemic, Rouses received well over 90% of its orders.
"It is difficult for customers to get everything they want to get," said Mr. Rouse.
Many grocery chains said it is hard to predict how complete or on-time their deliveries will be due to limited guidance from suppliers, and executives said there is often little recourse when trucks show up with a fraction of what was ordered. Demand is higher than expected by retailers, with monthly sales up about 14% from two years ago and 3% from a year ago, according to data from research firm IRI.
To keep stores stocked, retailers are rethinking how to procure products they sell. Some are carrying fewer flavors or sizes, selling different brands and gathering inventory whenever possible. Regional and smaller grocers are struggling more than the biggest chains, industry executives said.
Albertsons Cos. and other big grocers said they are also feeling the impact of labor and commodity challenges but that their supply picture has improved since last year. Some, including Ahold Delhaize USA, said they have greater control of their inventory because they have their own vehicles and drivers.
After stores ran short of toilet paper and canned soup in the early days of the pandemic, food manufacturers now are confronting new problems. Resin, aluminum and other raw materials used for packaging are running short, and many producers are giving priority to their most popular items, retailers said. Industry executives said manufacturers are unable to produce enough items to meet demand, with many employees staying home because of the coronavirus or because they have received rounds of stimulus checks. Advocates of the stimulus aid have said such federal coronavirus-relief efforts shield households from sudden income drops and help low earners.
Kraft Heinz Co.'s Lunchables have been tough to get, and Rouses now is making its own version with crackers, cheese, grapes and meat. Canned tomato goods have also been running low. When Rouses recently received 40% of its orders for Conagra Brands Inc.'s Hunt's products, the chain got more private-label products to fill the gap, said Jason Martinolich, Rouses' vice president of center store. It has also secured more products from other brands, but the grocer is offering less variety than it used to.
Kraft Heinz said there is a record demand for Lunchables, with sales growing in double digits for the first time in five years. The company said that it is proactively managing the supply chain and that it is getting more products to customers.
Conagra said its inventory of some Hunt's items will be low until it can package more tomatoes from this year's harvest, adding that demand for the products is unprecedented.
Mr. Rouse said he and his team are asking some manufacturers to send products directly from plants. They also check shelves of Rouses' competitors and ask manufacturers why rivals have products that his stores lack. Those efforts don't always alleviate his challenges, though.
"Every grocery store is doing the same thing," Mr. Rouse said.
Many food sellers said they expect the flow of groceries to stay spotty for the near future. Walmart Inc. and other major buyers of food have reinstated penalty fees for late and incomplete orders that they paused last spring, but that hasn't improved supply challenges.
"Every day, overall, stores are ordering 10% more than what we can get for them," said David Smith, CEO of Associated Wholesale Grocers Inc., which supplies food for Rouses and other regional and independent grocers across the country.
The biggest chains are faring better, Mr. Smith said, because they make up a greater portion of manufacturers' business and are receiving more than their proportionate share. New issues are arising every season for others, such as shortages of sports beverages in the summer or string cheese ahead of the fall, grocery executives said.
Consumers are adjusting to the new norm, retailers said. Quincy, Mass.-based Stop & Shop Supermarket LLC, owned by Ahold Delhaize, is lowering prices of substitutes for items that are running low.
Keith Milligan, controller of Piggly Wiggly stores in Alabama and Georgia, recently secured chicken from a pork supplier after receiving incomplete orders. The alternative breasts, wings and thighs were much larger than what Piggly Wiggly typically sells, but most have sold.
Amber Edwards, a mother of two who lives in Huntsville, Ala., said she has driven this summer to several supermarkets in her area for large packs of cherry Gatorade but has only found small sizes of other flavors.
"The shelves are empty, and online they are always out of stock," Ms. Edwards said, adding that she has been buying whatever she can find.
Photo Credit: estherpoon / iStock / Getty Images Plus