While down south ... red drumming takes a tool.
Can't believe they're hyping this right before Mother's Day. 
Always knew box turtles had a lot of carapace looks but this is ama...
Tuesday, April 20, 2021: Day started with a fright. I got a serious call from "the offices of the FBI in the J. Edgar Hoover Building, Washington DC" that I'm being investigated for allowing the "warranty on my family vehicle" to expire. Fortunately, if I send money to the FBI they would not only renew my warranty but would also remove me from the FBI's Most Wanted list. Whew, that was close. I couldn't get my bank card numbers fast enough to an Agent named Jabib, or some damn thing like that. My writing this blog indicates things must have gone OK -- and I no longer have to worry about the agents that were heading to my home and would readily shoot my pets. "Please to put your pet inside or become shot."
MANN WAY OVERBOARD: Do as I say … and not as I Don't do … or something like that.
As a prelude to going off the beaten path of social acceptability, I must firstly say, forthrightly and absolutely, find ye an inoculator. Become one of the be-jabbed millions, honorably intent on fostering needle-borne resistance to the pandemic of the century -- at least the century to date. Heaven forbid other viruses will drift in, intent on challenging for the top tier of 21st Century diseasedness.
Below: Proper placement of shot. 
S'il vous plaît, and even if you don't, I feel compelled to admit my ongoing temptation to volunteer for a scientifically essential COVID control group. I'll explain.
This entire worldly vaccination effort requires a concurrent co-study of the lives and times of those folks forgoing protective syringing. An unjabbed sector of society represents a control group, a bit like the placebo recipients in a research group.  
Assigning a spattering of society to follow an au naturale path could offer doctors truer reads on herd immunity above and beyond the poke route.  
There's always the utterly absurdist angle on mass vaccinating -- an oddly enticing angle often frequented by spooky science fiction writers. With fictionalism knowing no bounds, picture someone of a Stephen King proclivity penning a book called "The Vaccine," a story centered on a fully imaginary world where nearly everyone rushes to get a vaccine only to later find all their offspring are sterile, leaving a tiny unvaxed tribe in Brazil to essentially keep mankind alive and kicking.
How bizarre, how bizarre.
Less bizarre: Get your frickin' shot! Face it, science fiction writers are most often not right – in many ways.
WHERE ALL DISEASES LIVE: Shifting gears a bit, there are places where living microbes of virtually every known disease are stored. The scientific thinking: Keeping these microbes alive and kicking might offer future insights into, most often, the genetics of former deadly micro-organisms. 
Below: "CDC Requesting Over $400 Million To Replace World's Deadliest Pathogen Lab" Forbes."
In an article titled "Why are highly contagious diseases kept in labs?" Debra Ronca writes, "The Centers for Disease Control and Prevention stores samples of viruses and diseases to keep us safe. That might sound counterintuitive, but the only way to learn about disease and control outbreaks is to know your enemy."
So, the CDC keeps pathogens capable of killing every one of us. Word has it that even viable samples of ancient diseases like "the black plague" have arrived there, gleaned from corpses in Europe. Welcome to Atlanta.  
Questions logically arise over how well guarded the CDC's pathogen sample room might be. I can't shake the image of Homer Simpson in a saggy guard suit dozing off on a chair at a doorway titled "All Things Great and Deadly."
Check this out: Living samples of the smallpox virus are still being stored, though only at two locations, inauspiciously it's housed at a laboratory in Russia's State Research Center of Virology, located in the city of Koltsovo in Siberia. The other is being kept at the prementioned U.S. Centers for Disease Control and Prevention in Atlanta. Great. We go from the threat of nuclear bombs to the threat of "dirty bombs" of biblical destructiveness. As the saying goes, "Just shoot me now."
Reality check: Headline in Moscow Times (2019) "Explosion Hits Russian Lab That Houses Smallpox, Ebola Viruses." (https://www.themoscowtimes.com/2019/09/17/explosion-hits-russian-la...)
HYPING THE SKILL: The NJ Division of Fish and Wildlife's 2021 Skillful Angler Program Skillful Angler leader board is bare, nary a single entry within the list of 20-some marine species. That means It's a perfect time to get fine catches made by kids in the running for top honors. In fact, all that needs to be done is enter their showy hookups so they can see their names in leader lights. Once aglow, screen print the page and grab a fun reminder of their run for the top seat come end of 2021.
Here's the webpage for entries: njfishandwildlife.com/skflang.htm .
"For 37 years the Division of Fish and Wildlife has been recognizing the talents of New Jersey anglers who catch fish of 'not quite record' size, but large enough to have tested the angler's skill and be worthy of recognition."
"The program also recognizes our newest anglers with its 'First Fish' category. New anglers of any age can commemorate their first successful catch with a certificate from the Division."
COOL CONTEST: The fine folks at the Eagleswood Volunteer Fire Company down West Creek/Crick way are holding a type fishing contest that's a new one to me … and likely new to the targeted species, white perch.
FOR DETAILS: https://www.thesandpaper.net/articles/eagleswood-fire-co-sets-perch...
White perch, which generally run twixt one and two pounds, are the kissing cousins to sometimes massive striped. But, they have stripers soundly beaten when it comes to flavor, though arriving in far smaller servings.
The NJ Fish and Wildlife Service acknowledges this tastiness, writing on its website, "Without a doubt, white perch are one of the finest eating fishes found in New Jersey's waters. The fillets when cooked are succulent, sweet and firm in texture."
It's the perfect time of the year for a unique angling competition like this, seeing white perch are at the height of availability, being on the spawn.  
As to the whereabouts of spring white perch, I'm betting those signing up for this event already have some good leads on the scant few creeks where they can be caught to a competitive degree. Perch holes are often held as sacred. "If you start catching numerous slab white perch at a location …be tight lipped, as you have a silver mine. If you take a friend, blind fold them to and from the location," suggests Fish and Wildlife folks.
I'll venture a guess that bank fishermen have as good a shot at top perch as boaters, excepting those top-water anglers hitting Mullica River hot spots, famed for hardwater perching in winter.
Point of Division of Fish and Wildlife interest: You won't find white perch in the marine species record book, only the freshwater sector. This has to do with a goodly number of perch calling freshwater their year-round home.
State record ... 
| | | | | |
| --- | --- | --- | --- | --- |
| Perch, white | 3 | 1 | 1989 | Edward Tango |
THE SOLOMON'S!?: Here's one to throw even the Islandist of Islanders. It's the discovery of the Solomon Islands within our bay waters.
For those a bit geographically challenged, the truer Solomons comprise an archipelago adjacent to the South Pacific to the east and the Solomon Sea to the west. Pretty as a picture and then some. But time to venture to our seemingly gone Solomon Island, just yonder, across the Manahawkin Bay.
In actuality, it was called Solomon's Island and even had a nearby thoroughfare named after it.
By my GPS reckoning, Solomon's is the tiny sedge island that anchors the Big Bridge(s) to the west. It now includes the new public recreation area on its north shore.
Now, I need to historically ferret out the identity of the Solomon of which the map speaks. A sedge island resident? I doubt there was ever a house on that tiny island, per se. However, back in the way-back day, a thrown together shack carried enough clout to establish a namesake land mass, especially for passing train riders. "Ok, kids. Get ready to wave to old man Solomon as we pass by. Hopefully, he's fully dressed this time."
+++++++++++++++++++++++++++++++++++++++++++++++++
More Studies Prove Red Seaweed in Livestock Feed Cuts Methane, Startups Underway
Source: Alaska Fish Radio
By Laine Welch
April 20, 2021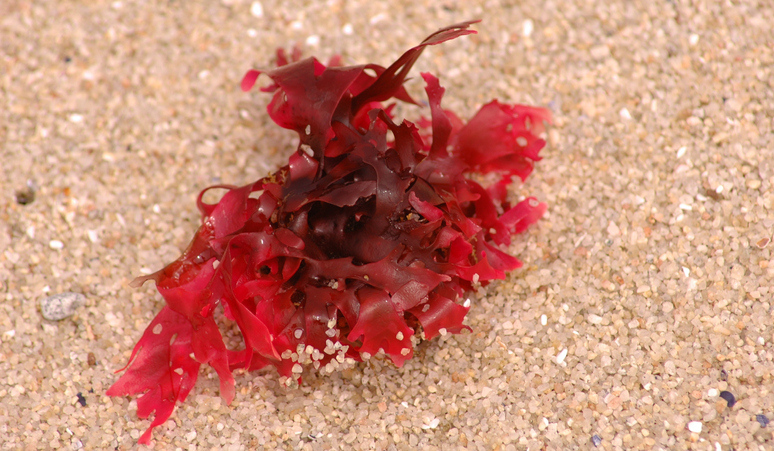 This is Alaska Fish Radio. I'm Laine Welch -More studies prove seaweed cuts methane output in livestock. More after this --
Fish Radio is brought to you by Alaska Boats and Permits in Homer. Marine broker for vessels, permits and IFQs. Online at www.alaskaboat.com
The Alaska Seafood Marketing Institute provides digital and print marketing materials to the Alaska seafood industry. Find access to thousands of stunning photos, high quality video footage, and sales tools at www.alaskaseafood.org. 
More studies prove that seaweed can help save the planet from greenhouse gases.
Fish Radio has followed studies in Australia and Canada that showed small amounts of red seaweed added to livestock feed greatly reduces methane from the gas they pass in burps and farts. Cow burps alone  account for 26 percent of the nation's total methane emissions according to the EPA, and the U.S. is only the world's fourth-largest producer of cattle, behind China, Brazil, and India.
Now, researchers at UC Davis in California have proved that seaweed puts the brakes on burps and adding it to cattle diets does not hurt their growth or change the taste of beef.
Cattle that ate just three ounces of seaweed daily over five months gained as much weight as their herd mates while burping out 82% less methane into the atmosphere.
UC Davis followed earlier studies on dairy cows where methane emissions dropped by 50%. Their daily seaweed dosage was used from the time the cows were small until they were full grown. Researchers found that the longer term use did not change the taste of the milk.
One problem:  all researchers used a red seaweed found in warmer waters throughout the Pacific called Asparagopsis toxiformis. It's one of the most popular seaweed ingredients in Hawaiian cuisine and used traditionally in poke.
But the supply from wild harvests is not enough to go around and startups are already underway to produce it.
SeafoodSource reports that Sweden's  KTH Royal Institute of Technology is partnering with Yale University to cultivate the red seaweed in land-based tanks with intentions of providing it to livestock farmers around the world.
An Australian project called Greener Grazing is the first to develop methods to produce and seed asparagosis spores for ocean cultivation. 
And last year a dried product  called FutureFeed created at James Cook University in partnership with Meat and Livestock Australia won a Food Planet Prize of $1 million. Doses of just one to two percent of the dried seaweed reduced methane emissions in cud-chewing livestock by 99 percent.
The makers claim that if just 10% of global livestock producers added 1% of Asparagopsis seaweed meal to the daily feeds of livestock, it would be similar to taking 100 million cars off the road.
Find links to this seaweed story and more at www.alaskafishradio.com and on Facebook and Twitter.
House Bill Introduced as Companion to Senate's Cormorant Relief Act to Help Catfish Farmers
April 19, 2021
U.S. House Representatives Michael Guest (MS-03) and Rick Crawford (AR-01) introduced House Resolution 2548, The Cormorant Relief Act,  last Friday as companion legislation to Senate Bill 1050, which would increase flexibility for controlling double-crested cormorants by catfish farmers and other aquaculture producers.  
"By allowing further taking of these predatory birds, producers in Mississippi, Arkansas, and other states would not be punished for efficient aquaculture production, which has been shown to attract more cormorants," Guest explained in a statement last week.
Guest quoted a study that estimated the negative economic impact of cormorant populations on the catfish industry in the Mississippi Delta Region was between $38.6  million and $98 million. 
"Catfish farmers and aquaculture producers must fight a range of threatening conditions to ensure productive harvests and profitable margins. Congress should look for ways to encourage productivity and take additional burdens off the backs of farmers. Increasing the limits on addressing predatory double-crested cormorants is just one of the many ways we must continue to support our agriculture community," Guest said.
"Our aquaculture producers have a partnership with mother nature, which often leads to many unforeseen risks like predators. Despite these challenges, they still continue to work to provide safe and nutritious food for millions of Americans. We owe it to our farmers to remove burdensome regulations that prevent them from protecting their products and their livelihood," Crawford said.
H.R. 2548 is companion legislation to the Cormorant Relief Act (S.1050), introduced earlier this Congress by Senators Hyde-Smith (R-Miss.), Tom Cotton (R-Ark.), John Boozman (R-Ark.), and Tommy Tuberville (R-Ala.).
John Kerry Backs Japan's Wastewater Release, Rules Out U.S. Intervention
Copyright © 2021 Nation Multimedia Group Public Co.
April 19, 2021
US climate envoy John Kerry reaffirmed Washington's backing for Japan's recent decision to release radioactive water from the Fukushima nuclear plant into the sea, while ruling out the possibility of stepping into the related process, amid Seoul's call for Washington's cooperation in ensuring Tokyo's transparency.
US climate envoy John Kerry reaffirmed Washington's backing for Japan's recent decision to release radioactive water from the Fukushima nuclear plant into the sea, while ruling out the possibility of stepping into the related process, amid Seoul's call for Washington's cooperation in ensuring Tokyo's transparency.
"The US is confident that the government of Japan has had full consultation with IAEA, that IAEA has set up a rigorous process," Kerry said at a media roundtable in Seoul on Sunday, referring to the International Atomic Energy Agency. "And I know that Japan has weighed all the options and the effects and they've been very transparent about the decision and the process. What is key is Japan's continued coordination with IAEA as it monitors the process."
The visiting US envoy underlined Washington's confidence that "Japan has worked very closely with IAEA, and will continue to" do so, reaffirming the US' support that Tokyo's decision was made in accordance with globally accepted nuclear safety standards.
When asked whether Washington is willing to take a certain role in regards to the issue, such as persuading Japan to release related information to the international community, Kerry said Washington is not planning anything as of now.
"We don't think it is appropriate for the US to jump in to the process that's already underway and where there are very clear rules and expectations," said Kerry.
"Will we be concerned to make sure that the procedure is followed? Sure. We take interest in that, but not anything in a formal way in process," he noted.
Kerry's remark came after his meeting with South Korean Foreign Minister Chung Eui-yong the previous day. During their talks, Chung conveyed Seoul's serious concern over Japan's decision to discharge radioactive water from the disaster-crippled Fukushima nuclear plant into the Pacific Ocean, and had asked for Washington's interest and cooperation so that Tokyo would provide information in a more transparent and speedy manner to the international society, according to the ministry.
Last week Japan decided to dump more than 1 million tons of the treated wastewater it has collected since the Fukushima Daiichi nuclear plant was damaged by an earthquake and tsunami in 2011. Since the crisis, the contaminated water has been stored in thousands of tanks inside the plant, but the storage space is expected to run out in the summer of 2022.
The discharge will start in about two years, and it will take decades to completely release it, according to Tokyo.
The decision -- which came after years of debate -- has been met with fierce backlash from neighbors including South Korea and China, as well as from environmental activists and the local fishing industry.
Japan insists the water will be treated and diluted so radioactivity can be reduced to safe levels, but Seoul has condemned Tokyo, saying the water threatens the safety of the maritime environment of neighboring countries and the decision was unilaterally made without sufficient consultation with other countries.
Seoul is considering taking legal action against Tokyo at the international court to block the disposal.
Kerry arrived in South Korea on Saturday after a four-day visit to China where he held a meeting with his Chinese counterpart, Xie Zhenhua, and they agreed to cooperate to curb climate change with seriousness and urgency. Their meeting came just days before President Joe Biden is set to host a virtual summit of world leaders to discuss climate issues on Thursday and Friday.
On whether Chinese President Xi Jinping will attend the summit, Kerry said it's up to China to make the decision.
"China has to make its own announcement about the decision of who participates and how. President Xi is invited, and we very much hope that he will take part," he said.
During the Saturday meeting between Kerry and Chung, the two agreed to work together to take a leading role for international solidarity to achieve carbon neutrality by 2050.
To this end, Seoul has set its goal to cut emissions by more than 50 percent by 2030, based on 2010 levels, and limiting the temperature rise to 1.5 degrees Celsius.
"I think Korea has set an ambitious target and Korea is trying to do a lot, it's not easy for any country," said Kerry, adding Washington will continue to work with countries to raise ambition to achieve the goal and take additional steps.
Clammers Digging Through Pandemic, but Shellfish are Fewer
Copyright © 2021 The Associated Press
By Patrick Whittle
April 19, 2021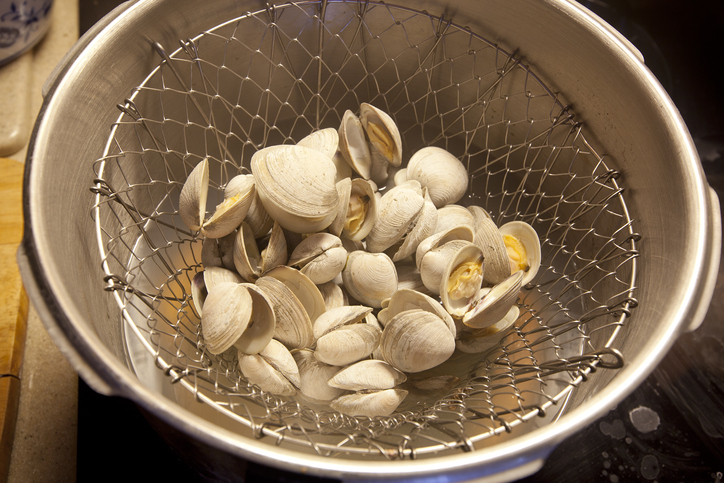 Chad Coffin has spent the coronavirus pandemic much as he has the previous several decades: on the mudflats of Maine, digging for the clams that draw tourists to seafood shacks around New England.
But he's running into a problem: few clams.
"There just isn't the clams that there used to be," Coffin said. "I don't want to be negative, I'm just trying to be realistic."
It's a familiar problem experienced by New England's clamdiggers. More New Englanders have dug in the tidal mudflats during the last year, but the clams aren't cooperating.
The coronavirus pandemic has inspired more people in the Northeastern states, particularly Maine and Massachusetts, to dig for soft-shell clams, which are also called "steamers" and have been used to make chowder and fried clams for generations. The era of social distancing during the coronavirus pandemic is conducive to the often solitary work, said Coffin, the president of the Maine Clammers Association, which represents commercial clammers.
But the U.S. haul of clams has dipped in recent years as the industry has contended with clam-eating predators and warming waters, and 2020 and early 2021 have been especially difficult, industry members said.
In Maine, the largest clam producing state, fishermen produced their lowest haul in more than 90 years at a little more than 1.3 million pounds in 2020. Nationwide totals aren't compiled yet, but Maine's haul typically accounts for more than half the U.S. total, and hauls in other clamming states such as Massachusetts, Rhode Island and New York have been trending downward in recent years.
The lack of clams has contributed to higher prices to consumers, said Coffin. It has also sparked fears that future generations of clams will be even smaller in number, he said.
"A few of the guys who are clamming are making good money now, but they're basically selling their future," Coffin said. "The resource keeps diminishing."
The clamming industry has had to contend with more marine predators of clams such as green crabs and milky ribbon worm in recent years. Scientists have said the predators have been encouraged by the warming waters of key habitats such as the Gulf of Maine, which is one of the fastest-warming bodies of water in the world.
The clam shortfall has coincided with a time of high demand for clams, and that has served to increase prices. Soft-shell clams are often selling for about $7 per pound at retail, which is about 40% more than normal and a surprisingly high number for spring, Coffin said. Demand for clams is usually highest in summer.
Soft-shell clams were the second-most valuable species, after lobsters, in Maine last year, state records show. The clams were worth about $15.7 million at the docks, a competitive total with recent years, and $2.39 per pound, which was the second-highest figure in recorded history.
The prices are rising due to factors such as interest in local food during the pandemic and a limited supply of the clams on the market, said Brian Beal, a professor of marine ecology at the University of Maine at Machias whose research focuses on shellfish. The bump in price is nice in the short term for clam harvesters, but the long-term problems are a major threat to the fishery, he said.
"It's interesting that the demand is still there for soft-shell clams, and that demand is driving that price, and that is driving people to go collect clams," Beal said. "We still have to look at the historic trends. One way of looking at it is they were the lowest in a long time."
The lack of clams has been a problem for commercial and recreational clammers alike. The predator crabs, which originated in Europe, are also a problem for hobby clammers on Cape Cod, said John Townes, president of the Barnstable Association for Recreational Shellfishing.
"They're a horribly invasive species," he said. "They're big predators."
Photo Credit: jdwfoto/iStock/Getty Images Plus
Electric Boats Get a Boost in Alaska
Source: Alaska Fish Radio
By Laine Welch
April 19, 2021
This is Alaska Fish Radio. I'm Laine Welch – Is an electric boat right for your marine business? There's an easy way to find out. More after this --
Fish Radio is brought to you by Alaska Boats and Permits in Homer. Marine broker for vessels, permits and IFQs. Online at www.alaskaboat.com
The Alaska Seafood Marketing Institute provides digital and print marketing materials to the Alaska seafood industry. Find access to thousands of stunning photos, high quality video footage, and sales tools at www.alaskaseafood.org. 
No engine noise…no fuel slicks or emissions -- would an electric boat be suitable for your business?  Newer battery banks and hybrid options make it ideal for several uses. 
"We're more focused on low speed vessels that know where they are going every day and pretty much have the same routine.  Some of the uses would be harbor port operations, work boats, tourism, recreation or rentals. And then, of course, fishing, especially mariculture. Why wouldn't you want to go harvest your product with an oil free sheen on the water? It only makes sense to have good clean water when you're pulling in your kelp, or getting your oysters or   whatever you do. And trollers plugging along at two to three knots. That's an ideal application for electric motors and batteries."
Bob Varness of Juneau runs Tongass Rain Electric Cruise LLC and has been doing gas to all-electric or hybrid boat conversions since 2014. Now he has partnered with builders and suppliers to bring more vessels to Alaskans.
"And now we're pursuing and identifying ideal areas of operation. And then introducing electric boat alternatives to  operators and administrators and providing them with information and education. And then as we move on, we'll commence with design and identify the description of operation, the budget, the performance to a supplier and the   options. And at that point, the client, whether it be a fisherman or a tour operator or harbor administrator can get a good idea if an electric vessel will work for them." 
It's newer and smaller, high energy lithium ion batteries that make it all possible. Studies show they can reduce vessel operating expenses by 75%, including up to 40% savings on fuel.
Electric boats also are 'submarine silent,' Varness says. That could remove the boat sound signatures that attract whales to longline hooks loaded with black cod.
"You know, between an electric motor and some nice black cod traps, the whales wouldn't even know you were coming."
There is one hybrid diesel electric fishing boat in Alaska – the Sunbeam owned by Fabian Grutter of Sitka. He says he can gillnet for 12 hours on one charge.
Washington State also is converting its three largest ferries to hybrid drives to reduce greenhouse gas outputs, and there are over 100 battery-operated ferries so far worldwide.
Varness and his team aim to bring the earth-friendly option to more Alaska mariners.
"I know it can be confusing and people may not know where to go. And that's our purpose - to help and facilitate with those transitions. And we're always open to answering questions and a little further into the conversation, if you want us to go ahead and work for you we can put together a nice electric vessel for you based on your description of operation and your budget and deliver it to you."
Fish Radio is also brought to you by OBI Seafoods -- an Alaska corporation proudly supporting Alaska's coastal communities and the Alaskans who depend on fishing for their livelihoods and culture.  In Kodiak, I'm Laine Welch. www.oceanbeauty.com