People say may social skills are poor. Here, look how many folks greet me. ...
Thursday, October 18, 2018: We will be seeing serious windage for days and days. And, finally, those blowout tides for keyhole clammers. The wicked westerlies are par for the fall course. While boat bassers don't love them, I'm sure sturdier vessels will head out seeking bunker balls, though using the land as wind protection to whatever degree possible. It's amazing how close to land you can be and still take soaking snot from offshore winds. Yahooists seem to love it, though I'm sure they'll be trolling mighty close in.
The mullet are gone, though there should be occasional lollygagging schools of them, mainly along the front beach – and being harassed by gamefish (hopefully). Yesterday, I threw net on likely the smallest mullet I've ever netted. Mummichogs could kick the crap out of them. These had to be from August larvae. Every single one fouled my net. Luckily, I was suspicious of the large pod and purposely just winged it with my cast or I would have been there all day de-gilling them.
There are reports of good-sized kingfish in the surf (see photos below). I also heard of two large croakers taken, toward the south end. It wasn't that many years back when the croakers were so thick they sorta over-dominated the panfish bite. There numbers reflect shrimping activities, since many millions are taken as bycatch.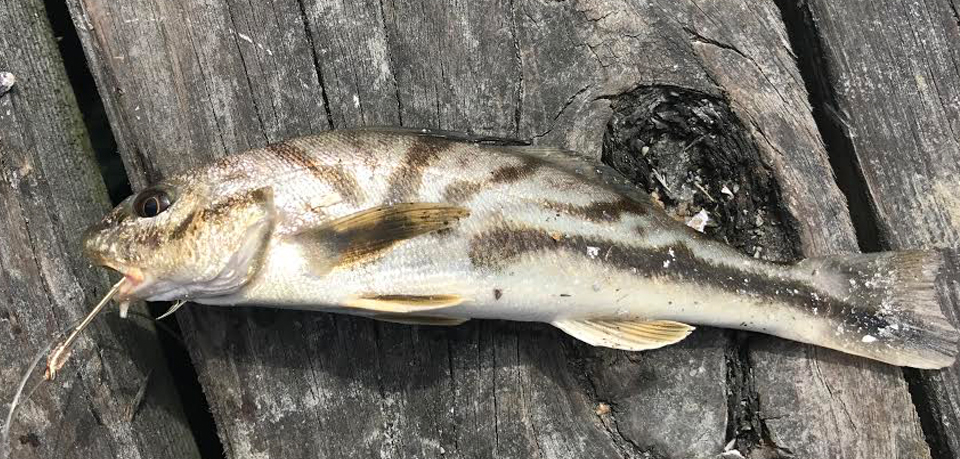 While the sanding under of groins has surely mucked up front beach surfcasting for larger gamefish, it has to be to the advantage of panfish, like kingfish, croakers, blowfish, spot and such. It's well worth second-rodding a kingfish or pompano rig with worms.
There are reports of excellent kingfish in the surf (see photos below). I also heard of two large croakers taken, toward the south end. While the sanding under of groins has surely mucked up front beach surfcasting, it has to be to the advantage of panfish, like kingfish, croakers, spot, and (tiny) pompano. Well worth trying a kingfish or pompano rig with worms.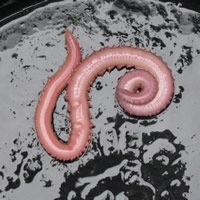 Not that it overly matters but I'm still getting reports of big fluke being by-caught, both beach and boat (Barnegat Inlet). I've taken three in my cast net, when blind throwing on nervous water. Two of them were easily keeper size. I'm not totally sure you can keep a fluke caught in a castnet even in-season.
Whales are showing, if you're into that sorta thing. Just remember if you're boating, SUP'ing, or PWC'ing, you can't approach them at all. There are some whale lovers who aren't beyond calling in on such activities. I was told – I haven't called confirmed this – that the Coast Guard can/will respond to calls of "marine mammal harassment." I heard that via an authority responding to something I wrote in August regarding dolphin being pestered by PWC'ers off Harvey Cedars.
The LBI Surf Fishing Classic sign-ups have slowed … momentarily. If you really need to wait for the fish to arrive, I sorta understand. However, you as a surfcaster have to be intrigued over the potential big-bucks value of even a minimal weigh-in, be it striper or bluefish – or red drum. Just jump aboard the event and be ready for when the fish move in, likely by this weekend with temps drops.
Along with the below warning about real bad buggying conditions overall, stay off the first berm nearest the water. I've pulled three bog-downs out of that zone this season. The problem repeatedly arises when buggyists are forced from driving near the water's edge due to rising tide … and try to power drive over that berm and onto the upper beach.
Towing company's like South Shore are getting sorely tested. Despite the handsome charge they issue for extracting vehicles hopelessly sunk in the sand, it is far from their favorite towing duty.
South Shore Towing Inc.
311 S. Main St
Cedar Run

NJ

08092
(609) 597-9964

I always shake my head when a towing company rushes to the beach to pull out a buggy trapped near the water with a rising tide but once it is freed the owner goes ballistic over the pull-out/tow fee. I've never needed professional services – but know I might any time I hit the sand -- but I'd man up and freely pay the piper after getting my ass dragged out of in trouble.
*********************************************************************
Below" Here's a look at the tag and paperwork with the striped bass bonus program.

Click on photos and enlarge for a better read.
I got another question about it. Like others questioners, a caller wondered why it's so "involved" to keep one "slot fish." All I can say is it's more of an effort to collect data than anything else. Data can do good things, if in the right hands.
There is only two weeks left to apply. By the by, after you catch and register that one 24- to 28-inch fish you qualify for another and another, allotment allowing. However, boat fishermen can swallow the entire allotment once they're on the fall fish. A case could be made to have separate allotments for both fishing methods. I don't think that currently exists, per se. Of course, the Division decides if you qualify for another bonus fish so they could take note of "boat" fish versus "bank" fish.

********************************************************
LBI Beach buggyists be advised that Beach Haven and Holgate (refuge) have stretches of mercilessly soft sand, even for the best 4WD vehicles.

Help out a fellow Holgate buggyist. Thanks to the visitor staying at nearby hotel.

++++++++++++++++++++++++++++++++++++++++++++++++++++++++++++++++++

PJ is having a blast!! 4 king fish and 2 blues so far off the beach in Holgate!! All on fishbites and fresh mullet he got at Jingles this morning!

++++++++++++++++++++++++++++++++++++++++++++++++++++++++