Joe was worried about his buggy's plight ... until he saw some interesting birdplay not that far off. 
Thursday, May 23, 2019: Mark my prophetic words: People-wise, this will be LBI's largest Memorial Day weekend of all time – beating out last year's record-breaker. Follow me here: Since Sandy, the total number of Island beds – so to speak – has gone up as much as 30 percent. Some estimate they've possibly doubled, due to the enlargement of many destroyed/damaged homes that have been lavishly rebuilt – to the delight of towns loving the enhanced ratables.  
Never has the Island been capable of supporting so many visitors. Now, add a surefire ideal weather weekend and it's "Holly Crap, look at 'em all!" time. Not that we even need sky perfection to hype at this holiday. The Memorial Day holiday is a hell-or-high-water getaway for many, especially college students and such. "We're heading to the shore this weekend … no matter what!" is a long-standing mantra.
For we of a year 'round ilk, the arriving tsunami of visitors makes it hard to keep our spirits above water, speaking of moods and invitingness. I'm way better than most since I perpetually enjoy folks have a blast of the beach. However, even I can go to the black side when it comes to negotiating traffic and finding parking – as I try to do same for volleyball on the beach. Nothing gets my aging goat more than someone telling me "You can't park there!" when I know the law to a T and "Yes, I can park here." I fume for far too long after such confrontations – and worry about retaliatory key-scratches on my truck. Then, I look at my forest-scratched Chevy and snicker, "Knock yourself out." Along those lines, I have front and back dashcams. Maybe I can get a new paint job by documenting and prosecuting damage intentionally done. Hmmm.
ANGLING OUTINGS: Onward to fishing. I'll go doubly venturesome, guess-wise, by asserting this might be the best fishing holiday weekend since who knows when. Big bass, blues, fluke, and black seabass. A quad-fecta will be all four in a single session.
Note: Jigging is hot for taking small to just-keeper bass, both boat and beach. Throw on a teaser to increase chances. Plugging not as productive.
Downside for boat fishermen will be the topwater holiday traffic, with everyone racing around, following tips on where the bite has moved. Bite zones in the ocean lead to the famed "fleets" that many a captain looks for once outside the inlet. It quickly becomes spot overload. Find your own water.
As for inlet and bay fishing, drifting for summer flounder will be rampant. The most I can suggest is "Play nice." Tight quarter boating is the number one cause of on-water conflicts. It's just not worth it; ruins the day for all involved, especially if things get carried, i.e. physical.
For the boating masses intent on working Barnegat Inlet, please (!) respect jetty fishermen by not drifting or motoring too close to their lines. By doing so you'll also avoid prop-snagged lines that can wrack the hell out of your motor.  
Surfcasters are going to have to go with the flow. Beachcombers own the beach for a big chunk of the day. It's not a great time to go after the beachside bass and blues – or the real nice fluke that are in the troughs that are well-formed just off the beach along much of the Island. Early a.m., including predawn hours, are there for the surfcast taking. Evening/sunset has not been quite as good of late, though after-dark angling with bait has offered trophy stripers.
The lengthy fishing walkways along the north side of the Causeway bridge system are not yet open despite the ribbon cutting marking the Causeway opening was yesterday. Also, the crosswalk over the bridges is not complete.
***************************
It is Memorial Day weekend 2019, and the captains of the Beach Haven Charter Fishing Association are busy welcoming visitors and fish alike to Long Beach Island.
The big news in town is the official opening of the summer flounder season on Friday, May 24. Captain Gary Dugan of the "Irish Jig" says he is switching gears from stripers and drum fish to fluke and the great wreck fishing going on for black sea bass. He is excited about what he feels will be a "great season."
Captain Alex Majewski of "Light House Sportfishing" notes the spring run of fish is at full throttle. He has been seeing stripers from schoolie size to over 30-inches in the back bay and inlet waters. Captain Alex especially likes fishing for these bass with artificials. He has heard of some good catches of big bass trolling off Island Beach State Park, but no word yet on snag and drop fishing with live bunker. He has also been involved with some big bluefish in the bay waters caught in just a few feet of water on topwater plugs.
Captain Brett Taylor of "Reel Reaction Charters" recently had angler Mike Galindo along with his son Mason and co-worker Dave Stankiewicz on a 5-hour ocean charter looking for striped bass. After hearing of slow action on the stripers, they decided to hit some of the local wrecks for black sea bass. It was a great decision as the guys caught over 100 fish comprised of 40 keepers up to 22-inches, along with some ling, mackerel, and a small bluefish. It turned out to be a great day on the water.  
Additional information on the Beach Haven Charter Fishing Association can be found at www.BHCFA.net.
FDA Launches Menu Labeling Social Media Toolkit
May 23, 2019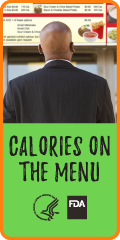 The U.S. Food and Drug Administration (FDA) has just launched a new menu labeling social media toolkit in an effort to "raise awareness of how consumers can use calorie information they may now see on menus and menu boards."
The toolkit features web badges that can be embedded on an organization's website, as well as a sample newsletter/blog, and social media messages for sharing on Facebook and Twitter. You can find the toolkit here.
FDA published the final rule for menu labeling back in December 2014, but the compliance date didn't occur until May 2018. Due to the new rule, restaurants and food retail establishments that are part of a chain of 20 or more locations are required to provide consumers with calorie and other nutritional information for standard menu items. The FDA created the rule with the goal of enabling people to make "informed and healthy dietary choices for themselves and their families when eating foods away from home."
The toolkit from the FDA is just the latest effort to make more resources available to consumers. This past March, during National Nutrition Month, the government organization launched their Calories on the Menu website to provide information to consumers about their calorie needs, how to look for calorie and nutrition information on menus, and how to make the best choice for their health.
Connors, Rumpf & Gove: Route 72 Manahawkin Bay Bridge Project i... 

   

Manahawkin: Senator Christopher J. Connors, Assemblyman Brian E. Rumpf and Assemblywoman DiAnne C. Gove today joined in a celebration of the successful completion of the reconstruction of the Old Causeway Bridge and the rehabilitation of Hilliards Thorofare Bridge – part of the Route 72 Manahawkin Bay Bridges project, by marking the historic occasion with a ribbon cutting ceremony led by NJDOT Commissioner Diane Gutierrez-Scaccetti.

District 9 lawmakers celebrate the completion of the reconstruction of the Old Causeway Bridge and the rehabilitation of Hilliards Thorofare Bridge – part of the Route 72 Manahawkin Bay Bridges project, at a ribbon cutting ceremony led by NJDOT Commissioner Gutierrez-Scaccetti. (SenateNJ.com)

Connors, Rumpf and Gove made the following remarks regarding the significant announcement:

"This project is a long time coming for many Ocean County residents and tourists, especially those living on Long Beach Island for whom the Causeway is the only means of egress and ingress to and from the mainland.

"More than a decade ago, our Delegation introduced legislation, at the request of a former NJDOT Commissioner, to appropriate $150 million to get the Route 72 Causeway Bridges Project moving. The catastrophic damage caused by Superstorm Sandy underscored, in graphic detail, how the Causeway is a critical infrastructure lifeline, especially in the event that a coastal evacuation order is issued.

"On a lighter note, the Causeway Bridge also represents the gateway to one of New Jersey's most cherished and popular vacation destinations along the Jersey Shore: Long Beach Island. The Project represents a wise investment and sound use of transportation funding – that Ocean County is more than deserving of – as the Causeway Bridge is instrumental in our efforts to grow New Jersey's economy and tourism industry.

"We'd be remiss if we did not acknowledge and commend all of the engineers and workers associated with this project. These people demonstrated incredible workmanship, professionalism, dedication, as well as a strong commitment to safety and resourcefulness.

"With any major infrastructure project, there will be contentious moments, as even with the best planning, road work and construction always create headaches for commuters, businesses, local officials, law enforcement and emergency services personnel. That being said, in our experience, the staff and contractors associated with NJDOT always took concerns seriously, were always available to answer questions, and worked diligently to avoid any disruptions or traffic delays in order to serve the public interest to the best of their ability.

"The Project is truly a remarkable engineering achievement – one that our area should be very proud of. We are grateful to all who made it possible."

Website Post:
https://www.senatenj.com/index.php/district9/connors-rumpf-gove-rou...
Could Asian Carp Help a Desperate Maine Lobster Market?
Copyright © 2019 GateHouse Media
By Phil Luciano
May 23, 2019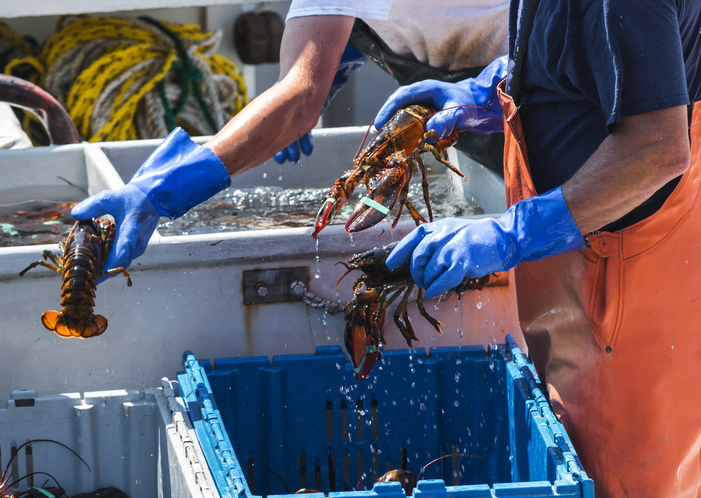 Officials in Illinois and Maine hope to soon announce a breakthrough that in both states could help solve aquatic challenges and boost economics.
The news could especially be a boon to central Illinois.
In Illinois, invasive Asian carp choke the Illinois River. In Maine, the lobster industry faces a crisis for a sudden lack of lobster bait. If all goes well, commercial fishers in Illinois soon could be harvesting and shipping tons of Asian carp to Maine.
Think about that: A disgusting, nuisance fish could ride to the rescue of an upscale, succulent seafood.
The only catch: The Maine Department of Marine Resources is testing Asian carp to make sure the species does not carry a virus potentially harmful to lobsters. Final results are expected as early as this week. But so far, all signs indicate that the virus is not present.
"I'm very hopeful," says Kevin Irons, the manager for the aquatic nuisance species program at the Illinois Department of Natural Resources. "It'd be like turning lemons into lemonade."
A Maine-triggered boost in demand could motivate Illinois River fishers, who last year harvested about 4 million tons of Asian carp.
"This could put a zero on the end," said Irons, who estimated the annual harvest — starting next month— could run anywhere from 20 million to 50 million tons.
Why the sudden excitement for Asian carp in Maine? Desperation.
Atlantic herring is the chief bait used by lobstermen. But for the second year in a row, federal regulators have dramatically reduced the amount of Atlantic herring fishermen can catch, according to the Bangor Daily News. With the number of juvenile herring low, the National Oceanic and Atmospheric Administration (part of the U.S. Department of Commerce) has slashed the 2019 herring haul from 50,000 metric tons to 21,000 metric tons.
The decision has panicked the U.S. lobster industry, which caught $600 million worth of lobster in 2017, according to National Geographic. Roughly 80 percent of those lobsters were trapped in Maine.
Lobstermen are alarmed at the impending lack of herring. Some will go out of business, while others will have to pay higher prices for herring, according to National Geographic.
"It is going to be really devastating," Patrice McCarron, executive director of the Maine Lobstermen's Association, told the New England Fisheries Management Council. "People aren't going to be able to fish. There's just not going to be enough bait."
Some lobstermen have discussed using fish and bones, or even pig hides, Irons says. Though lobsters aren't necessarily finicky eaters, scrap bait is not conducive to a dependable lobster harvest, he says.
By sense of scent, lobsters seek fish — just about any fish. So, the Maine Department of Marine Resources has joined the effort to find alternative bait. Nicholas Popoff, the agency's resource management coordinator, said bait has to remain in a trap for up to seven days, so it has be durable. And, with the looming dearth of herring, the bait has to be plentiful.
 "We're not looking at every bait in the world," Popoff says. "We're trying to find a large biomass."
Enter the Asian carp.
The species was brought from Asia to Arkansas fish farms in the '70s to be raised for sale, mostly in China. But in the early 2000s, Asian carp slipped from the Arkansas farms and wriggled up the Mississippi River and eventually up the Illinois River. In parts of the waterway, the voracious fish make up 70 percent of the biomass, cutting the food supply for native species. Furthermore, the jumpy creatures — sometimes tipping the scales at 100 pounds — can be a hazard, leaping out of the water and smacking personal-watercraft riders in the face.
Maine is mostly eyeing silver carp — the most predominant variety in the Illinois River — though bighead carp and grass carp also could be used. First, though, they have to be cleared as bait.
Maine's concern is viral hemorrhagic septicemia, a virus benign to people but harmful to aquatic life. Illinois scientists have never detected VHS among Asian carp, Popoff says. However, lab testing is being done by the U.S. Fish and Wildlife Service. A preliminary test showed no VHS in silver carp taken from the Illinois River.
But a more rigorous test is underway, with results expected by the end of the month, perhaps this week.
"We're hoping everything will work out OK," says Rachel Torbert, spokeswoman for the IDNR. "It's be a win-win for everybody."
If Maine approves Asian carp as bait, expect the commercial-fishing market to swing into action almost immediately to move Illinois fish to the East Coast. Though some lobstermen work all year, the biggest activity is in June and July, then runs through October.
In Illinois, fishers typically get 10 to 15 cents a pound for Asian carp, a low price that often makes the fish an afterthought at best. But the IDNR's Irons thinks a sudden demand for Asian carp could quickly boost the price to 25 cents or higher. Plus, thanks to a $450,000 federal grant, Asian carp fishers can contract with the state and get an extra dime per pound for fish taken in the Peoria Pool, which ranges from Peoria to Starved Rock.
Even if 50 million pounds of Asian carp were harvested from the Illinois River this year, the species would not vanish, Irons says; it has infiltrated too many tributaries and backwaters to be eliminated. However, it's hard to say how long Asian carp would remain sustainable — if that's even a desirable goal, given central Illinois' general loathing of the species.
But, beyond the Maine market, Asian carp could prove to be even more lucrative. Canada, which so far has banned Asian carp as lobster bait for the same reason as Maine, also is looking into whether to give its approval.
Says Irons, "My guess is that Canada would give the OK about a year after Maine."
Canada Partners with Global Fishing Watch to Continue Fight Against IUU Fishing
May 23, 2019
The Government of Canada is continuing to take a stand against illegal, unreported and unregulated (IUU) fishing. On Wednesday, Sean Casey, the Parliamentary Secretary to the Minister of Fisheries, Oceans and the Canadian Coast Guard, announced that the government is partnering with Global Fishing Watch (GFW).
IUU fishing costs the world economy billions of dollars every year, in addition to devastating marine environment and threatening fragile fish stocks. In an effort to protect the livelihoods of fishermen and prevent the degrading of global fish stocks, the Canadian Government is providing funding to GFW.
As part of the partnership, the Government of Canada will be contributing $1.2 million to the organization to "support the continued growth of its free, open-source mapping platform to track and analyze fishing activity around the world." The funding is "part of the $10 million commitment announced by Canada and the G7 ministerial meeting to support the development and deployment of satellite-based technologies that can remotely identify and track suspected IUU vessels."
"The Government of Canada is proudly supporting the continued success of Global Fishing Watch," said the Honourable Jonathan Wilkinson, Minister of Fisheries, Oceans and the Canadian Coast Guard. "This is an organization that has demonstrated the power of innovative technology and data as a key tool in eliminating IUU fishing. Canada's $1.2 million investment supports Global Fishing Watch in assessing the latest technologies, and to continue its work with international partners in tackling illegal fishing and its devastating impacts."
"A Big Fugazi": Why Fishermen Still Can't Get Behind Offshore Wind
Copyright © 2019 Connecticut Public
By Nadine Sebai
May 22, 2019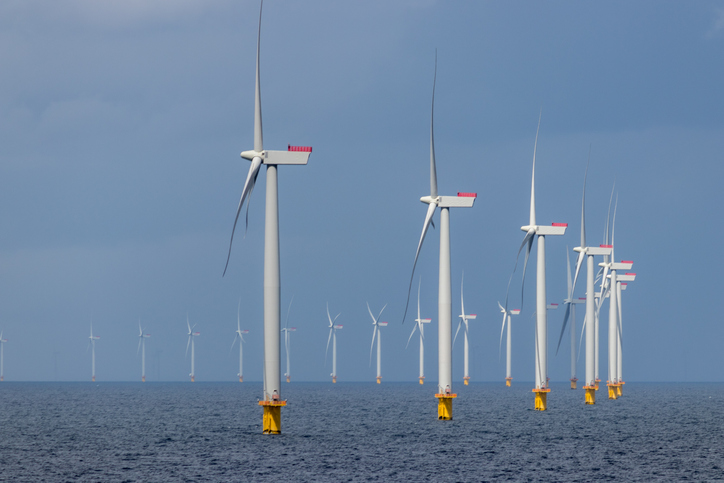 In Ken Schneider's 40-year fishing career, he's fished for pretty much everything that's out in the Mid-Atlantic.
Now, at 60 years old, Schneider spends most of his time hunting for lobster. On this day, he's making some extra cash building a boat deck at Leonard's Wharf in New Bedford before his next fishing trip. He takes his son with him sometimes.
"He don't like fishing with me probably," Schneider says. "Somebody else would be easier."
His son works as an engineer at a drafting company. But if anything ever happens to him financially Schneider says, "he's got a [fishing] license and everything and if everything else goes bad he's always got this."
Schneider's daughter owns part of the family business too. But now, Schneider says all of it is at risk. He and other fishermen in New Bedford will soon have to share the open ocean with Vineyard Wind. The company is building the the nation's first large-scale offshore wind farm…84-turbines about 14 miles off the coast of Martha's Vineyard.
There are final federal and state permits still pending approval but it's expected onshore construction will start this fall. And by next year, construction will move to the ocean as the over 600 foot turbines settle in their new home.
Old Bay Gets All The Credit. Meet J.O., The Seasoning That Crab Houses Use.
Copyright © 2019 The Baltimore Sun
By Christina Tkacik  and Christine Zhang
May 21, 2019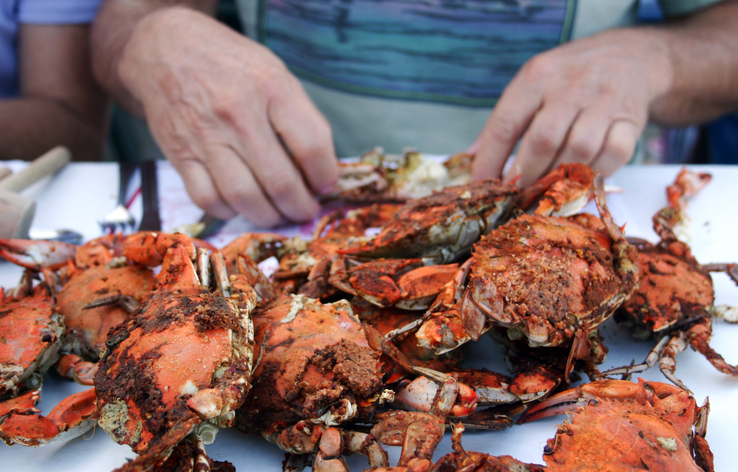 To Marylanders, Old Bay is more than a seasoning: It's a symbol of state pride. The yellow and blue tin with a red lid is tattooed on calves or placed in window sills along with a crab and decorative mallets. A T-shirt proclaims: "I put Old Bay on my Old Bay."
83% of the state's residents reported a favorable opinion of Old Bay, according to The Goucher Poll, a political survey of 808 adults.
Yet the seasoning's popularity belies a little-known truth: cooks in restaurants and crab shacks rarely use Old Bay to steam crabs.
The Baltimore Sun called dozens of crab houses in the region, and the majority — 18 out of 30 — said they steam crabs with either J.O. No. 2 seasoning or a custom blend made by the Halethorpe-based spice company. Six said they use blends from Harbor Spice, a company headquartered in Forest Hill. Just one mentioned steaming crabs with Old Bay as part of a custom mix.
Whichever seasoning they use, crab houses take pride in their blends.
"It's not J.O. like everyone else, it's Old Bay and our own special ingredient," said Tenisha Byrd, the manager at Gaffney's in Highlandtown. The family-owned crab house puts Old Bay into its seasoning because it was part of the original recipe when it opened half a century ago.
"That's what makes Gaffney's what it is," she said.
Some crab purveyors say that Old Bay on its own is too fine for steaming; the spice blend can melt off in the steaming process. J.O.'s No. 2 crab seasoning has large flakes of salt that help it to adhere to the crabs, according to chef Lupe Bueno of Nick's Fish House. Bueno and the staff at Nick's use a custom blend made by J.O. Spice Co.
Old Bay "is a horrible seasoning [for steaming crabs]," said Pete Hellmann of Pete's Crabs in Parkville. He relies on Harbor Spice to make a customized blend.
"Old Bay is made for crab cakes and for steaming shrimp, not for crabs," he said.
There's also the cost.
A two-pound bottle of the Harbor Spice Co.'s 1394, described as an all-purpose seasoning sells for $7.50; the same size bottle of J.O. is $9.25, according to the company's online store. By comparison, two pounds of Old Bay would cost around $18 at Shoppers, a regional supermarket chain.
"No one uses Old Bay anymore; it's just too expensive," said Jackie Hart of Mother Shuckers, a Martinsburg, W.Va., crab house formerly located in Anne Arundel County. When it comes time to find the seasoning for her crabs, Hart drives from West Virginia to J.O.'s Halethorpe factory, where she loads up on No. 2 seasoning and custom mallets and tumblers.
The aroma of spices emanates from the factory like a Turkish bazaar and lingers on one's clothes for the rest of the day. After years working here, employees say they can't smell it anymore, but on days when red pepper is mixed, their eyes might start watering.
Inside the gift shop at the Halethorpe factory, an engraved travel mug proclaims Baltimore's insider spice gospel: "Those who know use J.O."
"Summer is our crazy time," said Brittany Osborne, 26, who runs the company while her parents, owners Ginger and Donald Ports, are meeting with clients in Florida. The company distributes to over 900 crab and seafood houses in the region, with a total of 3.5 to 5 million pounds of crab seasoning soldannually. The factory employs about 25 to 30 workers, including college students who work over the summer.
Inside, white bags of salt the size of Jabba the Hutt line the warehouse, along with boxes of spice. Workers use a crane to load a giant bag of spice into a mixer. In the next room, Osborne's sister, Bethany Ports, hand-fills small jars of Cajun seasoning. It's a tedious process, Ports says, but "it's got to get done." Their brother Tyler Ports also works in the warehouse. "If we're short a driver one day and he needs take out one of the trucks, he can," Osborne said.
Osborne and her siblings are the fourth generation of her family to work at the factory. It was founded by Osborne's great grandfather, James Ozzle ("J.O.") Strigle, a waterman from Tangier Island, Va., in 1945.
It was around that same year that Gustav Brunn, a German Jewish Holocaust survivor who escaped a concentration camp and moved to Baltimore, decided to rename his own brand of crab seasoning. Brunn, the founder of the Baltimore Spice Co., had originally called it "India Girl," according to The Sun archives. A friend who worked in advertising suggested he name it after a popular steamship company. In 1943, he called it Old Bay.
Today, Old Bay is strong in the public imagination, like Kleenex is to facial tissue, or Starbucks to coffee. "You and I go to Giant, and we just see Old Bay and we think that's it," said Mark Smith of Brooklyn Park's Crab Depot. "But 90% of the people working in crab houses will tell you J.O. is the go-to."
It helps that Old Bay is readily available on grocery shelves. McCormick, which purchased Old Bay, is a multi-billion dollar company that spends more than $100 million annually on marketing for all of its products in the U.S. and abroad. A spokeswoman for the Old Bay brand did not respond to multiple requests for comment for this article.
J.O. has a much more limited budget, advertising on local radio stations and on their company's Facebook page, and is sold mostly online and in their company store. Harbor Spice, however, is even less visible to the average consumer.
The owner of Harbor Spice declined to be interviewed for this article, but fans can go to the Forest Hill factory to sample and purchase its products for themselves.
J.O.'s Osborne and her family bear no ill will toward their bigger competitor. "My mom says there's a place for both of us," Osborne said.
But the word about J.O. is starting to spread, Osborne said.
A few weeks ago, her mother posted a meme to the J.O. Facebook page. It was photo of a man with a shocked expression on his face. "When you find out that seasoning you love on those crabs from your favorite crab house was J.O., not Old Bay," the caption read, "… and your whole life has been a lie."