BELOW: Sometimes you just have to ... 
WARNING: Yesterday, I saw some night folks fishing off the SOUTH (!) side of the last bridge onto LBI. That small shoulder between traffic and railing is not only narrow, but 55-mph traffic flies by. I know for a fact some vehicles don't navigate the right lane so well. Even a slight drift to the south – by a senior, inebriant of driving newbie -- will instantly take out every angler up there. Even if the impact doesn't kill them, being pitched over the side of the bridge and into the icy, fast-current drift below will finish them off. Please, in the name of concern and fellow anglerness, don't do that again.
Thursday, March 19, 2020: While doing my recent blogs and column about hyping beachgoing as a way to fight COVID, I knew full-well that closing the beaches was on the quarantine plate, thus I sought to spark an effort to keep them open. I continue to support the notion that it's an unreasonable restriction when juxtaposed to the bodily benefits of salt air and a cleansing sea. We're inundated with the talk about the preventiveness of proper hand washing, yet that's a drop in the bucket when compared to the cleansing and sanitizing effects of an ocean dip.
As to any over closeness of beach crowds, it is absurd to use the Spring Break gatherings as emblematic – notice I didn't say symptomatic – of a wider ranging problem. It adds to a dangerous trend toward overreacting to any and all situations where more than two are gathered – an allusion to a Christian concept. I'll gladly agree that the after-beach get-togethers of Spring Breakers is hosting a fertile environment for the intimate cross-exchange of germs. Deceivingly, any COVID-19 transmission spikes arising from Spring Break partying will surely be lumped into daytime beach cohabitation, i.e. unfair guilt by association.
I know: Who am I to be going up against medical authorities and political leaders who are saying not to beach-it? In that context, I'm nobody. But in this social media day and age, even nobodies can have a poignant say. Such might very well be my situation, as I muster support to oppose keeping our LBI beaches bare this summer. Not that I have anything against bare beaches, stemming from my days of doing a bit of bare lying about on Makena Beach, Maui. I'm sure some naturists will spring forth suggesting clothing-free beaches are the safest. Suddenly I hear that "Ain't no bugs on me" commercial ditty. But I digress … in the name of trying to keep things smiling a bit, Brooks-like.
I will, in full nobody splendor, assure that our beaches, even on a crowded day, have a lower infection factor than a quick stop in Wawa or an essential stop at a grocery. Repeating my mantra: The beach and sea offer curative benefits of the highest physical and mental order.
Getting on a roll here, I'll altruistically warn that encouraging people to hold tight within households can easily unleash myriad dangers of a viral, bacterial, and – maybe most of all – a psychological nature. Just wait until the calls for domestic disputes begin overwhelming police departments should this stay-inside mandate persist.
Please note that what I'm saying in no way disputes the need for many in-place forms of preventing the spread of this killer virus. "Kill the upward curve" is a mantra I can live by. I'm simply suggesting there are ways to fight the virus and still let in the air, sky and sun. The beaches offer these with a minimal contagion danger and a maximum health and welfare benefit. As trite as the concept has become – it's a risk reward consideration. The rewards from hitting the beach includes the mental uplifting -- and resilience -- needed to fight the good fight against COVID-19.
(By the by, I am fully respectful of those who want the LBI beaches shut down. I'm only hoping I can offer my two contrary cents without inciting their hostility, especially in the current political times, rife with the dogma: "Those who are not with us are against us!")
The tribal way of handling arriving virus carriers ... 
FISHING IN SECLUSION: It's trying times like these when devoted lone anglers have no trouble with social distancing. That said, even anglers of a social ilk seldom crowd fellow casters.
That is an obvious lead-in to the added intent of my keeping beaches open. Surf casting is among the lowest contraction activities out there. A carte blanche beach closure would be ruinous to anglers. At the same time, I think it's unfair and unnecessary to allow one user group access while denying others. Keep them open for all.
As a way to support sensible outdoors activities for as long as this virus crisis will last, how about joining the spring Simply Bassing contest run by Jingles, Fisherman's and Surf City bait and tackles.  
WHAT'S A-HOOK: The bayside bass presence has bordered on bail sessions. Half a dozen of more night stripers taken on lighter gear and plastics is not uncommon. One fellow out of Little Egg had a wild time with, of all things, small minnows meant for perch. I have heard of – but have not directly received word of – keeper bass to 30 inches. Of interest, a couple folks who are into the fish are remarking that the fish are, as one put it, "amazingly feisty," more than schoolies usually are.
Winter flounder are "stacked," per a boat angler plying waters relatively near Barnegat Inlet.   
You might have seen the weakies taken by Jack T. That's enough to get some of us night casting near the Causeway. The spring run of spawners had been missing in recent years.
Restaurant Chains Grappling with Coronavirus as Consumer Fear Grows
March 13, 2020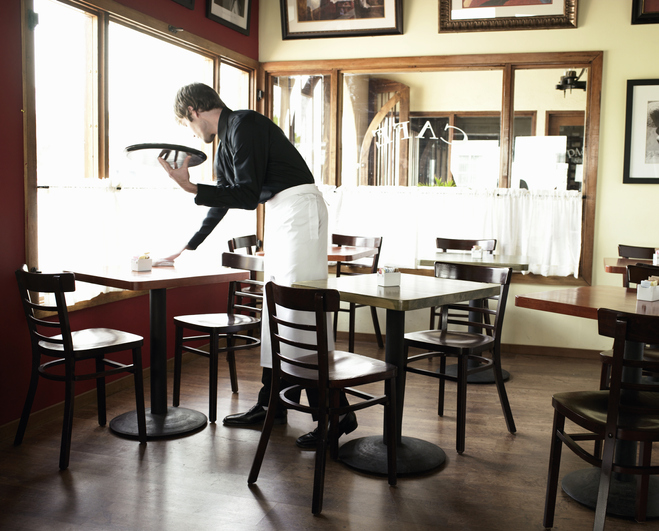 Restaurant chains across America are already preparing for what could be one of the industry's biggest challenges in recent memory, COVID-19 (coronavirus).
Consumer concern surrounding the virus is growing daily and with news of professional sports leagues suspending play and celebrities coming down with the virus, the panic will only grow.
As the Wall Street Journal's Charley Grant explained, skipping a night out when times are tough financially is natural, but when consumers fear picking up a deadly pathogen when going out to eat, it could mean even more empty tables.
Stocks of top chains like Dave & Busters and Texas Roadhouse have dropped significantly in recent days, following a larger Wall Street trend that has seen stocks across the board plummet.
Most analysts have pointed to a likely downturn in foot traffic at sit-down restaurants and depending on how focused the general public remains on the virus, it could lead to troubled times for many operations across the country.
Take a look at what happened in China when the coronavirus first took foothold in early 2020. As Grant explained, in January, Starbucks had to close half of its stores in the country and comparable sales were down almost 80% compared to February 2019. Those numbers were felt by QSRs and other foodservice locations across the board as temporary closures and alternative methods of providing product, like no contact delivery systems, affected sales.
On the home front, many restaurants are trying alternative methods to dull the impact such as removing tables and creating more space between the guests, others are shifting to a takeout model, but even those options won't make up for lost business if consumers refuse to eat away from home.
However, some public health experts are saying that eating out is OK as long as proper precautions are taken.
"As things stand today, based on the information we have from the Centers for Disease Control (and Prevention) and information from local and state public health officials, I don't see any basis for recommendations that people not dine out," food safety expert Benjamin Chapman, a professor at North Carolina State University told USA TODAY.
That sentiment is shared by other experts in the field, but market research has shown that consumers are hesitant to take the chance.
According to a report released by Datassential on March 12, 89% of consumers feel safer eating food from home. The majority of consumers also plan to decrease their visits to sit-down restaurants because of the outbreak.
Overall, Datassential found that 60 percent of consumers are concerned about eating out. In terms of what are the most concerning aspects of eating out are door handles in restaurants, self-serve stations, public restrooms and sitting in crowded spaces all topped the list.
"Moreover, the fear is most significant among parents, urban dwellers, and higher earners; should the situation worsen, look for family dining and kids meals to be most impacted – particularly for restaurant brands located primarily in city centers," Datassential said.
As Canned Tuna Fly Off Shelves, Operations of U.S. Boats Are Compromised
March 18, 2020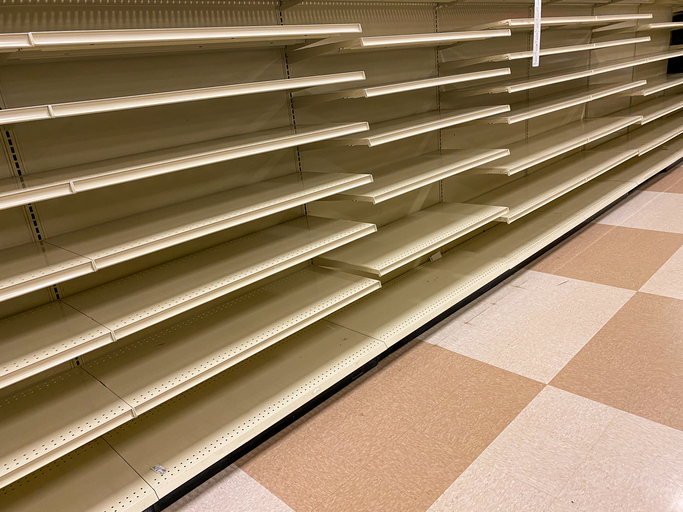 Consumers bracing against Covid-19 have raised demands not only for health and safety products but also for many food staples, including tuna. According to a recent National Public Radio report, tuna sales were up more than 31 percent last week compared to the same time last year.

StarKist Samoa, located in the U.S. Territory of American Samoa, supplies tuna for the U.S. market.
"The StarKist Samoa operation relies on the U.S. tuna fishermen and direct fish deliveries to the cannery are a major component of our business model," StarKist Samoa said in a statement Tuesday. "We have seen an increase in sales that has been attributed to the Covid-19 impact, and we are doing our best to keep up with the demand."
Given the global impact of Covid-19, Starkist also noted the importance of keeping U.S. suppliers and producers in business to ensure sustained tuna supply for American consumers. The tuna fleet has to deal with a number of regulatory hurdles to keep fishing, Starkist said.
"It continues to be a struggle for the U.S. tuna fisherman to stay in business. The Pacific Remote Islands Marine National Monument, as well as theontinued burdens of the international fishing restrictions, has had a detrimental impact on both our U.S. tuna fishermen and the American Samoan economy. In addition, these measures have had little or no impact on tuna conservation or the protection of sensitive marine habitats. Any interruption to the StarKist Samoa supply chain impacts our company's ability to provide healthy seafood products to our U.S. customers."
By law, American tuna purse seiners are stringently managed under regulations and enforcement regimes that are far more robust than those of other nations. Those regulations include the requirement for US purse seiners to carry fishery observers, which is a critical problem for the fleet, American Tunaboat Association Executive Director Bill Gibbons-Fly said in the release. The nonprofit ATA, established in 1917, represents the owners and operators of the U.S. Pacific purse seine fleet.
"Most Pacific Island countries that provide observers have pulled those observers off boats and called them home," Gibbons-Fly added. "We expect others to follow. The increasing travel constraints throughout the Pacific are complicating efforts to get crew, repair parts, technicians and supplies to boats in a timely fashion. And some ports where the boats would offload or transship fish are simply closed to them. This combination of factors not only puts the immediate operations of the fleet at risk, but also raises questions about the ability of this industry, along with many others, to overcome the broader economic and social disruption caused by the current pandemic."
Coronavirus to Impact Eating Behaviors Across Multiple Sectors
March 18, 2020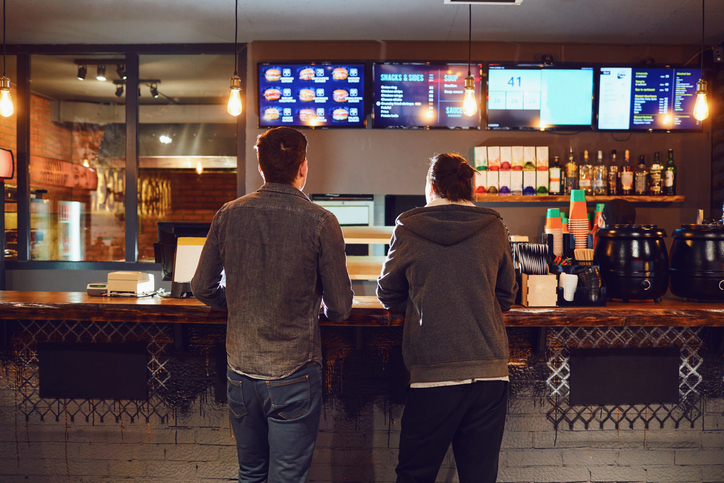 According to recent research from Datassential, the coronavirus will impact consumers' eating behaviors across multiple sectors. While it is impossible to predict precisely how the virus will spread, insights can be shared as to how consumers will react.
Restaurants are vulnerable to dramatic traffic declines. Coronavirus has led to nearly 60% of consumers expressing concern about eating out, with one in five "definitely" avoiding doing so. The fear is most significant among parents, urban dwellers, and higher earners. Datassential predicts that if the situation worsens, family dining and kids meals will be the most impacted, particularly for restaurant brands located in city centers. About 20% of those surveyed would definitely avoid eating out, 39% are nervous but still would, and 41% have no concerns whatsoever. However, as many restaurants are switching to take out or delivery only models until further notice, consumers will not have the option to dine in.
When it comes to the perception of safety, food at home wins the battle by a landslide. Relative to coronavirus, just 11% percent of consumers perceive food away from home as safer, while 89% prefer food from the grocery store and prepared at home. Foodservice's true competition at this time is not other restaurants, but consumers' own homes, and operators that can offer responsible and safe solutions should do so to earn consumers' trust.
Additionally, consumers are concerned about contracting the virus from an array of food establishments. This includes cruise ships, arenas, movie theaters, and cafeterias. Consumers are expressing the most concern with cruise ships, as 71% believe being on one would increase their likelihood of catching the virus. Cruise ships are followed by arenas or stadiums at 59%, and movie theaters at 50%.
Based on this data, full-service restaurants need to act. While some consumers may reduce their usage of delivery, take out or drive-thru, those numbers pale in comparison to the 54% that anticipate curbing their trips at full-service restaurants to cook at home. On the flipside, consumers indicate they are most likely to increase their reliance on food prepared at home. This is mostly rooted in logistics, as a trip to a restaurant typically yields to one meal, and a grocery store trip can supply a week or two worth of eating.
In addition to being in crowded areas, consumers are concerned about high-touch points in public. Door handles, soda fountains, and condiment bottles are perceived to be risky. About 78% of respondents feel that touching door handles would increase their chances of catching the virus. This is closely followed by self-serve food at 77%, and public restrooms at 74%.
Consumers also reported that foodservice operators can take steps that would make them feel more comfortable about dining out. Foodservice workers visibly wiping down tables and kiosks regulary would reassure 57% of guests. Also, 46% of consumers would appreciate seeing employees wearing food safety apparel, and 43% would like restaurants to provide disinfectant wipes for all to use. Consumers would like operators and retailers to practice and demonstrate a wide range of sanitary measures, so they can feel safe purchasing a meal during these uncertain times. 
USDA's Food Safety and Inspection Service Ensures Food Safety During Coronavirus Outbreak
March 18, 2020
The U.S. Department of Agriculture (USDA) ensured the safety and timely delivery of the country's food supply while simultaneously protecting the health of the Department's employees during the COVID-19 outbreak.
In a letter from USDA Under Secretary for Marketing and Regulatory Programs Greg Ibach and USDA Deputy Under Secretary for Food Safety Dr. Mindy Brashears, the USDA said that the Food Safety and Inspection Service (FSIS), Animal and Plant Health Inspection Service (APHIS) and Agricultural Marketing Service (AMS) are "rising to meet challenges associated with COVID-19."
"As leaders of USDA's Animal and Plant Health Inspection Service, Agricultural Marketing Service, and Food Safety and Inspection Service we can assure you that the agencies are committed to ensuring the health and safety of our employees while still providing the timely delivery of the services to maintain the movement of America's food supply from farm to fork," the letter read.
"As we come together as a country to address this public health threat, know that USDA remains committed to working closely with industry to fulfill our mission of ensuring the safety of the U.S. food supply and protecting agricultural health."
The USDA said all three agencies are prepared to utilize their authority and all administrative means to address staffing considerations amid an ever-changing situation. Field personnel will work alongside management and local health officials to handle situations as they arise in communities across the nation.
The USDA noted that communication between the industry and the government will be key.
"We are all relying on early and frequent communication with one another to overcome challenges as they arise," Brashears and Ibach said.
The Department made it clear that it is receiving many questions about how it will continue to deploy grading and inspection personnel.
"We have all seen how consumers have reacted to the evolving coronavirus situation and how important access to food is to a sense of safety and wellbeing," the statement said. "It is more important than ever that we assure the American public that government and industry will take all steps necessary to ensure continued access to safe and wholesome USDA-inspected products."
Ryan Doyle