================================================
This is one spot I know not to burn ... getting the hex stare already.
=====================================
Thursday, June 28, 2018: Let the dogs loose, as in the dog days of summer. Looks like a sultry stretch coming up, nothing astronomically hot but 90s will be -knockin'. Ocean water temps are bouncing about, with upper 60s dominating – unless the hard southerly winds today cause some icy upwelling.
We will likely be assuming a summer-typical land/sea breeze period, marked by offshore/light winds overnight, then increasing southerly winds as the days goes on.
FLATTIE FRIENDLY CONDITIONS: How can fluking not rock for many days to come. I'll qualify that by saying I'm including a huge number of throwbacks. But, catching is catching … regardless of ultimate outcome. In fact, there's some whining down below about hooking being so complex, in a regulatory vein, that the fun is draining from "fun" fishing.
I'll again mention that keeper fluke have had great back straps, i.e. fatty topside fillets. Not just me seeing that, fisheries see fluke as a bit fatter this year.
BLOWS A NO-GO: I was asked about blowfish, as in, have they blown into town yet? I checked around and there's nothing inflationary showing, outside food prices.
I'm not always big on blowfish updates. I highly encourage waiting until post-spawn to keep these highly tasty inflators.
As to what effect long-term sea temp rises might have on the overall number of this fun panfish, it's highly unpredictable. Obviously, there is no precedent. I can say that within their overwintering areas, far to our south, there is virtually no fishing pressure on them, due to their supposed toxicity. Yes, only supposed. When I regularly caught them in the Banana River, Brevard County, Fla., I ate them, no sweat. OK, so maybe I first performed a couple chemical tests on the flesh to rule out, somewhat, any ciguatera poisoning. Still, the truer test was in the downing – and I ended up consuming plenty. In fact, I might have been the only person in the entire highly-crowded state of Florida eating them.
An unanswered mystery is/remains why this species went utterly ballistic hereabouts, back in the late 1950s and early 1960s. They overran the bay and even the oceanfront waters. Many an older bayside dock still sports the protruding nail used to skin blowfish … by the hundreds.
I'm serious about "hundreds." I attended a slew of "blowfish tail" parties, when a bunch of us would first go out and hook enough tail to feed throngs. It would take less than an hour to fill bucketsful. Utterly true: You didn't even need bait. You could use just a small golden beak hook. Blowfish would munch on the hooks to the point hooking themselves. Anyone remember the "Trouble With Trebles" episode of Star Trek?
There were scientific and anecdotal theories aplenty as to what might have led to essentially an insane blowfish irruption. Theories heated up when fluking – back when you could keep just about any sized flattie – became totally impossible due to the masterful and instantaneous bait-stealing of blowfish. Despite jigs fully existing back then, they really weren't seen as fluking enticers, even though plastic tails were coming into their own. We instead limited jigs to seeking summer weakfish, which were beautifully plentiful.
My theory on the blowfish blowup, even as a kid, was something was wrong with the water. This was right when pollution attention was turning from the air to the sea. I'm still sticking with the cause being some bizarre storm of interrelated pollution-related imbalances that led to water conditions being far too advantageous to the blowfish population. I should note that a Rutgers study back then proved blowfish were biting the fins off year-class summer flounder, rendering them immobile … and dead meat for the blowfish packs. That shows how far-reaching and deadly imbalances in nature can be.
MEA CULPA … OR NOT SO MUCH: I had this mildly reprimanding email, which I both understand and appreciate:
"Jay, love your writing but I have to disagree that we will soon be seeing southern fish species on a more regular basis. It will most likely take many decades for the effects of warmer ocean surface waters to impact Western Atlantic fisheries enough to drive them northward. Admittedly there are already species shifts in the Pacific responding to far more significant oceanic temperature fluctuations, having to do with enhanced oceanic gyres dynamics, most notably the oscillations El Niño & La Niña."
He then added, "I believe a stronger conservation of species along the Eastern Seaboard would be far more impactful in motivating southern species to seasonally move northward. …" adding, that the "horrors" of bycatch within the commercial shrimping realm are having "inexorable impacts."
He wrote, "The Atlantic croaker (Micropogonias undulatus) is the hardest hit, being killed by the millions if not billions. There is no way this doesn't impact the entire biosystem …" Long ago I had written about the billions of by-caught croakers.
Abstract
Bycatch in shrimp trawl fisheries can make up 60–80% of the catch by weight. Finfish taken incidentally in shrimp trawls include juveniles of species that are valuable in directed fisheries as adults. Atlantic croaker Micropogonias undulatus is commonly caught as bycatch in shrimp trawls and has also been a target species in both the Gulf of Mexico (the Gulf) and the South and Middle Atlantic bights (the Atlantic).
Again, I fully appreciate his angle and have even catered to it on many occasions. So, maybe, it's just the perpetual optimist in me trying to transcendentally coax species like red drum this way. Face it, we desperately need some new blood (species) in our angling realm, which has now been regulated to where fishing just isn't the same. If I had a red drum call, I'd be making it – even if it's only for a short-term visit.
Red drum print by artist and angler Marty Wilson
=========================================
Dear Jay Mann,
This is my personal best ever Striped bass at 43 1/2" / 30.06 lbs and it placed 3rd in the 2018 Spring Derby. .
In doing a little research (basically, checking the four bait shop websites and facebook pages on LBI), I found there were six bass caught in the surf that were over 30 pounds during this spring. Interestingly, the three biggest were non-tournament and the 3 smaller (mine being the smallest), were in the Spring Derby:
6/1 Chris Lombardo Jingles 46" 44.5 lbs.
5/27 Brian Mcallister SCBT 48" 39.22 lbs.
6/7 Anthony Aloi Fishheads 46" 38.3 lbs.
6/2 Jason Hoch tournament 44 3/4" 36.92 lbs.
5/16 Lew Halas tournament 43" 30.94 lbs.
5/30 Francis Hettler tournament 43 1/2" 30.06 lbs.
Thanks much - I really enjoy your fish story column.
===============================================
Lighthouse Sportfishing Report
This year marks my 15th year as Barnegat Bay's' premier guide service. During my 15 years of guiding I have been boarded by the United States Coast Guard (USCG) 3 times for a safety checks. Two of the three times I have been boarded have been with the same charter, which is the Demareskis and it happened the other day. What are the odds of that? Kudos to the men and women serving in our USCG for everything they do! Off course everything check out OK during the USCG safety check.
The Demareski's have been coming out with me since 2007. During the first few years Roger D came out with his three boys. Now he comes out with four. The youngest, Patrick 7 years old, was high hook today on fluke (see picture). The honking NW winds made conditions tough today and the bite was off but we caught a bunch of shorts and had lots of fun. The coolest thing we saw today was a gigantic sea robin chasing a 4-5" sun dial to the surface in 10' of water. The sun dial lost that battle. We also caught a micro striper on a minnow. Some of the fluke are even eating their own kind (see picture). The inlet area is holding plenty of bass and blues but the dinner bell has been hard pin down. I have been finding small schools of bunker just off the beach. And I mean just off the beach. They were on top of the bar just behind the breaking waves. Some of these bunker were only 10" long. Perfect sized baits for schoolie bass. I did snag and swim a few around the inlet. The blues loved them as did the small bass. With school out I am available every day. Being a teacher and a Hooked on Fishing – Not on Drugs certified instructor I specialize in getting kids hooked on fishing.
Screaming drags, Captain Alex
======================================
As the Fourth of July draws near, fluke fishing for the captains of the Beach Haven Charter Fishing Association is domination the action.
Captain Gary Dugan of "Irish Jig" Sportfishing reports steady fishing on fluke with catches ranging from 15-25 with averages of 2-5 keepers. He plans to start fishing more in the ocean on local reef sites and lumps as the fish begin their migration from the bay to the ocean. He has been finding good numbers of big blackfish also, but they must be released as they are not yet in season.
Captain Brett Taylor of "Reel Reaction" has been fishing the bay waters hard for some big catches of fluke. There are many more throwbacks than keepers, but his anglers have been going home with enough keepers for fish dinner. He recently had Bill Dodd of Beach Haven West and his son-in-law Eric on a 4-hour bay and inlet fluke trip. They worked quite a few areas with the duo releasing 40 Fluke while keeping two nice 22 inchers for the table. The pink S&S Bigeye bucktail did the trick for the keepers. Another day he had Ellington "Duke" Smith of Delaware with his grandson Marcus and girlfriend Jasmine out in difficult weather conditions. The trio caught some 15 fish with four keepers to 28-inches weighing 8-pounds. On another trip Captain Brett caught some bluefish and short striped bass in the inlet.
Thursday, June 28 marked the first class of the Junior Mates Program administered by the captains of the Beach Haven Charter Fishing Association. Interested teenagers who missed the first session can see about still signing up by calling Captain John Lewis at 609-670-5980.
Additional information on the boats and activities of the Beach Haven Charter Fishing Association can be found at www.bhcfa.net
=======================================
=================================
=============================================
Here are my first shots (pun intended) with 50 mm macro shooting. Per FB
Guess who got a new macro lens? Now to learn how to use it ... using extension tubes. Depth of field is insanely variable; obviously, you must bypass auto-focus. Even camera focus sounds/queues can't be trusted since the tubes are essentially fooling the camera's programmed field of focus parameters. An expert gave me good advice: Shoot a bunch of shots and you might get lucky. Truer words were never spoken. By the by, Photoshop and such are far less effective with macro photography. A capture has to be mighty spot-on to even crop an image, much less toy around with it. You can't fix out-of-focus.
These shots look better in person than on this website but they're mainly to show the potential such shooting has.
==================================================

American Littoral Society's
ANNUAL FLUKE TAGGING TRIP
August 11, 2018 out of Atlantic Highlands, NJ
Join Jeff Dement, American Littoral Society Fish Tagging Director, on Saturday, Aug. 11, for a day of fishing and tagging in New Jersey waters. For experienced taggers and novices alike. If you've never tagged fish before, this is a great opportunity to learn from experienced taggers.
Date:
Saturday, August 11
Time:
Boat departs 7 AM, returns at 2 PM (approximate)
Cost:
$75 per angler includes boat, tackle, bait, and fish tags. Feel free to use your own tackle.
Parking:
Ample parking on site.
For Reservations or more information:
Contact Jeff Dement, Fish Tagging Director for the American Littoral Society. Email
jeff@littoralsociety.org
or call
732-291-0055
extension 106. Your place on the boat is secured when payment is received.
Yes the needle fish at one time many moons ago I absolutely hated this plug. I could not catch a fish to save my life on one. I stuck with it and learned that plug and now well there is always atleast 2 in the bag at all times.
=================================
+++++++++++++++++++++++++++++++++++++++++
This photo has sparked a load of, let's say, mixed review.
===========================================================
Marcco Piscivorous shared a post to the group: Piscivorous Trophy Hunters.
==========================================
Individual Bluefin Quota (IBQ) Program Reminder: Quarterly Accountability
For a vessel's first pelagic longline trip in the third quarter (July through September), a vessel may not fish if it has quota debt and must have the minimum amount of IBQ to fish.
A vessel fishing in the Atlantic must have a minimum balance of 276 lb of IBQ. A vessel fishing in the Gulf of Mexico must have a minimum balance of 551 lb of IBQ.
If a vessel accrued quota debt prior to July 1, the vessel must first resolve (account for) the quota debt and have the minimum amount of IBQ in order to fish.
If a vessel account has quota debt (and insufficient IBQ allocation in their shareholder and/or vessel account to cover it), the permit holder must:
(1) lease a sufficient amount of allocation from a permitted longline vessel or a purse seine fishery participant, and transfer it into their vessel account; and then
(2) resolve the quota debt transaction(s) in the IBQ system online.
Specifically, Atlantic (ATL) pelagic longline quota debt can be resolved using ATL allocation, Gulf of Mexico (GOM) pelagic longline allocation, or purse seine (PSG) allocation. GOM quota debt can only be resolved using GOM allocation. An IBQ shareholder can log into their shareholder account to resolve quota debt in their vessel account(s). From the main menu, go to Catches then Resolve Quota Debt Mid Year. Please consult page 31 of the "Individual Bluefin Quota (IBQ) Troubleshooting Guide" available through the online IBQ system (see "Contact Information" at the bottom of this letter). For additional assistance you may call IBQ Customer Service at 301-427-8591 (8:00am to 5:00pm, Mon - Fri, excluding federal holidays).
Vessel Monitoring System (VMS) Reporting Requirements: You are reminded that vessels must submit through VMS a "Highly Migratory Species Bluefin Tuna Catch Report," for each set. Specifically, such vessels must report the number of all bluefin discarded dead or retained (by standardized size ranges) within 12 hours of completion of each set (including reporting of zero bluefin on a set).
Individual Bluefin Quota Program
Electronic Monitoring
Technical Questions about Camera System: Saltwater, Inc. 800-770-3241
Hard Drive Mailing Procedures: Earth Resources Technology, Inc. (ERT):240-393-4213
Pelagic Observer Program: 800-858-0624
General Information about Pelagic Longline Regulations
Atlantic HMS Management Division: 978-281-9260 (Brad McHale or Thomas Warren) or 301-427-8503 (Craig Cockrell or Carrie Soltanoff) or 727-824-5399 (Jennifer Cudney
House Fisheries Bill Generally Supported by Industry to be Voted Tuesday, But Makes Major Tradeoffs
SEAFOODNEWS.COM [SeafoodNews] by Susan Chambers and John Sackton – June 25, 2018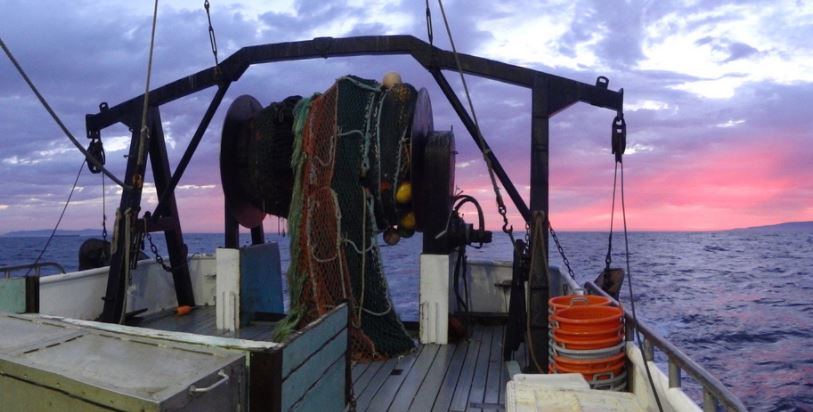 The House Fisheries Bill Introduced by Rep. Don Young is scheduled to come up for a vote tomorrow (Tuesday). It is the latest and strongest House Bill to reauthorize the Magnuson-Stevens Fishery Conservation and Management Act.
The bill would be the first significant revision of Magnuson Stevens since 2006.
A number of provisions are supported by the commercial seafood industry on the East Coast, the West Coast and Alaska.
"This legislation will improve the management process by allowing regional fisheries to develop plans that match the needs of their area. Ultimately, this bill updates the Magnuson-Stevens Act to ensure a proper balance between the biological needs of fish stocks and the economic needs of fishermen and coastal communities," Rep. Young stated in a press release when HR 200 passed out of the House Natural Resources Committee in December 2017.
They include:
*Replacing the term "overfishing" with "depleted," meaning that with respect to a stock of fish or stock complex, the biomass has "declined to a level that jeopardizes the capacity of the stock or stock complex to produce maximum sustainable yield..."
The replacement term would better describe instances in which fishing had absolutely nothing to do with the viability of the stock.
"The term 'overfished' is perceived negatively and can unfairly implicate the industry for stock conditions resulting from other factors," the National Coalition for Fishing Communities wrote in a letter today.
*More Flexibility in Rebuilding:
A key provision of the bill provides greater flexibility in rebuilding fish stocks. It removes the 10-year rebuilding requirement for species considered overfished or, if HR 200 passes, depleted. Rebuilding plans "may not exceed the time the stock would be rebuilt without fishing occurring plus one mean generation," except in certain cases.
Flexibility in rebuilding times has been an issue on the West Coast, in particular, where several species are extremely long-lived rockfish. Rebuilding plans have been measured in decades, not years, and the science can often change the timeframe by 20 or 30 years on the basis of a single new survey. A rigid approach plays havoc with these uncertainties, unnecessarily shutting down harvests of other target species.
Rebuilding programs have also affected East Coast fisheries, which Lund's Fisheries' Jeff Kaelin testified to during a committee oversight hearing a year ago.
"We support flexibility in rebuilding fish stocks as part of a path to sustainable fisheries and fishing communities and support the elements of this section, including eliminating the 10-year timeframe for rebuilding overfished or depleted fisheries within a particular time period, replacing it with a biologically-based foundation," Kaelin wrote in his testimony. "This section is intended to allow rebuilding plans to take into account environmental factors and predator/prey relationships, which we strongly support. It is our understanding that the conservative fishing mortality rates in the region already allow some 80 per cent of an available fishery resource to remain in the water each year and there is little public understanding of this fact. In addition, a rebuilding plan would include a schedule to review [fishery management plan] targets and progress including the option to use alternative harvest control rules and F-rates, which should help in giving the [Scientific and Statistical Committees] and Councils additional flexibility in setting ABCs and ACLs (Annual Catch Limits)."
*Catch shares:
Catch shares programs, or individual fishing quota programs, have been contentious issues in several regions. The current draft of HR 200 includes a catch share referendum pilot program in which the New England, Mid-Atlantic, South Atlantic, and Gulf of Mexico Councils "may not submit a fishery management plan or amendment that creates a catch share program for a fishery and the Secretary may not approve or implement such a plan or amendment submitted by such a Council or a Secretarial plan ... unless the final program has been approved, in a referendum ... by a majority of the permit holders eligible to participate in the fishery."
The North Pacific, Pacific and Western Pacific fishery management Councils were not included. The bill also establishes a temporary moratorium on new limited access privilege programs, such as catch share programs, until a study is done on the use of LAPPs, their inequities and suggestions for improvements.
* Fishery failures: Another provision that could help fishermen and communities relates to fishery failures or disasters. While $200 million in funding will be made available to fisheries around the country that experienced failures, several more requests have been languishing for months, pending a review by the Department of Commerce. HR 200 would remedy that: "The Secretary shall make a decision regarding a request from a Governor ... within 90 days after receiving an estimate of the economic impact of the fishery resource disaster from the entity requesting the relief."
However, the bill also gets the support of the powerful sports fishing lobby by greatly increasing the power of sport fishing interests over fishery management.
First, the bill outright gives the federal authority to manage the red snapper fishery in the Gulf of Mexico to Louisiana, Mississippi, and Alabama out to 9 miles. This is because these states have objected to the short seasons required under the federal red snapper management plan. The upshot is likely to be a patchwork of catch regulations that makes limiting overfishing on this species more difficult.
The second major concession is to give sport fishing interests the ability to challenge allocations of fish species between sectors every five years. To get this provision, bill managers made it apply solely to the Gulf and South Atlantic Fishery Management Councils.
The provision requires a study of the allocations and benefits among commercial, charter, and recreational use of a fishery, and a council review within 2 years as to whether there should be a reallocation or not. After that, the Councils would be required to conduct a review every 5 years. This is a recipe for a permanent allocation fight and could cripple investment in any commercial fishery in the Gulf and South Atlantic region.
NGOs dislike the bill because they say it removes the requirement that fisheries be managed under the best scientific advice. This has been a bedrock principle of US fisheries management since 2006, and they claim it has been largely responsible for the success in rebuilding fish stocks.
The new bill would give councils the authority to override scientific advice in favor of allocation or economic interests, opponents claim. Although this is not likely to affect the premier fisheries on the West Coast and Alaska, it is key to the sport fishing lobby's efforts to get more fish. They can now argue that the economic need for fish allocations trumps the requirement to follow the best scientific advice.
Marine Reserves Crucial for Heavily Fished Coral Reefs, Study Says
SEAFOODNEWS.COM [The Chronicle Herald] by John McPhee
If fish wore hats, they'd hang them on the same peg at the end of the day.
"Anybody who fishes knows that almost all fish love structure," said marine biologist and statistician Aaron MacNeil of Dalhousie University.
"Those are the places they can reproduce, those are places they can hide, those are places where juveniles can grow until they're big enough to be out more in open water."
One of the most common places fish call home are coral reefs, and climate change is threatening to tear those houses down, said MacNeil, a co-author of a recent extensive study on the connections between marine reserves and tropical coral reefs.
"When the water warms up hot enough and for a long enough period they expel the algae that they have in their tissues and therefore don't have enough energy to live," he said. "And if that warming continues and the algae are not present, then they'll die."
A devastating example of El Nino-related warming has occurred in recent years in the Pacific and Indian oceans, killing large swaths of coral, notably in the northern part of the Great Barrier Reef.
MacNeil and an international team of researchers have worked for the past 10 years to figure out ways to protect coral reefs while not shutting out the local communities that depend on the reefs' fish resources.
The working group's latest study looked at the effect of marine reserves on fish populations in tropical coral reefs in more than 50 countries. MacNeil's role involved correlating the data from the many sites on such things as the distance between the reefs and the nearest communities, whether those communities put a lot of pressure on the reefs through heavy fishing and other activity, and so on.
This kind of analysis aims to determine what the researchers call "gravity" values.
"If you have a big city with a lot of people and a lot of demand and it's nearby then there's going to be a very high gravity value," MacNeil explained. "Whereas if you have a small community and it's a very long way away then you're going to have a very low gravity value. That gravity effect is very strong. We see it across all of the reef fish around the world we looked at."
Josh Cinner of the ARC Centre of Excellence for Coral Reef Studies at James Cook University in Queensland, Australia, led the team of 37 scientists examining the effectiveness of different reef conservation strategies.
In the study's key finding, they concluded that marine reserves have the most positive impact in "high gravity" areas.
"(That's where) you're going to see the most bang for your buck in terms of management," said MacNeil, who before coming to Dalhousie worked at the Australian Institute of Marine Science, researching the ecology of the Great Barrier Reef.
But those benefits don't extend to bigger species such as sharks and jack fish.
"Those are high-value fish, they tend to first disappear when people go to fish a place because they're big and they're delicious.
"What we see with this study is that in places where there's really high gravity, there's almost no benefit of a marine protected area for those individuals. Either they're moving out of the protected areas too much or people are poaching them because they are so valuable."
The issue of marine protected areas has been controversial in Nova Scotia with the provincial government clashing with the federal Department of Fisheries and Oceans over restrictions on fishing and offshore activity.
Asked if the study had lessons for Atlantic Canada, MacNeil said it was a bit of a different situation compared with the countries, many in the developing world, who fish tropical coral reefs.
"We have fisheries that are very well managed and we have fishermen that are generally complying with the regulations that are in place," he said.
"That said, certainly fish . . . often go back to the same physical places and space so if you have areas that are very important for fish stocks, good habitat, places they like to reproduce and so on, and you protect those areas, then you're adding a benefit to the fishery."
Photo Credit: NOAA, David Burdick
NOAA Chief Says Climate Study Remains a Core Priority
SEAFOODNEWS.COM [CNN] by Jamie Ehrlich - June 27, 2018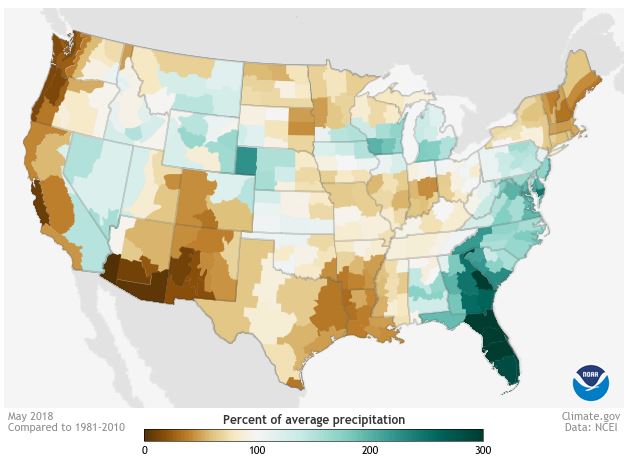 The leader of the National Oceanic and Atmospheric Administration says studying the climate and conservation efforts remain core priorities for the agency following reports that NOAA was considering a dramatic deviation from its mission statement.
Several outlets -- including the Union of Concerned Scientists, a nonprofit advocacy group, and The Washington Post -- recently reported that NOAA's acting leader, Tim Gallaudet, had proposed removing the word "climate" from its mission statement in a presentation to the Commerce Department. Instead, NOAA would focus on "homeland and national security," the reports said.
In a statement Tuesday, Gallaudet said the agency's climate and conservation efforts were not excluded purposefully.
Commerce Secretary Wilbur "Ross, the Department, and I support NOAA's mission to understand and predict changes in climate, weather, oceans and coasts; to share that knowledge and information with others; and to conserve and manage coastal and marine ecosystems and resources," Gallaudet said in the statement.
Gallaudet added that the presentation was "not intended to exclude NOAA's important climate and conservation efforts," emphasizing that the presentation should not be considered a "final, vetted proposal."
The US has seen a stark shift in its approach to climate change under the Trump administration. President Donald Trump himself has famously expressed skepticism about whether humans have a role in climate change and his administration has repeatedly downplayed research and regulation aimed at mitigating its effects.
Photo Credit: NOAA