Nothing sweeter than a little girl and her pet, uh, carp ... WTF!?
A tad touchy are we?
Leading the list of occupations that evoke weird dreams at night ...
Sunday, October 22, 2017: Small craft advisory is on for a patch of highly changeable winds – SE, SW, NE back to SW.
By midweek, autumnal west winds will try to take over once again -- after quickly petering out after last week's ineffectual cold front. I had guessed 80-degree temps could shine forth … and sure enough.
The arriving cooler west-wind air, kicking in by Wednesday, could hang around a tad longer but I still see day temps rebounding into the 70s, with night temps nowhere near freezing.
While I haven't crunched the historic numbers yet, how could this not be a contender for the mildest October on the books?
Now comes the fully-expected anecdotal side of the mildness, the so-called payback factor. The problem is that has not historically been the case, at least not when entire falls are mild. Mild falls have led to either average or above-average winter mildness. Oddly, there is some support for mild winters leading to following springs and summers being below normal. However, all of the past data could be out of its league if we truly are dealing with a warming atmosphere. Doing a sports simile, it's as if a whole new super team has arrived on-scene, one that nobody can gauge as to its power.
Reality check: Despite my dedicated concerns over angling-impactful signs of global warming -- most frightening, for me, the warming of the oceans -- it is highly unscientific to casually ascribe a record-breaking month of oddly mild weather with an overall climate change any more than a record-breaking cold snap indicate the climate change has ended or doesn't exist.
The fishing was lousy this weekend, when thinking in terms of Classic-grade weigh-ins. Yesterday's surfcasting contest had small blues and a load of kingfish to show for a serious showing of casters … and their families, cashing in on a SPF 9 sun rating.
I got a report from LBI folks who hit Island Beach State Park to find remarkable schools of rainfish, showing as dark clouds in the water. Although the baitballs occasionally raised up, there was barely a snapper blue to be had. I know I'm an awful human being for feeling somehow pleased that IBSP is also hurting for fish.
C.H. might have had the best fish of the day with a fluke that was "a solid five or six pounds," taken by boat using a Sassy type jig. Released immediately.
Speaking of fluke, I was told by a NJ Fish and Wildlife officer that an angler can be cited for fishing fluke out of season if – and this is dang close to the exact quote – "the angler is geared for fluke." I'm serious, as was the officer. The boys in blue watch for anglers using the likes of spearing/squid or minnows, being fished in a way common to fluking. He added that such a finding mainly leads them to check closely for hidden away flatties, though, just the use of the fluke rigs (my term) is citable. I know none of my readers need worry about this. I just thought it was interesting that such violations are on the books.
BUGGY BANTER: The drive from north to south (Loveladies to South Beach Haven) is the easiest it has ever been, even going back decades, if not centuries – when 4WD was based on harnessed horses. You can see that beach width in the video below taken during the weekend's surf fishing tourney. One of the only somewhat skinny areas is Brant Beach, but even that's a breeze.
Holgate is a bit more problematic. The erosion zone right before the final stretch to the Rip remains a high-tide challenge. However, the smaller waves have allowed passage there during most tides.
Note: With all this mildness, tons of beachgoers are afoot. Give them plenty of leeway, especially those folks with dogs and kids. Speed limit is legally 15 mph -- 20 tops … when needing to get a head of steam to address loose sand patches, usually made by other vehicles.
Also, when using ramps go it at a crawl. It's hard to see walkers as you go up the ramps toward the beach. Then, it's tough to see the down slopes when you get to the top of the ramps to leave the beach. A crawl is even less than a "No Wake" boat speed.
+++++++++++++++++++++++++++++++++++++++++++++++++++++++++++++++
++++++++++++++++++++++++++++++++++++++++++++++++++++++++++++++++++++
While off in the ocean (?) ...Daniel DiPasquale
+++++++++++++++++++++++++++++++++++++++++++++++++++++++++++++++++++++++++++++++++++++++++++
Are you asking about the stargazer or the angler?

++++++++++++++++++++++++++++++++++++++++++++++
It was Albie Mayhem! I had Bruce Connor from Illinois on a 5-hour Fall Striped Bass charter and we worked a variety of areas. We started working the back with live bait and Bruce hooked a couple of monster Bluefish to 16 pounds keeping a smaller one for the table. We were able to pick a 25-inch Striped Bass amongst the Bluefish, which was harvested with a NJSBBP tag. As the bite died, we got into some bird action with False Albacore busting the surface. Bay Anchovies/Rainfish were being sprayed as the Albacore rocketed through the schools. We played with the Albacore for the remainder of the trip as they burned drags on metals and our hand-tied teasers. It was literally a non-stop bite for 3 solid hours. Great job by Bruce who went home with some meat and sore arms.
+++++++++++++++++++++++++++++++++++++++++++++++++++++++
Helped pull out a stuck Jeep Wrangler yesterday down near the Holgate Rip. It had bogged down in a recently formed berm, near the water. Those new berms can have really loose sand.
The Jeep's driver had just switched over from road tires to mountain tires, since he does winter stints in Vermont. As I oft note, those knobby tires dig into sand way too deeply.
While he was also pushing the limits by not letting much air out of the tires, even when taken down to a recommended 18 to 22 psi for beach driving, the grab of those tires, along with the Wrangler's narrow wheel base, can lead to rapid bog-downs. Dig-out time was about 30 minutes, mainly to get some clear some space under the chassis, i.e. getting the framework of the rear axil and skid plate. My large-engine Silverado still had a time of it, even when using 4WD low/tow.
Here's a video after the pull-out … showing the proper thing to do after digging out:
https://www.youtube.com/watch?v=zriOMIMhMJk&feature=youtu.be
++++++++++++++++++++++++++++++++++++++++++++++++++++++++++++++++++++++++++++++++++++++++++++
Video Yesterday's surfcasting tourney ...
It's gotta be first. An October 21st surf fishing tourney finds itself fighting for space with sunning beachgoers. The sand temp ... taken at noon in Ship Bottom ... was 82.9 degrees.
https://www.youtube.com/watch?v=Q5R12rRlVto&feature=youtu.be
+++++++++++++++++++++++++++++++++++++++++++++++++++++
Below is a shot of a weird find on the Holgate beach: a full-grown lobster. I have found small ones after large storms but this bugger is legal – and there really hasn't been any storms capable of washing one in. Maybe a victim of the "crab pots."
+++++++++++++++++++++++++++++++++++++++++++++++++++++++++++++++++++++++++++++++++++++++++++++
A quiet return of pearl-makers. This is a great sign for the bay
.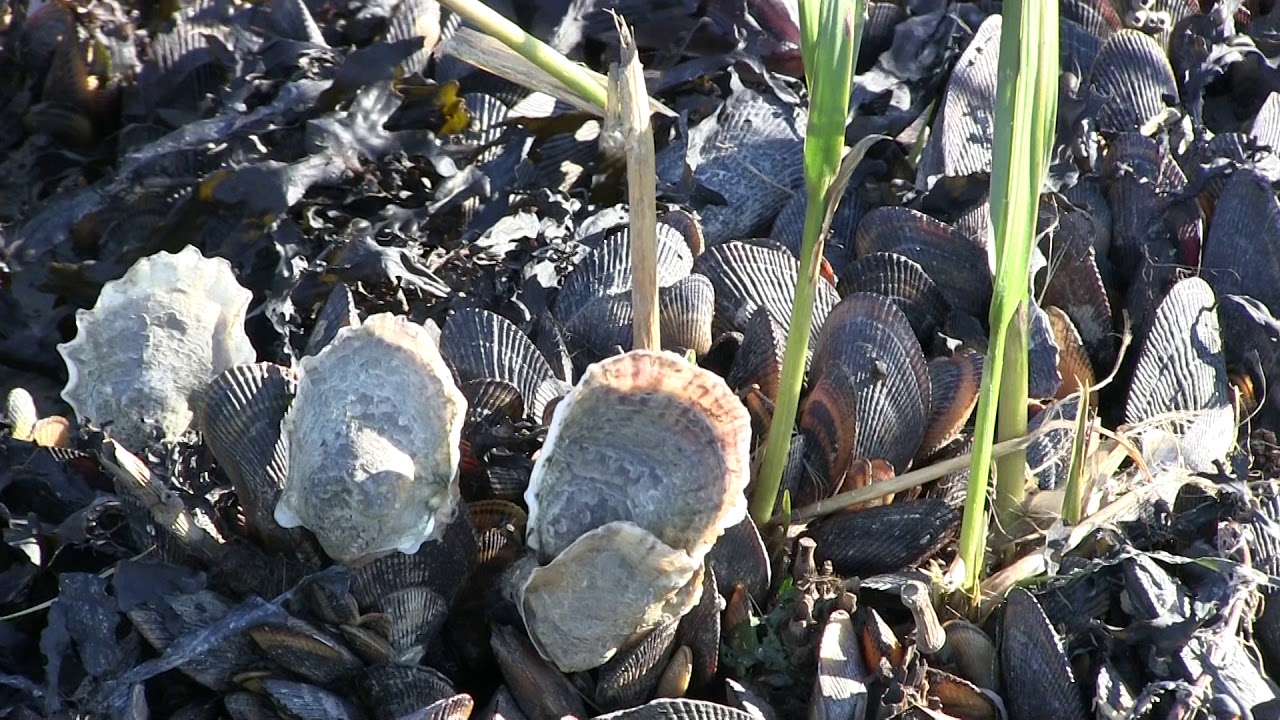 +++++++++++++++++++++++++++++++++++++++++++++++++++++++++++++++++++++++++++++++++++++++++
Beautiful morning on the water! Thanks for the hookup captain @a_sherer @watermancharters @ Farias Surf & Sport