Sunday, January 21, 2018: Yesterday was a lot like a groundhog look-about for me, pre-Feb. 2. I had been so buried in artwork and assorted carvings that I almost missed the chance to pop outside to see if this increasingly bad-ass winter was tiring of taunting me. And it sure seemed to be backing off … knock on ice.
To test things, I grabbed my detector and headed into 55-degree woods, purposely picking a spot that required some significant ground coverage to reach. It allowed my cramped bones to get back into hiking form -- already helped along a bit by a daily gummy vitamin regimen for joints and bones. I'm not marketing anything, mind you, but I swear glucosamine and whatnot really does help the joint health cause.
My findings were far from tax-bracket-changing, still, I'm due to find a treasure trove, considering I first began detecting in the early 1970s – and have been at it more than anyone you know, even making a business out of it during the 1970s, with underwater TH'ing.
My best finds yesterday, after four hours of digging about, were some cool vintage brass pieces, which, once cleaned, should go nicely on my eventual "back-when" sculptures, comprised of odd and assorted mechanisms, mostly from the era between 1900 and 1950. Of course, when first dug up, those treasure-ish brass, bronze and copper objects are a tad ragged. Someone other than yours truly would see them as little more than scrap metal -- which, in itself, is still worth a pretty penny, as copper/brass/bonze once again inch up in the futures market.
Note: I'm currently working/risking using stick welding (MMAW) to adjoin brass objects. Many say trying to weld brass is a serious lesson in don't-go-there, due to the high zinc content in brass. However, there are some daring folks who say brass-to-brass welding is somewhat doable. Since I'm only going for conjoining and not, say, water-tightness, it might work – if I can find any old brass welding rods – or if the latest "Silicon Bronze 1/8 x 36 rods from JW Harris might do the trick.
Update: Today, I got in some afternoon digging and though I got nothing great, I did find a fairly rare brass porthole, a smaller one, likely made for a commercial bay vessel. Here's a look at the porthole. Note the nearby copper sheet repair. Those vintage copper tacks are hard to find ... and cool for artwork. I'm including a quick video:
https://www.youtube.com/watch?v=R88ocaYLQPw
The video and photo came from my ... segue alert:
I'M CELLULARLY MODERN: I have come of age, phone-wise. I'm the proud holder/owner of a Samsung Galaxy S8, Android smartphone. I've long been a worshiper of Google so it's only befitting that I go with that company's Android offering. Go Google! – and Eagles. That said, I am likely going to kill Bixby ... many times over. Androiders know of that I speak.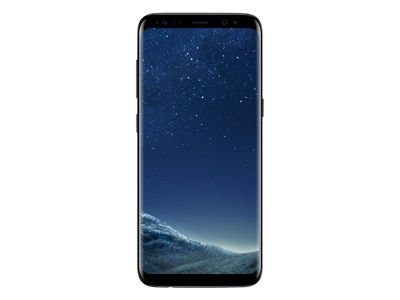 I'm just starting to add on apps. While I already have the indispensable Napster, Netflix, Hotmail and Amazon Prime, I'm seeking the best GPS system, one that not only shows where I'm at in the world but also displays the actual lay of the land. For instance: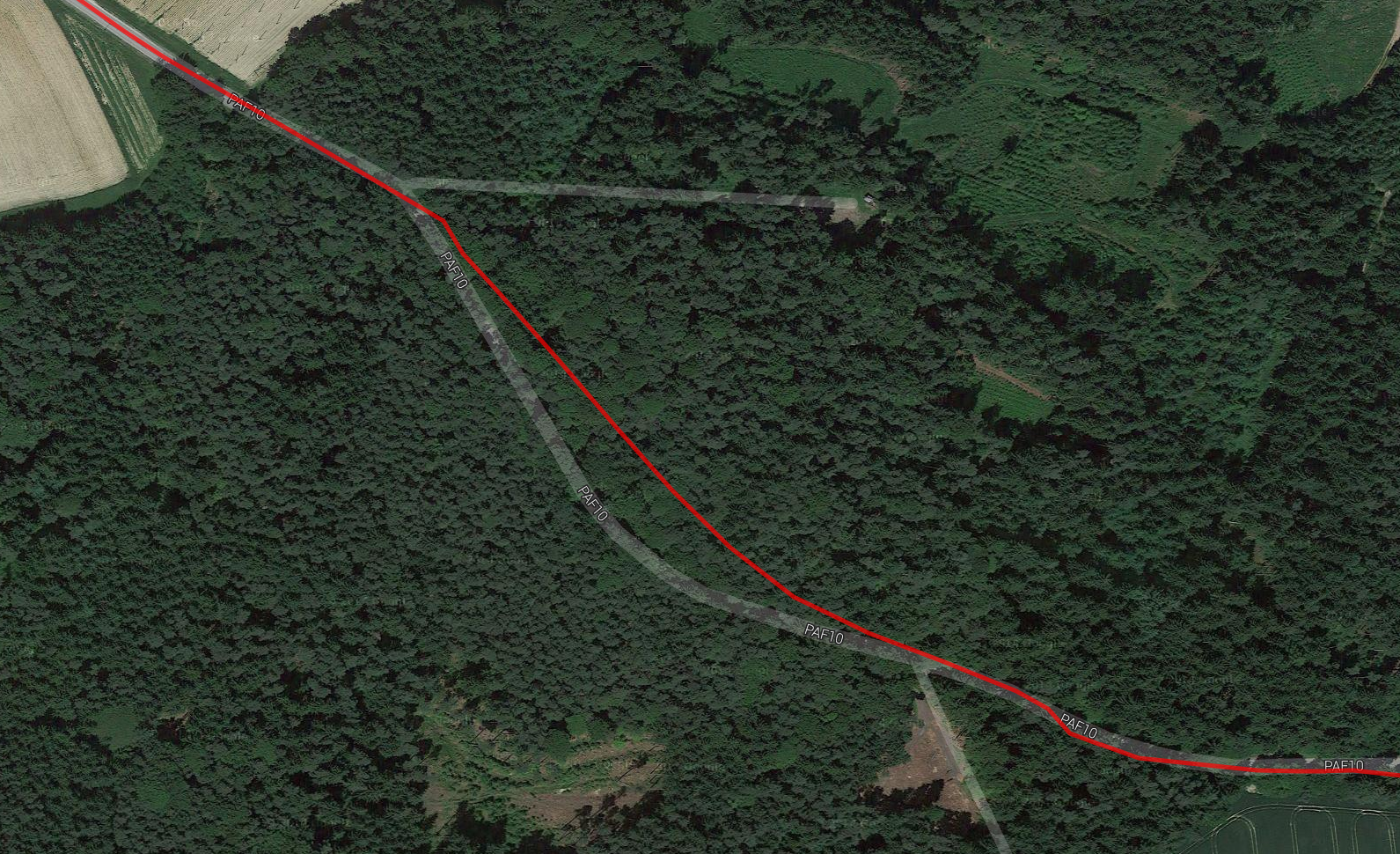 It could be a tough future for my phone. I'll be the first to admit I'm always testing the line-of-sight capacities of any cellphone system, as I sometimes wander where towers don't grow. Still, I have plenty close-by sites I can range-find.
I'll be needing a GPS system that will allow me to layout a treasure map of sorts, showing the hundred or more nearby dig sites where I've found fun things in the past. If anyone knows of a hot GPS tracking app, please let me know. Money is no matter … unless the app isn't free. OK, modestly free will work, too.
By the by, once I get the phone wired, I want to practice going live, via Facebook. I'd go that check-it-out route if I hit treasure or during hot angling sessions. OK, based on those criteria, I might never go live. But I want to know how to, just in case.
Our Port Agents and Other Staff
are Coming to a Show Near You!
Our Port Agents and other outreach staff will be attending several recreational fishing shows this winter. They will be available to provide information on topics such as fishing regulations, electronic reporting in the for-hire fleet, and ethical angling practices. Swing by if you have questions or just to say hello!
· New England Fishing and Outdoor Expo, Boxborough, MA January 27+28
· 65th Annual Mid-Atlantic Boat Show, Virginia Beach, VA February 10+11
· New Jersey Boat Sale and Expo/Marine Trades Show, Edison, NJ February 17+18
· New England Saltwater Fishing Show, RI, March 10+11
· Saltwater Fishing Expo, Edison, NJ, March 17+18
· Massachusetts Striped Bass Association Sport Fishing Expo, Pembroke, MA, March 24+25
For more information, contact Greg Power, Stakeholder Engagement Division, at 978-281-9304 or email him at Greg.Power@noaa.gov
How a Food Additive Could Change Food Safety in Fish
SEAFOODNEWS.COM [Seafood News] - January 17, 2018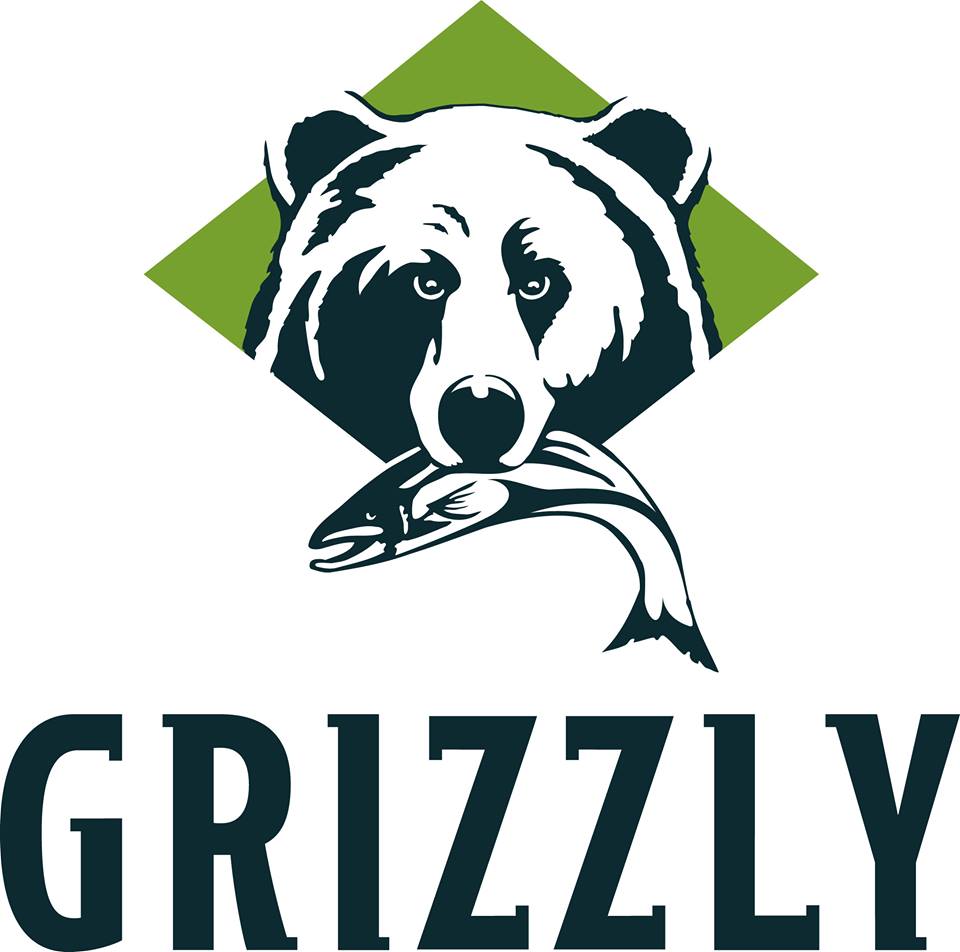 Imagine a bioingredient that could change food safety? Fumoir Grizzly, a Canadian fish smokehouse, has done just that. The company has developed Bac M35, a "breakthrough" food additive that is not only natural, but can "protect fish from growing Listeria monocytogenes."
Bac M35 has been 15 years in the making and can be used for the "biopreservation of smoked salmon and trout products." According to the company, it "counters Listeria monocytogenes and replaces chemical additives and salt in food preservation." Tests show that it has eradicated Listeria monocytogenes and "inhibits its development on smoked salmon and trout for 21 days at 4 °C."
Fumoir Grizzly invested $300,000 in the product, with an additional $300,000 from their partners – the Quebec Ministry of Agriculture, Fisheries and Food; the Quebec Ministry of Economics, Science and Innovation; TRANSAQ; the Natural Sciences Research and Engineering Council; the Quebec Consortium for Industrial Bioprocess Research and Innovation; Quebec International and Mitacs. So far their tests have shown that Bac M35 remains stable when temperatures vary and does not alter the characteristics of the food.
The studies done on Bac M35 could potentially lower the number of Listeria monocytogenes contamination recalls. Listeria monocytogenes is the cause of around 100 deaths a year in the United States, and 150 hospitalizations and 35 deaths a year in Canada.
World's Largest Sea Turtle Could Come Off 'Endangered' List, but Protection Groups Worry
SEAFOODNEWS.COM [Post and Courier] By PATRICK WHITTLE Associated Press - January 17, 2018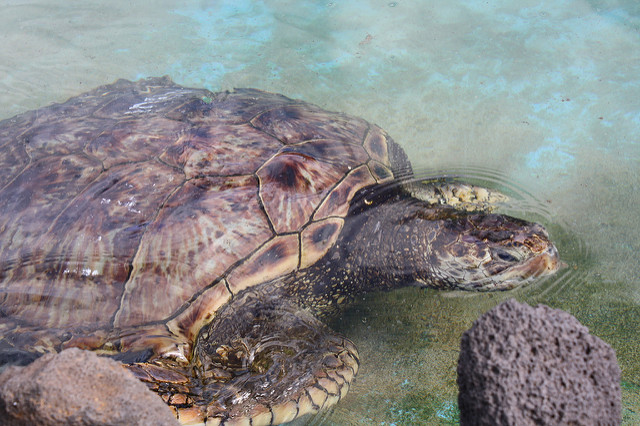 Federal ocean managers say it might be time to move the East Coast population of the world's largest turtle from the United States' list of endangered animals.
An arm of the National Oceanic and Atmospheric Administration has received a petition from a fishing group asking that the Northwest Atlantic Ocean's leatherback sea turtles be listed as "threatened," but not endangered, under the Endangered Species Act. The giant reptiles, which can weigh 2,000 pounds, would remain protected under federal law, but their status would be moved down a notch.
NOAA officials have said the agency has reviewed the petition from New Jersey-based Blue Water Fishermen's Association and found "substantial scientific and commercial information" that the move might be warranted. The agency now has about eight months to make a decision about the status of the turtles.
Leatherbacks live all over the world's oceans and have been listed as endangered by the U.S. since 1970. Deciding whether the listing should be changed will require determining the stability of the population, said Jennifer Schultz, a fisheries biologist with NOAA Fisheries.
Deciding whether the listing should be changed will require determining the stability of the population, said Jennifer Schultz, a fisheries biologist with NOAA Fisheries. "We'll look at scientific papers, we look at the best available scientific and commercial data," she said. "And then we'll say, 'What does the status look like? How are they doing?'"
Leatherbacks rarely are seen and lay only one or two nests per year in South Carolina. Except for nesting, they live their lives at sea.
In 2017, 14 were found dead along the coast in a period of four months, evidently after following cannonball jellyfish pushed in by the tide. The turtles feed on the jellies.
Most of the turtles were killed by boat strikes and line entanglements. "I would be very concerned if they were downlisted to threatened," said Mary Pringle, of the Island Turtle Team that watches over sea turtle nests on Isle of Palms and Sullivan's Island.
Five of the leatherbacks found dead washed up on those two Charlestonarea beaches.
"Because they're so endangered we don't see them very much in South Carolina," she said. "They need all the protection they can get."
The fishing group that requested the change wants the Northwestern Atlantic's leatherback population to be considered a distinct segment of the population. That segment would include all of the leatherbacks that nest on beaches in the eastern U.S. states. But NOAA Fisheries is going to look at the status of the turtles worldwide, said Angela Somma, chief of endangered species division with NOAA Fisheries.
Blue Water Fishermen's Association requested the change of listing in part to spur new research into the status of the leatherback population, said Ernie Panacek, a past president of the organization. Data about species such as sea turtles and marine mammals play a role in crafting fishing regulations, and fishermen fear the government is using outdated data about leatherbacks, he said.
"I get a little frustrated in the fact that they are making regulations without scientific data in front of them," he said. "The more turtles there are, the more interactions you are bound to have with them."
The leatherback sea turtle has been the subject of intense interest from conservation groups over the years. It's listing as endangered by the U.S. predates the modern Endangered Species Act that was enacted in 1973. The Costa Rica-based Leatherback Trust, an international nonprofit group, describes them as "ancient creatures celebrated in creation myths belonging to diverse cultures around the world."
International Union for Conservation of Nature lists the leatherback sea turtle as "vulnerable," which is one notch above "endangered" on the IUCN's scale. It's one of the largest reptiles on Earth, feeding mostly on jellyfish, which has left them at risk to plastic in the ocean, which can kill them if they ingest it. They are also notable for being the deepest diving and most migratory of all sea turtles, and for their lack of a bony shell.
NOAA is collecting information and comments on the subject until Feb. 5.
+++++++++++++++++++++++++++++++++++++++++++++++++++++++++++
ASMI Training Chefs in "Cook it Frozen" Campaign
SEAFOODNEWS.COM [Seafood News] - January 18, 2018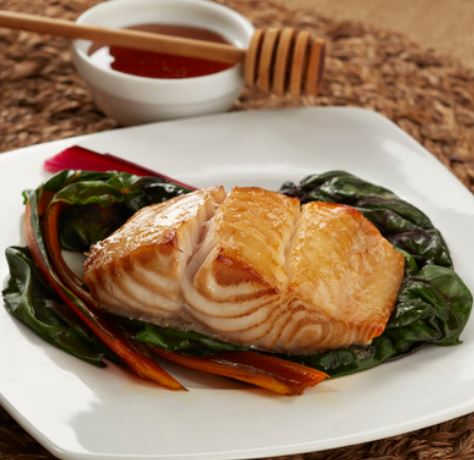 The Alaska Seafood Marketing Institute (ASMI) wants to show young chefs that frozen Alaska seafood is just as good as fresh.
Michael Kohan, technical director at ASMI, spoke to students In Long Beach, California, at the Careers Through Culinary Arts Programs, explaining how flash freezing is an important step for preserving the quality of seafood. The lecture goes hand in hand with ASMI's "Cook it Frozen" campaign, which aims to inform consumers about how easy, nutritious and delicious it is to cook frozen Alaska seafood.
"Freezing fish directly after harvest essentially pauses the natural process of spoilage," Kohan told Foodable TV. "The quality of fresh seafood is like a melting ice cube, the quality cannot be improved, only maintained. Freezing at an ultra-low temperature quickly stops the process of omega-3 oxidation and protein breakdown; actions that contribute to spoilage. The high quality nutrients are locked into the seafood to deliver that fresh-caught flavor and nutrient-packed product up to 12-18 months after the seafood was caught."
Kohan says that fish are either immediately frozen on boats, or delivery to shore-based facilities to be frozen after harvest. Either way, Kohen says that harvesters are "committed to delivery high-quality fish."
"Every species is different, with fatty fish, such as salmon and sablefish, being more resilient to freezing practices than other species," Kohen added. "Some shellfish species, specifically crab, are cooked before frozen because of the different meat qualities. Generally, frozen fresh seafood offers a way to enjoy that fresh-caught taste and receive the benefits of eating a meal high in omega-3 fats and protein content."
To read Michael Kohan's full interview with Foodable TV click here.