****************************************
How do Salmon Always Find Their Way Home? Study Reveals a Remarkable GPS Embedded in Their Skin
Copyright © 2020 The Sacramento Bee
By Ryan Sabalow
May 7, 2020
When it's time to spawn, salmon have an uncanny ability to swim from the middle of the Pacific Ocean in almost a straight line directly back to the mouth of the river where they were spawned and make their way upstream.
The mystery of this unflappable internal GPS system has fascinated ichthyologists for centuries.
But now there may be an answer: The fish have tiny magnets in their flesh that allow them to use the Earth's magnetic field as both a map and a compass, according to new research unveiled last month.
For California, the findings could have positive ramifications for the state's struggling commercial and recreational salmon fishing industry. In recent years, state and federal officials have relied more and more on fish raised in hatcheries that are hauled downriver via boat or in a truck. The hauling somehow throws salmon GPS systems out of whack.
Researchers have for years suspected that salmon are like other animals such as rodents, bats, birds, sea turtles and lobsters that rely on the crystals of magnetite -- a naturally magnetic mineral -- in their bodies to find their way around the globe on their migrations.
To test the hypothesis, researchers at the University of North Carolina, Chapel Hill, Oregon State University and a private firm, LGL Ecological Research Associates, used an elaborate electrified coil system to subject juvenile Chinook salmon to magnetic pulses known to reverse the polarity of magnetic particles.
These same pulses have been shown to affect magnetic orientation behavior in other migratory animals.
Testing magnets in salmon flesh
The researchers divided the small salmon they wanted to study into groups.
The control group wasn't subjected to any pulse; the second was subjected to a typical magnetic field; and the third group was pulsed with a magnetic field whose properties had been tweaked, which the researchers suspected would alter their swimming course.
When placed in the water, the control group and the one pulsed with the regular field oriented in the tank almost identically. But the fish hit with the altered magnetic pulse swam on the same path, while the control group fish zipped around the tank seemingly at random.
While more study needs to be done to confirm the findings, the research appears to prove the theory that the "magnetoreceptors" in salmon play a critical role in their migration.
"We demonstrated from the time they hatched, they can detect the magnetic field and they can respond to it," said David Noakes, a professor at Oregon State, the director of the Oregon Hatchery Research Center and one of the researchers involved in the study.
Noakes said it's likely that when a juvenile fish reaches saltwater, it essentially locks in the latitude and longitude of the river mouth, knowing it will need to come back to those coordinates -- almost like "dropping a pin" on a smartphone's GPS mapping program.
Finding their way back home in the vastness of the Pacific is a pretty remarkable feat, given the fish make just one return trip in their life cycle. Salmon die after they spawn. So unlike nature's other migrants, the fish don't learn the journey from their parents, he said.
But the salmon's internal magnetic field sensors only take them so far, Noakes said.
Once the adult fish get to the river itself, they likely rely on the chemical composition of the water to find their way back to the very gravel beds in the tributary in which they hatched.
"(A salmon) goes through a special kind of learning when it's incubating and just before it leaves the river," Noakes said. "It pays very close attention to the chemical nature of the water it's exposed to. The same way you remember your grandmother's kitchen from the smell of baking bread and chocolate cookies and that kind of stuff."
Studies are underway to confirm that theory, too, he said.
Helping trucked fish find their way
Aside from answering a question that has perplexed scientists for centuries, the hope is the research could have practical applications to aid the West Coast's struggling fishing industry.
It's become a common practice in the Pacific Northwest and in California to haul juvenile fish raised in hatcheries downstream in tanker trucks or in barges. Hauling has become increasingly popular in drought years when fish numbers plummet.
Under these hauling programs, hatchery managers take the fish closer to the mouth of the river, keeping them safe from predators. This gives them a better chance of survival and provides more fish for anglers to catch. Efforts also are underway to attempt to "trap and haul" endangered winter-run Chinook salmon to bring them back to their traditional spawning grounds, which were blocked when Shasta Dam was built in the 1930s and 40s.
The problem with hauling fish, Noakes said, is the salmon tend to lose their way back when they reach adulthood.
Noakes said it's likely the salmon's magnetic maps and compasses go haywire from the electromagnetic fields generated by the engines of the trucks and the barges.
The hope is maybe someday, the fish before they're released could get pulsed with a magnetic field that could restore their internal GPS systems.
"That's the next experiment we're going to do," he said.
COMMENTARY: Trump Lifts the Net off American Fishing
By Joe Grogan and Peter Navarro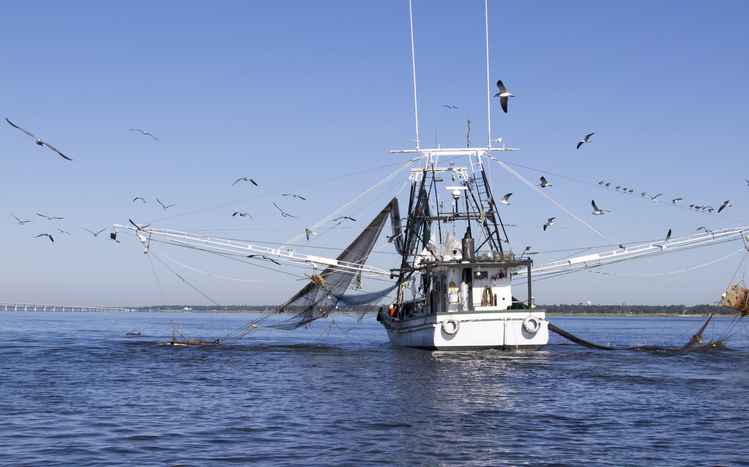 With the global food supply chain under stress, President Trump's executive order Thursday will help reduce pain in the grocery checkout line—and also strengthen U.S. food production against foreign competition.
The order creates an administrative trade task force to find new markets for American seafood products and identify unfair trade barriers. It also supports industry research, removes unnecessary regulations on commercial fishermen, and streamlines the aquaculture permitting process.
These reforms will allow producers to make better use of the country's ample resources. The U.S. has one of the world's largest exclusive economic zones, a vast area of ocean in which we have sovereign rights over natural resources. But more than 85% of seafood consumed in the U.S. is imported. U.S. fish farms produce only $1.5 billion a year, compared with $140 billion in China. Much foreign seafood comes from fish farms in countries that often fail to meet international standards on health, labor and the environment. Many of China's catfish and tilapia swim in shallow pens with low oxygen levels, polluted by their own waste along with improperly used antibiotics and fungicides. Farmed fish in South America routinely suffer from infectious anemia, algae blooms and sea lice due to poor biosecurity protocols.
The Trump administration wants to protect American consumers from those unhealthy practices, and American aquaculture is the gold standard. Consider the sleek, silvery and delicious Kanpachi—raised in the deep blue waters off Hawaii's Big Island, inside high-tech submerged pens developed through American innovation. Hawaii's cutting-edge ocean farms are subject to the highest environmental standards: The fish are raised in pens with healthy oxygen levels and fed sustainable feed. If American aquaculture is allowed to grow to its full potential, it can help revive domestic fish processing, halting the long-running trend of plants moving to China.
President Trump's executive order creates a task force to enact policies that encourage fair and reciprocal trade for America's seafood industry, and strengthens enforcement of illegal, unreported and unregulated fishing. The order affirms that the U.S. will continue to hold imported seafood to the same food-safety requirements as domestic products. And it removes many burdensome regulations on commercial fishermen.
This boost to America's seafood producers will have knock-on effects in other industries. Expect an increase in jobs in domestic seafood processing, transportation, storage and feed production, as well as greater activity in related fields of biology and engineering.
The order isn't the only way the administration is supporting the nearly two million Americans in the fishing industry. Last month Commerce Secretary Wilbur Ross announced $300 million will go to U.S. fisheries from funds set aside through the Cares Act. The aid will go to states, territories and tribes with fisheries that have been hurt by the pandemic.
These types of policies have been effective in the past. The 2011 National Shellfish Initiative helped promote sustainable commercial production and increased populations of oysters, clams and mussels. Each of the past five years has seen growth of more than 6% in the production of oysters, the most valuable marine species farmed in the U.S., with production spread across regions from Maine to the Gulf of Mexico and the Pacific Northwest. And in the past three years the National Oceanic and Atmospheric Administration has reformed or repealed dozens of regulations and helped save the seafood industry hundreds of millions of dollars.
The U.S. is an ocean nation, with the laws, territory, natural resources and expertise to be the world's seafood superpower. President Trump's new executive order will help the seafood industry strengthen its competitive potential and put more on Americans' plates.
NRDC, Partners Sue to Protect River Herring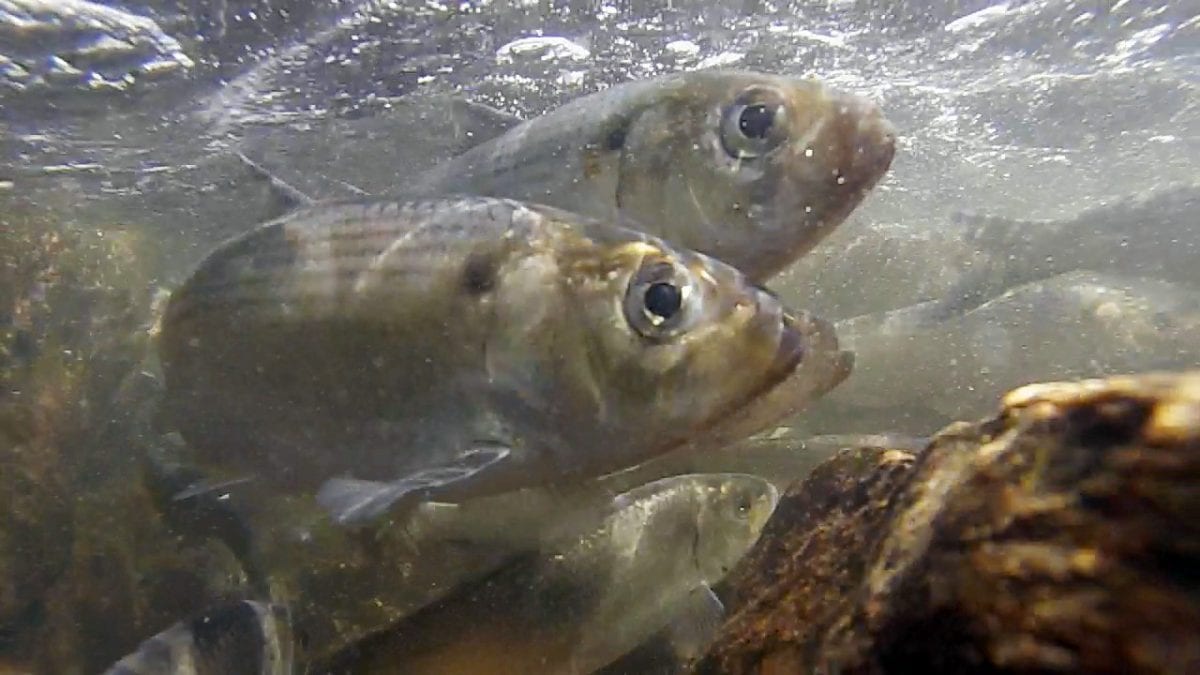 WASHINGTON (Apr. 30, 2020) – NRDC (the Natural Resources Defense Council) and a coalition of fishing and watershed protection groups filed a lawsuit today in federal court to protect river herring from extinction.
The complaint alleges that the National Marine Fisheries Service (NMFS) violated the Endangered Species Act and the Administrative Procedure Act when it declined, last year, to list alewife and blueback herring—collectively referred to as river herring—as threatened species. A court previously found that the agency's 2013 decision to not list the species was arbitrary.
"River herring are facing warming waters, extreme flooding events, and other threats that NMFS has chosen to minimize," said Sam Eisenberg, attorney for NRDC. "The agency is ignoring the science by speculating that river herring will quickly 'recolonize' rivers after their populations are wiped out, and ignoring the threat climate change poses beyond 15 years. Its policy for these vulnerable species is essentially 'cross your fingers.'"
Alewife and blueback herring may be small, but they are a critical part of the coastal riverine and ocean food chains. River herring were once abundant up and down the eastern seaboard, with spawning runs in larger rivers numbering into the millions of fish each year. Their populations collapsed in the 1970s and have never recovered—they are now a mere 3% of historical levels, according to estimates.
"Federal agencies have failed for decades to give these keystone species the protection they need to recover," said Roger Fleming, attorney for Anglers Conservation Network, Great Egg Harbor River Council, and Great Egg Harbor Watershed Association. "That failure compounds the threats that river herring face from industrial fishing, habitat destruction, and pollution. The science is clear that they merit protection under the Endangered Species Act. Listing river herring is the best chance to ensure their survival and recovery."
BACKGROUND
NRDC petitioned NMFS in 2011 to list the two species as threatened. The petition described the perilous state of the fishery and the threats river herring face from overfishing, dams and turbines, and climate change. NMFS declined to list the species in 2013, and NRDC and partners sued, alleging that the decision regarding blueback herring was arbitrary and capricious.
In 2017, a federal court in Washington, DC agreed, vacating NMFS's decision, and holding that the agency had committed significant errors.  It cited, for example, flaws in the agency's statistical analysis of blueback herring population trends.
Last June, NMFS issued a revised listing determination, again declining to protect either species.
In today's lawsuit, the conservation groups allege that NMFS unlawfully cut short its consideration of climate change by selecting a "foreseeable future" period extending only to the year 2036. Moreover, the groups claim, NMFS relied on a theory that lacks scientific support when it concluded that fish from neighboring regions will rapidly "recolonize" those regions if river herring in the rivers there are extirpated.
"NMFS's claim that blueback herring will simply reappear in rivers stretching over 1,000 miles of coastline in Massachusetts and Rhode Island is magical thinking," said Eisenberg. "And its confident predictions about how this 'recolonization' will play out over the next 60 years is at odds with its own failure to consider the effects of long-term ocean warming."
"We've seen widespread drastic declines in all of our historic river herring runs here in New Jersey. In the spring, migrating Striped Bass used to follow these fish and feed on them prior to spawning. Nowadays they are left to scrounge for other forage at a time when they need them most," said Capt. Paul Eidman, Founder of Anglers Conservation Network.
"The historical abundance of river herring in the Great Egg Harbor River system is long gone. New Jersey has outlawed the possession of a single river herring by one of our members, but the federal government allows them to be killed by the thousands as bycatch in federal waters.  It's time for the National Marine Fisheries Service to list the blueback herring as a threatened species and start to take seriously the work needed to bring them back," said Fred Akers, Administrator of the Great Egg Harbor Watershed Association.
NRDC filed the lawsuit in federal court in Washington, D.C. on behalf of itself, Anglers Conservation Network, Great Egg Harbor River Council, and Great Egg Harbor Watershed Association.
The complaint is available here.
Most Restaurants Expecting Slow Build in Business as America Recovers from the Coronavirus Pandemic
May 8, 2020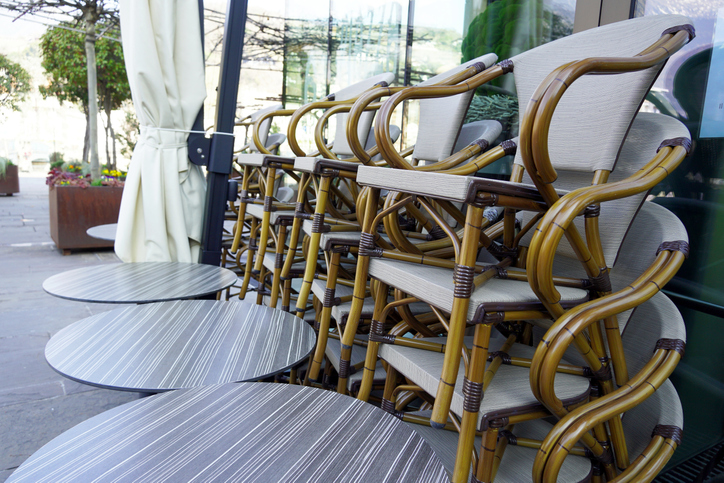 As states begin to reopen and hope appears to be on the horizon for the foodservice industry, a survey from the National Restaurant Association shows that restaurant operators still feel there is a long road ahead.
According to the response from the Association's April survey, operators expect their sales, employment and capital spending levels to remain low for the remainder of 2020.
The latest numbers from research firms like Technomic and the NPD Group, indicate sales at foodservice moving in the right direction, albeit at a snail's pace.
Despite the positivity with states releasing their reopening plans, consumer sentiment, staffing limitations and investments in their business could keep foodservice owners from returning to normalcy before the year wraps up.
Urner Barry's Andraia Torsiello explored the impact consumer feelings will be as they are once again able to go out in public and dine in their favorite spots.
"Now that states are beginning to reopen non-essential businesses, consumers are once again expressing feelings of excitement, fear, and uncertainty," Torsiello wrote. "Often, these feelings are informed by their view on how the health crisis compares to the economic one."
According to Datassential, nearly 60% of Americans are "very worried" about their personal health. Which could keep many from taking what they deem as a risk to sit in a restaurant for an extended period of time.
Technomic found that the majority of consumers will be more cautious before entering an eatery, preferring to wait over a month after restrictions lift to eat a meal out of the house. However, 32% said they were willing to return as soon as social distancing restrictions are lifted.
"Avoidance of eating out remains steady but is starting to soften," Urner Barry's Andraia Torsiello wrote. "As some states start to reopen restaurants for dine in, avoidance is beginning to show signs of decreasing."
Torsiello also noted that once restaurants reopen, there could be a "heightened appreciation for the sense of normalcy the atmosphere creates."
"Familiar comforts will help consumers unwind when they are prepared to return to their favorite establishments," Torsiello said. "When asked about the emotional benefit gained from eating at restaurants, consumers are most looking forward to relaxation, and this emotion was most prevalent among Boomers."
Although consumers may be willing to regain normalcy, Restaurant Association survey respondents, especially operators in the higher-check table service and limited-service segments were noticeably pessimistic about their business improving in the near future.
"More than eight in 10 casual dining, fine dining and fast casual operators expect their sales in six months will still remain below previous-year levels," the NRA said.
Another key area that may take some time for restaurants to grasp is labor. In April, the NRA found that two out of three restaurant employees lost their....
"The restaurant industry has been the hardest hit by the coronavirus mandates—suffering more sales and job losses than any other industry in the country," Executive Vice President of Public Affairs Sean Kennedy wrote to bipartisan congressional leaders.
The group's survey said that many operators expect a slow build to staffing levels seen before the COVID-19 pandemic. Aside from a mixed back, in the quick service sector, the NRA survey revealed that over 70 percent of table service operators and two-thirds of fast casual operators expect to employ fewer people in six months than last year.
When it comes to capital spending, only 28 percent of operators, a significant drop off 54 percent from the first three months of the year, plan to make an expenditure in the next six months. A similar drop-off was seen with those considering remodeling or expanding in for the rest of 2020.
As some states begin their journeys back to normalcy, restaurants will be awaiting a much-needed increase in foot traffic. Consumer sentiment and the financial impact the past two months will have big impact as restaurant operators bounce back from the pandemic.
(5-3-2020) I always like to offer a little shout-out to trees I find have gone the extra mile to survive. This one overcame a split personality in early life -- to rise above it all. Yes, it's still quite alive ... and budding as we speak.