The big fish story this week is a deadly scare for the famed Long Beach Island Surf Fishing Classic/Derby. It seemed the event was found floating face down in the water – unresponsive.
The contest's longtime sponsor, the Southern Ocean County Chamber of Commerce, sent an apparent death-toll message to the Classic's tournament committee. It read, in part, "After much discussion and careful consideration, our Board of Directors has had to make decisions on how our organization can best meet the demand of this post-storm environment. It was determined the Chamber of Commerce can no longer continue its role of organizing and running the LBI Surf Fishing Classic."
There aren't too many ways to take that message; after all, the Derby/Classic was the chamber's baby, having given birth to it in 1955. The chamber was then known as the Long Beach Island Board of Trade and the event was called the Striped Bass Derby. It was meant to enhance post-season appreciation of LBI – and maybe add some autumnal revenue to lingering post-season businesses. That mercantile theme has not only survived for more than half a century but had been more pronounced than ever. So thought those of us close to the contest.
Upon getting notification, I went a tad numb. I put word out on my website atjaymanntoday.ning.com. I wrote, in part, "I'm going to pass this on, as is. It is a tough message to digest. It means the Chamber is bailing on the Classic/Derby. I was fearful that the combined pressures from the superstorm and the passing of eternal supporter Frank Panzone might lead to this. It should be realized that the event had been going through some turbulent times, as much due to a slightly waning angler support – though sign-up numbers had been more up than down – as much as Holgate's disappearance and tougher data tracking expense for the Chamber…."
(Above: Tourneys eternal supporter, Frank Panzone.)
The public reaction was not swift. It was more of a slow pressure-cooker buildup. In fact, it wasn't until days later, after word had fully gotten out, that things either sunk in or responders finally got their thoughts in a row. Outrage emerged, mainly aimed at the chamber. In fairness, I fielded a few folks who said good-riddance to the contest. But the event has long had its detractors.
By the way, I never encouraged negative jabs be taken at the chamber. In fact, I was far more resigned to this really being the Classic's end. I was thoroughly stunned that the chamber's executive committee didn't foresee a royal whiplash coming back at them from anglers and even businesses. I also wondered if anyone would rush forth to resuscitate the patient.
MY CLASSIC THOUGHTS: This event is, at once, a testament to the way we were and also to the way we should be: an Island that has long loved its surf fishing.
I'm not slighting the Chamber of Commerce in any way. It has its reasons for dropping the tourney. But I'm also not going to slight legions of anglers, many of whom all but live for the eight-week event – and the classic feeling of being on the Island in autumn during some of the best fishing the Eastern Seaboard has to offer.
If this fishing tournament had truly run its course, I'd be the first to admit it. It hasn't – not even remotely. We have been in the ballpark of between 700 and 1,000 entrants, annually – and that has been during tough economic times. Per tradition, tournament members bring their entire families along with them, meaning it's more than just the anglers buying into fall time on LBI.
Admittedly, back in the early days (circa 1955), the then-Derby had attracted twice as many participants as nowadays. However, many of those were symbolic entrants, more than hardcore anglers. We very likely have more dedicated fishermen in the contest nowadays.
In the late 1950s, my dad was a dedicated Derby sometimer, mainly weekends. But, whenever he fished, year 'round, he wore his entrant badge proudly.
Personally, I'm doubly put off by the possible loss of this fishing classic. All the current tournament committee members, myself included, have been entrusted with its welfare. We just can't have this happen on our shift. Whether or not we can save it for this year remains to be seen. We need help – and from what I'm hearing, entire municipalities might rally to help save the tourney.
An after-the-fact meeting of the Classic's tournament committee has been scheduled. It's unknown where this will lead, though virtually anything is better than where we had gotten. Please check my website for updates.
(Below: Mayors like LBT's Joe Mancini (top) and Ship Bottom's Bill "Porky" Hulsenbeck swore they would step in before seeing the Classic die.)
BAD TIMES FOR BARNEGAT BIVALVES: A big chunka clamming grounds were (finally) reopened this week in southern Barnegat Bay, extending from bayside 5th Street in Beach Haven, over to Thompson Creek on the mainland and northward to Oyster Creek. That clam-rich sector of the bay had, very inexplicably, been closed to clammers since Sandy struck. The clams residing therein had some bad stuff holed up inside them.
Our delectable Mercenaria mercenaria (hard clams) in southern Barnegat Bay were harboring some nasty-ass gunk, including sickening bacteria and even viruses, surely related to the toilet flush flooding of the superstorm. State authorities testing the clams kept finding that the bivalves contained unsavory stuff, which you surely wouldn't want to down on the half-shell, regardless of how much Tabasco sauce you'd be willing to use. I saw the bacteria counts and they were in the sure-to-sicken stratosphere.
The odd part was the way the contaminants just kept keeping on. For week after week, then month after month, the adulteration of the clams remained. In just that section of Barnegat Bay (mainly Little Egg Harbor) the clams just couldn't loose the sickening gunk festering within.
Some experts uneasily edged toward blaming a cold winter, which had the clams going dormant, unable to purge themselves. But as the clams in the bay waters off LBI kept the crap within, I unfurled my flags of doubt. That "lack of purging" assumption turned suspect. In fact, one need only look toward northern Barnegat Bay. Those stone's-throw-away waters were reopened to clamming in fairly fast order, post-Sandy. I guarantee those clams aren't magically more adroit at purging.
(Below: Holgate's shift west, and lines of shoaling.)
There is something larger and potentially more alarming in play among the clams hereabouts, evidenced by the fact that clams south of that Fifth Street to Thompson Creek line are still bacteria and virus heavy. The remaining condemned zone includes the famed Middle Grounds and also the legendary Holgate mudflats, home to the finest tasting clams anywhere.
I'm what might be called a semi-expert on stuff like this and I'm borderline baffled as to why those bivalves remain so sickening – should they be eaten raw. However, I'm also attuned to the terribly troubled waters in and around Little Egg Harbor, an area that is supposed to have a constant supply of ocean-fresh water, twice daily, with the tides.
And there lies the rub, methinks. It is not a case of those tainted clams being piss-poor purgers but a more troubling case of the bay having become a piss-poor provider of fresh ocean water.
There is a continuing closing off of the bayside waterways between Little Egg Harbor and Little Egg Inlet, the result of shoaling and the buildup of detritus. It is now manifesting in what amounts to torpor within parts of southern Barnegat Bay. It's not quite stagnation but an ecology crippling lack of essential ebb and flow. It's making life miserable for any marine flora and fauna unable to conveniently flee from low-flow water conditions.
There are no simple answers, considering the feds do not covet the ICW (Intracoastal Waterway) in that very zone. They consider it nonessential when it comes to dredging and such.
Adding to the flow woes of Little Egg Harbor is the advancing Holgate hook. Those migrating south end sands are oozing west, closing in on the sedges known as the Sheepsheads. A hookup twixt Holgate and the Sheepsheads would pinch off all water flow – not to mention boat traffic – adjacent to the bayside LBI, all the way down to Beach Haven.
And if boating and clamming aren't of prime concern to you, a dying tidal exchange on the south end will surely make for some ugly water conditions for bay beaches and along backyard docks. It sure deserves a close watching.
THE NEW NORMAL SHINES: I'm kinda getting overrun by the emerging concept and catchphrase "the new normal."
To be sure, I'm not sure of what it means, much less what I'm supposed to do to get on the new normal bandwagon. In fact, I've become a tad nervous over this new newconcept. If there's a new normal, there gotta be a brand spankin' new abnormal. Thenew abnormal could leave a lot of fine folks suddenly high and dry.
"Sorry, mister, but that's now considered abnormal. Put your hands behind your back – and stop resisting, or we'll be forced to use this really cool, handheld, neuron-numbing, eyelash-curling, double- diode device on your genital region. Oh, what the hell, I think we'll use it anyway. … So, how was it?"
"Uh, abnormal."
In an abnormally normal way, this is my way to address the nagging question being repeatedly sent my way of late, namely, "Will the Island be back to normal by this summer?"
I now see a way out of this. "The Island will surely be back to normal by this summer. Of course, I'm referring to the new normal."
"Huh?"
Unlike many forsaken folks, I'm inclined to buck the doomly, gloomy trend and predict the Island will be the same as it ever was, easily by summer.
For Lucky Summer 2013, we won't miss a frickin' beat – or a single cash register ka-ching. Fishing will certainly be working on fluke-seeking normalcy by June. I'll even venture to say our overall appearance might be a tad comelier, as homes, businesses and assorted buildings show new, post-Sandy facelifts.
One glaring exception to the rapid recovery roll could be the Holgate end, which will become – rudely or understandably – something of a Sandy-fied tourist draw. Hey, gawkers have always floated the Island, so to speak.
We will also see a load of new faces. A slew of Garden State northerners, who have been stormed out of favored haunts, like Seaside Heights, will drain our way. You might not even notice them, per se. Who among us has memorized the faces of every seasonal "regular" who comes here? No one. If you've seen one newish face….
I grow a bit more uneasy when pondering the possibility of what might be called a pending attitude shift, again, out of the north. It won't be a huge thing but enough to be felt – and heard, as North Joisey accents hit the ear-ways. I hate to spook our boys in blue but they might be the ones coming nose-to-nose with that attitude shift, i.e. urbanish folks needing an LBI attitude readjustment.
That attitudenous angle notwithstanding, I'm rooting for one and all seeing as kick-ass a summer as they've/we've ever had. Nothing spells recovery better than tons of good times heaped upon one and all.
AFLUSH IN LAWS: In recent months, I've weathered some pretty s****y legal screwings. Admittedly, they weren't biggies by any stretch, but they've surely shaken my sense of personal freedom to the inner core.
In short order, I have been warned that it is against the law to pick up whale vomit (ambergris) found on the beach, or to pick up surf clams without a license, or gather random feathers found resting on the deep woods floor, or to bring home shed deer antlers, or to even knit while fishing.
I can also point out some less outdoorsy, over-legal issues I've seen of late, including a buddy receiving a moving violation for having an air freshener hanging off his rear view mirror and (I swear to the heaven this is true) a gal who was warned about frowning at a police officer – a citable offense in NJ. I repeat: It is against the law to frown at a cop in NJ, per statute. Check on it.
Having long sensed that NJ is a no-way state – as in no-way you're allowed to do that, buddy – I recently saw it graphically quantified. The bad freedom news arrived via the Mercatus Center of George Mason University.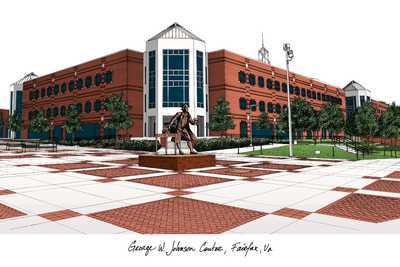 An ongoing study being performed by the center uses an increasingly complex series of criteria to determine how much individual states turn the freedom-squashing screws against its residents. If you feel like your NJ eyeballs are all but bugging out from the police and government pressures perpetually squeezing your privates, you're feeling the ill effects of the second-most freedomless state in the nation. Yep, NJ is 49th out of 50 when it comes to simply leaving folks alone. Only New York is worse at putting its people through the freedom grinder.
By the by, it's not me opting to dramatically use the "freedom" word. The study is headlined as, "How Free Is Your State?"
I wish I had some zingy comeback or chuckleable retort to this truly dismal freedom debauchery in NJ, but I have no doubt I'd be breaking some law – or inciting legislators to introduce a slew of bills to thwart any liberties I might be insinuating.
My advice: If you can't have a free state, at least have a good lawyer.
(Below: A damn good choice for a lawyer.)
(So, what sparked my pissiness regarding our state freedoms screws? I recently asked an authority if selling fishing flies might be considered illegal trading in wildlife, if the feathers were from a nongame species? The answer was immediate and fairly arrogant: "Absolutely." Ah, the feathers of freedom in America ... going down in flames.)