Copyright © 2018 The Associated Press
By Patrick Whittle
November 12, 2018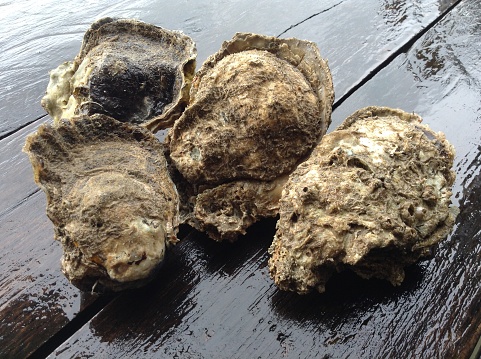 Valuable species of shellfish have become harder to find on the East Coast because of degraded habitat caused by a warming environment, according to a pair of scientists that sought to find out whether environmental factors or overfishing was the source of the decline.
The scientists reached the conclusion in studying the decline in the harvest of four commercially important species of shellfish in coastal areas from Maine to North Carolina — eastern oysters, northern quahogs, softshell clams and northern bay scallops. They reported that their findings came down squarely on the side of a warming ocean environment and a changing climate, and not excessive harvest by fishermen.
One of the ways warming has negatively impacted shellfish is by making them more susceptible to predators, said the lead author of the study, Clyde MacKenzie, a shellfish researcher for the National Oceanic and Atmospheric Administration who is based in Sandy Hook, New Jersey.
"Their predation rate is faster in the warmer waters. They begin to prey earlier, and they prey longer into the fall," MacKenzie said. "These stocks have gone down."
MacKenzie's findings, the product of a collaboration with Mitchell Tarnowski, a shellfish biologist with the Maryland Department of Natural Resources, appeared recently in the journal Marine Fisheries Review. The findings have implications for consumers of shellfish, because a declining domestic harvest means the prices of shellfish such as oysters and clams could rise, or the U.S. could become more dependent on foreign sources.
The scientists observed that the harvest of eastern oysters from Connecticut to Virginia fell from around 600,000 bushels in 1960 to less than 100,000 in 2005. The harvest of the four species declined from 1980 to 2010 after enjoying years of stability from 1950 to 1980, they found.
The scientists reported that a positive shift in the North Atlantic Oscillation led to the degradation of shellfish habitat. The oscillation is an irregular fluctuation of atmospheric pressure that impacts weather and climate, which in turn affects things like reproduction and food availability for shellfish.
The study mirrors what Maine clam harvesters are seeing on the state's tidal flats, said Chad Coffin, a clammer and the president of the Maine Clammers Association. Maine's harvest of softshell clams — the clams used to make fried clams and clam chowder — dwindled to its lowest point since 1930 last year.
It will take adopting new strategies, such as shellfish farming, for the fisheries to survive, Coffin said.
"Clammers aren't the reason there's no clams," he said. "We need to adapt, we need to focus our efforts on adapting to the environment we have."
Some near-shore shellfish harvests in the U.S. remain consistently productive, such as the Maine sea scallop fishery, which takes place in bays and coastal areas in the winter. The state's scallop fishery bottomed out at about 33,000 pounds in 2005, but has climbed in recent years, and its 2017 total of almost 800,000 pounds was the most since 1997.
Many in Maine attribute the health of the fishery to conservative management, said Alex Todd, a scallop fisherman who also works the waters off Massachusetts.
"Up and down the coast, there have been good years recently compared to 10 or 15 years ago," he said.
But the scientists' findings track with others who have studied the impact of warming waters on shellfish, such as Brian Beal, a professor of marine ecology at the University of Maine at Machias. Beal, who was not involved in the study, has said rising seawater temperature could spell "doom and gloom for the clamming industry and probably for other industries as well."
That's especially true of valuable species that are important food items, like clams and mussels, he said.
"None of this can be attributed to overfishing, a term that is used willy-nilly and applied erroneously to these declines in commercially important shellfish," Beal said.
Photo Credit: Shutterphuma / iStock / Getty Images Plus
**************************************************************
Fresh or Frozen Fish? The Answer May Surprise You
Copyright © 2018 Portland Press Herald
By Christine Burns Rudalevige
November 12, 2018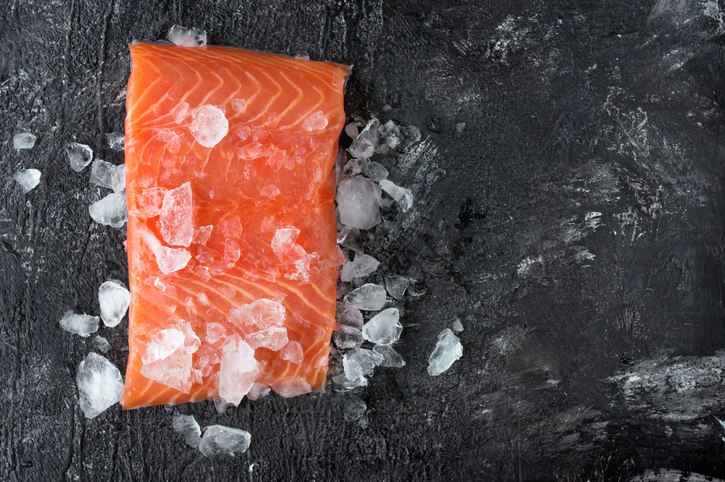 Seafood educator and chef Barton Seaver says the least sustainable fish in any kitchen is the fish that gets tossed because it went bad before it was eaten. Buying frozen seafood, then, can help prevent waste, among the ways it is a sound, sustainable choice.
But is it as good as the great fresh seafood we have access to here in Maine? A long-standing myth about frozen seafood purports that it is of poor quality because freezing is the seafood industry's way to prevent aging fish from going bad.
"But the technology of freezing seafood has evolved to the point where [the quality] of frozen seafood is comparable to, if not better than, fresh fish," Seaver said, adding that because frozen seafood can be shipped by land or sea instead of air, its environmental costs are even lower. A bonus? Frozen seafood may cost less, as the industry passes on to the consumer cost-savings from cheaper transportation and less food waste. (Full disclosure: I work with Seaver, who lives in South Freeport, to produce print, on-line and multi-media seafood educational materials.)
In Maine, it's easy to get spoiled by our access to fresh, wild-caught and farmed seafood up and down the coast. If you get to fishmongers regularly - either freestanding stores or counters within grocery stores - and cook the fresh seafood within a day or two of your purchase, you get kudos for your patronage and your planning, and are duly rewarded on your plate.
But for many home cooks, even in Maine, frozen seafood is the more convenient option because they can buy a large amount at once and cook portions as needed without wasting any. Industry efforts are afoot to incorporate greener freezer technologies, making frozen not only convenient but also sustainable.
There are three main reasons to freeze seafood, explains Peter Handy, president and CEO of Bristol Seafood in Portland.
The first is to lock in flavor. The term frozen-at-sea (FAS) means the fish are pulled from the water and frozen right on the fishing vessel. "[Fish] are flash-frozen (at -65 degrees Fahrenheit) at sea literally within hours of being pulled from the water," Handy said.
The second is to manage the ebb and flow of seasonality. One of Bristol's flagship products is frozen-at-sea Norwegian haddock. "Haddock caught in winter yield thicker and juicier fillets than the fish caught in summer when they are spawning and using all of their energy stores to produce more haddock," Handy said. Harvesting and freezing winter haddock lets consumers buy quality haddock at other times of year. (Bristol's frozen-at-sea haddock is sold regularly in most Hannaford stores.)
The third reason is to decrease the environmental impacts of shipping food from place to place. "You have to admit that some seafood is really tasty, but it comes from far away," Handy said, citing Pacific Northwest wild salmon and New England sea scallops. Transporting such fresh seafood inland typically requires packing it with heavy, frozen gel packs in an abundance of Styrofoam and putting it on a plane, all of which amounts to a larger carbon footprint for those items. But frozen fish can take the slow boat (or train) in freezer containers to get to its destination, Handy said.
Handy acknowledges that freezing seafood requires energy, most of it derived from burning fossil fuel. But he counters that the frozen seafood industry works to conserve energy. And he points to evolving technology, like that included in Bristol's new tunnel freezing system, which freezes scallops in just five minutes using what is called transcritical refrigeration. The process uses recycled CO2 instead of more environmentally damaging refrigerants to produce cold air.
I've started buying half of my seafood frozen. I opt to buy frozen fish that's still frozen (as opposed to frozen fish that is thawed at the market and presented in the fresh fish case) because then I can better control when it gets thawed. Just as the quality of fresh fish decreases as it sits, so does the quality of frozen fish once thawed.
To maintain its good quality, all frozen seafood should be held at 0 degrees F at every point in the supply chain. Signs that indicate improper handling include packaging that is torn or crushed on the edges; pieces that are frozen together in a single mass; or signs of ice crystals or frost. Once you get it home, immediately place the frozen seafood in the back of your own freezer.
When you are ready to use it, thaw the frozen seafood in the refrigerator. Take the portions you intend to cook, unwrap them and thaw them on a covered plate for 6-8 hours, depending on thickness. If, like me, you forget to take your seafood out of the freezer to thaw properly, you can speed up the process by removing it from its original packaging, putting it in a zip-top bag, sealing the bag and placing it under cool running water for 15 minutes to an hour, depending on the thickness.
But that seems like a lot of wasted water and an unnecessary use of a plastic bag, especially when you can just cook the fish from frozen. I get good results if I follow a few guidelines: First, I allow about 10 minutes more cooking time than I would if using fresh fish. Next, I add a bit more fat - butter or olive oil - to help keep the outside of the seafood supple during the longer cook time needed to let the center cook through. And I use gentler cooking methods - steaming (see Scallops en Papillote recipe), poaching or slow roasting at around 300 degrees F.
Given my proximity to the shore and my obligation to support local fishermen by buying their fresh catch of the day, I don't see a total conversion to frozen fish. But I'm happy to have it in the rotation as a sustainable seafood option.
******************************************************
Massachusetts Fishermen Ask for More Time to Study Wind Impact
Copyright © 2006-2018 GateHouse Media, LLC.
By Jennette Barnes
November 12, 2018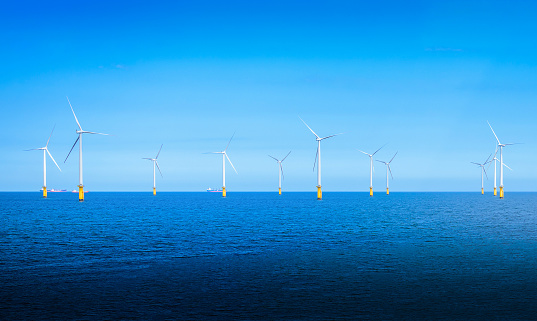 Fishermen, fish processors and others warned on Thursday that fishing grounds will be lost with the construction of Vineyard Wind, and some expressed doubt that planned UMass Dartmouth research can happen fast enough to document the loss.
"We have this huge area we're going to develop, and obviously we've got a pretty close timeline," said Ed Barrett, a commercial fisherman from the South Shore. "How are you ever going to even come close to figuring out an impact? ... I have zero faith in that."
UMD's School for Marine Science and Technology held the meeting to collect fishing industry comments as researchers begin to design monitoring studies that would occur before, during and after construction. Vineyard Wind has hired SMAST to help write a monitoring plan to submit to federal regulators, Professor Steve Cadrin said in an interview prior to the meeting.
Three similar meetings are planned for Rhode Island, Chatham and Martha's Vineyard.
Katie Almeida, fishery policy analyst for The Town Dock, a squid dealer and processor in Rhode Island, said that for two years, her company has been asking for at least five years of pre-construction fishery monitoring, and the conversation has not gone any further.
"And now we're down to what, a year?" she said. "How can we get any meaningful science and study done that's going to actually hold up to any kind of scrutiny for baseline studies?"
People have been asking for a delay, she said.
Cadrin and Professor Kevin Stokesbury hosted the meeting. One of the problems they will face in designing a study, Stokesbury said, is that whatever survey methods they use before construction, they have to be able to use during and after construction, to eliminate variables.
Barrett suggested that with the billions of dollars at stake in offshore wind, tens of millions should be available for this kind of research — like at least $50 million.
Cadrin replied, "I don't think that's a ridiculous number."
About 35 people attended the meeting, and well more than half appeared to come from the fishing industry. Also in the audience were professors, graduate students and public officials.
Active fishermen received $200 stipends for attending the meeting. Offering the incentive was something Vineyard Wind decided to try to attract more people to give their input, according to Crista Bank, fishery liaison for Vineyard Wind.
Vineyard Wind said in a news release that studies of the effects on fishing will seek to further public understanding about the effects of offshore wind development and inform future permitting and public policy decisions regarding wind energy facility siting.
Information collected by SMAST will be made available to the public to help inform future offshore wind permitting and public policy decisions.
Vineyard Wind won a contract in May for an 800-megawatt wind farm starting about 14 miles south of Martha's Vineyard. The company is jointly owned by funds of the Danish investment company Copenhagen Infrastructure Partners and Avangrid Renewables.
Vineyard Wind signed a lease on Oct. 22 to use the New Bedford Marine Commerce Terminal, putting pen to paper at a ceremonial signing attended by Gov. Charlie Baker and a host of state legislators.