Below: It might be best to neither make hide nor hair of this photo. When finally focusing in on its essence, even insect admirers like me get a crawly feeling on the neck. (Wolf spider.) 
Below: A lot less crawly and far more swimmy, just to our south huge schools of cow-nosed rays are on the move.Yep, coming our way. These are generally highly harmless fishes and are even the things of in-water petting parks down south. We'll be swimming with them soon. 
***********************************************
********************************************************************
A concerned citizen reported a ghost crab pot that had washed/was pulled up onto shore off Great Bay Blvd. I couldn't leave it there so I walked a distance on the wet and muddy, bug infested marsh to grab it.
The trap had no BRDs or a biodegradable panel to allow critters to get out if it was abandoned. I counted TEN terrapins that drowned in this abandoned crab trap. Adult males and females and some juveniles. The stench was unbearable.
PLEASE always use bycatch reduction devices (BRD/TED) and do not leave your gear behind!!
It might not seem it at first glance here, but I'm highly appreciative of all the birthday wishes.
A bit zoo-like, if you want to show the kids a roly-poly (unnamed) groundhog, check out the fenced off retention basin just south of the Aldi parking lot, Manahawkin. This beefy wood chucker is almost always out and about if it's not too hot. (Photos taken last Friday.) 
Monday, June 29, 2020: Geez, this summer seems like it's never going to be over. Oh, I know the date. But, you have to admit, things began heating up down here so early in the year, with the arrival of COVID crowds and the fight for beach access. It can already feel like late August – while this coming weekend marks the start of the locally official LBI summer season.  
Hell, maybe it's not the worst thing to have this summer take its good old time before departing. I say that with Ecclesiastes in mind: "Then I commended mirth, because a man hath no better thing under the sun, than to eat, and to drink, and to be merry." I won't tack on the famed Book of Isiah addendum to that quote, i.e. for tomorrow we ... Instead, I'll religiously hope this fall time bucks the odds -- and thwarts the worrywarts -- by coming in like a healthy lamb, to really mix seasons and metaphors.
To see our beaches of late, one wouldn't guess there was a bug going around. I'm not being even remotely critical of the crowds. I'm seeing some damn decent on-beach distancing,  whilst the fun factor is akin to sizzling summers past.
YES, SWEAT: 
I am taking note of the awful time some beach badge checkers are having while walking long distances beneath what has become a brutal sun beat-down while wearing masks. I had one checker take off her mask since I could see her eyes were glazed. The fresh air helped but she was truly flushed, though nobly returning the mask to her face as she walked off. Something unfair there. 
I never saw if the following was confirmed or debunked: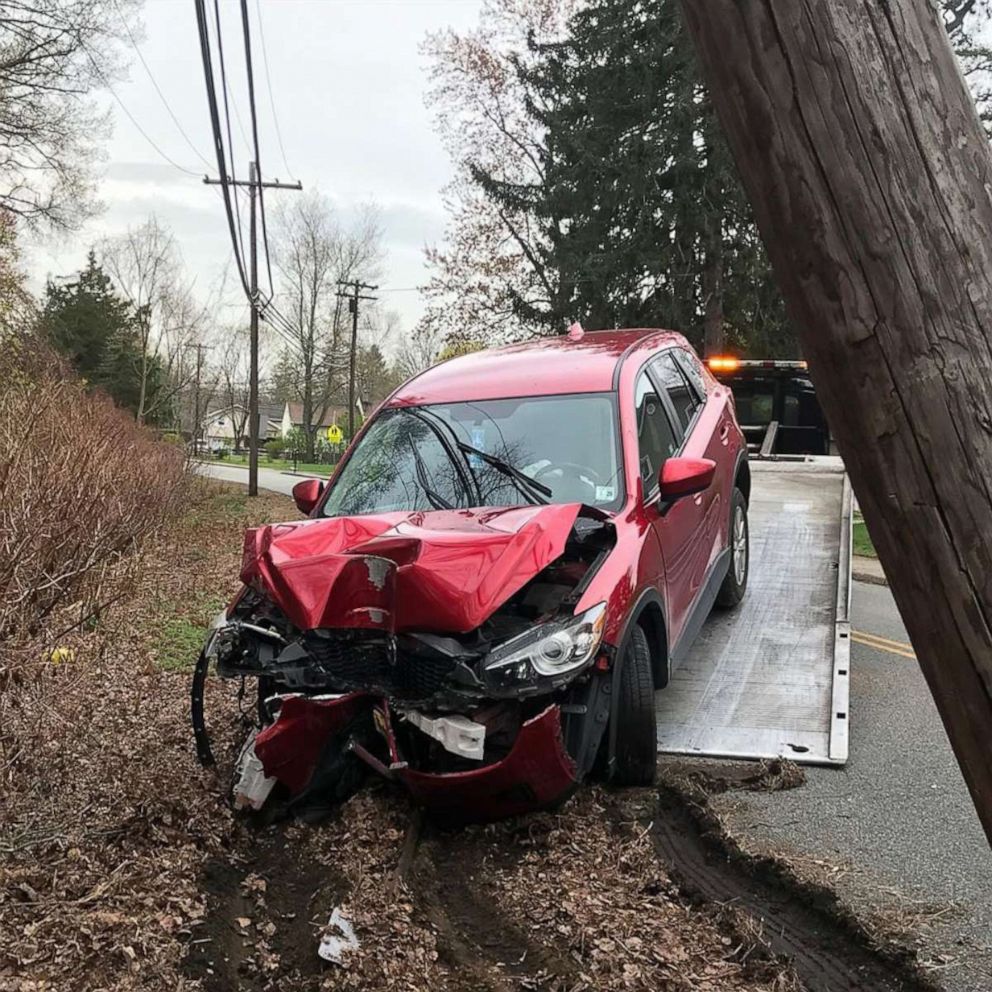 ****************************************************
Saturday's ditching of a banner towing single-engine aircraft plan in the ocean off Surf City involved some lifesaving piloting skills, most notably going down near a beach, without getting too close to bathers. Per the Federal Aviation Administration, this is consistent with pilots making the decision "to ditch (on water) to protect the public on congested beaches."
Equally admirable was the pilot making the water landing by skidding parallel to the swells, a lot like waveriding, as opposed to hitting the waves head on. Even at speed as slow as 25 mph, water becomes concrete hard.
Less advisable – and likely uncorrectable if this was a fixed landing gear craft – was having the landing gear down, leading to a pitch/pole, forward tumble effect.
Here's the video showing what authorities call – ready for the ultimate euphemism? – an "off-airport landing." Boy, that leaves a lot to the crash landing imagination.
https://www.youtube.com/watch?v=TwiVnULx0Ak&t=10s
Still no word on what caused the ditching, though both engine stall and banner rope entanglement jump to mind. I now get to repeat the most famed adage spoken by flying ace Chuck Yeager: "If you can walk away from a landing, it's a good landing."
While the Surf City lifeguards shown in the photos and videos were ultimate heroes, I'll go a bit more reserved by saying they simply acted swiftly and professionally for the situation at hand – in other words … How cool were they!?
To that I'll add a bit of "The hell you say!" banter, aimed at this instructional rhetoric offered by the FAA: "Lifeguard stations along riverbanks or beaches are generally not equipped to respond to offshore aviation accidents. Lifeguards are normally not trained to deal with the hazardous material (hazmat) issues of released fuel and oil and may not be familiar with the aircraft exits and seat belt assemblies …"
I'm writing the FAA asking them to add an asterisk to that section, leading to, "Though the ocean just off Long Beach Island New Jersey is not the worst place to ditch. Just sayin'."
The rescued pilot seen here was shaken but seemed to enjoy a good laugh once on terra firma. The ocean makes it impossible to tell if the pilots pants were from ocean water ... or the crash landing.  
Below: For those who fear flying, our banner place incident made it to the scariest site out there: https://aviation.globalincidentmap.com/
************************************************
Hitting a restaurant when it's down … then yelling "psyche!" That's what the Gov's squashing of a promised reopening of inside dining amounted to. Not only that, a certain air of certain ruin was implicit in his saying "for the foreseeable future" diners will not be able to go back to rooved eateries.
That sudden announcement could sound a death knell for those hanger-on businesses most vulnerable to COVID, like those with preexisting conditions.
While most of us have never put an entire life's saving into a business, going belly up doesn't only spell  immediate ruin but ushers in a lifelong fiscal struggle. Unlike corporate failures, which can be governmentally rewarded for bankruptcy, small biz bailouts are more like jumping from a plane without a parachute. On LBI, all businesses are small, as are most mainland shops. Prohibiting inside dining hits the shore like a ton of bricks and mortar. 
The lousiest part of shutting down inside dining is an inability to patronize those businesses. Sure, there's the outside dining. That restricted seating are already maxxing out – and, even with that turnout, can't possibly pay the big bills.
What's the recourse? Instead of eating out, you buy from big name groceries, already making out like bandits. Something highly distasteful somewhere in there.
I might have been hacked. Anything you read that totally pisses you off was likely not written by me. On the other hand, if you agree with what was written, it is likely one of my posts leaking through …
__________________________________________________________
Whelk Laying It's Egg Casing ... give that gal a drink. 
______________________________________________________________
Below: Curfew Island. As the big tourist changeover from June to July takes place -- the year's largest swing in residency -- imagine families who have dished out massive amounts of rental money to find their kids are trapped inside after dark. I don't give a rat's rear, per se. Face it, there has never been squat for younger kids to do hereabouts. Now, force them to stay inside? "You get the beach during the day time, kiddies ... Now go home!"  
Go ahead and give me the concept that it evokes quality family time. What do you think was going on for the last few months. Many a parent and kid will say in harmony: "We don't need one more second of family time, thank you very much." 
Long Beach Township kid curfew rule:
Effective immediately and except as provided herein, all persons 17 and under shall not be permitted outside upon a public street, avenue, boulevard, place, walkway, alley, park, or any public area or unimproved private property located in the Township after 9:00 p.m. and until 5:00 a.m. the following 
Persons under 17 may be permitted outside in any public areas set forth above after 9:00 m. and until 5:00 a.m. the following day, provided they are accompanied by their parent or legal guardian. 
The Emergency Management Coordinator, the Township Police Department, and the Township Beach Patrol shall be charged with the enforcement of the terms of this Order; 
**************************************************
Jim Hutchinson Sr.
Summer has officially arrived in Beach Haven for the captains of the Beach Haven Charter Fishing Association, and warm summerlike temperatures have arrived on schedule. This means water temperatures have gone up, and the summer agenda for fish is here. 
Although the black sea bass season has closed for a period in New Jersey, there are plenty of other species to keep anglers happy. Fluke are plentiful in the bay waters and will be massing by the inlets in a matter of weeks to migrate into the ocean. In addition to the flatties, there have been some catches of weakfish, kingfish, and bluefish in the bay. 
In the ocean there are bluefish of various sizes, and a few bonito have already appeared close to shore. The tuna fishing continues to be red hot both mid-range and in the canyons. 
Captain Ray Lopez and mate Kieran Chenoweth-Hafner got into some of those tuna on a recent trip on the "Miss Liane." They had Keith and his crew on an inshore bluefin trip. The group caught 8 bluefin to 40-inches. Kieran noted it was a beautiful day with wildlife around the boat. 
Gary Dugan concluded the black sea bass season with several particularly good days. He is now making the switch to fluke and is finding plenty of keeper fish for his guests on the "Irish Jig." 
Captain Carl Sheppard also had a busy season for black sea bass. Right at the end of the season he had the "Star Fish" out for a doubleheader with parties in both the morning and afternoon.
In the morning, a group of friends caught over 40 fish including sea bass, fluke, and sea robins. Mate Max Goldman reported the season's record for the boat was set with a 17-inch sea bass.
In the afternoon, the bite continued as nearly 50 fish were caught including sea bass, fluke, and sea robins. The action was so busy the kids on board ran out of energy. 
After several weeks of red-hot fluke fishing, Captain Brett Taylor of Reel Reaction Sportfishing took a few days off with the arrival of his newest crew member. Jakob "Jake" Taylor was born weighing over7-pounds and measuring 20-inches in length-a definite keeper. Captain Brett expects to be on the fluke once again and continuing his streak of 6-10keeper fluke a day.
Change of pace today, did a little fluking and caught this nice double header (3.25 and 3.65 lbs) along with one other keeper.
We will not be open inside at the porthole this Thursday. We will still be doing our outside dining and bar. We will keep doing our best to remain safe and stay within guidelines we have been given. So stop on by. Have some food a drink and enjoy some outdoor time. We are first come first served no reservations. But do our best to accommodate. Stay well be safe and we look forward to seeing you on the outside. Thanks for all the support you have all shown. Cheers
***********************************************
10 Tasty Wild Berries to Try (and 8 Poisonous Ones to Avoid)
Strawberries, blueberries, and raspberries are commonly available in grocery stores, but many equally delicious berries are abundant in the wild.
Wild berries thrive in many climates, and they're packed with nutrients and powerful plant compounds. Though wild berries can be tart, they're quite versatile and can be enjoyed in a wide variety of ways.
However, some wild berries contain toxic compounds. If eaten in high amounts, they may cause uncomfortable symptoms or even be fatal.
Here are 10 delicious and safe wild berries you can eat — and 8 poisonous ones to avoid.
Elderberries are the fruit of various species of the Sambucus plant.
They thrive in mild to subtropical regions of the Northern Hemisphere. The fruit tends to grow in small clusters and is black, bluish-black, or purple.
Though the berries of most Sambucus varieties are edible, the Sambucus nigra L. ssp. canadensis variety is the most commonly consumed type.
It's important to note that elderberries need to be cooked to inactivate alkaloid compounds that can cause nausea if the berries are eaten raw (1).
Elderberries have a tart, tangy taste, which is why they're typically cooked and sweetened to make juices, jams, chutneys, or elderberry wine.
These berries are a great source of vitamin C, with 1 cup (145 grams) providing 58% of your daily needs. Vitamin C plays many vital roles in your body but is particularly important for your immune system.
Elderberries are also rich in vitamin B6, which supports immune function (2Trusted Source, 3Trusted Source).
The nutrient composition of elderberries and elderberry products makes them particularly effective at boosting immune health.
For example, a study in 312 adults found that taking 300 mg of an elderberry extract supplement both before and after traveling significantly reduced the duration and severity of colds, compared with a placebo (4Trusted Source).
SUMMARY

Elderberries have a tart, tangy taste when raw, so they're best enjoyed cooked. They're loaded with vitamin C and vitamin B6, both of which support immune health.
Cloudberries are berries of the plant Rubus chamaemorus, which grows in higher elevations in cool, boggy areas in the Northern Hemisphere.
The cloudberry plant has white flowers, and the yellow-to-orange fruit resembles a raspberry (5).
Fresh cloudberries are soft, juicy, and fairly tart. Their taste is best described as a mix between raspberries and red currants — with a hint of floral sweetness. They are safe to eat raw (6).
Cloudberries are high in vitamin C, providing 176% of your daily needs in 3.5 ounces (100 grams) (7Trusted Source).
They're also high in ellagitannins, which are powerful antioxidants that can help protect your cells from free radical damage.
What's more, according to animal and test-tube studies, ellagitannins may have anticancer effects, boost your immune system, and fight inflammation (8Trusted Source, 9).
SUMMARY

Cloudberries have a slightly tart, sweet taste. They contain powerful antioxidants known as ellagitannins that may protect against free radical damage and offer other health benefits.
Huckleberry is the North American name for the berries of several plant species in the Vaccinium and Gaylussacia genera (10Trusted Source, 11Trusted Source).
Wild huckleberries grow in mountainous regions, forests, bogs, and lake basins in Northwestern America and Western Canada. The berries are small and either red, blue, or black.
Ripe huckleberries are fairly sweet with a little tartness. Though they can be eaten fresh, they're often made into tasty beverages, jams, puddings, candies, syrups, and other foods.
Huckleberries are rich in powerful antioxidants, including anthocyanins and polyphenols. In fact, they contain more of these beneficial compounds than antioxidant-rich fruits like blueberries (12Trusted Source).
Diets rich in anthocyanins and polyphenols have been linked to impressive health benefits, including reduced inflammation, a lower risk of heart disease, and anticancer effects (13Trusted Source, 14Trusted Source).SUMMARY
Huckleberries are fairly sweet with a little tartness and can be enjoyed fresh or cooked. They're rich in powerful antioxidants, including anthocyanins and polyphenols.
Gooseberries belong to two major groups — European gooseberries (Ribes grossularia var. uva-crispa) and American gooseberries (Ribes hirtellum) (15).
They're native to Europe, Asia, and North America and grow on a bush approximately 3–6 feet (1–1.8 meters) high. The berries are small, round, and vary from green to red or purple in color (15).
Gooseberries can be very tart or very sweet. They're eaten fresh or used as an ingredient in pies, wines, jams, and syrups.
They're high in vitamin C, with 1 cup (150 grams) providing 46% of the Reference Daily Intake (RDI) (16Trusted Source).
In addition, the same serving packs a whopping 6.5 grams of dietary fiber, which is 26% of the daily value. Dietary fiber is a type of indigestible carb that's essential for healthy digestion (16Trusted Source, 17Trusted Source).
They also contain the antioxidant protocatechuic acid, which has been shown to have antibacterial, anti-inflammatory, and anticancer effects in animal and test-tube studies (18Trusted Source).
Although these results are promising, more human research is needed to confirm these potential benefits.
SUMMARY

Gooseberries can be tart or sweet and enjoyed fresh or cooked. They're high in fiber, vitamin C, and the antioxidant protocatechuic acid.
Chokeberries (Aronia) grow on a shrub that's native to eastern North America (19).
They have a semisweet yet tart taste and can be eaten fresh, although they're more commonly made into wines, jams, spreads, juices, teas, and ice cream.
Chokeberries typically grow in wet woods and swamps. There are three main species of chokeberry — the red chokeberry (Aronia arbutifolia), black chokeberry (Aronia melanocarpa), and purple chokeberry (Aronia prunifolia) (19).
Chokeberries are particularly high in vitamin K, a nutrient that supports bone health and is needed for important bodily functions, such as proper blood clotting (20Trusted Source, 21Trusted Source, 22Trusted Source).
They're also high in antioxidants, such as phenolic acids, anthocyanins, flavonols, and proanthocyanidins. These powerful plant compounds give chokeberries one of the highest antioxidant capacities of all fruits (23Trusted Source).
SUMMARY

Chokeberries have a semisweet yet tart taste and can be enjoyed fresh or cooked. They're high in vitamin K and numerous antioxidants.
Mulberries (Morus) are a group of flowering plants that belong to the Moraceae family.
They grow in mild to subtropical regions in the Northern and Southern hemispheres. Mulberries are multiple fruits, which means they grow in clusters (24).
The berries are approximately 3/4 to 1 1/4 inches (2–3 cm) in length and typically dark purple to black in color. Some species can be red or white.
Mulberries are juicy and sweet and can be enjoyed fresh or in pies, cordials, and herbal teas. They're packed with vitamin C and provide good amounts of B vitamins, magnesium, and potassium.
Additionally, 1 cup (140 grams) of mulberries offers an impressive 14% of your daily iron needs. This mineral is necessary for important processes in your body, such as growth, development, and blood cell production (25Trusted Source, 26Trusted Source).
What's more, mulberries are packed with anthocyanins, which are plant pigments that are strong antioxidants.
Test-tube and animal studies show that mulberry extract may help lower blood sugar levels, aid weight loss, fight cancer, and protect your brain from damage.
All of these benefits may be due to its high concentration of antioxidants, which include anthocyanins (27Trusted Source, 28Trusted Source, 29Trusted Source).
SUMMARY

Mulberries are juicy, sweet berries that are delicious fresh or cooked. They're high in iron and anthocyanin antioxidants.
Salmonberries are the fruit of the Rubus spectabilis plant, which belongs to the rose family.
The plants are native to North America, where they can grow up to 6.6–13 feet (2–4 meters) tall in moist coastal forests and along shorelines (30, 31, 32).
Salmonberries are yellow to orange-red and look like blackberries. They're fairly tasteless and can be eaten raw (33).
However, they're commonly combined with other ingredients and made into jam, candy, jelly, and alcoholic drinks.
Salmonberries are a good source of manganese, providing 55% of the RDI in 3.5 ounces (100 grams). Manganese is essential for nutrient metabolism and bone health, and it has powerful antioxidant effects (34Trusted Source, 35Trusted Source).
The berries also contain good amounts of vitamins K and C, offering 18% and 15% of the RDI in a 3.5-ounce (100-gram) serving, respectively (36Trusted Source).
SUMMARY

Salmonberries are fairy tasteless when fresh, so they're commonly made into jams, wines, and other foods. They're a good source of manganese and vitamins C and K.
Amelanchier alnifolia is a shrub that's native to North America.
It grows 3–26 feet (1–8 meters) high and produces edible fruit known as saskatoon berries. These purple berries are approximately 1/4–1 inch (5–15 mm) in diameter (37).
They have a sweet, nutty flavor and can be eaten fresh or dried. They're used in pies, wines, jams, beer, cider, and sometimes cereals and trail mixes.
Saskatoon berries are one of the best sources of riboflavin (vitamin B2), containing nearly 3 times your daily needs in 3.5 ounces (100 grams) (38).
Riboflavin — like other B vitamins — plays an essential role in energy production. It's needed to turn your food into energy and may protect your nervous system against disorders like Parkinson's disease and multiple sclerosis (39Trusted Source, 40Trusted Source).
SUMMARY

Saskatoon berries have a sweet, nutty flavor and can be enjoyed both fresh and dried. They're incredibly high in riboflavin, a very important nutrient.
HEALTHLINE EVENT
Help break bad habits and improve your well-being
In difficult times, creative healing can be a powerful tool. Learn actionable tips from expert creatives Reggie Watts, Breegan Jane, Chef Nyesha Arrington & neuroscientist Dr. Wendy Suzuki.
Muscadine (Vitis rotundifolia) is a grapevine species native to the United States.
Muscadines have a thick skin that ranges from bronze to dark purple to black. They have a very sweet yet musky taste, and their flesh's texture is similar to that of plums (41, 42).
Muscadines are bursting with riboflavin (vitamin B2), with a 3.5-ounce (100-gram) serving providing 115% of the RDI. They're also high in dietary fiber — containing 4 grams per 3.5-ounce (100-gram) serving, or 16% of the daily value (43Trusted Source).
Dietary fiber may help reduce blood cholesterol levels, promote healthy digestion, and increase weight loss and feelings of fullness (17Trusted Source).
These grape-like fruits are not only high in riboflavin and dietary fiber but also contain resveratrol.
This antioxidant is found in the skin of grapes. Human and animal studies show that resveratrol promotes healthy blood sugar levels and may protect against heart disease and certain cancers (44Trusted Source).
SUMMARY

Muscadine berries have a sweet yet musky taste. They're high in fiber, riboflavin, and resveratrol, a powerful antioxidant.
Buffaloberries (Shepherdia) are the fruit of small shrubs in the Elaeagnaceae family.
The plants are native to North America and 3–13 feet (1–4 meters) in height. Silver buffaloberry (Shepherdia argentea) is the most common species. It has green leaves covered with fine silvery hairs and pale-yellow flowers that lack petals (45Trusted Source).
Buffaloberries have a rough, dark red skin with little white dots. Fresh berries are quite bitter, so they're often cooked and made into delicious jams, jellies, and syrups. Eating too many of these berries in any form can cause diarrhea (46).
These berries are bursting with antioxidants, including lycopene.
Lycopene is a powerful pigment that gives red, orange, and pink fruits their characteristic color. It has been linked to a number of health benefits.
For example, studies have associated lycopene with a reduced risk of heart disease, certain cancers, and eye conditions, such as cataracts and age-related macular degeneration (ARMD) (47Trusted Source, 48Trusted Source, 49Trusted Source, 50Trusted Source).
SUMMARY

Buffaloberries are fairly bitter but can be made into delicious jams and syrups. They're high in lycopene, an antioxidant linked to a reduced risk of heart disease, eye conditions, and certain cancers.
While many wild berries are delicious and safe to eat, some you should avoid.
Certain berries contain toxic compounds that may cause uncomfortable or fatal side effects.
Here are 8 poisonous wild berries to avoid: