Seeya ...
For my weekly SandPaper column, click Here: https://thesandpaper.villagesoup.com/p/nothing-terminal-in-this-gro...
Friday, September 07, 2018: For being a "cool down" in the weather it sure isn't all that coolish. However, the NE winds – not all that hard – are stirring the surf into a better surfcasting feel. There are fluke everywhere in the suds, especially right at the swash drop-off, i.e. an underhand throw from the beach. One fellow who is taking them like crazy "not a keeper in the bunch … but still fun to catch." Atta boy.
As to the growingly weird showing of banded rudderfish, a couple comments I've gotten indicate they're not just in Holgate but also on the north end, HC and BL. As I proved a bit in yesterday's blog, I'm always intensively seeking historic fishing reports, going back to the 1700s in some cases. I have never heard a peep about "rudderfish," per se, though they might very well have gone by a different name back in the way-back day. And I've come across a slew of fish names in the 1800s that make no modern sense at all. I've looked at more recipes for them and have not only found a few but see they're taken commercially, though to what commercial end I can't be sure, knowing the vast appeal of the pet food industry. I also had an "Aha!" moment when I see how often they're coupled with the amberjack. I knew I had seen that general shape before. Not surprisingly, amberjack is yet another species of somewhat limited epicurean attraction.
Top: Rudderfish. Bottom: Amberjack.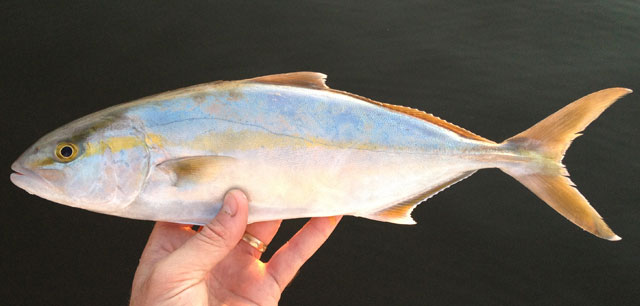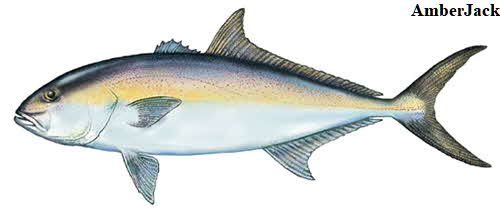 The rudderfish's edibility uncertainty leaves just one common out for me. As early as this weekend, I'll go after some for a professional test taste, meaning I'll approach it in a known professional manner, whereby I cook it in the round (whole) so I can see it from all angles, while seeing if there are any taste shifts from head to tail. Yes, there can be just such taste shifts in many species; usually nothing dramatic but detectable. For well-known example, the chunk of cheek meat from a striped bass is often exceptional, usually far sweeter than the rest of the bass.
Cooking an unknown (flavor wise) fish in the round also allows the careful removal of flesh in such a way that the fish's exact skeletal layout remains. I'm told rudderfish have an aggravating-to-clean rib cage coming off the vertebral column, more sensibly called the backbone. By the by, a fish's fins are not attached to it skeleton. They're attached to muscle and are controlled by same.
If the rudderfish is an exotic fish now migrating into the area, how can it not be an example of oceanic warming, which shows most obviously in the summer? Migrating fish often follow water temps when moving north. I sense that fish common to the Carolinas will become more common for us in the summer. They'll also scurry back south as water temps plummet. I'm still awaiting the big-time return of red drum, which used to return here big time.
The highly discernable worldwide jack-up in sea surface temps is most accurately measured as a year 'round average. Low water temps in winter, especially with the odd way pollution is sometimes causing colder winters than usual, could disguise the overall summer increase in surface temps – when tropical systems engorge themselves with the warm water's energy.
WEEKEND OUTLOOK: Those NE winds will usher in unstable weather for tomorrow, including the possibility of T-storms, though not so much in our parts. Sunday will see a much higher chance of rain with a stretch of strong NE winds. By next week, we'll be feeling mighty tasty again.
PLANT COOL-DOWN: As you likely know, the Oyster Creek Nuclear Plant is phasing out … rapidly. The cooling towers are going to be slowly shut down starting Monday September 17. Yep, that soon. To the management's credit, they're intent on absolutely minimizing any thermal shock from the related cool-down of outflow water, even though it won't matter much this time of year – along with this scalding end to summer naturally keeping those water's toasty. I'll venture to say the copepod (anchor worm) problem associated with the plant's unnatural environment should resolve over a few year period.
I have no idea if the shutdown means an end to Rte. 9 bridge fishing or if that popular little span might become an even better forage area for bluefish and stripers moving up stream. Hey, that's not impossible especially since a biomass of assorted species have genetically committed to memory the dining potential presented there when the plant was warming the outflow water. There might even be some oldtimers who fished up Oyster Creek back in the per-plant days.
BUNKER BALL SPLASHES: Make sure to take great care, glance over at Manahawkin Bay south of the new Causeway Bridge. On a calm day you can see balls of peanut bunker tailing up all over the place. If you were to time that quick glance just right – or if you get your spouse to drive while you take an extended gander – you might see an entire school of bunkies get hammered by something big. I'd like to think stripers but I'm betting it's small sharks. Still, to see those flurries gets the angling juices flowing.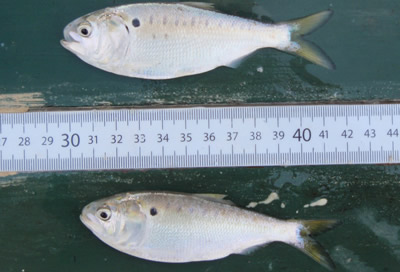 =========================================================
Secretary Zinke Expands Hunting and Fishing Opportunities at 30 of America's National Wildlife Refuges
WASHINGTON – Continuing his efforts to increase access to public lands, U.S. Secretary of the Interior Ryan Zinke will open more than 251,000 acres to new or expanded hunting and fishing opportunities at 30 national wildlife refuges across the U.S. Fish and Wildlife Service's National Wildlife Refuge System. This will now bring the number of units where the public may hunt to 377, and the number where fishing is permitted to 312.

This will open more new acres to hunting and fishing than in the past and takes steps to simplify regulations to more closely match state hunting and fishing regulations. The final rule also outlines expanded hunting and fishing opportunities at 136 national wildlife refuges. The changes will be implemented in time for the upcoming 2018-2019 hunting seasons.
"American sportsmen and women contribute over a billion dollars a year to fund conservation. Without hunters and anglers, we wouldn't be able to conserve wildlife and habitat; and, without access to our public lands like National Wildlife Refuges, many hunters would have nowhere to go," said Secretary Zinke. "The last thing I want to see is hunting to become an elite sport, rather than a tradition passed on from generation to generation. Today's announcement protects critical conservation funding, and ensures sportsmen have access to public lands for generations to come."
Hunting, fishing and other outdoor activities contributed more than $156 billion in economic activity in communities across the United States in 2016 according to the Service's National Survey of Fishing, Hunting and Wildlife-Associated Recreation, published every five years. More than 101 million Americans – 40 percent of the U.S. population 16 and older – pursue wildlife-related recreation – hunting, fishing and birding among others.

"Hunting and fishing are family activities that pass down from generation to generation. National wildlife refuges provide all Americans with places to hunt, fish, observe the natural world firsthand and experience the great outdoors." said Cynthia Martinez, Chief of the National Wildlife Refuge System. "We are pleased to be able to offer hunting and fishing opportunities and other recreational activities where they are compatible with national wildlife refuge management goals."

The Service manages hunting and fishing programs to ensure sustainable wildlife populations while also offering other wildlife-dependent recreation on public lands, such as wildlife watching and photography. The Refuge System is an unparalleled network of 566 national wildlife refuges and 38 wetland management districts. There is a national wildlife refuge within an hour's drive of most major metropolitan areas.

Hunting and/or fishing will expand or be opened on the following refuges:
Arkansas
California
Florida
Illinois
Illinois and Missouri
Illinois and Wisconsin
Indiana
Maine
Maine and New Hampshire
Maryland
Michigan
Minnesota
Montana
New Jersey
New Jersey and New York
New Mexico
North Dakota
Ohio
Oregon
Pennsylvania
Utah
Wisconsin
More than 53 million Americans visit refuges every year. National wildlife refuges provide vital habitat for thousands of species and access to world-class recreation, from fishing, hunting and boating to nature watching, photography and environmental education. In doing so, they support regional economies to the tune of $2.4 billion dollars per year and support more than 35,000 jobs.

Under the National Wildlife Refuge System Improvement Act of 1997, the Service permits hunting and fishing along with four other types of wildlife-dependent recreation, including wildlife photography, environmental education, wildlife observation and interpretation, when they are compatible with an individual refuge's purpose and mission. Hunting, within specified limits, is currently permitted on 340 wildlife refuges and 37 wetland management districts.Fishing is currently permitted on 278 wildlife refuges and 34 wetland management districts.
Non-Native Genes Create More Trouble for Endangered Atlantic Salmon
SEAFOODNEWS.COM [CBC News] by Paul Withers - September 5, 2018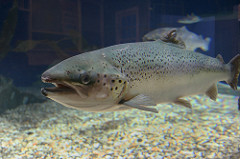 A program to prevent the extinction of Atlantic salmon in the inner Bay of Fundy has helped maintain numbers in a few rivers but after 15 years, efforts to rebuild the stock have failed and non-native genes have mixed into the population, according to a federal report.
The review by Fisheries and Oceans Canada says the near-total loss of salmon once they reach salt water continues to prevent the re-establishment of wild self-sustaining populations of inner Bay of Fundy salmon.
The cause of extremely high mortality — 99 per cent — at sea remains unknown.
It's believed just 200 adults exist in the 50 salmon rivers that flow into the inner Bay of Fundy, which includes Chignecto Bay and the Minas Basin. But it's likely there would be none at all without the inner Bay of Fundy Live Gene Bank.
"The live gene banking program is meeting its prime objective, which is maintaining the genetic diversity of the inner Bay of Fundy salmon and is also preventing the full extirpation or extinction of that population," said Kent Smedbol, manager of population ecology for DFO's science sector in the Maritimes.
How the gene bank works
DFO has been collecting juvenile fish from the wild and rearing them at two federal hatcheries; one in Mactaquac, N.B., and another in Coldbrook, N.S.
The adults are selectively mated to maintain genetic diversity and their offspring are released in their native rivers as young as possible to them help adapt and maximize natural selection.
The goal is to maintain population in three "index" rivers, the Stewiacke and Gaspereau in Nova Scotia and the Big Salmon River in New Brunswick. Ten other rivers are also involved in the program.
More than 800,000 salmon fry were released in the index rivers in 2016.
There is no recent financial data on the program, but the annual estimated cost between 2004 and 2010 was $400,000.
What was assessed
DFO's review looked at levels of inbreeding and fitness as well as examined release strategies used in the program and found few problems.
However, during the review, scientists discovered the presence of European and other non-native salmon genetic variants in the inner Bay of Fundy population between 1997 and 2012, a genetic transfer process known as introgression.
"Analyses indicate that farm salmon escapes exhibiting European ancestry have successfully reproduced in several iBoF [inner Bay of Fundy] rivers and appear to have spawned with endangered iBoF Atlantic salmon," the report says.
DFO has never licensed the use of European-strain broodstock — mature fish used for breeding — in Nova Scotia or New Brunswick fish farms.
Testing also detected the genetic presence of Saint John River salmon, which would be considered outer Bay of Fundy, in the inner Bay of Fundy population. But it did not determine whether it was from strays or escapes from large fish farms in the area.
'The science is very clear'
Geoff Giffin of the Atlantic Salmon Federation said the findings are "alarming" and wants DFO to carry out more extensive genetic testing to determine if, in fact, farmed fish are getting into the gene pool and then take steps to cull them — one of the recommendations in the review.
"Whether or not the genetics are European or local genetics, if they are escaping from farms, farmed salmon are domesticated animals and the science is very clear on the impacts of domestication on salmon. Over time their offspring become less fit, their survival goes down, they are less adapted to the local environment," he said.
Giffin is calling on DFO to compel the aquaculture industry to release genetic databases to make tracing the source of the introgression.
The executive director of the Atlantic Canada Fish Farmers Association said she had not read the report and declined specific comment. However, Susan Farquharson said the industry only uses Saint John River-strain fish and has been screening for European gene variants for 20 years.
"DFO has the regulatory authority to check for genetics in our fish any time they want through introduction and transfer regulations," she said.
DFO screening
Smedbol said the department did not wait for publication of the review to respond to what it learned.
He said it has already implemented tests and techniques in an effort to screen out non-native gene variants. He predicts current introgression can be removed from the pedigree salmon it produces for the Stewiacke and Gaspereau rivers but it may be too late for New Brunswick's Big Salmon River.
"If you have enough mixing, so to speak, of non-native information with the genetic information it becomes very difficult to pull them apart, to parse them out when you build your mating plans," he said.
The report urges DFO to freeze salmon semen, known as milt, "before additional genetic change occurs."
"Cryopreserved milt may be used later to partially restore genetic characteristics of iBoF Atlantic Salmon," the report said.
DFO has launched a number of research projects in connection with inner Bay of Fundy salmon starting with predation. It will also consider the implications of ocean warming and releasing more smolts, which are salmon ready to go to sea.
Photo Credit: Maritime Aquarium at Norwalk/ Flickr
+++++++++++++++++++++++++++++++++++++++++++++++++++++++++++++
National Fish and Wildlife Foundation Announces Grants to Reduce Lost and Abandoned Fishing Gear
SEAFOODNEWS.COM [SeafoodNews] - September 7, 2018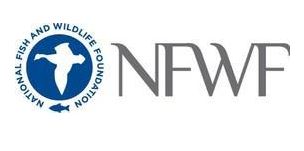 The National Fish and Wildlife Foundation (NFWF) has announced $1.5 million in grants through the Fishing for Energy program to reduce lost, abandoned or discarded fishing gear in the coastal waters of Alaska, Florida, Hawaii, Maine, Puerto Rico and Washington.
"Removing derelict gear from the oceans will reduce bycatch of threatened marine mammals and sea turtles, save fishermen time and money, and make U.S. waters safer to navigate," Jeff Trandahl, executive director and CEO of NFWF said in a press release. "The Fishing for Energy program is an excellent example of public and private partners working together toward a national conservation goal."
The funding will help with the removal and disposal of an estimated 170,000 pounds of derelict gear. In addition, the funding will aid in developing new technologies to reduce the harm to the environment caused by lost or discarded gear.
The Fishing for Energy program, which launched in 2008 is a partnership between NFWF, Covanta and NOAA's Marine Debris program. Since its launch, the program has helped collect more than 3.5 million pounds of lost or discarded fishing gear and marine debris.