This same peregrine has been showing up in Holgate for going on ten years. Disturbingly, he looked a lot worse for wear this fall. He just wasn't his alert self, nor did his plumage look up to snuff. Here's hoping it's was nothing more than rough flight to get here. 
BELOW: Greeting barefooters on the Holgate dunes ... 
Below: Pussyfootin' around the Clam Trail
Friday, October 16, 2020: It's starting to feel a lot like … fall. Forget I even used that expression. Christmas is already rushed enough. I still haven't completed my Christmas shopping … for last year.
The arriving insertion of cool air, though likely to be short-lived, might put some giddyap in the bass and bluefish bite, which has been anything but animated.
THIS LBI: As a motoring alert, there is a goodly amount of Boulevard repaving going on, lessened for the weekends but going strong during the week. Be very ready to shift into a single lane of traffic, directed by cones. And slow the hell down. As construction area signs read: "Give us a brake."
Per usual, I have to warn about the 25-mph school zone on the Boulevard fronting the Beach Haven School. While that reduced speed mainly applies during the week, that whole area can get pretty touristy on weekends, so drive like someone might jump out at you.
As to the now nonstop (blinking traffic signals) Boulevard  from Ship Bottom southward and back again, please drive right and pass left. Also, keep in mind that the Long Beach Township PD is fond of sitting on side streets facing the Boulevard. They not only get an instant read on your speed but also what your hands are up to, cellphone-wise.
As I see it, texting and driving has never been so popular. If I had my druthers, I'll always prefer drivers illegally talking on the cellphone over drivers illegally and blindly texting, though both are close to the same punishment when busted. 
As to the tinted window craze, I'm told they leave you wide open to being pulled over when an officer gets the urge, ostensibly checking for over-tinting but getting a good gander inside in the process, i.e. you have no "You're pulling me over for no reason." Wanna bet, Mr. Tint?
I hope you're voting – he says as his idle ballot sits on the kitchen table. I'll get to it. Without getting one iota political, I must opine that it's better to leave a race or ballot question empty – unfilled – if you don't know what's what or who's who. It's simply not right to idly guess at this candidate or that candidate, especially in local races, based only on what their name sounds like. Vote with your head, not above it.
ON THE CAST: I've been doing a goodly bit of beachfront plugging … to no noticeable avail. While my lack of luck has never amounted to much as an indicator, I've also been a-talk with many far more indicative anglers. They're hardly waxing poetic about fall fishing to date, though kingfish are trying their hardest to keep rod tips moving as we await the big stuff.
I did get this email from a fellow who is a cut above the rest when it comes to plugging. "Jay, It has been slow but I'm picking up small bass toward dark using small plugs with those white teasers I showed you."
His white teasers, by my thinking, are closer to Clouser flies. They have white bucktail, foil strands and dumbbell eyes. He runs them off dropper loops that are longer than most teasers. He does that by using the dropper loop tying method where you twist the line until it essentially sticks straight out under its own pressure before insertion through the main loop.
Below: Clouser as a saltwater fly. 
I'm this close to doing some bait fishing for kingfish and anything else that might be hanging in the troughs and swashes. To rig up, I'm upsizing kingfish rigs using larger 1/ circle hook but keeping floats small. This tweak makes them into sub pompano rigs. With any bass over 28 inches and under 38 inches good to go in the Classic, this rig can bring home a winning striper if I load it with bloodworms galore. Yes, bloodworms galore. I have a distinct worm advantage since I dig my on local bloodworms, which are anything but common hereabouts. I like to think of them as fishing from the hatch.
 ((((((((((((((((((((((((((((((((((((((((((((())))))))))))))))))))))))))))))))))))))
It has been ages since surf clams have rolled in from the sea. Surf clams, once a washup regular after storms are pretty much long gone. The total lack of beached surf clams dates back well before the impacts of beach replenishment, which is sometimes being blamed for their demise.
It seems these once countless nearshore shellfish have been all but extirpated from nearshore sands, possibly out many miles. Replenishment really doesn't extend all that far out in terms of the bottom terrain the clams once covered, numbering in the tens of thousands off LBI.  
Many shoreline long timers, especially surfcasters, recall massive post-storm washups of clams, sometimes covering the wrack line from one end of the Island to the other. Somewhere I have a slew of photos showing sometimes multilayered clams stacked atop each other. I was among many who would gather as many as energy would allow and shuck them to freeze up for more bait than they could ever use. I might still have some at the bottom of my freezer.
I once wrote an article on the inadvisability of using them as food since many folks had begun making clam strips from the long "tongues" of the stranded clams, which truly make amazing clam strips. Virtually all the breaded clam strips being sold are from surf clams harvested out at sea. I ate washed up surf clams for decades and never got ever a touch of what I guess would be called clam sickness.
Get this: On calm low tide days, we kids would go into the ocean and tred for them on the east side of sandbars. The big clams could easily be felt underfoot, then retrieved with a quick dive down. We'd often used them to play a bombardment game where we'd through them at each, heaving them like hand grenades. To avoid the incoming, you'd have to dive under water so the clam bombs would lose their impact as they sank. We were never overly concerned that any related bloodletting might attract sharks.  
As to why such a once plentiful shellfish is now thoroughly missing along LBI, I think back on a theory by the late Bill Hammarstrom. He would come into my office and rant about how the ocean bottom just off the Island had become sterile from the nonstop flow of treated freshwater effluent from the waste treatment facilities on the mainland. That freshwater runoff is entering the sea through a pipeline off Surf City. Currents can then take it both north and south depending on winds and the time of year. He contacted every authority he could t find deaf ears. He eventually became so frustrated he told me "I can't take it. I'm leaving." He sure did, moving to the mountains of West Virginia. Hard to believe but there is still no definitive studies being done to Montoro the health of the marine ecosystem on the ocean bottom next to our beaches. I had to condense Bill's dying ocean bottom theory but have his longer written dissertations tucked away somewhere safe. Where that is exactly …
Below: Bill and I has some amazing chats, with him offering more coastal knowledge then I could ever assimilate.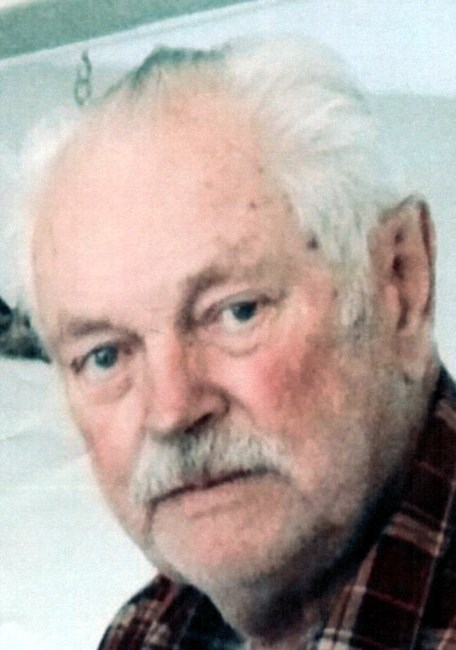 It should be mentioned that the surf clams further out in the ocean are quite healthy and doing just fine. They remain plentiful due to sound harvesting practices by the clamming industry.
CLASSIC: Things are about to pick up in the 2020 LBI Surf Fishing Classic. See https://www.lbisfc.com/. Check ou these two how-two videos done for the event: 
https://youtu.be/Y8Ver8Y7zzU?t=1391
https://youtu.be/RK9GFK2meXw?t=4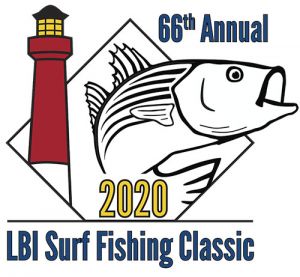 2020 Leader Board
***************************************************
Check this out. Yesterday morning I was fishing with a friend in close proximity to the tip of the south. While doing so I observed a couple catch and not release 5 or 6 obviously shorty black. It bothered me to no end how they were w illegally harvesting our shared resource. Back at the dock, I thought of how their actions could negatively affect my business as a fishing guide. So I said screw that I'm snitching. Called Operation Game Thief @1 (800) 222-0456, and reported them. A few minutes later, the CO for this area called me back for details. And get this, he happened to be calling me from the western portion of the south jetty. He was very nice and thanked me for calling and gave me his cell phone # encouraging me to call if I observe poaching in the future. They are short-staffed, to say the least, and would rather investigate a tip then try and put forth the effort in trying to find someone breaking the law.
I encourage you to "if you see something, say something". They want you to call, and after all, it is your resource being abused and yours to protect.
*****************************************
It is a crazy time of year. Mid October will make your head spin with options. We are still a little south of the striper migration but there are plenty of other options while we wait one more week for the bass to be in our range. 
We are still catching blowfish in the bay and casting lures at 2 to 6 pound bluefish in the inlet.
The ocean options include big gator blues on jigs, chumming bonita and albacore at Barnegat Ridge, or depending on which way the offshore forecast goes for Sunday and Monday there are still tuna to catch in the 70 to 80 mile range. 
We could do any of these trips. I am going to leave it to you guys and go with the majority of interest. 
Sailing Open Boat or Charter Saturday, Sunday, and Monday, October 17, 18, and 19. Call for info and rates. 
Pic: Max DeGennaro with bluefish at the inlet jetty.
Video: Same with his brother Nick on the net.