Friday, February 22, 2019: I'd like to think we're over the hump, winter wise. As I noted on Facebook, the resident Holgate owl has moved way up to he northern part of the Forsythe Refuge. That's not where she has hung for weeks on end. The young gal must be seeing the longer days and feeling the need for a partner. She is obviously a loner – or a partier. On rare occasions, some snowy gals bring their boyfriend south with them. On a whole, though, the gals pull into the Arctic all, "The girls are back in town. The girls are back in town."
As for a mate, snowy gals catch them on the fly – as males hover over their nesty "scrapes." Most snowy pairs only stay together for a single season, though the male does faithfully help the nesting cause by steadily feeding the female. She's the lone egg incubator, hatching as many as a dozen eggs.
"The average is 4–8 eggs. When food is abundant, Snowy Owls may have up to a dozen young per nest. Where food is scarce, they may refrain from breeding for a year or more. The eggs are white and laid asynchronously one every 2–3 days," reads www.allaboutbirds.org.
As long as the meat arrives from their chosen males, females pop out eggs. The first chicks to hatch have the best chance of survival. The number of survivors, more or less dictate how many come hither come winter.
I'M PURPOSELY STARVING: As much as I'm gung-ho with blogging, I'm seldom inclined to share the inner wranglings of my life. However, I'll make a veiled exception by noting I've undertaken a personal quest -- something a bit different, likely highly inadvisably different.
Pissed at a nagging belly-fat region, which I just can't shake through mere diet restrictions and enhanced exercise, I'm fasting -- to what some might dub a dumb-ass degree.
I haven't eaten a bite since Sunday. I'm serious as lobster tail and hot butter. The weird thing is I'm doing fine after 145 fasting hours. Yes, I'm having hallucinations … but absolutely no more than usual. I'm guessing I have a hoard of stored fat to feed off.  
How I'm able to perform such a precipitous food cut-off is kinda simple. I've long lacked a good old-fashioned appetite. The last couple decades my eating urge has been feeble. Oh, I cook and eat plenty, out of a socially-accepted timeline of daily dining. Should a guest stop by, I go gung-ho with mealage.
By the by, my doc says my low-energy appetite is no big deal, though I don't dare tell him about my new fasting infatuation, even though he's kinda the root cause.
My last weigh-in at his office, I got queasy when the nurse rang out "188." Much of my peak-life I was maybe 165 – on a fat day. Doc then got in a friendly poke to my unseeable ribs. When I said, "I still have no appetite," he looked at my just-taken weight and said, "Well, you're eating something." Missed your calling as a comedian, eh, doc?
He topped my visit by warning me I need to watch my already worrisome cholesterol. That warning always comes with a litany of fatty things I shouldn't eat, i.e. just about everything that I had been eating, rife with junk foods. To be sure, my beloved sugar was out – as in way out.
I left the office huffing, "I might as well just not eat." Little did I know I'd take my huffs seriously.
Here I am, drinking tea and water, complimented by a slew of vitamins and assorted supplements.
Believe me, I'm not going all Gandhi here, though I probably should adopt some random cause and allege that's why I'm forsaking food. No, Save the Squirrels is hardly a worthy weight-loss crusade. Fighting for lower cable prices would be not eating for naught. I wonder if anyone has ever gone on a hunger strike to protest hunger strikes?  
How long before my fat fighting fights back? A dang long time, per Wiki. "Gandhi fasted for 21 days while in his 70s. People lost in the wild have also survived for long periods of time without eating. Medically speaking, most doctors agree that healthy humans can go up to eight weeks without food as long as they have water."
And I do have water. Flavored Perrier rocks. Bubly is fine if drunk quickly after opening. Also, I've always thought the faucet water that flows forth in Ship Bottom is excellent, especially this time of year, when it comes out teeth-tingling cold. I've become a wateratrian.
I hear ya: "So, have you lost any weight, Mahatma?" I'll know this Sunday. It'll be my first weigh-in since a batch of whole-wheat multigrain pancakes I downed last weekend. When will I know I've lost plenty enough poundage? Uh, don't six-pack abs just magically appear at some weight-loss point?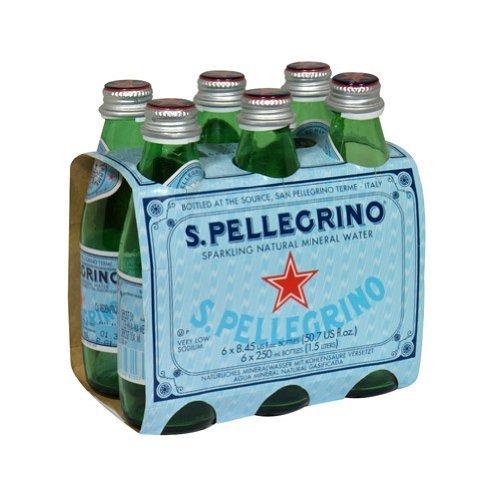 ************************************
(Updates regarding CWD will be posted regularly on the Division's website, as well as our Facebook and Instagram pages.)
Chronic Wasting Disease, or CWD, is a progressive and fatal neurological disease affecting members of the Cervid family such as deer, elk, moose, and reindeer and is caused by an infectious protein called a prion. CWD results in emaciation, abnormal behavior, loss of bodily functions and death, and is readily spread from deer to deer. It poses a serious threat to New Jersey's deer herds and eventually wears down and kills every infected animal.
There have been recent claims in the media that Spiroplasma bacteria are the causative agents of diseases like CWD, but those studies have never been reproduced despite extremely rigorous attempts to do so. Years of research throughout the country have provided abundant evidence that prions are the infectious agent of CWD, and this hypothesis is accepted by state agriculture and wildlife agencies across the United States.
Additionally, recent stories in the media have sensationalized the issue by referring to CWD infected deer as "Zombie Deer" and claiming human infection is inevitable and will be widespread. Again, these claims are not supported by decades of research on Chronic Wasting Disease and no cases of human disease have been linked to CWD in deer.
CWD has so far been found in captive and wild deer in 26 states, 4 Canadian provinces, Norway, Finland, and South Korea, with the closest known occurrence to New Jersey in Lancaster County, Pennsylvania. Preventing CWD from entering New Jersey is the Division of Fish and Wildlife's primary focus, and the Division aggressively monitors and tests for CWD in New Jersey's deer herd.
The Division of Fish and Wildlife is committed to providing the most up to date information regarding Chronic Wasting Disease and the health of our wildlife.
AMENDMENTS TO BEACH-ACCESS BILL RUN AFOUL OF CONSERVATIONISTS
TOM JOHNSON | FEBRUARY 20, 2019
One change is especially troublesome, advocates say — replacing 'shall' with 'may' in a section dealing with DEP's ability to mandate beach access.
A supposedly consensus bill to guarantee the public's access to beach and waterfronts in New Jersey is floundering once again as conservation groups balk at new amendments.
The legislation (S-1074), easily approved last June by the Senate in a 36-4 vote, aims to enshrine in state law the public trust doctrine, a common-law principle that stipulates natural resources such as tidal waters and the shoreline are preserved for public use.
But advocates oppose proposed changes to that bill, arguing they narrow the scope of what areas may be open to public access and limit the state Department of Environmental Protection's authority to mandate access as part of its permitting process.
The proposed amendments were agreed by the DEP and Sen. Bob Smith, the sponsor of the bill, according to Assemblywoman Nancy Pinkin, the chair of the Assembly Environment and Solid Waste Committee who, like Smith, is a Middlesex County Democrat. The bill is now pending in the committee.
One specific change irked public-access advocates, replacing "shall'' with ''may'' in a section dealing with the DEP's ability to mandate access to waterfront and beach areas.
"Every time you put 'may' in a bill it generally means it may never happen,'' said Jeff Tittel, director of the New Jersey Sierra Club. "It puts too much discretion with the people who historically have been part of the problem.''
Long-standing concerns about loss of public access
Conservationists had pushed for the bill, in part, because they contended the public is losing access to these areas, faulting the DEP for failing to proactively promote the public's interest in gaining entry to beach and waterfront areas.
Under the Senate version of the bill, the rights of access would be ensured by the DEP through a range of permitting programs overseen by the agency in dealing with coastal areas and wetlands, with one notable exception.
The legislation would exempt certain critical infrastructure, such as power plants, oil refineries and tank farms and other facilities. The exemption was pushed by business interests who argued they should be excluded because of security concerns.
Generally, the bill still won support from the business community although some lobbyists pushed for changes, saying a "one size fits all'' approach is unworkable given the range of facilities and private ownership along New Jersey's waterfront and beaches.
Tim Dillingham, a co-chair of a legislative task force of business and environmentalists that came up with the general framework of the Senate bill, urged the Assembly committee to retain the original version.
"We think the bill that originally came out of the Senate reflected the consensus of a lot of parties,'' Dillingham said.
'Long history' on road to consensus
Greg Remaud, NY/NJ Baykeeper, agreed, saying reaching a consensus did not come easily. "There's a long history and long battles that has got us here,'' he said.
Long a top priority of conservationists, the issue of improving access to shorelines has often pitted them against municipalities, businesses large and small, and private landowners. It came to a head when a state appeal court three years ago struck down the authority of the state DEP to guarantee access to beach and waterfronts.
The legislation is expected to come up at the committee's next meeting, Pinkin said.
****************************************************
A Message from Our Baykeeper 
NY/NJ Baykeeper and Hackensack Riverkeeper successfully sued NJDEP in 2016 to enforce better statewide protections of the public's right to access their waterways. 
Much needed legislation, which will codify and strengthen state obligations to the Public Trust doctrine, was agreed upon by the League of Municipalities, the business community and environmentalists.  It sailed through the Senate Environment and Energy Committee unanimously and was referred to the Assembly after a nearly unanimous floor vote. The Public Access Bill ensures through state law that the public has meaningful and practical access to, and use of, the shoreline and tidal waters that are protected under the Public Trust Doctrine.
The Assembly Environment and Solid Waste Committee scheduled A4221, its version of the Pubic Access Bill, for a vote when it met last week. However, eleventh hour amendments proposed by NJDEP to weaken this legislation, especially access to urban shorelines, prompted the Chair to table the vote.  
Vigilant action in the courtrooms, in Trenton and in our communities is what has and continues to protect everyone's right to public access to our waterways!
We applaud the American Littoral Society, Hackensack Riverkeeper, Surfrider Foundation, Sierra Club, NJ League of Conservation Voters and others who, along  with NY/NJ Baykeeper opposed the negative amendments proposed that would impede meaningful public access in NJ.
Greg Remaud
CEO & Baykeeper, NY/NJ Baykeeper
************************************************
"I give, officer. Hey wait, you're not a cop!"
Not long ago, I was asked to hype the state's first sanctioned squirrel hunt, held last weekend at the Inskip Antler Hunting Club, Winslow Township. I balked. Firstly, I had trouble figuring out how the club's "Antler" angle fit into a squirrel hunt. Of course, I'm not overly familiar with squirrel breeds over there in Winslow, Camden County. In our parts, I'm betting I would have noticed something like a 12-point buck squirrel teetering on the bird feeder. Over toward Inskip, it might an everyday sight.
The antler club called its daylong event the First Annual Family Squirrel Classic. I kid you not. I guess it was meant to align the squirrel dusting with its website theme of being "a family and friends-oriented hunting club." It was a happy little hunt. How would Bob Ross have handled that?
To keep the event highly squirrely, the Inskip Club offered instructional classes on how to clean squirrels – possibly hosted by a guy named Clem, whose wife, Anna Pearl, spiced things up with recipes on cooking the mini-meats that come with a done-proper-like squirrel butchering. Someone at the event went as far as calling squirrels "Chicken of the Trees." Um-um.
Now, had I gone to the event, I would have taught those folks a paying skill, like carving tiny wooden plaques to mount those squirrel heads on. There's a mint to be made there. Surely you've seen those shows about people moving into "tiny houses" – with tiny little walls. That's squirrel-mount territory. Cha-ching, childrens.
Per news reports, the public reaction to the hunt included a spattering of "Oh, how cute," a load of "WTF!?" head shakings and, most notably, at least three dozen enraged animal rights types hellbent on crashing the whole affair. The pro-squirrel demonstration was led by the New Jersey League of Humane Voters, which called it "a killing contest." Protest signs read "OH YOU MUST BE INBRED" and "GOOD JOB ON RAISING FUTURE SERIAL KILLERS."
Hunting club spokesman Cody McLaughlin told the NY Post the protesters were screaming "Murderer!" at little kids in the parking lot.
Targeting the squirrel shoot, protester Jay Lassiter told on-scene media, "We're disturbed at the very idea. It's very disconcerting the idea of it being a family-friendly event. Look at the strong correlation of kids who commit violence against animals as children and then grow up to be violent against people. This event is abhorrent, and it doesn't belong in New Jersey and it doesn't belong in a modern civilized society."
The NRA returned fire by thoroughly supporting any kid-level shooting of sundry critters. "The pursuit of squirrels and rabbits is as close as the hunting world comes to offering a video-game-like experience, so it's fair to say it: Small-game hunting yields big hunting action."
Ah, trying to pull kids off all that violence on videogames. Nicely done. Hey, wait a minute …
Meeting my own thinking somewhere in the middle, I'm sure a hunt wouldn't hurt, so to speak. There's no shortage of squirrels out there, especially on the roadway in front of my truck. However, in the societal scheme of things, good-old squirrels have become a much-accepted lifeform, seen as a harmless wildlife interloper – despite Geico commercials portraying them as conniving car-crash causers. Come to think of it, had the antler club portrayed the hunt as a way to lower insurance rates … I'm listening.
At some point, I must make a squirrel confession. During my grandpa's younger days in western Virginia, he was a crack squirrel hunter. However, that was back when squirrels would jump out of the trees and try to rip your neck open – at least that's how Grandpap told it to us kids. "So, I'm walkin' back from the still when I hear this rustlin' in the trees … and I knew it tweren't no wind gust …"
As to event's squirrel tally, the "Classic" produced a grand total of three, uh, weigh-ins. Hell, I don't know what you call shot-up squirrels. And, no, I didn't mean three dozen, or even 300. The antler club kids dusted just three grays. Hell, I get more than that knocking at the back door when the birdfeeder runs dry. The take didn't make for much of a post-hunt banquet. Of course, we can relate, striper-wise.
By the by, I'm sympathetically attuned to anyone needing wildlife meat for survival. That said, I doubt many folks will go to bed hungry tonight if not for "Rocky" kebabs. Yes, Rocky of "The Rocky and Bullwinkle Show" was a squirrel. In fact, a squirrel hunt back in the day could have been both a cartoon series ender and a child traumatizer. "Oh, my lord, Lyle, you went and killed Rocky! Better grab your moose gun, kid. There's gonna be hell to pay."
As to those hunting kids being called "Murderers!" … that sucks! However, those young'uns did get educational insights into the odd intricacies of today's crazed and complex society. Grow up and smell the goons.
Note: I won't be hyping next year's squirrely "Classic." As to those of you who hunt squirrels to eat, maybe try to stick with shooting just the bucks. And don't forget to send me those heads for mounting. I've been eyeing a mighty fine "tiny house" in Costa Rica. So maybe it's cardboard – but, oh, the view.
A WARNING so no one falls into this trap of a scam. ~ Any one of us with a US Coast Guard documented vessel has to renew it every year. ~ I have found a scam going on that really bothered me and I almost fell for it. It's a company that sends letters out specifically customized with your name, address, the name of your vessel and even your official documentation number! ~ But the catch is this company is a private company that has nothing to do with the US government but they gave themselves an official sounding name and even their email address and website ends with a government sounding .us. And the bigger problem is that while renewing your documentation is a simple process that cost only $26 a year and you can do it directly with the US government, online-and so many other ways-this slippery company tries to fool you into thinking that the notice you are getting is from the US government, but it's really a private scam artist and they get your personal information because it's in the public domain and they mail you their government-sounding renewal letter a few weeks before you get the real one. 
The end result is if you click on it and think you are paying for your normal documentation fee, you are charged $75 instead of $26 and the difference is for absolutely NOTHING!!
They cleverly make unsuspecting people think their company is doing something special and cover themselves with some carefully phrased disclaimers they hope you don't read. Possibly they do other things, and maybe there is some good in the company-but how they handle and fool people on the documentation side to me borders on criminality.
To me, this has SCAM written ALL over it. 
If anybody has input to this, or if their brother-in-law owns the company I am criticizing-I apologize if they are legit - and please fill me in. 
And if you noticed, I did blank out my exact address, as well as blanking out my official number. The other reason I took off my personal address is because.... the last time I posted my home address and one of my friends knew I was with my girlfriend in an intimate position, he broke down my front door and started to scream caveman phrases in his Tarzan loin-skin outfit- it was a very awkward moment, but I have forgiven him. The reason I was bothered so deeply by my friend's actions running around in his loincloth,.... is that he was chasing ME!
Thank you for listening, and please tell me if I'm wrong about this Maritime Documentation Center, and if it is a scam, please share with others, a LOT of people fall for this.
And to the one friend who did that in the loincloth, you know who you are!!- and if anyone has had a similar experience with him, please private message me so we can get him some professional help.
Thank you
Clean Ocean Action Celebrates 35 Years of Ocean Advocacy
By Lori Draz
Thirty-five years ago this month, Cindy Zipf and several environmental leaders decided to give the Atlantic Ocean a voice by taking on the then-seemingly impossible task to end ocean dumping. Clean Ocean Action's (COA) coalition has been spearheading creative campaigns to protect the ocean ever since.
Today, the lean, green, ocean pollution fighting machine continues to battle for its core belief: that the ocean is a resource of rich bounty and a priceless asset whose health and vibrancy is a shared responsibility.
"We've made a big splash in the last 35 years, and while water quality has vastly improved, there is always much more to do," said Zipf, COA's executive director.
Today, COA is a broad-based coalition of more than 115 active boating, business, community, conservation, diving, environmental, fishing, religious, service, student, surfing, and women's groups. It is the only full-time regional organization exclusively dedicated to protecting the ocean in the New York/New Jersey region.
Since 1984, COA has led and implemented campaigns to improve the degraded water quality and marine waters off the New Jersey/New York Coast, some of which include:
• Ended nearly a century of ocean dumping when COA's coalition of more than 30 groups worked to close eight ocean dumpsites off the coast of New Jersey in 1988.
• Blocked offshore oil production and liquefied natural gas terminals.
• Organized and coordinated involvement of 32 organizations in the Rally for the Waterways program that works to reduce several sources of human waste in the Navesink River, thanks to dedicated citizens and the DEP who participate in the Volunteer Citizen Water Quality Monitoring program.
• Collected more than 6.2 million pieces of debris from New Jersey's beaches and waterways over 34 years of COA's signature state-wide Beach Sweeps program.
• Launched one of the region's first microplastic research projects.
• Initiated the Clean Ocean Zone to permanently protect the ocean.
• Backed the Beach Protection Act of 2007 to ensure reauthorization of the BEACH bill, which requires national monitoring of swimming beaches and key enhancements to the current law.
To learn more about COA, get involved in keeping our ocean and waterways clean, and learn how COA plans to celebrate its 35th birthday, visit CleanOceanAction.org, call 732-872-0111 or follow COA on social media.