ABOVE: For sure, not the best time to visit the shore. 
Unless you're a kingfisher ... 
Saturday, April 18, 2020: I have to reflect back on the Elvis Costello song lyric: "I used to be disgusted … now I'm just amused." Not that my current amusement is of the horselaugh nature, it's closer to a headshaking, incredulous, wtf(!?) type.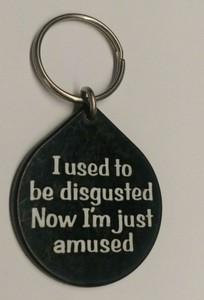 While I was among those who first saw long-termness in this pandemic, I'm now seeing my long-term thinking was itself ridiculously shortsighted, though I'm still hoping against hope that we'll see a somewhat LBI-esque, albeit -be-masked, by the July 4th season-starting weekend.
How can things commence, businesses-wise? How about a soft reopening; a carefully controlled come-on-in protocol? Follow me here: If heavily-trafficked Wawa – not that large a store -- can maintain only five masked customers inside at once, why can't virtually every shop on the block do the low-communicability same? I'll safely prophesize that allowing redacted commerce with common safety measures in place will be the eventual direction throughout the nation, possibly first right here in Jersey. Maybe even LBI.  
Any reopening needs to be in lockstep with (hopefully) emerging science -- led by objective researchers pinning down what social interactions truly presents viable risks and which were the understandable initial reaction/overreactions to curb the curve.
I never truly understood the concept of throwing the baby out with the bath water. I do now. The nation is already in deep you-know-what, via trillions in business-loss COVID compensation. It would suck immensely if many of the costliest business-closing efforts were actually of little or no positive preventative impact, as much greater minds than mine are already sensing.
By the by, if scientific findings or early trial runs indicate efforts to carefully reopen business are negatively impacting the infection curve, it's door slamming time. It must be kept in mind that overdoing the banning of low-impact businesses/activities, many of which are crippling society, can do irreparable damage to a once healthy society, aka the "baby."
Don't climb all over me as if I'm a call for a discontinuing of a primarily home-based existence. I'm simply and dutifully suggesting a science-based redemption of many life amenities that can improve the lives of those practicing safe distancing and preventative practices. I guarantee that time will show that a pandemic can be fiercely fought without simultaneously killing societies. Ironically, China has proven this.  
Obviously, any reopening hereabouts will focus on our largest amenity: the beach. And it presents a big-ass bugaboo, being the largest of summer attractions. While partially reopening small businesses is a breeze to suggest, when it comes to a multimillion-customer allure like the beach, it's a bona fide baffler as to how one can have a soft reopening.
In discussion, I'm hearing things like only ambulatory and water sports usages; no blanketing down. Then, I hear possible blanketing down, but only family units -- already exposed to each other's germs in an in-house way. How in bloody hell can one police that? There's some chatter about maintaining a safe degree of separation between beached blankets. Just imagine lifeguards or beach badge inspectors enforcing that. As to wearing masks on the beach, I can't get over the look of tan lines. Come on, we have to be able to smile a little.
To show how crazy options can get, how about banning beach umbrellas, which will essentially keep fried people from overextending stays on the beach. Hey, I said "crazy" – and that one came to me from someone I formerly thought was fully sane. (Yes, kidding, L.M.)
Maybe we can say Godzilla has come back ... That'll keep keep an overload of folks off the beaches.
CHINA DUN IT: With the input from an epidemiologist, I was among the first to suggest COVID-19 came from a lab, though I missed the mark when I added a bio-warfare angle. As I wrote for weeks, there was something flitty about blaming bat-eaters, though COVID-19 might have taken flight into the human realm when researchers were – ironies of ironies -- studying the dangers of folks eating said bats – which, as you know, had become quite the thing in eat-anything Asia. Notice that China immediately banned eating wildlife when COVID broke loose. That instantaneous action seemed to have more than simple bat-eating insights at the core.
Gospel truth: Asians say – without prompting – bats taste like poultry, i.e. chicken. Being a non meateater, I can't logically imagine how can a rodent can taste like chicken. You can bet virtually no Americans will be making that taste test. We'll just take bat eaters words for it. Buncha nutcases.
While I'm notorious for not getting into politics, I'll join the chorus of those thinking China needs to pay if it is proven they accidentally loosed COVID upon the world.
By the by, when I first wrote about suspicions that COVID was somehow man-made, the true conspiracists told me it was unquestionably a strategic diseasing meant to cripple worldwide businesses competitors. That's mindless nonsense. The Chinese are proving to be among the craftiest of capitalists. They would have instantly foreseen -- in a Beijing fēnzhōng (minute) – such a rampant virus would end up crippling their communistic moneymaking. My guess is someone's head in going to roll – if not already a-roll – should China confirm it was Doctor So-and-So Chun who left the lab gate open when running out for a bat sandwich.

As to fishing, I'll stay relatively optimistic if not blindly hope, that boat fishing will be allowable … with masks in place. Here's hoping nobody gets seasick. And, again with the weird tan lines -- when coupled with wrap-around angling sunglasses. Of  course, long before COVID there had been that face apparel movement, based on almost entire face coverage, only eye slits for sunglasses. In case you bought into those face masks to protect against skin cancer, they are too thin to be effective in an anti-viral way.
As to surfcasting, here's hoping it's near the top of the list when it comes to ban backoffs. Hell, the state has already suggested that safe distancing can quickly be measured using fishing rod lengths. Hell, surf rods offer room to spare, lengthwise.
Tackle shops should be among those businesses that can allow limited customer inside, while continuing to offer walk-out services, meaning they'll bring phoned in orders out to the curb. Unfortunately, there has already been a huge spike in Amazon-based mail order fishing equipment. This drives shoppers to away from already reeling tackle shops. There's never been a more important time to shop locally.
********************************************
I've been self-quarantining in the forest like nobody's business – and it ain't nobody's business but my own. It's not like I run into ton of folks out there. I thought the closing of the state parks referred mainly to the amenities, like offices, bathrooms, swimming lakes (thinking Absegami and Oswego) and other public services. Now, I'm seeing signs suggesting even driving on dirt roads in, say, the Wharton Track is verboten.
Anglers and business owners in New Jersey are reminded to maintain proper "social distancing" measures to allow for safe and reasonable access to our local fishing opportunities, which are pretty solid heading into the weekend with huge stripers on the move up the Delaware and Raritan. Full video forecast at
http://www.thefisherman.com/index.cfm…
**************************************
Here's more on the park closures, Some if it sounds highly contrived -- but that's just me. Maybe some parks were being overrun.
Statement of DEP Commissioner Catherine R. McCabe on the closure of state parks and forests during the COVID-19 outbreak:
DEP takes seriously its many responsibilities to protect the environment and public health, and to act as steward of the public parks, forests and other state lands that are so important to the people of New Jersey.
Temporarily closing the parks and forests during the surge of the COVID-19 outbreak was a very difficult, but necessary, decision. All of us at DEP understand the need for fresh air and exercise, and the desire of our New Jersey family to get outside when so many of us are feeling stressed and restless during this difficult time. That is why DEP continued to encourage public use of the state parks for as long as possible.
Unfortunately, as weather warmed in recent weeks, just as the COVID-19 outbreak was surging, the crowds at our parks became too large for our State Park Police to continue ensuring the social distancing that is so critical in our fight to prevent further spread of the virus. Just prior to Governor Murphy's issuance of Executive Order 118 closing state and county parks, state park visitation was at unusually high levels, with large numbers of visitors coming from out of state. Our law enforcement officers were forced to issue hundreds of verbal warnings to practice social distancing, disperse more than 160 gatherings of multiple people, and break up fights over parking spaces in overcrowded lots. Our officers even had to evict attendees at a wedding. This was creating unsafe conditions, for visitors as well as park personnel, in too many places and very likely would have worsened over the holiday weekend.
While it pains us to see our parks closed, we must all heed the Governor's urgent call for people to stay home as much as possible right now. This is helping New Jersey to flatten the curve of COVID-19 cases, and keeping all of our families safer. We must remain patient and committed to this effort. As soon as it is safer, Executive Order 118 will be lifted and all of us at DEP will eagerly welcome you back to the state parks. In the meantime, please continue to follow the Governor's direction to stay home, and take good care of yourselves and your families.
The family and crew of the MISS BARNEGAT LIGHT pray that you and your family and friends are safe and healthy. We still can't predict when this season will start but we will be sure to keep you posted on FB. Hoping to start fluke and sea bass on May 22 and evening cruises on that weekend too. As I said....HOPING. Stay positive everyone.
Some love going out to pine trees. Saddled with being a "soft" wood, they're actually tough as nails in their own right. Look at the hard heartwood "skeleton" of this rotted pine tree, how it grew fin-like angular supports to not only keep it growing upward, arrow straight, but also to serve in buttressing the entire tree.
Here's some stuck-at-home dendrochronology fun. This recently cut section of pine tree from the highly controversial clear-cutting near the Bass River fire tower is easily three times larger than trees, planted back in the late 1930s. This three-foot section was seemingly left on display by the folks at Advanced Forestry Solutions, which did the clear cutting. They must have also found it quite the sight. Was this tree there longer … or was it one of those planted in early 1900s? (See comments below) Hopefully, there's enough detail in the close-up photo(s) to allow a rough ring count from home. Also, the section is so amazing it's worth a stop by. I'd like to get permission to either take a cross section from it or sand down the existing one to get a more accurate ring-count age reading. This tree-among-trees might be of scientific value, vis-à-vis for the forestry industry. Please, no political stuff. What's done is done clear-cut-wise. Click on photo one and three and use commuter imaging to enlarge.
on a pine tree appreciation roll, check out how a bad-ass little pine tree handled being sawed when it was small. Study it closely. That small sawed portion is literally the true "roots" of this/these now-huge pine trees. (Photo: 4/12/2020)
I think this is kinda/sorta CVs first A40.
I was lucky enough to cross paths with an A40 body that was left in Lefty Carr's shop when he passed. I bought it from a family member with some other plugs and CV was kind enough to finish and bring the plug to life. A gem.
5 People Charged for Pinelands Forest Fire
Five people were charged this week with starting a bonfire last year that ignited an out-of-control blaze that destroyed over 11,000 acres of New Jersey's Pinelands. The fire burned in Penn State Forest in Woodland Township and one of the largest forest fires New Jersey has seen in recent years. The court filing seeks about $50,000 in restitution, but no other details about the charges were included in the statement from the DEP.
"It is important that the people who set one of the largest forest fires in New Jersey are held accountable for the damage they have done. Thankfully no one was injured, but the fire put lives at risk. The bonfire destroyed 2.5 square miles of Pinelands. The pollution and particles from the smoke had serious impacts to wildlife and sensitive ecosystems. What they did was reprehensible and they should be punished. It is important to put force into enforcement, especially if people are going to be destroying natural resources in New Jersey.," said Jeff Tittel, Director of the New Jersey Sierra Club.  "The blaze at Penn State Forest serves as a fresh reminder of the danger of wildfires. While it's good that the people charged with the fire will be held responsible, the state needs to do a better job of keeping people out of these areas."