In 2019, 14 Northeast groundfish stock assessments will be reviewed and updated. Scientists will use existing models and data sources to evaluate stock health. The assessment process has several steps. For details on the process, see this description(pdf).
On Thursday, June 20 the Assessment Oversight Panel will review and approve assessment plans for each stock. After this meeting, scientists will spend the summer conducting the assessments. The results will be presented Sept 9-11, 2019 to a panel of peer reviewers.
By John Sackton
Publisher, SeafoodNews
June 14, 2019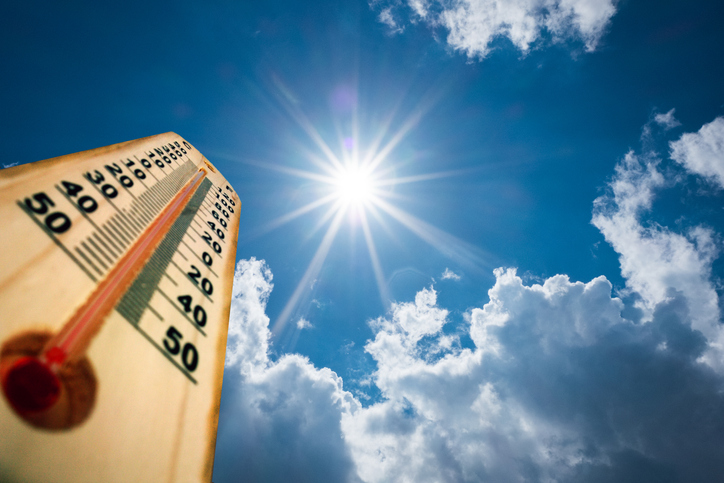 [The Winding Glass is an opinion and commentary column from SeafoodNews Founder and Publisher John Sackton.]

50 years ago fisheries were in crisis.  The prevailing international law allowed no national control of ocean activities beyond 12 miles.  In New England, this meant giant Soviet factory trawlers practicing pulse fishing came in to devastate the abundant haddock stock, leaving US fishermen crumbs after they left. 
Similar fishing situations were occurring around other coastal nations.  Chile and Peru were the first countries to declare a 200-mile exclusive economic zone.  Other countries such as the US and Iceland followed and by 1982, the UN recognized the right of countries to establish a 200-mile exclusive economic zone.
The implementing legislation in the US was the Magnuson-Stevens Act. Passed in 1976, the act not only restricted foreign fishing but much to the surprise of East Coast fishermen, it also implemented a system of fisheries management to set quotas and control overfishing.
The key features of Magnuson were to establish regional councils so as to promote local control over fisheries, to require management decisions be based on the best available science, and to involve all stakeholders in the council and decision-making process.
The results have been a fisheries management system that has preserved healthy stocks, as in Alaska, rebuilt overfished stocks (on the West Coast), and became the model for global sustainable fisheries management.  It is fair to say that the prosperity we see in the US seafood industry today would not exist without Magnuson.
But we are facing a new crisis every bit as profound as the lack of EEZ's in the 1970s.  That is the crisis of global warming and ocean acidification, caused by the use of fossil fuels that have built up CO2 in the atmosphere to dangerous levels. 
CO2 induced warming is leading to movement of fish to different areas, increased acidification that is interfering with the use of calcium for shells, including for zooplankton, changes in ocean currents, loss of sea ice, and sea level rise that is reducing the area of coastal marshes.  Taken together, these changes challenge the very basis of our fisheries management system, which depends on predicting the changes in stocks in a stable environment.
Several recent reports have provided eye-opening data.  One is an excellent report produced by the Canadian DFO on the state of the North Atlantic Ocean.  Finally, the DFO is spending money on transparent science and providing a real public service by documenting in one place all aspects of the North Atlantic ecosystem.
The most significant factors in the report are the change in the quality of zooplankton due to mistiming of plankton blooms.   This impacts the entire marine food chain.  A second is the movement of fish to new habitats, exemplified by the lobster fishery which is currently booming off of Nova Scotia, but which is likely to crash as waters exceed a certain summer temperature.  We published a summary of this report this week. 
Another recent report, issued in May,  was the UN report on the loss of biodiversity.  This report from the Intergovernmental Science-Policy Platform on Biodiversity and Ecosystem Services (IPBES), was approved and adopted by the UN, and says that around 1 million animal and plant species are now threatened with extinction, many within decades, more than ever before in human history. 
Sir Robert Watson, chair of the panel, said   "The overwhelming evidence of the IPBES Global Assessment, from a wide range of different fields of knowledge, presents an ominous picture.  The health of ecosystems on which we and all other species depend is deteriorating more rapidly than ever. We are eroding the very foundations of our economies, livelihoods, food security, health and quality of life worldwide."
The seafood industry is complex because it is so varied, and regional differences abound.  This is partly why those of us in the industry love it so much. There is just nothing comparable to the interplay of natural productivity, human knowledge and skill, and highly diverse conditions and ecosystems.  Seafood distributors routinely carry over 100 items, even though most sales are from a smaller cluster of major species. 
The commercial experience of the oyster farmer, a lobster fisherman in Nova Scotia, a salmon grower, a pollock captain in the Bering Sea, or a Dungeness fisherman out of Newport, Oregon are totally different, with each adapted to their particular resource and environment.
This complexity and localization make it very hard for people in particular fisheries to see the big picture.  Local communities can get dependent on a fishery that appears to be stable, and then have that stability pulled out from under them in an instant.
The common denominator for a new "Magnuson Act" should be the economic vitality and resilience of coastal communities.  This may not always come from fishing.
Wind power, tourism, marine protected areas, as well as fishing all can serve as an economic foundation as communities adapt to climate change and sea level rise.  Today proponents of most of these are in their own silos, in a war of all against all.
So fishermen oppose wind power developments, even though reducing fossil fuel emissions is the only possible path to prevent catastrophic increases in ocean temperatures. The temperature rise upends the productivity of most of the species on which they fish.
Fishermen also, by and large, oppose a massive increase in marine protected areas.  Yet a rethinking of habitat protection may be the only approach that would avoid a catastrophic loss of biodiversity.    We thrive on complex ocean ecosystems that offer changing opportunities.  If the price of maintaining that complexity means changing the way some ocean areas used for fishing, that is a price well worth paying.
Tourism is a bit more compatible with traditional fisheries.  In Astoria, Oregon, the Bornstein's built their seafood processing plant in a way they could accommodate cruise ship visitors.  In our story about Nova Scotia lobstering, Lucien LeBlanc says he outfitted his new 50-foot lobster boat, the John Harold, to double as a tourist vessel and rely less on the fishery.  "Financially, I treat [every year]  like it's my last year," he says.
New Bedford, which on the one hand is the center of scallopers opposition to offshore wind power in New England, is, on the other hand, experiencing a dock and marine construction boom as the hub of offshore wind power.
The point is that these activities: fishing, power generation, tourism, and protecting biodiversity do not need to be in conflict with each other but could all contribute to the economic vitality needed to keep coastal communities intact.
This is where a new "Magnuson" type vision is needed.  We need a way to put forward an overarching vision of how to protect coastal communities in an era of climate crisis, not by watching individual ocean industries get destroyed but by developing a framework where they can all thrive together.
This not a Pollyanna puff piece about everyone working together.  The fact is that all these industries need support.  The fishing industry has benefitted massively from having the Magnuson Act as the foundation on which to build.  A new framework that focused on making coastal communities economically resilient around all ocean uses is not a zero-sum game.  

By broadening our idea of what is necessary to keep fishing healthy for another 50 years, and by focusing on what will keep fishing communities healthy, we may find we get more support and better results if we look at the total picture of what we are facing, rather than just fighting over which 10 sq. mile grid to assign to wind, fishing, or protected areas.
Copyright © 2019 Boston Globe
By David Abel
June 17, 2019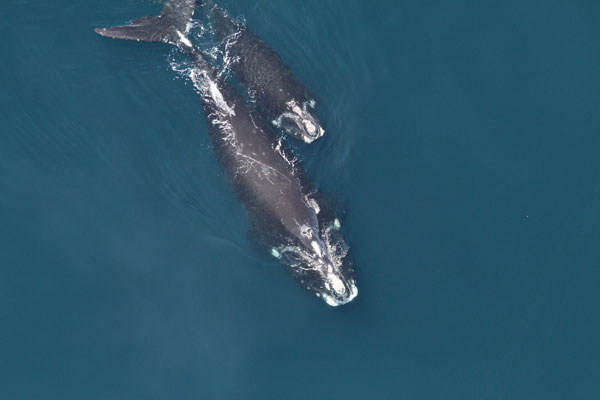 Before the leviathan was dragged to shore, before it was found floating at sea trailing a slick of blood, the massive creature had had its run-ins with its greatest nemesis: human beings.
This North Atlantic right whale — among the most endangered species on the planet — was known by researchers as Wolverine, for three propeller cuts on its tailstock that reminded them of the trio of blades used by the comic book character of the same name. In its short life of nine years, journeying through thousands of miles of dense fishing grounds, the whale had endured at least one vessel strike and three entanglements in fishing gear.
Now, Wolverine was decomposing on a grassy beach at the northernmost tip of New Brunswick's Acadian peninsula, its large, black fins inert in the salty air, its wide fluke tangled in red rope that the Canadian Coast Guard used to haul its carcass in from the frigid waters of the Gulf of St. Lawrence.
The death of even one of the mammals poses a grave threat to the species, given how few remain. But almost as notable is that Wolverine was here at all.
Until recently, right whales were seldom seen this far north. Now about a third of the species regularly comes to feed in these frigid waters. It has proved to be a very dangerous migration.
Shortly after dawn, a visitor from Massachusetts, Jane Sittnick, wandered onto the beach and happened upon the grim sight of the first right whale to be found dead this year. She shook her head as she touched its cold blubber and snapped photos with her cellphone.
"With so few right whales left in the world, this is very upsetting," she said.
Warmth Sends Whales North
The discovery this month was the latest blow to a species on the cusp of extinction.
There are just over 400 right whales left, a quarter of them breeding females. The population can't afford any accidental attrition, scientists say.
While the cause of Wolverine's death remains unknown, its premature demise has renewed questions about whether Canadians are doing enough to protect the imperiled species as more of them surge to the north.
Two years ago, 12 right whales were found dead in the Gulf of St. Lawrence, an often-icy body of water between Newfoundland and New Brunswick. It was a calamity for the species, one no one had expected.
Before 2017, few right whales had ever been seen anywhere near the area. The whales, which can grow to 60 feet long and weigh more than 250,000 pounds, mainly spent their summers feeding farther south in the Bay of Fundy.
But in recent years, as the surrounding waters of the Gulf of Maine have warmed faster than nearly any other patch of ocean on the planet, the whales' primary source of food, a fatty, rice-sized copepod known as calanus, collapsed in their traditional feeding grounds.
So they ventured to the Gulf of St. Lawrence, where food was plentiful but where there were few regulations to protect them.
Most of the deaths in 2017 — which reduced the species' population by 3 percent — were attributed to ship strikes or entanglements in fishing gear.
"We never previously had any significant mortality events in the Gulf of St. Lawrence," said Adam Burns, director general of fisheries resource management at Fisheries and Oceans Canada, "so protections weren't deemed necessary."
A Demand for Rules
For many US fisherman, who often feel burdened by catch restrictions and other regulations, the lack of similar rules in Canada was galling. They protested, and politicians echoed their concerns.
In Massachusetts, Representative Seth Moulton and other lawmakers last year wrote to US Treasury Secretary Steven T. Mnuchin and Commerce Secretary Wilbur Ross, urging them to consider banning all imports of Canadian fish unless the country's regulators took steps to protect right whales that were at least equivalent with US measures.
"Unless we take drastic action now, the North Atlantic right whale is on a path to extinction within 20 years," they wrote.
US fishermen and others south of the border called on Canadian regulators to require crab and lobster fishermen to use weak links between their ropes and traps, so the ropes detach from the traps in the event of an entanglement with a whale, as the American fishermen do. They urged Canadians to reduce the strength of their ropes and require lobstermen to use ground lines between traps that sink to the seafloor.
"We are extremely concerned that the US lobstermen are going to continue to pay the price for the lack of conservation in Canada, and do not want to see a repeat of the 2017 season," said Beth Casoni, executive director of the Massachusetts Lobstermen's Association.
For the lobstermen, it's a matter of fairness. For the whales, new protections are a matter of life and death.
Canada's Response
Confronted with the spate of deaths in the Gulf of St. Lawrence and the protests, Canada did take action.
Under pressure from the United States and environmental advocates, Canadian officials quickly required ships to reduce their speeds while traveling through the area.
In 2018, they closed off thousands of square miles to fishing, adjusted the timing of their crab and lobster seasons, and implemented a system of temporarily closing areas for at least 15 days where whales were spotted.
Surveillance aircraft flew grid patterns over the gulf, and sensors were deployed in the water to detect whales. Cruise ships were forced to cancel some ports of call, and Transport Canada, the agency that oversees the shipping industry, fined some of the nearly 400 ships that violated the speed restrictions.
Canadian officials noted that there had been no right whale deaths in the gulf in all of 2018. Surveillance aircraft last year identified 131 individual right whales in the area, 25 percent more than were identified in 2017.
"The government of Canada is committed to protecting right whales," said Michelle Sanders, director of clean-water policy at Transport Canada. "We believe we're on the right track."
But, for fisherman, many of the restrictions have been as unpopular in Canada as similar rules have been in New England. Last summer, in a port town near Miscou Island, lobstermen piled their empty traps on local docks to demonstrate their anger.
"It made the job for us very hard — harder than it was," said Jonathan Hache, who fishes for snow crab in the area.
Fishermen must check their e-mail frequently to make sure the government hasn't announced another closure to protect the whales.
"The whales have been stressing us," Hache said.
In response to the mounting pressure, Canadian authorities this year revised their regulations.
They reduced by one-third areas where fishing has been banned throughout the time whales are present. They allowed fishermen to set their traps in shallower waters, of less than 180 feet, which the government had previously prohibited. And they lifted speed restrictions in one significant shipping lane.
In announcing the changes, Jonathan Wilkinson, the minister of Fisheries and Oceans Canada, said the new measures would "strengthen protection for the endangered North Atlantic right whale, while also sustaining and growing the ocean economy."
Others weren't so sure.
Summer Concerns
In the United States, some worry that the death of Wolverine could be a harbinger for another deadly summer in the region for right whales.
"Canada is definitely not doing enough," Moulton said. "Their regulations aren't equal to ours, and they're getting worse."
Moulton blamed the Trump administration for not doing more to hold Canada accountable, saying the Cabinet secretaries effectively ignored the recommendations he and fellow lawmakers made last year.
"We have to get the Canadians to do their part," Moulton said. "The goal should be to save the right whales, not use the extinction of the right whales as a competitive advantage."
But others said Canada's approach to protecting right whales, even with the changes made this year, is in some ways preferable to the US regulations.
"The 'Canada isn't doing enough' mantra is outdated and deflects attention from the need for the US to do more," said Erica Fuller, a senior staff attorney at the Conservation Law Foundation, which has sued the National Oceanic and Atmospheric Administration to force it to take more aggressive action to protect right whales.
She and others have urged NOAA to require similar closures as the Canadians. In New England, the only fishing grounds regularly closed to protect right whales are in Cape Cod Bay, where the state bans lobstermen from deploying gear between February and May.
NOAA is now considering recommendations by a panel it created that could require sweeping changes for fishermen in New England, including reductions by as much as half the lobster lines in vast portions of the Gulf of Maine.
Agency officials also plan to meet their Canadian counterparts later this month in Nova Scotia to discuss what more both governments should do to protect the whales.
"It is too early to tell if collective measures are adequate to prevent further decline of the species," said Jennie Lyons, a spokeswoman for NOAA.
Moira Brown, a senior scientist at the Canadian Whale Institute and the New England Aquarium, called this year's regulatory changes in Canada "minor tweaks" that were supported by data.
There are now six planes regularly flying over the gulf, which so far this year have identified more than 70 individual right whales. Those surveillance flights have already triggered more than a dozen temporary closures this year.
"In my opinion, this is the way to manage this fishery," Brown said, referring to the system of surveillance and closures.
The Canadian government has also allocated about $125 million over the next five years to protect right whales and other endangered marine mammals — far more than the United States, she said.
"Unfortunately, time is going to tell which method works better," she said.
Looking for Reasons
On the beach on the eastern edge of Miscou Island, where waves lapped onto the deteriorating carcass, one overriding question hung in the pungent breeze: Why did Wolverine die?
To find the answer, a team of about two dozen veterinarians, biologists, and government officials arrived early with plastic body suits, rubber gloves, and newly sharpened, foot-long knives.
Before they began the examination, known as a necropsy, Noel Millea, an elder from the Elsipogtog First Nation, led a ceremony for Wolverine, beating a drum, chanting, and presenting an offering of tobacco to the departed creature.
"It's important for us to take time to honor the spirit of the animal," he said, "and be more conscious and aware of the damage that we're doing to Mother Earth."
Afterward, the team mounted the spine of the whale and began slicing into its thick blubber. The putrid work required an excavator and a front-end loader, which the team used to peel back layers of blubber to collect samples from the whale's organs.
They worked through the afternoon, until little was left but the whale's bones.
The remains would be buried on the beach, beside two other right whales interred there in 2017.
Near the end of an exhausting day, Tonya Wimmer, executive director of the Marine Animal Response Society, said it would take months of analyzing the samples before they could reach any conclusions about the cause of death.
Over the past decade, the deaths of nearly three-quarters of all right whales examined have been attributed to entanglements, which was how Wolverine's mother died. Most of the others perished as a result of ship strikes.
For Wimmer, understanding how such a young whale died offers hope about finding better ways to protect them.
"At this point, no one knows the solution about how to save right whales," she said. "Every bit of information is vital."
Photo Credit: NOAA Fisheries
Scale of the Problem: How Fish Skins and Algae Could Help Solve the Plastic Pollution Crisis
Copyright © 2019 Electronic News Publishing
June 14, 2019
A University of Sussex student has taken inspiration from the seas to find a solution to the man-made plastic pollution contaminating the world's oceans.
Product design student Lucy Hughes has invented a bioplastic created from fish skin and scales and red algae which could have a huge impact on limiting the amount of non-biodegradable plastic waste created in the world.
The fully biodegradable and compostable material, called Marinatex, has been designed as an environmentally-responsible replacement for plastic film currently used in a whole host of packaging including sandwich boxes.
It can biodegrade in a soil environment in less than a month and can be disposed of through ordinary food waste collections.
Lucy, a fourth year product design undergraduate student at the University of Sussex, said: 'It makes no sense to me that we are using plastic, an incredibly durable material, for products that have a lifecycle of less than a day. And I'm not alone, there is a growing community of bioplastic pioneers that are working towards finding alternatives to our dependency on plastic.
'With Marinatex, we are transforming a waste stream into the main component of a new product. By doing so, we have created a consistent, transparent and 'plastic-like' material with a more planet friendly and product appropriate lifecycle for packaging.'
The 23-year-old student from Twickenham developed her idea following a visit to Newhaven-based sustainable fishing company MCB Seafoods Ltd.
Seeing first-hand the organic waste material from the fishing industry, she identified the potential in the material, in reliable and plentiful supply, which when combined with a biopolymer such as red algae created an extremely effective plastic substitute.
Lucy said: 'Algae bioplastics are becoming more common, but the issue I faced during development was that the sheets I made without the fish waste seemed to revert back into a crinkled seaweed shape. I needed to find a material that would make the formula more consistent. I challenged myself to find a material that was from a local waste stream. My initial experiments involved other types of fish waste such as mussel shells and crustacean skeletons before settling on fish waste. The result was a locally sourced sea-based solution.'
A recent study has revealed that some bioplastics, such as PLA made from fermented corn starch, have not lived up to claims of being compostable or biodegradable - remaining intact after more than three years.
Marinatex degrades in a tiny fraction of that time, and is also cheaper to produce and does not require an entirely new recycling scheme for disposal.
The newly-developed material is also stronger than a standard plastic bag and does not leach toxins into the natural environment.
The material was developed as part of Lucy's undergraduate product design degree at the University of Sussex but she is keen to develop the idea further.
While further testing and scaling up of the business need to be explored, she is optimistic that with right support the product could be ready for the market in little over a year.