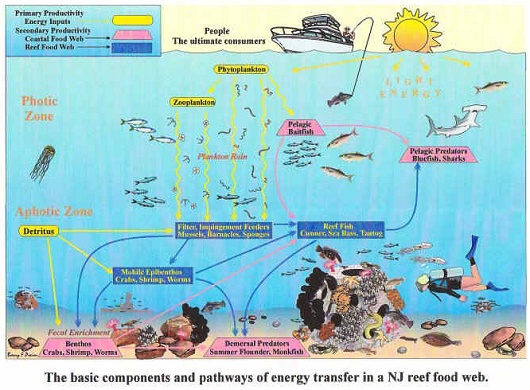 Thursday, March 21, 2013:
See full story in news section below: a new reef, encompassing about a square mile of ocean floor, will be constructed in state waters in an area north of Barnegat Inlet to be used exclusively for recreational fishing.
((((((((((((((((((((((((((((((()))))))))))))))))))))))))))))))))))
Snowflakes continue to dandruff down upon us, though it's way too warm for any sticking to take place. You just get this sinking sense that we're not going to be given an easy out of a fairly wicked winter.
That said, fish really don't abide by weather as much as calendar, often earmarked by length of day, providing sunlight is available to fully gauge the brightness.
Tomorrow is the start of winter flounder season: March 23, bag limit of two fish and a size limit of 12 inches. The season runs until May 21.
The winter floundering should be excellent. I'm basing that on a high correlation between fine blackback fishing following nasty-ass winters, particularly winters that hang on like this one, see snow, above. However, I have no way of gauging the Sandy factor. What if fierce contaminants made it to the bay bottom? That could mean curtains for winter flounder, which are very sensitive to pollutants. The upside is the less dramatic storm impacts from Surf City northward to Barnegat Inlet, our prime floundering grounds.
As for the bottom debris, it is being cleaned up, as we speak, exclusively by state forces.
Important: The current high-intensity cleanup is not going all the way to the bottom of channels. It is only being done to a few feet below the deepest drafts of vessels known to frequent the waterways. This is an effort to avoid over-stirring the bottom and also to allow the state to sidestep responsibility for objects that have been on the bottom for years, if not decades. I see serious junk not so much now but when fluke season start and drift come into play.
(Above: Stripers by the boxload.)
There are stripes in the Mullica, both Graveling Point and upriver landings and some bridges.
Speaking of that zone, I had a long chat with our buddy Scotty at Scott's bait and tackle. I'll be doing a write-up on what he went through – and it wasn't pretty, including (now) a muddy lot where his house once stood. The shop is currently having a flood sale out front. Super deals to be had.
(Below: Scene from much calmer days ..)
Phone calls galore on surf fishing LBI. Firstly, LBT is the only municipality even remotely entertaining the notion of opening beaches to buggies, though I think Ship Bottom is actually fairly accessible.
As for the fishing, we're inching into striper times but we really haven't had much weatherly cooperation. This time of year it's tough enough getting a short bass to bait much less trying to see a subtle spring pick-up through pounding surf or howling winds. We won't even get into the standing-around factor, making surfcasting more like a survivalist session. As for those understated striper bites, if ever there's a perfect time to go strictly circle hook, it's spring. Not only does that help sort bites from rod-tip wiggle but it's a lot easier getting a circle hook out of the leathery mouths of skates and dogfish.
((((((((((((((((((((((((((((((((()))))))))))))))))))))))))))))
Barnegat Bay Action Update - Special Announcement
CHRISTIE ADMINISTRATION WILL CREATE ARTIFICIAL REEF FOR RECREATIONAL FISHING
NJ Department of Environmental Protection (DEP)
March, 2013

CHRISTIE ADMINISTRATION WILL CREATE ARTIFICIAL REEF FOR RECREATIONAL FISHING
DEP Plan to Balance Access to Reefs

The Christie Administration has developed a compromise between recreational and commercial fishing interests regarding access to artificial reefs off the coast of New Jersey, Department of Environmental Protection Commissioner (DEP) Bob Martin announced today.

The plan will allow commercial interests to have continued access to portions of two reefs in state waters and calls for the construction of a new reef exclusively for recreational fishing, also in state waters.

"The Christie Administration recognizes that recreational and commercial fishing are each vital to New Jersey's economy," Commissioner Martin said. "The commercial and recreational saltwater fishing industries provide enormous benefits to New Jersey, generating combined revenues of about $2.5 billion per year. We are confident that this compromise will address the needs of commercial fishermen and recreational anglers, and will result in restoration of federal funding that is vital to a program that provides tremendous benefits to our state."

The DEP's Division of Fish and Wildlife holds permits for 15 artificial reef sites - 13 in federal waters and two in state waters. The reefs, encompassing a total of 25 square miles of ocean floor, are constructed from a variety of materials, such as rocks, concrete and steel, even old ships and barges. These materials provide surfaces for a wide diversity of marine organisms to grow, ultimately providing food and shelter for fish.
(Below: Reefball "igloos" make great bottom structure. Uncertain what new angler reefs will be made from.)


Under the DEP's plan, commercial fishermen will be permitted to continue using portions of two existing reefs in state waters off Sandy Hook and Manasquan. State waters extend from the shoreline to three miles offshore. Recreational fishermen will continue to have access to all portions of these reefs.

In addition, a new reef, encompassing about a square mile of ocean floor, will be constructed in state waters in an area north of Barnegat Inlet to be used exclusively for recreational fishing. The Division of Fish and Wildlife will apply for a DEP Division of Land Use Regulation permit and will seek to amend a U.S. Army Corps of Engineers permit for this project.

This new reef will encompass roughly the same area as the portions of existing state waters reefs that commercial fishermen will be allowed to use. The new reef will take one to two years to design and build and two to five years to become fully productive.

"I thank the Christie Administration, Commissioner Martin and legislators for understanding the importance of resolving fixed gear conflicts on reefs in state and federal waters, and for their commitment to take action,'' said Anthony Mauro, Chairman of the New Jersey Outdoor Alliance, an organization representing recreational fishing groups. "Commissioner Martin's pledge is a giant step towards resolving gear conflicts, and addresses many concerns expressed by recreational anglers. Though the restoration of federal funding to the New Jersey Reef Program is requisite for a final resolution, we are very encouraged by the prospect of an equitable conclusion to what has long been an obstinate problem.''

The plan is expected to resolve federal concerns that commercial fishing is intruding on and hampering recreational fishing on artificial reefs in state waters, which are funded by excise taxes on recreational fishing gear and motor boat fuel. Costs to obtain, clean and deploy suitable material also is supported by private donations.

As the plan is implemented, the DEP will petition the U.S. Fish and Wildlife Service to restore nearly $250,000 in annual funding for artificial reef research, improvements and maintenance that has been withheld as a result of this issue.

Funding restored by the U.S. Fish and Wildlife Service would be used to pay for a portion of this project. Donations from both the commercial and recreational fishing communities could also help pay for construction. The DEP, in consultation with stakeholders and the Army Corps of Engineers, will finalize a site for the new reef, which is expected to cost about $200,000 to design and build.

Under the plan, the DEP will petition the federal Mid-Atlantic Fishery Management Council for Special Management Zone designation which would allow the DEP to prohibit commercial gear on all 13 existing artificial reefs in federal waters. The Mid-Atlantic Fishery Management Council has sole authority over reefs in federal waters.

Artificial reefs are extremely popular with anglers and divers, contributing to the state's economy through the creation of tourism opportunities and jobs. New Jersey's commercial fishing industry ranks 7th in the nation in retail sales, and supports $327 million in salaries and wages and nearly 13,000 jobs.

Recreational saltwater fishing brings in more than $640 million in retail sales and is directly responsible for nearly 10,000 jobs and more than $242 million in tax revenues, including $165 million in state and local taxes.

For more information on New Jersey's Artificial Reef Program, please visit www.nj.gov/dep/fgw/artreef.htm .
((((((((((((((((((((((((((())))))))))))))))))))))))))))))))
[National Geographic] By Lee Crockett - March 21, 2013 -

(As Pew Charitable Trusts director of Federal Fisheries Policy, Lee Crockett oversees all of Pew's U.S. fisheries campaigns)

It's not every day that fishermen and environmentalists agree. But in a significant move, the American Bluefin Tuna Association and the International Game Fish Association are partnering with The Pew Charitable Trusts to protect bluefin tuna, one of the most amazing fish in the sea. By working together, we might be able to help ensure a brighter future for this depleted fish.

This summer, the Obama Administration is expected to issue new bluefin tuna regulations for U.S. fisheries in the Gulf of Mexico and Atlantic Ocean. The National Oceanic and Atmospheric Administration (NOAA), the agency responsible for fisheries management, should seize this opportunity to protect bluefin tuna from dying needlessly on surface longlines.

This wasteful fishing gear stretches for 30 miles on average — a length equal to 528 football fields, dangling hundreds of baited hooks. Surface longlines are used to catch yellowfin tuna and swordfish, but they catch and kill bluefin and approximately 80 other species of ocean wildlife. Most of these animals are thrown overboard, dead or dying. Because the Gulf of Mexico is the only known spawning area for western Atlantic bluefin, NOAA's proposed regulations should prohibit the use of surface longlines in the Gulf and encourage more selective alternative fishing gear.

The American Bluefin Tuna Association is a diverse organization made up of commercial, charter, and recreational fishermen, shoreside businesses, fish buyers, and many others from Maine to Florida involved in the U.S. bluefin fishery. The International Game Fish Association is a not-for-profit recreational fishing organization committed to the conservation of game fish and the promotion of responsible, ethical angling practices through science, education, rule-making, and record keeping. Thanks to this important opportunity presented by the proposed bluefin regulations, we have come together to work toward a common goal.

The regulations proposed by NOAA could drastically reduce the unintentional catch of bluefin tuna and protect its spawning ground. This will lead to a healthier bluefin population and will benefit coastal communities that fish for the species using selective methods.

We're hopeful this partnership of fishermen and environmentalists will clearly illustrate to NOAA officials just how important bluefin tuna is to us all. By working together to end the waste of this remarkable fish, we can ensure a brighter future for this species and the fishermen who depend on it.
(((((((((((((((((((((((((((((((()))))))))))))))))))))))))))))))))))
[Associated Press] By Mike Corder - March 21, 2013 -

THE HAGUE, Netherlands, Sea Shepherd wants Dutch authorities to prosecute Japanese whalers for piracy for allegedly attacking the radical conservationist group's ships in Antarctic waters, a lawyer said Thursday.

Lawyer Liesbeth Zegveld filed a criminal complaint with Dutch environmental prosecutors accusing the crew of the Nisshin Maru whaling ship of deliberately ramming Sea Shepherd's ships in February.

The case is being brought in the Netherlands because the Sea Shepherd ships Steve Irwin and Bob Barker both sail under the Dutch flag.

It intensifies a legal battle going on between Sea Shepherd and Japan's whaling fleet stemming from their repeated clashes on the high seas in recent years.

Japan says it hunts whales for scientific purposes, an allowed exception to an international whaling ban, though anti-whaling activists say the hunts are a cover for commercial whaling.

Zegveld accused the Nisshin Maru's captain Tomoyuki Ogawa and his crew of crimes including ''sea robbery'' a little-used offense formerly used to prosecute pirates. The charge has recently been dusted off in the Netherlands to prosecute Somali pirates captured by the Dutch navy.

''The Nisshin Maru is guilty of piracy, violence against the crew of a sea vessel endangering safe navigation and the destruction of Sea Shepherd vessels; all three punishable offences under the Dutch Criminal Code,'' Zegveld said in a statement.

After one of the incidents Zegveld referred to in her complaint, on Feb. 20, Japan's Fisheries Agency insisted the protesters were responsible for the collisions as they tried to hinder a refueling operation.

Zegveld's complaint accused the whalers of deliberately ramming the Sea Shepherd vessels during refueling operations in the Southern Ocean on Feb. 20 and 25.

It is the second time Zegveld has attempted to have Japanese whalers prosecuted on behalf of Sea Shepherd. Prosecutors declined to open a prosecution in 2010, but Zegveld says circumstances have now changed, because both the Steve Irwin and Bob Barker ships sail under Dutch flag, giving prosecutors a stronger foundation for laying charges.

''The Public Prosecutor's Office must now accept its responsibility and cannot argue that there is insufficient Dutch interest to bring a prosecution or refuse to do so for other reasons,'' Zegveld said.

The Dutch complaint follows a significant courtroom defeat for Sea Shepherd.

Last month, the 9th U.S. Circuit Court of Appeals castigated Sea Shepherd and its founder Paul Watson for their tactics in disrupting the annual Japanese whale hunt in the treacherous waters of Antarctica.

''You don't need a peg leg or an eye patch,'' Chief Judge Alex Kozinski wrote for the unanimous three-judge panel. ''When you ram ships; hurl glass containers of acid; drag metal-reinforced ropes in the water to damage propellers and rudders; launch smoke bombs and flares with hooks; and point high-powered lasers at other ships, you are, without a doubt, a pirate, no matter how high-minded you believe your purpose to be.''

The ruling overturned a Seattle trial judge's decision siding with the protesters and tossing out a lawsuit filed by a group of Japanese whalers seeking a court-ordered halt to the aggressive tactics, many of which were broadcast on the Animal Planet reality television show ''Whale Wars.''

Meanwhile, Australia is challenging the legality of Japan's whaling at the United Nations highest judicial organ, the International Court of Justice in The Hague.