When do things get so far into the weird zone that they just about come out the other end? Per usual, I'm not totally sure what that even means, but this week I'm surely seeing the light at the end of the weirdness tunnel.
I'll lead into the latest weird-out by asking if you recall a damn spooky earthquake we had not that far back. Some of you might then recollect the truly bizarre erosional "sink" hole in Holgate last fall. Further, a few folks might even recall an unprecedented left-turning superstorm called Sandy. That's all weird, weirder and so on. But this week I'm looking into something edging toward weirdest. (Below: Holgate vortex.)
It sorta began last Thursday, when an ugly-faced storm system barreled across our region, out of the west. Photos of the doomsy looking clouds and storms flooded Facebook. I put up a YouTube video of the wild-sky event. Go tohttp://www.youtube.com/watch?v=gzrJeKGmSys, or keyword "jay mann storm front" on YouTube.
That storm front will actually add to the understanding of the weirdness that befell folks on the South Jetty in Barnegat Light – some winding up in the hospital.
As that foreboding front headed out to sea, an emergency call went out for a multi-victim water rescue. Myriad souls had been washed into the water off the New South Jetty in Barnegat Light.
The fast-as-it-gets BL beach patrol and first aid squad were on the South Jetty scene before a drip had dried on the victims. Pulled to safety, the victims are royally rattled, a couple hurt badly enough to need hospital treatment.
For rescuers, including lifeguard and EMS'er Bob Selfridge, the prime duty at hand was to give aid to the injured, then transport. This day, first responders weren't immediately overly analytical on why a bunch of jetty-enders had gotten washed clean off the rocks and into the ocean – though Bob knew the waves weren't very rough at all that day. "They reported a huge wave out of nowhere. We kinda disregarded that as they were tourists," he said.
However, less than 100 yards to the north of the accident scene, Brian Coen had just experienced a bizarre chain of events directly related to the nearby wash-offs. And hewas analyzing on the fly.
Piloting a vessel inside the inlet, Brian was monitoring two diving buddies spearfishing the south side of the submerged portion of the North Jetty. Divers Adam Scherer and Russ Griffin were easily holding their own in the tricky currents while seeking stripers and such. They were negotiating a typically strong outgoing tidal flow moving along the underwater rock system.
Then, out of the proverbial blue, the two divers got grabbed. Almost like a muscular arm, a sudden current dragged them northward and over the nearby rocks – a decently dangerous raking, to be sure. In a matter of seconds, they were spat out, well off the north side of the submerged jetty. Absolutely weird.
But that was just the "A" side of the very dangerous WTF underwater ride. Before being able to fully compute why they had just been hijacked northward by the ocean, they were bulldozed by a large, breaking wave, surging out of the northeast. A wall of water overwhelmingly drove them southward – back over the rocks and well out toward the middle of Barnegat Inlet.
The royally rolled divers emerged on the surface. Brian did what amounted to an emergency retrieval of his buddies.
From his topside vantage, Brian had seen the freaky drama play out. He first saw the water atop the submerged jetty suddenly recede. The water literally drained away, sucked out. For an instant, the rocks of the underwater jetty had come fully out of the water – by a few feet!
I have to add anecdotal info here. Having fished that jetty more times than I can count, it's unheard of to have those rocks show so far above the surface.
That sudden dropping of the water level was a precursor to what was arriving. A rising wall of water out at sea was being seen by numerous witnesses. Per Selfridge, "A person on the beach near the inlet saw the tide recede and ran for the small dunes. He said you could see the wave coming half a mile away."
For Brian, the wave first came into view as it broke on a small shoal located just to the northeast of the "monument," which marks the north end of the North Jetty.
I know that "big wave" shoal very well. It breaks only during the largest of swells.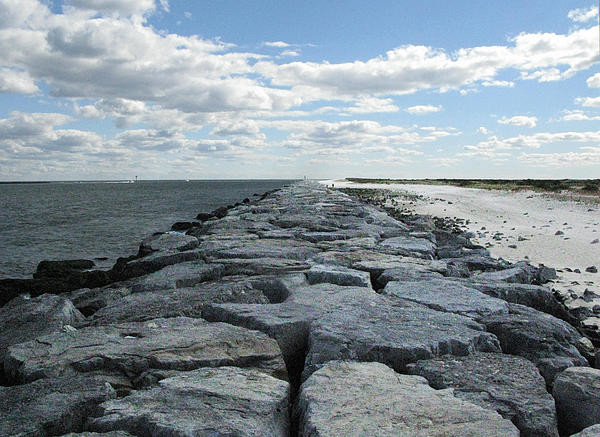 While a wave breaking there was utterly strange to Brian, stranger yet was the way the whitewater from the wave didn't dissipate, as it always does. It just kept rolling in as a serious wall of whitewater, one that would knock the divers for a loop.
In case you hadn't guessed, this was no ordinary wave. And with that, I'll finally drop the T-bomb. It turns out this was very likely – close to positively – a full-fledged tsunami.
Don't be balking at this, ye nagging naysayers – though, admittedly, I did at first. Then, I checked buoy data graphs, read scientific reports from New England (where the tsunami also hit), double-checked very credible eye-witnesses and discovered these things called meteotsunamis – very real, spooky-ass "tidal waves" that have claimed many lives in the past.
The term "meteotsunami" was coined in 1996, though the phenomenon is steeped in history. In 1954, a meteotsunami killed six pedestrians in Chicago as they stood on the banks of Lake Michigan. It was approximately 8 feet in height.
More recently, vivid videos show a 10-foot-plus meteotsunami literally bowling over parked cars in Daytona Beach in 1992. In 2008, Boothbay Harbor, Maine, took a sudden 12-foot tsunami strike. A deadly meteotsunami struck Nagasaki Bay in Japan in 1979. That was estimated to be 13 feet in height, the largest recorded meteotsunami.

Freak 'Meteotsunamis' Can Strike On A Sunny Day
Meteotsunamis – undistinguishable from the more famed earth-trauma tsunamis – can be spawned when powerful frontal systems (and related storm cells, roll clouds and pressure gradients) suddenly move over the ocean from land. It's like a huge atmospheric chunk of air pressure hits the water, sending out a tsunami.
These tsunamis are near-shore events. They can be amplified by geographical nuances. While harbors and coves are prime jack-up points for meteotsunami waves, the area where the Barnegat Inlet North Jetty juts out – with the shoals to the south acting as blockage – makes that zone an ideal breaking point for a meteotsunami out of the north.
The Barnegat Inlet meteotsunami was surely part and parcel to the far-above-mentioned, 1,000-mile long storm frontal system moving, at once, onto the ocean. Not surprisingly, a number of photos depicting conditions favorable for the generation of a meteotsunami look absolutely identical to the photos taken over LBI last Thursday (see my photo this column).
Massachusetts was another area hit by the same meteotsunami-producing system. A headline in a Cape Cod publication read: "Rare 'Cape Cod Tsunami' Created By Strange Weather Patterns."
Reading up on these weird waves, don't I find a number of doom-and-gloom groups who say that such tsunamis will increase dramatically with storms and frontal systems energized by global warming. This further enhances my dictum for living happily along the shore: It could get wet.
SIDEBAR: Imagine getting washed off a jetty by a sudden 8-foot wave, suffering tsunami injuries, being yanked out of the drink and then rushed to an ambulance for transport to the hospital. What a weird day, right? Well, it wasn't quite over for the victims of the Barnegat Inlet tsunami. While being transported to Southern Ocean Medical Center, their ambulance was creamed at a Surf City intersection. I don't know what I'd do for the rest of the day if I were one of those folks, but it sure wouldn't involve stepping outside again.
Interestingly, media all the way over in Philly picked up the ambulance accident story. However, reporters balked upon hearing the victims in the ambulance had been hit by a tsunami. Talk about dropping the news ball, thank you very much.
(Side story from http://www.firefighterclosecalls.com/news/fullstory/newsid/189345
Saturday, June 15, 2013 Written byStephanie Loder@Loder1SURF CITY — An ambulance carrying a 10-year-old Pennsylvania boy who was rescued from a jetty fall in Barnegat Light was hit by another vehicle Thursday afternoon, authorities said.

The ambulance driver was airlifted to Jersey Shore University Medical Center in Neptune following the crash on Central Avenue at Second Street, authorities said. The name of the driver was not available, and the Surf City Police Department did not respond to a request for information.

Before the crash, a Pennsylvania man and his 10-year-old son were walking on the Barnegat Light jetty — apparently to get a closer look at the ocean — when they were knocked into the water by a wave, according to Mark Labella, treasurer of Barnegat Light Ambulance Squad and an EMT.

The boy's father, Edward Kendrick, in his 30s, of Pennsylvania, suffered rib injuries in the jetty fall and he was flown by helicopter to Jersey Shore following the 3:30 p.m. incident. His son went by ambulance to Southern Ocean Medical Center in Stafford, Labella said.

"It was after the big storm, so I think they were probably going to look at the beach and the ocean," Labella said. "They were out on the jetty as far as you can go, and we don't encourage that."

The two made it back to shore on their own, then were helped by Barnegat Light police, fire and ambulance squad members.

The 10-year-old boy was in the ambulance with Barnegat Light EMT William Crutchlow when the ambulance and a car crashed in Surf City, Labella said.

Crutchlow suffered a knee and possible neck injury in the Surf City crash and was still at Southern Ocean Medical Center at 6 p.m., Labella said. The boy was not hurt in the crash, he said.

The car was driven by Joseph Kraemer, 77, of Harvey Cedars. Kraemer was transported to a hospital in Atlantic City.

"The ambulance was T-boned by a car coming out of a sidestreet in Surf City," Labella said.

Emergency personnel from throughout the island responded to the scene in the 200 block of Surf City where the Barnegat Light ambulance crashed.)))))))))))))))
CLOSE SURFCASTING CALL: I got a report of a fairly hairy surfcaster rescue over the weekend. A wetsuited angler, fishing a live bunker on Second Street, Beach Haven, went from wading to, well, hopelessly floundering. In an LBI minute, he got snagged by a honking outgoing rip current and ended up well at sea, beyond the sandbars. Oddly, it was on a day with low rip current risks.
According to spontaneous rescuer Charlie Nolan, a former LBI lifeguard, he watched the a.m. angler capitulate to the rip current, getting dragged seaward in very short order.
Charlie responded, diving into the chilly water. He was soon joined by a nearby surfboarder.
While the rescue was already hairy as the rip just kept trucking the men outward, it was made even tougher when the angler resolutely refused to abandon his $1,000 rod and reel setup. "I told him to just drop it, but he'd have no part of that," said Charlie.
There was also that bunker bait still swimming around. "I was worried a big striper would come up and grab it," said Charlie.
As is often the case with rip rescues, progress back to the beach was barely progress at all. With the angler draped across the surfboard and the rip losing some of its grip, it was inch-by-inch back to sand. It took a solid 15 minutes to get in.
As they reached shore, other first-responders were coming on-scene. However, it was surely the actions of those first spontaneous responders that kept the angler from sleeping with the fishes.
Although all ended decently in this rip current rescue, there was some after-the-fact questioning of the 911 system. The initial 911 call-in, made from a nearby condo complex, apparently took quite some time to work its way back to Beach Haven's stellar, highly-trained water rescue team. Calling the seeming 911 disconnect a "dangerous lag time," Charlie is hoping the incident might be studied to see how a faster communication time can be guaranteed in the future.
As for why a low-risk rip current day almost turned deadly, one has to wonder if all the sand-moving and mechanical beach-tweaking done since Sandy might have the beachline very rip-inclined. It's something guards will have to keep in mind as we launch into Tourism Season 2013.
BUGGY AND VEHICLE ALERT: At last week's Long Beach Township Commission meeting, patriarch Joe Mancini warned there is to be no more driving onto ocean street-ends to check out the waves (surfers), birds (anglers) or whatever. The mayor is talking about those hard-packed walk-ons where vehicles can also pull up to see the sea. I use 'em.
The PD has been told of the liege's demand and is ready to obey, ticket book in tow. I'm not sure of the fine, but it'll hurt, I'm sure.
SAVE 'EM RIGHT: My guess is that you, like all of us other tender-hearted folks, are hopelessly compelled to help the mama terrapin cross the road – especially when you see a lone, hopelessly outgunned gal as she seemingly suicidally tries to dance through the traffic minefield. You can see in her eyes it's all about getting to the nesting grounds on time. Damn the humans and the macadam. It's full speed ahead – which ain't all that blindingly fast when it comes to terrapins on land.
Lady terrapins at a crossing point can oft use a helping hand. But it's gotta be a knowledgeable hand, especially if you're hitting the brakes to jump out and offer that hand.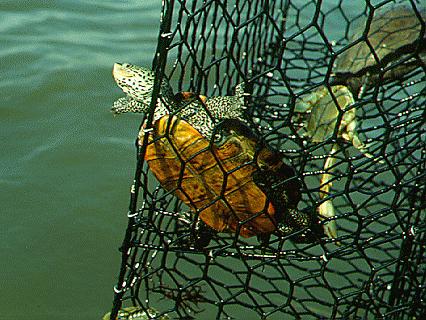 Keep in mind that a panic stop, even with the best of terrapin intent, can be a dead stop. Had you rear-view mirrored before braking, you would have seen that a**-hole tailgating you, while texting about her new bathing suit.
Braking for terrapins is bloody dangerous. I'm basing that on four 2013 rear-end accidents, locally, caused purely by terrapin panic stops. One was a nasty-variety collision.
When you see a needy terrapin, first think rear view mirror – even if the creature is just about to step out onto the road.
First and foremost, use your turn signal, prior to slowing. Do a gradual pull-off. Do not then drive in reverse. It's just as fast to jump out and leg-scurry on back; you can then see what oncoming traffic is up to.
Never just stop your vehicle in the middle of the road to run a protective pick for an on-road terrapin. Hey, it happens more than you might know. Not only are you hopelessly liable if you get nailed from behind – even after putting on your flashers – but the impact will likely push your vehicle onto the intended savee.
Double-never step bodily onto a road to manually direct traffic around a crossing terrapin. I swear I've seen people doing this. Not only do you become dead meat material, but you're once again fully liable for all damages should you cause an accident.
Those worthy warnings given, many a terrapin can be helped across a highway without risk to rescuer's life and limb. I'm all for the effort. I'll bet I've hand-saved 50 terrapins through the years, including some crossing the Causeway – though you, personally, should steer clear of Route 72 terrapin rescues. I'm a trained professional – and speedy as all get-out.
TERRAPIN ASSISTING KEYNOTES: Upon spotting a terrapin about to go treacherous, take into account the way she is facing. That is her assigned, God-given direction. Even if you try to turn her around to head toward safer surroundings – offering verbal warnings about the dangers of crossing the road – the lady terrapin will soon resume her preordained trek.
Never interfere with a terrapin that has already made it across the road and is heading away from the macadam. Many folks do this, just to egg her toward nearby grasses. However, that pick-up trauma has been known to temporarily spook the reptile back toward the road it had just miraculously crossed. Counterproductive, to be sure.
Getting a terrapin across a real bad road stretch means you'll likely have to hand-deliver it to the other side.
A terrapin can usually be safely picked up by grabbing both sides of its shell, just ahead of the back legs. Calm ones accept the carry with little more than a confused look. Some will have a short hissy fit, with a few head bobs thrown in. However, some rowdies will begin flailing their legs, as if swimming. Steer clear of those flashing claws. They can truly dig out some skin. I've seen folks pick up a terrapin improperly, get the claw treatment and bomb-bay their charge from chest level to the ground below. "Thanks a lot, buddy."
I'm up in the air over relocating highly traffic-endangered terrapins to safer grounds. I think the animal's DNA compass can go haywire. As songwriter Laurie Anderson writes, "Nature's got rules and nature's got laws and if you cross her, watch out …"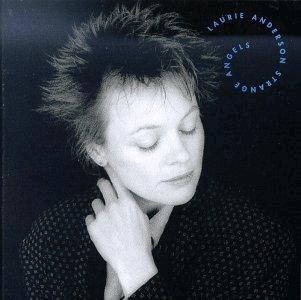 As the current terrapin nesting rush goes on for the next couple weeks, the true "Save the Terrapin" time begins to incubate. It's when the defenseless hatchlings need the touch of human kindness that we can turn it up a huge notch – and literally hand-deliver the species into population health.