Wednesday, December 25, 2019: Merry Christmas!!!!!!!!!!!!!!
And chalk up another Christmas. Face it, they're often as trying as they are fulfilling. Yes, you can be a little critical of Christmas without being a curmudgeon. One way to be passively critical is simply being thankful it's over – hopefully, after it all came together beneath the tree and at the gathered-family table. There's surely some comfort in knowing there's a whopping 364 shopping days until Christmas. And 2020 is going to be the year you get all the Christmas stuff done by, like, July. Fat chance but give it a go anyway.
Gazing at the vacation day, it sure is nice out there -- brisk but highly user-friendly. Thin-skinned deer hunters should embrace the mildness, though it often doesn't matter what the conditions are like ... it's still not right for deer hunting. Too warm, too cold, too wet, too dry, too just-right. I haven't figured that out yet. 
Bird hunters have been sounding off every morning.
Below: James Allen Gunner Doing what he love's Best !!
Talk about some bad-ass shooters. Those duck hunters will be out there with 10-degree temps, howling west winds and snow flying. And loving it. While I'm a non-shooting bird person to the hilt, I always keep in mind that Ducks Unlimited has saved/preserved more wetlands than every other wilderness user-group out there. Such an accomplishment must even be acknowledged by the dedicated Audubon Societies. It might even be said birders and duck hunters are odd bedfellows when it comes to keeping nature from the plow, as legions of land developers flock to natural areas to set them asunder. 
While I resolutely sidestep politics, I must admit I suspect The Donald doesn't always have nature's welfare in mind. I already hear the old cry: "People matter more than wildlife." Well, without wilderness and wildlife, mankind is soon kaput. I respectfully withdrawal from further debate, though I'm not going anywhere when it comes to aggressively preserving nature. 
I gave myself an odd holiday gift: long overdue dental work. Admittedly, that's not high on the gift list of many, but I'm glad it aligned with my short Christians vacation. Thanks to Dr. (and Major) Stan Mahan and his excellent staff, located right here in Ship Bottom. Now, to brush regularly and use that water pic for more than target shooting ants It's a long story.
Onward to angling.
I got this at-first exciting email: "Got a keeper striper today (Dec. 24)." It was from an LBI surfcasting regular, so I figured he had caught it here … nope, he got it up on IBSP. It was one of only three bass he kept all year – and he does a lot of boat bassing.
I'll repeat it to the hilt, we likely have the most dedicated catch-and-release anglers on the entire Eastern Seaboard. That said, I fret that the upcoming restrictions on the size bass that can be kept might actually encourage more keepage. Hell, even I might be more inclined to keep a slot fish, or a bunch.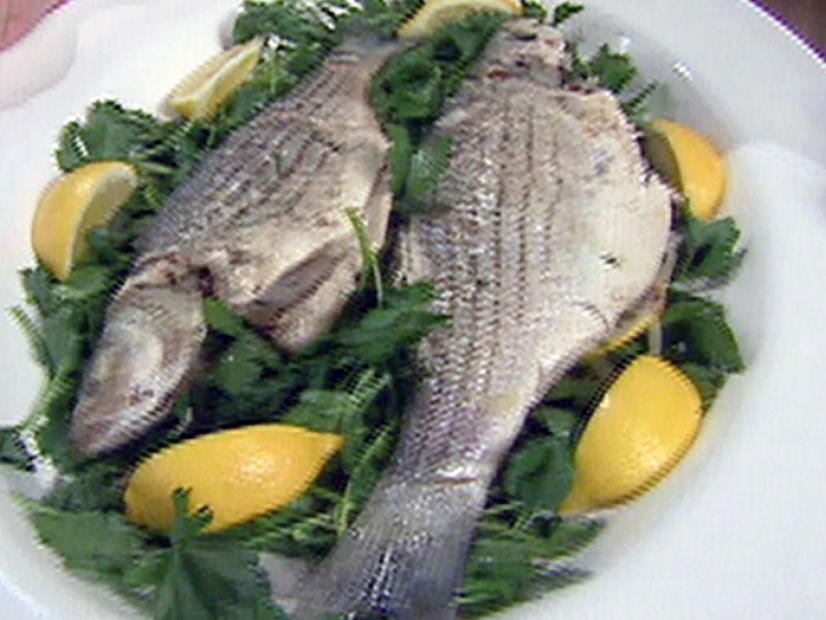 It all comes down to the unfounded theory that saving bigger bass will save the stocks. Bass spawns don't work that way. The total number of spawn-age bass is all that matters. Size does NOT matter. Every mature spawning bass puts out genes capable of producing top-shelf trophy fish. That's how nature does it, especially when factoring in mass contributions to spawns.
If the apparent decline in reproduction success continues, it will not be the preserved trophy fish that save the day. It will be the mid-sized stripers that offer the big fix, via massive amounts of sperms and eggs. But there I go again, pontificating about something that is far out of my/our hands – in a regulatory vein.  
BLUEFISH BONANZAS: I have word from Mexico that anglers there – and they're fervent – are having some of the best bluefishing they have ever seen. Now, hook that info onto reports from Spain that slammer blues are breaking local records left and right and, just like that, you have at least anecdotal evidence that bluefish stocks are in great shape … just not here.
My guess is the upcoming bluefish regs will have virtually no impact on our bluefish shortage, though I support them. That said, we could still once again be swimming in blues, almost overnight, thanks to burgeoning stocks from other areas. Bluefish can cover ground like few other nearshore fish, able to get from the tropics to here at the drop of a sombrero. That migration would most likely happen after forever-ravenous blues have exhausted the forage in other parts of the world.
Ever wonder why spring blue arrive all but emaciated, the famed "all head" fish? It has long been assumed they simply have little to eat when overwintering off the Eastern Seaboard. Flimsy theory. Try to imagine hyper bluefish hanging sluggishly in deep water for the entire winter. You can't imagine it because it can't happen. Envision instead, their hightailing it toward us from distant locales – hotly attuned t the instinctive call of spawns, eating little or nothing in the rush. They shed some serious poundage in that bolt to the party. 
Where our springtime blues come from has long been open to conjecture. I'm not putting much merit in Florida being a prime winter getaway. For many a winter, I fished Florida for blues. They were always cocktail sized or smaller; almost cookie cutter. I'm betting that Sunshine State showing is a mere sub-population, possibly year 'round in nature. The big-ass biomass of chopper-grade fish cruises in a fully enigmatic realm, one that could very well have them cruising the waters of the world, as many scientists now surmise. Journeys of great, incalculable distances will have them arriving in Jersey slimmed down from what might have been marathon swims, possible trans-Atlantic.  
MENHADEN MATTERS: Reading some writings from Chesapeake Bay conservationists, they're hyping possible highly significant cuts in the harvesting of menhaden from those famed bay waters. It is believed that the added forage presence from bunker harvesting reductions might help fight the spread of mycobacterial infections now plaguing C-Bay bass. That might occur, providing the disease is the result of weakened immune systems from undernourishment, suspected of being one of the causes for the outbreak.
The Chesapeake infection outbreak might be part and parcel to the lousy spawn showings in recent years. Dissections of infected fish show that even asymptomatic stripers can have catastrophic mycobacterial damage to genitalia.  Of course, if lack of forage is not the cause of the outbreak, things could get spooky fast. It would suggest that no biomass volume can stave off the sickness. It then comes down to complex analysis of water quality, leading to never-before tried fixes, like wholesale introduction of antibacterial chemicals to the entire bay and even up the related riverine systems.
************************************************
Santa made his annual visit to AHS/Popcorn Park and the animals couldn't be happier to see the jolly man in the red suit! It was a beautiful day for Santa's visit, and as he was driven around in the Director's golf cart to visit with the tigers, lions, horses, donkeys, and all of the many, many animals in our Refuge, all around you could hear hooves and paws padding over to greet Santa. He passed out some carrots and snacks, and scratched a few tiger's backs and russled a few feathers of our friendly fowl, and spread holiday cheer throughout the Park!
Santa visited our shelter too, and our dogs and cats were lining up, hoping to hop on his lap first to tell them their holiday wishes! Aside from the typical requests of treats and toys, most of our shelter animals wished for a home of their own in the New Year, and Santa assured them that he was working on it. Lots of tails were wagging and cats-a-purring all through our facility as Santa passed out goodies, gave out lots of bellyrubs and scratches behind the ears, and brought cheer to our deserving shelter pets!
All of us at AHS/Popcorn Park want to wish all of you a very Merry Christmas, Happy Holidays, and Happy Healthy and Safe New Year! Thanks so much for your support.....we couldn't do what we do, without you!