Below: A form of suicide never before tried ...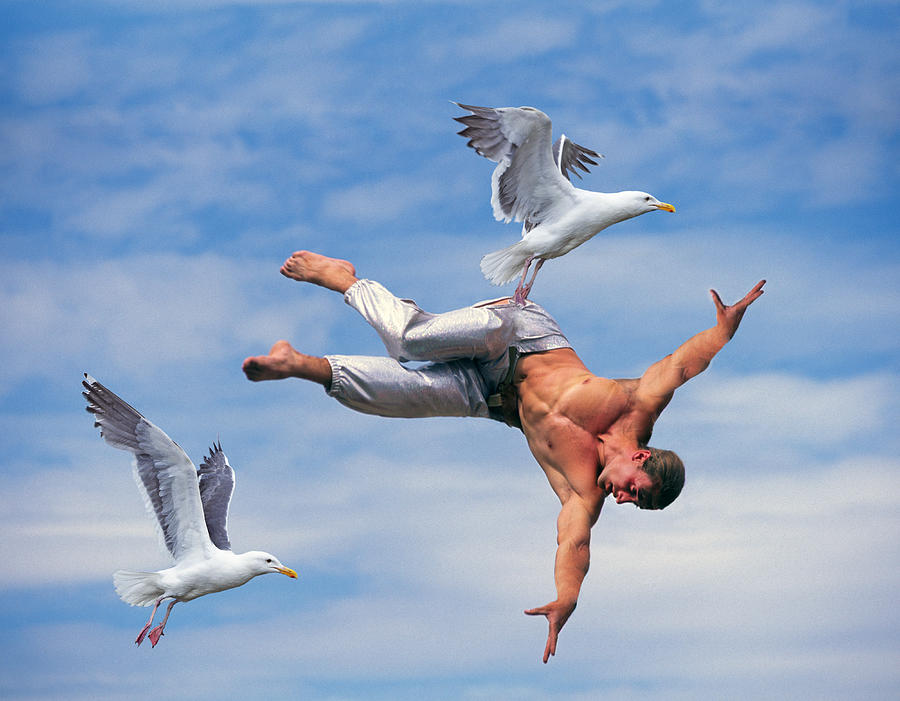 Just me and Holgate ...  and some sudden shine ... 
Bayside lettuce ready to get washed into Little Egg Inlet ... 
Settled in ... momentarily 
Tuesday, October 19, 2021: The ocean is so flat that stripers have very little interest in coming in close, except for after dark sweeps to grab rainfish and spearing.
 Of huge significance by my thinking is the powerful return of lady crabs. Throwing net, I'm coming up with a slew of them as bycatch, more than I've seen in many a year. I was among those who felt the disappearance of these mainstay crustaceans surely impacted shoreline bass, which often have bellies full of these crabs, which shed like all other crabs, leaving them soft-shelled and exuding oils that help bass nose them out. Hell, maybe the lack of bountiful bass is why the crabs are proliferating. It's always complicated like that.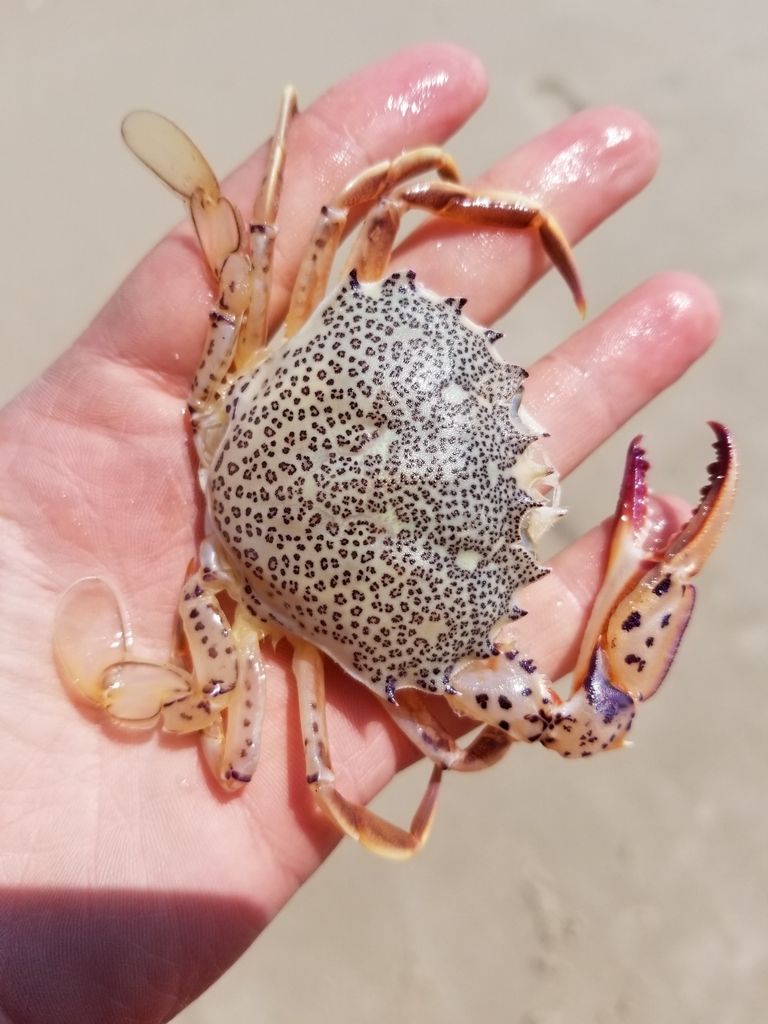 To be sure, bass are lazy as sin. I'm serious. They're not all that big on having to uncover their own bottom edibles. They wait for the wave action to do the heavy lifting. In fact, it's a fallacy that stripers covet mullet. Hell, the only mullet they'll manage to nab are injured one or those not feeling very well, though that crippled look is the exact invite we'll instill into lures.
Pods of big bunker are a prime example of overall bass laziness. Unlike whales and bluefish, which will clobber pods, underwater videos clearly show fat-ass bass literally lulling lazily about under bunker schools, looking up and waiting for sick or lackadaisical ones to fall out of rhythm with the pod. Once they spot an easy scarf-up, they use an energy burst to grab the meal, before settling back down to laze around. Obviously, this laid-back behavior is played by anglers using snag-and-drop methods with bunker pods.  
First promising that I no longer spear fish, I'll pass on how I've descended toward resting bass when free-diving to find those lard-asses barely move. Just try to get near bluefish that way.
By the by – and nobody will take me up on this – the current calm and crystal-clear ocean conditions allow for an amazing swim-about for folks wearing goggles or a mask. It can offer a perfect look at bottom conditions at oft fished beaches.  Such underwater look-abouts can also be done over the edge of a surfboard or bodyboard, making it a paddle-about.
Look-abouts will offer kingfish sightings out the wazoo. You'll be amazed at how intent these smaller fish are when feeling about on the bottom, using barbels to feel for vittles. Though they are surely a schooling species, when eating, kingfish of a feather spread out over a very wide area. At night, they all simply stop dead in their tracks, allowing their coloration to protect them from predators. It is possible to simply reach down and grab them at night, hardly a sporting way to fish, though tog do the same stop-action routine between rocks, where they can be touched – which then sends them bolting.
Below is the latest news on striper spawning success. It's not good for those expecting big surges in striper young-of-year numbers. Maryland, which does the more reliable testing, shows recruitment is still far below average. Virginia once again claims things are pretty fine.
Related: Here's a small segment I have in this week's SandPaper column. I wrote it before I got the report from Maryland.
SLOT MADNESS: We could possibly be in for an almost untenable 28"- 32" slot on striped bass. Such a tiny window of keepability is frickin' weird to me, pigeon-holed bassing at its worst. By the by, this possibility is straight from state authorities.   
Now, in order to calm you down a bit, I'll emphasize that I'm passing this on as merely a potential slot, though such an anorectic slot is being bandied about in a state technical committee. It will only come into play if striped bass spawning stock biomass numbers do not improve as planned and projected. If demonstrable progress is made within the striped bass young-of-year indexes, we will simply carry on with the current 28"- 38" slot.
Just FYI, there remains a less than sub-miniscule chance we'll see a return to the keeping of trophy fish any time soon. I'd like to be proven wrong … and we get to take at least an occasional trophy bass,  if only for tourney purposes. I know that's convoluted, but such is the emerging nature of fishery regulations.
Chesapeake Bay 2021 Young-of-Year Survey Results Announced
October 15, 2021
Striped Bass Reproduction Below Average, Other Species Strong in Rivers
The Maryland Department of Natural Resources announced results of this year's juvenile striped bass survey, which tracks the reproductive success of the iconic fish in the Chesapeake Bay. The 2021 young-of-year index is 3.2 which is slightly higher than last year but still below the long-term average of 11.4.
The coastal striped bass population has decreased in size, but is still capable of strong reproduction with the right environmental conditions. Variable spawning success is a well-known characteristic of the species. The index is slightly higher than 2020 but consecutive below average indices are a concern, and biologists continue to examine factors that might limit spawning success. 
Atlantic Coast states enacted responsible conservation measures in recent years to reduce harvest and protect striped bass during spawning season. Maryland will work with other states in the Atlantic States Marine Fisheries Commission to develop additional measures to enhance the striped bass population through the Atlantic striped bass fishery management plan.
Other noteworthy observations of the survey were increased numbers of Atlantic menhaden in the Choptank River and healthy reproduction of American shad in the Potomac River. The survey also documented reproduction of invasive blue catfish in the upper Chesapeake Bay for the first time.

Twenty-two survey sites are located in four major spawning areas: the Choptank, Nanticoke, and Potomac rivers, and the Upper Chesapeake Bay. Biologists visit each site three times per summer, collecting fish with two sweeps of a 100-foot beach seine net. The index represents the average number of recently hatched striped bass, commonly called rockfish, captured in each sample.

The Virginia Institute of Marine Science conducts a similar survey in the southern portion of Chesapeake Bay.
(((((((((((((((((((((((((((((((((((((((((((((((((((())))))))))))))))))))))))))))))))))))
If you haven't signed up for the 2021 LBI Surf Fishing Classic you're at great risk of catching a fish worth $1,000 and getting zilch out of it. If a gran is nothing in your books, I know many a church, animal rescue, or food bank that will gobble it up.
The Classic is having a blast weighing in kingfish. The largest so far is 1.22 pounds, taken by John Skretowski. Adding to the fun is the fact Classic kings have come in from every town on the Island. Bloodworms and Fishbites are the prime baits. I see one kingfish was taken on a sandcrab, aka sand flea. Kingfish rigs rule especially when allowed some roll.
The snapper blues are making their over-presence known. These are true "snaps," under a pound and able to ravage any meaty bait. There was a ten-pounder caught by a boat near Barnegat Inlet. Aggravatingly, it was off IBSP, where fall gamefish seemingly go to stay.
There are small black drum in the surf, mainly south end. They enjoy clams and are best taken on hooks smaller than those used for stripers. Circle hooks are very well suited to the shape of a black drum's mouth.  
Walt P report from B Inlet -- 
"Netted peanut bunker over by the fishing walkway in the morning. Lots of peanuts still hanging around.
"Fished the live peanuts on the out going tide on the inside of the north jetty and only came up with blues of all sizes up to 10lbs. Tried the outside when the tide started to roll in. More blues and no bass.  Snagged some full sized bunker that were everywhere and tried on both sides of the jetty with no success. Did not see any bass caught by the six or seven boats casting into the rocks. Lots of boats were out on a beautiful day on the water." 
_______________________________________________
The first free public school in America was built in the Massachusetts Bay Colony, circa 1670. The cost was covered entirely by tariffs and such on commercially fished striped bass, simple called "basse" at the time.  This means striper fishing helped launch the academic future for the New World.
Even before that school build, that colony prohibited using basse as fertilizer, knowing -- or maybe only sensing -- concepts of fishery conservation. That was a huge insight back then since they were rolling in fish. Seems we lost that insight somewhere along the striper trail. 
((((((((((((((((((((((((((((((((((((((((((((((((((((((((((()))))))))))))))))))))))))))))))))))))))))
Here's a follow-up to last column story of state record sheepshead ... 
To you, it's just another fish….
Long read- probs not worth it. I check this spot a few times a year when the usual zones are not an option. I'm not sure what I hope to see but it gets me a little more time underwater. Legend has it, the state record sheepshead for rod and reel came from the spot but I've only heard of 1 being caught. The viz is terrible on its best day, the rubble at the bottom is sharp and confusing and the tide can be brutal (thank god it's only 20
feet deep:) . On Thursday I saw this fish multiple times in the merc but never took a shot knowing that if I didn't stone him I probably wasn't going to land him. I'd been told that these fish are super territorial so I went back Friday to see if he still might be there. On my second dive, I was fortunate to catch him outside the structure and put a nice shot in his dome. With the awful viz, I thought for a second that I maybe missed as I didn't feel anything pulling, but as I worked my way down the shooting line I realized that I had stoned him. After a few pics, @rage_kg asked if it could be a state record. As I googled "NJ sheepshead spear record" the first result was an article written earlier that day (beyond ironic) granting my dive buddy @brussels_griffon the record on a fish that he never even told us he was registering. #verysneaky. Long story short, Russ' fish went 12 1/2 lbs (
) and mine was 11. The search continues….