If you've seen one thunderhead you've seen them ... WTF!?
Sir Hillary is turning in his grave. This is just a fraction of the crowd climbing to the peak of Mount Everest this summer day.
Below: Horse and Hog (wannabe). Eagleswood. 
(ADD ON 5/26 9 PM)
Jim Hutchinson Sr. 
Memorial Day weekend marks the traditional start of the summer tourist season on Long Beach Island, and the captains of the Beach Haven Charter Fishing Association are hitting their mid-season form with a variety of fish in area waters. 
Captain Brett Taylor of "Reel Reaction Sportfishing" has been catching 3 to 8 keeper summer flounder per trip along with large numbers of released fish. His anglers are also picking up occasional striped bass, bluefish, and weakfish. Captain Brett had return client Guy Critelli out on two trips. On one venture heavy winds and dirty water hampered a trip for striped bass. They searched out some other species and found weakfish to 22 inches and small bluefish. On Guy's second trip they encountered strong winds but managed to box four keeper fluke to 20-inches and released another 15. The John Wittlieb group was the high hook over the weekend releasing close to 60 fluke and keeping 8 to 22.5-inches. 
Captain Gary Dugan of the "Irish Jig" fished a party for summer flounder in Great Bay and found action managing one keeper among many smaller fish. Captain Gary expects the flounder action to improve as water temperatures climb.
Captain Carl Sheppard of the "Star Fish" and first mate Max had a group out fluke fishing on a poor weather day. The crew battled wind against tide along with cold water temperatures and did manage to return with one nice keeper along with numerous throwbacks. Max reported all fish were caught on live minnows from Jingles Bait and Tackle. 
Additional information on the BHCFA can be found at www.BHCFA.org   
 (((((((((((((((((((((((((((((((((((((((((((((((((((((((((((((((())))))))))))))))))))))))))))))))))))))))))))))))))))))
Tuesday, May 25, 2021: Thank heavens for the reactivated traffic signals on LBI. I realize such thinking flies in the face of those hating the return to cycling signals. However, last weekend I had the worst time in my entire many-decade Ship Bottom history trying to get my truck across the Boulevard. Not only was the traffic nonstop but motorists were being markedly ass-holeish.
HOW DARE YOU PULL OUT WITHIN MY RANGE OF VISION?!: While on a whiney roll, what possesses so many a driver, upon seeing another vehicle safely pulling out a goodly distance up ahead, to accelerate -- solely rushing up to tailgate, middle finger often fully erect? You can't tell me this hasn't happened to you, likely just this week!
The only case when I saw such a road rage driver get stopped for pulling such a speed-up stunt, I heard the stopee (I should note it was female) all but shriek at the cop, "He pulled out right in front of me!"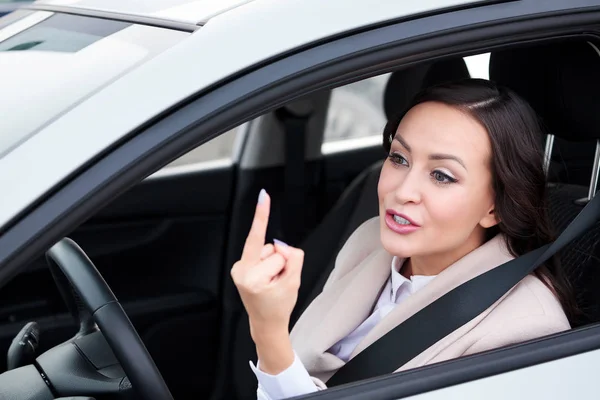 I saw it all -- and the puller-outer, a buddy, was not even remotely at fault. Thankfully, the cop wasn't giving her excuse a second thought. He calmly explained that he had witnessed the car pull out, with plenty of space to spare, after which he clocked the aggro driver going from 37 mph (in a 35 mph zone) to 48 … before tailgating, hitting the horn, and flipping the bird, though I didn't see the hand gesture.  
By the by, I was hanging at the pullover lest my buddy somehow get saddled as the offender. The cop took down my name but repeated that he personally had seen the entire scene play out.
Obvious but apropos, if someone truly pulls out "right in front of you" when driving, logic alone dictates that one should hit the brakes … not the frickin' accelerator!
I'm not sure of the ultimate outcome of that incident, court-wise, but I know there were citations written for both speeding and aggressive driving. The officer said he was letting the tailgating slide, though the fuming driver wasn't appreciative – and even less so of my closely standing by. Now, that particular hand gesture, aimed at me, I saw! This was before the term Karen came into common usage. Or maybe it was when it was born.
The officer and I shared head shakes as she peeled out, likely qualifying for another citation of some sort.
WHOOPS, OOPS: While still a-drive on LBI, those folks motoring onto Ship Bottom from the Causeway are in for a bumpy ride, almost amusement park grade. The recently asphalted far right eastbound lane on 9th Street is not settling in nicely -- unless you're a motorcyclist looking for some whoops and moguls. Actually, motorcyclists on larger bikes might be most at risk from these bumps, as many as half a dozen in close succession.
These whoops are getting more and more jarring by the day. Already, the high points are showing chassis scrapes from low-ground-clearance vehicles bottoming out, a problem that can lead to a loss of control even at the posted speed limit of 40 mph.
There's a ton that can be done to easily fix the ongoing sinkage now that we're in the throes of the great summer switchover. One redeeming grace is how traffic is often slowed thereabouts from backups.
LADY ATLANTIC A-SHINE: Our Lady Atlantic is looking very sweet, showing fine almost tropical colors. Also, she's inching toward the upper-50s, speaking of water temps -- since you never ask a lady her age, especially a lady who can crush you like a drowned rat, or something like that. Below: A shot I took of some sort of PWC event. 
Of some beachline concern is the thinning of beach, compliments of erosion and its bestest buddy, Johnny Searise. Though beaches have been sanded down a bit, we're not talking imminent replenishment needs, though a few south end locales could use a sand hand, possibly consisting of trucked in or plowed up material.
As to big picture beach fixes, the funding needed for the next phase of the 50-year Long Beach Island Coastal Storm Risk Management program will be sought next year. It would cover the 3rd periodic nourishment cycle, scheduled for 2023.
"Periodic" beach replenishments are set for every seven years, if needed. However, should a devastating storm befall us, special funding above and beyond the long-term project can be sought, as was the case when Sandy Relief Bill garnered bigtime moneys to fix the battered beaches. It just so happened that Sandy fixes aligned well with the ongoing project, essentially complimenting the effort. A savage storm in the future could also meld in with the 50-year master repair plan. Here's to our not needing such melding.
Note: Since the introduction of the program, its materialization has rested in the hands of our federal reps who must beg/borrow/steal adequate DC moneys.
(((((((((((((((((((((((((((((((((((((((((((((((((((((()))))))))))))))))))))))))))))))))))))))))))
When you get a chance, check out the sudsy thresher shark video at www.facebook.com/SurfCityBaitAndTackle/videos/914070889142241. It doesn't get any closer to shore than this gray suit came.
The clip is an amazing educational tool, fully displaying the seemingly absurd tail length of thresher sharks. It can clue anglers into the comparative tail shortness of sandbar/brown sharks, all too often mistaken for threshers.
As to what was up with this gent, almost beaching itself for the camera, it seemingly had, uh, issues, ranging from mad shark disease to rapture of the shallows. This was not a sane shark even by a shark's vague standards of sanity. As to the suggestion it was feeding upon bunker … nope. Bunker are among the most gifted of jumper escapists. With a thresher on their scaley butts, they would be spraying out of the water, even stranding themselves on the beach. Staying on a foraging theme, the thresher could have been hot on the tail of some larger singular target, undetectable in the footage, though it would be a meal worth dying for, literally. Lobster?
Below: Sandbar/brown shark. 
. 
(((((((((((((((((((((((((((((((((((((((((((((((((((((((((((((((((((((((((((()))))))))))))))))))))))))))))))))))))))))))))))))))))))))))))))
FOR IMMEDIATE RELEASE
May 25, 2021
Contact: Lawrence Hajna  (609) 984-1795
Caryn Shinske  (609) 292-2994
DEP KICKS OFF SUMMER SEASON BY WELCOMING THE PUBLIC TO ENJOY THE OUTDOORS AT STATE PARKS AND FORESTS
'Vax and Visit' Program Offers Free Parks Pass to Encourage COVID-19 Vaccinations
(21/P15) TRENTON – New Jersey's state parks, forests, recreation areas and historic sites are gearing up to open swim areas, expand camping amenities and offer numerous outdoor educational programs ahead of Memorial Day weekend, Acting Department of Environmental Protection Commissioner Shawn M. LaTourette announced today.
Acting Commissioner LaTourette visited Lake Hopatcong today to announce the summer season kickoff, promote the Department's new 'Vax and Visit' program as part of "Operation Jersey Summer," and to highlight significant progress the DEP is making to address the impacts of Harmful Algal Blooms in New Jersey's lakes and rivers. 
Governor Phil Murphy recently announced several new vaccination incentives as part of "Operation Jersey Summer," a statewide public awareness campaign aimed at vaccinating New Jersey residents who live, work or study in the state against COVID-19. The new incentives include a State Parks Vax Pass, providing free access to New Jersey's 51 state parks and facilities including Island Beach State Park.
Beginning Thursday, May 27, the DEP will offer a free State Parks Vax Pass under the new 'Vax and Visit' campaign to all New Jersey residents who receive at least one dose of their COVID-19 vaccination by July 4, 2021. The State Parks Vax Pass, which will be of the same value as the Annual State Parks Pass, will allow free access to all state parks and forest facilities that charge daily walk-in or parking fees, from May 27 through Dec. 31, 2021. The DEP will also provide refunds to residents who already purchased Annual State Park Passes this year and have been fully vaccinated.
"We know the public is eager to get outdoors to enjoy camping, swimming, hiking and boating at our many beautiful state parks, forests and natural areas," Acting Commissioner LaTourette said. "At DEP, we continue to rely on the best available science to protect our watersheds and provide guidance that prioritizes public health and protects the vitality of our lakeshore communities. We encourage all residents and visitors to take care of themselves and each other by getting vaccinated against COVID-19 and heading outdoors for exercise and recreation."
"Since my early days in office, I've been fighting to ensure Lake Hopatcong and all our lakes in New Jersey are cared for and harmful algae blooms are addressed," said Rep. Mikie Sherrill (NJ-11). "Across New Jersey, our outdoor spaces are treasures for everyone to enjoy. It's on all of us to ensure they're protected and we're taking every measure possible to maintain them with every tool available. I've been proud of the work we've accomplished in partnership with all levels of government to address this crucial issue, and look forward to continuing to work with my colleagues in Congress, the NJDEP and our state, county and local officials as we continue these efforts."
The DEP's commitment to address Harmful Algal Blooms is welcome news in lakeshore communities where local businesses thrive during boating season.
"As we enter the summer we are thrilled by the progress that has been made through the collaboration of the DEP and the Lake Hopatcong Community," said Marty Kane, chairman of the Lake Hopatcong Foundation Board of Trustees. "The sewering of Hopatcong State Park and the new sewers constructed in the Borough of Hopatcong are important steps in improving water quality. Additionally, the demonstration projects on the prevention and treatment of HABs undertaken at Lake Hopatcong through grants from NJDEP gives the entire New Jersey lakes community hope moving forward."
"The devastating impacts of the 2019 HAB on Lake Hopatcong spurred collaboration between state and local stakeholders," said Lake Hopatcong Commission Chairman Ronald Smith. "Through the establishment of the 2020 HAB grant program, the DEP provided crucial funding for projects designed to prevent and mitigate HABs. These projects, installed with the assistance of our local municipalities, counties and lake's groups are already showing promising results. The achievements of our greater lake community in the past two years are a testament to what can be accomplished when we work together toward a common goal."
Visitors are reminded that face coverings are required in all indoor state park and forest facilities including park offices, nature centers, bathrooms and at gatehouses. Social distancing of at least 6 feet must also be maintained at all times.
"The Park Service staff have worked hard throughout the winter months to ensure the state's parks and forests are able to provide the quality outdoor experience everyone is craving," said John Cecil, Director of the Division of Parks and Forestry. "Improvements to camping facilities and swim areas have been made and additional full-time and seasonal staff have been recruited to meet the increased need for access to the state's open spaces."
Visitors are reminded that popular state parks often fill to capacity on weekends and holidays. Filled-to-capacity closure updates are provided through the Park Service's Facebook page, or by signing up for text and email alerts.
Expanded Swimming, Camping and Fishing Amenities
 Beginning Memorial Day weekend, Island Beach State Park and Round Valley Recreation Area's lifeguarded swim areas will open to the public.
Swimming is only permitted when lifeguards are on duty from 10 a.m. to 6 p.m. Certain swimming areas operate five days a week. A detailed swim schedule can be found on the Park Service's website.
Summer lifeguard job opportunities remain available at Atsion Recreation Area, Bass River State Forest, Cheesequake State Park, High Point State Park, Hopatcong State Park, Parvin State Park, and Wawayanda State Park – which all plan to open later in the season. Lifeguard salaries start at $13 per hour in most areas. Oceanfront lifeguards at Island Beach State Park start at $14 per hour. Maintenance staff is also needed at select properties. Interested applicants may apply at www.nj.gov/dep/workinparks.
Camping options have expanded significantly since last season to now include primitive campsites, group campsites, cabins, lean-tos and shelters.
Cabin, shelter and lean-to rentals are available for weekend-only reservations to ensure thorough cleaning procedures can take place between guests.
Camping reservations may be made online through Dec. 15 at www.camping.nj.gov.
Due to popular demand, Island Beach State Park will for the first time offer a weekday-only mobile sportfishing permit. The permit allows those interested in surf fishing to drive their four-wheel-drive vehicles on the beach to their fishing location. Additional details on this new pass are forthcoming and will be announced on the State Park Service's Facebook page.
Nature Programming and Historic Site Tours
Outdoor naturalist- and historian-led programs in New Jersey's open spaces and historic sites are ongoing and frequently offered. To join a guided hike or history program, review the State Park Service's event calendar at www.njparksandforests.org/education/calendar.html.
Pre-registration is required for most programs. Masks must be worn for indoor programs, and social distancing must be maintained at all times.
Many nature centers and historic sites will reopen on July 1, further expanding educational opportunities.
Keep it Clean and Green
Parks and forest visitors are reminded to bring a bag or two with them for trash, recycling and to clean up after their pet.
In addition, visitors can help protect plants and animals at parks and forests by taking with them any trash they generate and carrying out any materials they bring in with them. State Park Service facilities do not have trash receptacles.
To learn more about New Jersey's parks, forests and historic sites, visit www.njparksandforests.org.
Like the New Jersey Division of Parks and Forestry on Facebook www.facebook.com/newjerseystateparks.
Follow the New Jersey State Park Service on Instagram @newjerseystateparks
Follow Acting Commissioner LaTourette on Twitter and Instagram @shawnlatur and the DEP on Twitter @NewJerseyDEP
Chesapeake Bay Blue Crab Survey Shows Mixed Results
Copyright © 2021 delmarva now / Gannet Co., Inc.
May 24, 2021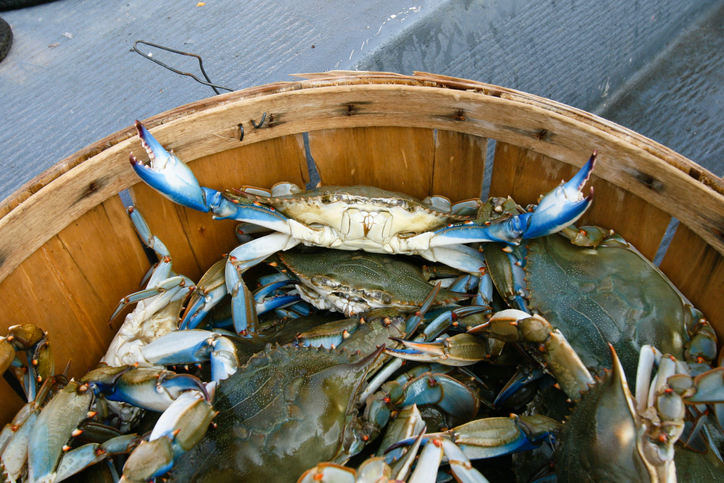 The annual survey of blue crabs in the Chesapeake Bay showed a mixed bag, with the population of mature female crabs up while juvenile crab numbers declined to the lowest level since the survey began in 1990.
The Maryland Department of Natural Resources announced the results of the 2021 Blue Crab Winter Dredge Survey, a cooperative effort with the Virginia Institute of Marine Science, which annually estimates the number of blue crabs in the Chesapeake Bay.
The survey results showed that the number of spawning age mature female crabs increased from 141 million in 2020 to 158 million in 2021. This year's survey estimate is above the long-term average of 126 million spawning-age female crabs, DNR said in a release. 
"Protecting spawning age females is a critical component to maintaining a healthy and sustainable blue crab population," Maryland Department of Natural Resources Secretary Jeannie Haddaway-Riccio said.
"We are pleased to report that the cooperative management efforts of our Chesapeake Bay jurisdictions have continued to conserve female crabs within a healthy range."
Scientists and managers use to target and threshold abundance estimates to establish a healthy level of spawning age female population based on available historical information, DNR said in a release. 
Recently scientists reevaluated the healthy range of spawning age female crabs through a stock assessment analysis and updated the target and threshold spawning age female abundance estimates. This year, the number of spawning age females estimated to be in the bay is well above the updated threshold of 72.5 million, but slightly below the updated target of 196 million.
The total abundance of blue crabs in the Chesapeake Bay in 2021 was 282 million crabs, a below-average total for the 32 years of survey results, which is largely attributed to low juvenile numbers. 
The number of juvenile crabs in 2021 was 86 million, which is the lowest recorded juvenile abundance since the start of the survey. Additionally, the results showed there were 39 million adult male crabs, below the long-term average of 77 million, according to the report.
Although the specific cause of this year's low number of juvenile crabs cannot be identified, large variations in annual juvenile population are normal for blue crabs, the release said. 
After spawning at the mouth of the Chesapeake Bay, young crabs develop in the ocean over the continental shelf and rely on winds and currents to be transported back into the bay, where they settle and grow. Annual juvenile abundance is largely driven by environmental factors.
"Blue crab fishery managers will need to keep a close eye on juvenile and male abundance over the summer through our monitoring efforts and to exercise caution moving forward into next year, as these crabs recruit to the fishery," said Mike Luisi, director of Maryland DNR's Monitoring and Assessment Division of Fishing and Boating Services.
The Chesapeake Bay Stock Assessment Committee will review the survey results and provide its scientific advice for management during its May meeting. 
The 2020 Blue Crab Advisory Report had found that the overall Chesapeake Bay blue crab population was not being overfished and is not depleted, despite the population being estimated at nearly 200 million fewer members than last year.
The report, released Wednesday by the Chesapeake Bay Program and developed by the Chesapeake Bay Stock Assessment Committee, had recommended no major changes to the way blue crabs are managed in the Chesapeake.
The report had said blue crab population in the bay decreased from 594 million in 2019 to 405 million in 2020.  
The Chesapeake Bay Foundation said the 2021 results highlight the need to continue to protect this vital resource.
"The increase in the number of adult female blue crabs in the bay is a good sign that fishery management focused on a robust female population is paying off," said Chris Moore, the foundation's senior regional ecosystem scientist, in a statement.
"The reduced abundance of juveniles and males could make crabs scarce later this summer into the fall for those who enjoy eating crabs, and indicates we should remain cautious in our approach to managing this valuable fishery.
Moore said that even though juvenile population estimates often fluctuate from year to year, "the extremely low estimate in this year's survey highlights the need to continue to protect spawning females and to consider precautionary measures to protect these juveniles so that they can grow to maturity and spawn."
"Reducing pollution to the bay is another key to a healthier crab population, as cleaner waterways and more underwater grasses will provide improved crab habitat, particularly for juveniles."
Photo Credit: Brian Clay/iStock/Getty Images Plus
Here's a well-rounded read on pot sales in NJ, now and to come. 
Can I be pulled over or searched, either personally or in a vehicle, because of the smell of marijuana, alone?
No. The smell of marijuana or hashish, either burnt or raw, is no longer by itself "reasonable" suspicion to stop or search a person or their vehicle, under the new law.
What about minors, can they get in trouble for using or possessing pot?
Anyone younger than 21 caught with any amount of marijuana, cannabis, hashish or alcohol in any public place, including a school, now gets a written warning for a first offense. That warning must include the person's name, address, and date of birth, but will not be sent or provided to a parent or guardian.
Those younger than 21 caught a second time smoking pot, drinking or with weed in their possession, get another written warning, along with materials on community drug treatment services. For those younger than 18, the warnings for both offenses then get sent to a parent or guardian.
What about a third offense?
Getting caught with such items for a third time or more means another written warning and more information on community drug treatment services. The written warning also will get sent to the community drug treatment program, for people between 18 and 21, while parents or guardians get copies of the following warning for those younger than 18.
For those younger than 21, possession of more than six ounces of marijuana (or 17 grams of hashish) still is a fourth-degree crime, and may be issued a complaint summons and fingerprinted at their first court appearance.
Can teens be stopped or searched for having a joint, or other marijuana on them?
Under the new law, officers are not even supposed to ask a minor about possession, even if there is marijuana, cannabis, hashish, or an alcoholic beverage in plain sight. Doing so leaves the officer open to being charged criminally with violating a person's civil rights, regardless of whether the officer intended to do so.
"If the individual is over 18 and the officer reasonably believes that other criminal activity is afoot, the individual may grant consent to search."
What other rules govern police conduct?
Law enforcement officers also are required to activate body worn cameras, which must remain on throughout any encounter with a minor caught with marijuana or alcohol in a public place.
If someone is found selling or distributing pot, can they still face criminal charges?
Adults found to be selling one ounce or less of marijuana (or five grams or less of hasish) gets a written warning for a first offense. For a second or subsequent offense, a person faces a fourth-degree crime by complaint-summons, but still cannot be taken into custody or otherwise arrested on the spot.
One full ounce of cannabis, which is 28 grams, can roll nearly 60 joints or pack upwards of 100 bowls, according to Leafly.
When and where will recreational pot sales start?
Based on other states as a model, it could take upwards of a year. The market will begin with existing medical marijuana dispensaries, being given the option to widen their customer base.
There are at least 13 dispensaries open, statewide, as of February.
Does the new legislation allow people to legally grow their own marijuana?
No, none of the existing legislation permits legal home growing of marijuana by private citizens for any reason. A bill to allow up to six plants for at-home growth was proposed in January by the now late state Sen. Gerald Cardinale, R-Bergen.
What are the penalties for adults accused of selling?
Adults found to be selling one ounce or less of marijuana (or five grams or less of hashish) gets a written warning for a first offense. For a second or subsequent offense, a person faces a fourth-degree crime by complaint-summons, but still cannot be taken into custody or otherwise arrested on the spot.One full ounce of cannabis, which is 28 grams, can roll nearly 60 joints or pack upwards of 100 bowls, according to Leafly.
Marijuana legal in NJ: How do the laws work?
Answers to common questions about legalized recreational marijuana in New Jersey and rules about underage use of weed.
Is all marijuana use now legal in NJ?
Under the new laws, yes. Months after voters approved a ballot referendum in November, recreational marijuana sales now are permitted under the legislation, pending the physical marketplaces. Once recreational sales begin, adults 21 and older can purchase up to one ounce of weed at a time.
Medical marijuana use, by patients enrolled in the state's system, has been legal since 2010.
How much is a person allowed to have on them without getting in trouble?
The decriminalization law involves up to six ounces of pot in an adult's possession, or up to 17 grams of hashish.
(((((((((((((((((((((((((((((((((((((((((((((((((((((((())))))))))))))))))))))))))))))))))))))))))))))))))
On May 19, 2021, the New Jersey Division of Fish and Wildlife Bureau of Marine Fisheries expanded the state's artificial reef network with another deployment on Manasquan Inlet Reef, marking the 6th on that site since 2017.
The "F/V CARTERS CREEK", formerly known as "Absecon", a 140-foot decommissioned bunker boat was successfully deployed and now rests in 75 feet of water, with a vertical relief of 28 feet, at coordinates 40* 05.010 x 073* 59.632.
Sponsorship for this this project was provided by the Greater Point Pleasant Charter Boat Association and The Sportfishing Fund.
Artificial reefs are typically made up of concrete, steel, decommissioned ships and barges and provide habitat for a variety of marine life, fishing grounds for anglers and underwater structures for scuba divers to enjoy.
((((((((((((((((((((((((((((((((((((((((((((((((((((()))))))))))))))))))))))))))))))))))))))))))))))
Commercial Fishermen Say They are Being Ignored on Wind Power Projects
Copyright © 2021 The Day / Tribune Content Agency
By Joe Wojtas
May 24, 2021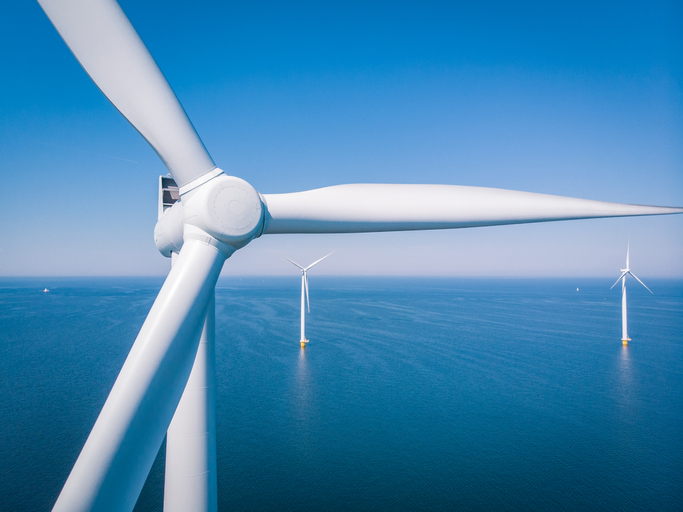 For the past three decades, Town Dock fishermen and their counterparts across the Northeast have struggled to stay afloat in the face of strict regulations designed to rebuild depleted stocks of cod, flounder and other species.
Some diversified, turning to so-called underutilized species such as squid and whiting to supplement their declining income, while others retired or left for jobs on land.
But now that many of the species have rebounded and government regulators are increasing the amounts of fish they can land, the fishermen face a new threat: offshore wind power projects.
Fishermen such as Joe Gilbert, who owns four scallop and fishing boats based at the Town Dock, say their concerns are being ignored by federal officials who are in the process of leasing massive tracts of ocean bottom off the Northeast coast to wind power companies. Some of those tracts of bottom also happen to be areas where fishing boats land their catches and transit.
"A lot of people sacrificed a lot to rebuild a sustainable fishery and keep Stonington a vibrant fishing community," Gilbert said one recent day while sitting at the Town Dock.
And he stressed that he and other fishermen are not opposed to green energy projects.
"Just don't put it on prime fishing grounds, he said. "We're racing forward with all these projects, with no science. This has never been done on this scale any place on earth."
The turbines are planned for relatively shallow areas, which are placed to maximize the full potential of wind energy. Some of these areas also happen to attract fish.
Gilbert added that it makes no sense to replace one renewable sustainable industry, such as fishing, with another one.
Longtime Town Dock fisherman Bob Guzzo said the federal government is giving away land that fishermen have used to feed people for more than 300 years.
"I'd like to pass this on to someone else who wants to go fishing," he said.
Gilbert said that instead of federal regulators incorporating the fishermen's concerns into the lease agreements for the various wind power projects, fishermen are being told to negotiate with each company individually. That makes it easy for the companies to ignore the fishermen, he said, and it's also time-consuming for fishermen who need to work.
"It's just a process of checking all the boxes," he said about the companies talking with fishermen. "We become collateral damage."
Coalition speaks up
Last month members of Responsible Offshore Development Alliance, or RODA, a national coalition of fishing industry members, boycotted a meeting with a federal Bureau of Ocean Energy Management task force, which is considering auctioning of 800,000 acres of New York Bight — shallow waters south of Long Island and east of New Jersey — to potential wind farm operators. RODA said its members feel they are not being listened to.
On April 6, RODA said 1,665 members of fishing communities in every U.S. coastal state submitted a letter to the Bureau of Ocean Energy Management, or BOEM, and National Marine Fisheries Service requesting a transparent and balanced national planning process for offshore wind development.
RODA said "offshore wind development poses direct conflicts with fishing and the current permitting process provides no meaningful opportunity to include the needs of sustainable seafood harvesting and production in strategies to mitigate climate change."
Just before the federal government last week approved the Vineyard Wind I project — the first large-scale offshore wind farm in the country — RODA members requested that BOEM adopt reasonable and consistently requested fisheries mitigation measures for the project. That project calls for erecting 62 turbines off Martha's Vineyard, which will generate power for 400,000 homes.
After the approval, RODA said "BOEM did not even consider any mitigation measures recommended by RODA or any fisheries professionals, scientists, or natural resource managers, despite having clearly defined requests available to them."
"For the past decade, fishermen have participated in offshore wind meetings whenever they were asked and produced reasonable requests only to be met with silence," RODA Executive Director Anne Hawkins said. "From this silence now emerges unilateral action and a clear indication that those in authority care more about multinational businesses and energy politics than our environment, domestic food sources, or U.S. citizens."
The Vineyard Wind I turbines were spaced 1 nautical mile apart after commercial fishermen and environmentalists expressed concerns. Vineyard Wind developers also agreed to pay $37.7 million to commercial fishermen as compensation for future losses.
Guzzo, though, said some fishermen feel it is more important that they are able to continue landing fish and feeding people, than collecting money from developers or the government.
In addition to the leases under consideration for the New York Bight, seven leases also have been granted for waters south of Martha's Vineyard and southeast of Block Island, which has it own small offshore wind farm to help power the island. Four of the leases are for the Ørsted/Eversource cooperative, which is developing State Pier in New London into a staging area for their projects.
BOEM says it listens to fishermen
In an email to The Day, BOEM spokesman Stephen Boutwell said the agency "works with all ocean users and stakeholders, including state and local governments, coastal communities, the U.S. military, fishing and maritime communities, and Tribal governments throughout the offshore wind development process to avoid or reduce potential impacts from offshore wind energy development."
As for the complaints from fishermen that they have to discuss their concerns with the individual wind companies, Boutwell said that while fishermen are encouraged to discuss their concerns directly with the lessees prior to the lessee's submission of a plan to BOEM, it is not a requirement to do so. He said that, throughout BOEM's environmental review process, the fishing community has the opportunity to comment directly on the impacts the project may have to their business. He added BOEM requires lessees to develop fisheries communication plans and hire liaisons to have discussions with fishermen.
"The goal of BOEM's Area Identification process is to identify the offshore locations that appear most suitable for wind energy development taking into consideration coexistence with ocean users. As part of this process, BOEM removed areas of highest conflict from consideration," the agency said last month.
The agency also plans to begin an environmental review, with public input, on these areas in federal waters for potential offshore wind leasing.
What are the concerns?
Fishermen have a long list of safety and environmental concerns in addition to the turbines being located in some of their prime fishing grounds.
Chief among them is that some of the projects call for the turbines to be spaced 0.67 mile to 1 mile apart, far less than the 2-mile spacing and 4-mile-wide transit lanes the fishermen say are needed. Gilbert explained that it is extremely difficult for boats to stay apart from one another within the 0.67-mile spacing while towing their gear, especially in rough weather.
"We're willing to share the ocean," he said, "We just want them to intelligently place (the turbines) within the needs of a historic and proud industry."
Gilbert said in bad weather, when fishermen are trying to get home, the corridors are not wide enough to safely transit. Additionally, he said the spinning blades create "radar scatter" that can hide the presence of nearby vessels.
Guzzo agreed with the potential radar problems and said the transit lanes through the bight are busy with ships going in and out of New York City.
Boutwell said the turbine spacing and layout is considered on a project-by-project basis and each project must submit a navigational safety risk assessment, which is developed based on the Coast Guard's guidance. The Coast Guard additionally is involved in the review of the project plans.
Asked if efforts are being made to move turbines out of fishing and transit areas, Boutwell said BOEM works with the Coast Guard and other maritime stakeholders to considers impacts to navigation and fishing in all stages of the leasing and development of projects. Prior to leasing, he said BOEM removes areas overlapping charted shipping and vessel transit lanes and avoids areas with higher volumes of vessel traffic. After the leases are issues, he said BOEM encourages developers to work with the Coast Guard and other stakeholders to develop their navigation safety risk assessment as early as possible. For example, he said BOEM removed more than 900,000 acres of ocean bottom from consideration for leasing in the New York Bight.
Gilbert said National Marine Fisheries Service scientists also have expressed concern that the turbines will disrupt the stratification of the water column, which is essential to the ecosystem of fishing grounds. He said the turbines also generate fog as they mix cold and warm air, creating another safety issue.
The hundreds of turbines planned by Ørsted/Eversource for their four projects south of Martha's Vineyard are 873 feet tall, just 190 feet shorter than the Eiffel Tower, with blades that have a diameter of 722 feet.
Guzzo said he is worried the turbines will make fish such as flounder disappear from traditional fishing grounds.
Gilbert said the rockpiles around the turbines also create an attractive habitat for black sea bass, a voracious predator that feasts on juvenile lobsters, crabs, clams and shrimp. Lobster catches already have plummeted across southern New England over the past few decades due to warming waters, decreasing oxygen levels and polluted runoff. So while recreational anglers and charter boat captains are big fans of the tasty seas bass, commercial lobstermen and shellfishermen are not.
Guzzo said he is also worried about oil leaking out of the turbines, something he said he has seen with the turbines off Block Island.
Gilbert also criticized state and federal legislators for not "coming out strong for us" on the issue. He said the fisherman face a tough road because environmentalists and lawmakers want to see more renewable energy projects.