Beautiful Weather, Fluke Season is Open
and Prize Categories for All!
Katydid making a bold political statement 
Tuesday, May 18, 2021: Looking mighty fine out there … and that might suck.
For those out of the area, we had a nasty little wildfire down Little Egg way.
It spooked the dickens out of the residents of a heavily wooded area off Stage Road. Making the fire a tough out was the recent dry spell. It appears our woodlands are way vulnerable to campfires, flicked cigarettes, and, most heinously, arsonists. Take care when zipping to the shore through the outback – or playing around within it. The worst recent fire (last year) was accidently loosed by partiers in the woods.
This brings us to this coming Memorial Day weekend, after which I hope to write in here more frequently – instead of storing things up for one big blast of blog.  
It is going to be massively crowded here, made more so by loosened COVID regs. I'll go rogue by suggesting we'll really be on a recovery roll by July 4th. Bargoers should be ecstatic if I'm spot-on. Hell, I might even take in some epic LBI bands. Are The Nerds still going at it?
Boating-wise, the bay and ocean is going to be a bedlam by Friday, though not quite up there with the July 4th holiday party boating bash.
Might want to lineup a headboat trip to get into black seabass.
Motorist alert: When coming on the Island, take extra care as lanes are condensed from three to two. Then, be ready to get royally bounced around if you're in the far right eastbound lane. It's settling very unevenly since pipes were lain. You hit that at, say, 45 mph and you'll be uncomfortably recalling the whoops and moguls from your dirt bikes days
Below a kayakable day on Lake Manahawkin. And a look at a nicely appointed fishing yak. 
********************************************************************
Efforts to stop the wind farms off the Jersey shore might have had the lid slammed shut with the announcement that President Biden has given an executive green light to the building of a potentially vast turbine array off Cape Cod. Face it, it's happening even in the face of heavy hitting opposition. 
While we are a coastal community to be contended with, I'm not sure we can hold a candle to the Cape Cod's uppishness, which amounted to a hill of Boston beans. 
Deposed President un-elect Donald Trump mocked the White House's windmill OK, saying,  "Congratulations to Martha's Vineyard in Massachusetts for the privilege they will have in looking at massive windmills that have been approved by the Biden Administration and are being built, in China of course, as part of an extraordinarily large wind farm."
Not sure if The Donald is quite right about where the USA-bound turbines are being built. However, China is, in fact, far ahead of us should a race to offshore wind power commence. A case might be made to let them make all the mistakes before we go wind power wild.
Here's a read from evwind.es/ (https://www.evwind.es/2020/09/11/china-is-rapidly-building-a-world-...):
              China is rapidly building a world-beating wind energy revolution
An army of sea giants is emerging along China's coastline. Mysterious and magnificent, they rise up from the waves, limbs outstretched, gently whirring in the breeze. From north of Shanghai down to Hong Kong, across a thousand-mile stretch of water, hundreds of these otherworldly creations will one day be able to provide enough energy to power millions of homes and businesses.
There should be genuine concern over China becoming fully powered by renewable energy as we remain so carbon-based that we fuel our own demise. I'm not talking a need to become fully offshore wind-powered, but we absolutely will need to break our addiction to dirty energy. The wind, sun and (dare I say it?) modernized nuclear power will become a national survival must. 
I was contacted back by an Orsted rep who is now getting the finer details of the sheathed cables set to cut across the IBSP beach, then its dunes, followed by a Barnegat Bay crossing. 
("Thanks, Jay. And you're just looking for an overview of the cable crossing at Barnegat? Any other questions that you have?)
The communique was friendly enough, but I sensed a kernel of reluctance in disclosing the incidentals. Obviously, the details can't be kept secret, but the company might know it could evoke a whole new series of fears and complaints, thus slow-boating the specifics. 
(((((((((((((((((((((((((((((((((((((((((((((((((())))))))))))))))))))))))))))))
Took me a very fun ride to the east end of Seven Bridges Road, LEHT, during which I got a flashback rush right out of the annals of LBI history.
I hereby highly recommend all Island folks take their kids – and themselves – down this famed road to Rutgers (Field Station) just to experience the last two bridges. 
Those two bridges offer an absolute throwback feel to when the Causeway bridges to LBI were made of wood planks, when we felt we might be the last vehicle over them before collapse. Go ahead and chuckle – you won't be so giggly as you're rattling over the 7BR planks.
You get to Seven Bridges Road by passing south through Tuckerton (past Green Street/539) on Route 9 and taking the left just past the Seaport. It's a lengthy drive, but quite an eyeful. Check out the odd tidal pools dotting the meadows.    
EELS AWAIT: I had written about eel fishing in the Beach Haven West lagoons and got a couple folks wondering what that is all about. "We always have crab traps in but never tried for eels. We ate some at a Japanese restaurant once and it was incredible."
Eeling is actually a tad complicated. There is ongoing confusion about the best time to target yellow eels. Well, this is the time of year for eel fishing … when using trap or hook. However, ancient eeling tradition points to early winter as the time to go after them. Such thinking is right as snow, providing you're spearing them with gig heads as the eels seasonally doze in bay bottom mud.
I know a few folks who collect eel gigs, aka frog gigs. I have a couple gig heads, one still attached to its original pole, the set-up possibly dating to early 1900s, though the gig itself might be way older since they were passed down and re-poled over the years.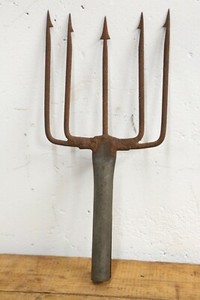 Back to eel fishing, A bit like black drum, yellow eels aren't overly targetable. To take a shot at them is as simply as baiting a #8 to #10 circle hook with anything from blood worms to tiny pieces of deer meat (olden times) and flipping around docks and piers. The hard part comes with trying to find an eel before crabs do their dirty work, which is costly with bloodworms.
When I spent some time over BHW, I'd eel by throwing out a chunkier piece of hotdog -- and go about doing other things while keeping an eye on the rod tip.
A neighbor had some eel magic potion. He used it in his traps and was my main source of fabulous eel meat. He even cleaned it for me. Despite years as fish filleter, I could not get into skinning eels alive.
By the by, I always used medium saltwater gear when eel fishing just in case a serious-sized eel latched on. They can bloody fight!
Flashback: When we used to fish for winter flounder in a lot near Hochstrasser, we knew the blackback season was fading when eels began showing – mixed in with blowfish.
I have never seen it done but I was told by the late West Creek Charlie that chunks of larger eels are a superior striped bass bait. Makes sense, though it's a shame to sacrifice such amazing eating material as bait. That reminds me that chunks of whelk meat are also apparently amazing striper finders, due in large part on how tough they hang on the hook. 
For an interesting read about the state studying of yellow eels, see https://www.njfishandwildlife.com/arteels15.htm and https://www.nj.gov/dep/fgw/artmarinehourly_eelhunt.htm.
July 5, 2005
The New Jersey Department of Environmental Protection's Division of Fish and Wildlife has certified a new freshwater state record American eel that was caught from Round Valley Reservoir on June 4. David J. Payne of Plainfield caught a 6 pound, 13 ounce American eel (below) that weighed 11 ounces more than the previous record taken from Round Valley in 1994.
(I'm guessing this photo was taken well after capture. Just sayin'.)
*******************************************************************
Karen Ensslen <kensslen@yahoo.com> 
Hi Jay, Caught this 24" weakfish in High Bar Harbor Channel while fishing with my 92 year old Dad on Sunday, May 16th.  He said weakfish this size our unusual.  We have been fishing these same waters together for 50 years and it was a first for us.  Karen 
(((((((((((((((((((((((((((((((((((((()))))))))))))))))))))))))))))))))))))))
Jim Hutchinson Sr.
The charter captains of the Beach Haven Charter Fishing Association are excited about entering what may be the most productive fishing period of the year. As the coolness of the spring evolves into the summer, a variety of fish are being caught. 
The striped bass season continues strong with bigger fish appearing in the ocean, and smaller fish in the bay waters. While most of the fish in the bay are undersized, there are enough keepers around to make things interesting. In addition to the stripers, a good number of drumfish are around along with bluefish of varying sizes. A surprise this spring has been the appearance of good numbers of weakfish. 
Captain Brett Taylor of Reel Reaction Sportfishing had client Aaron Edelman and crew out this past weekend for some of that bay fishing action. They found an isolated school of weakfish very early and the anglers kept 5 weaks to 6 pounds while releasing 35 others. Towards the end of the trip, they hit an off-channel area to put 2 keeper striped bass in the boat while releasing 6 others. The crew added a few small blues in the mix. 
But what has most anglers excited are the openings of two popular fishing seasons. The black sea bass season opened last Saturday to rave reviews. This Saturday, May 22, the long-awaited summer flounder season begins. The BHCFA captains will be targeting both species. 
Captain Gary Dugan of Irish Jig Sportfishing had three parties out over the weekend on successful trips. The first trip was a three-man party who limited out o drop and reel action, especially on their first wreck stop. The next trip has a few less keepers but had non-stop action with a nice ling, some keeper sea bass, and a huge blackfish which was released. The final trip on Sunday was five anglers who put some big fish in the box along with a lot of catch and release blackfish. 
Additional information on the Beach Haven Charter Fishing Association can be found at www.BHCFA.net.
Want to Fish from the Beach?
| NOAA Fisheries Reminder: Update your Fish Online Account by June 1 | |
| --- | --- |
| | To increase your online security, NOAA Fisheries' GARFO is changing the way that vessel owners and operators login to Fish Online. By June 1, vessel owners must create a Fish Online user account and vessel operators will also need to create an account to report electronically using a GARFO Fish Online app and to view their previously submitted eVTRs.  | |
| --- | --- | --- |
Trump Says Vineyard 'Will Never Be The Same' With Commercial-Scale Wind Farm
Copyright © 2021 State House News Service
May 14, 2021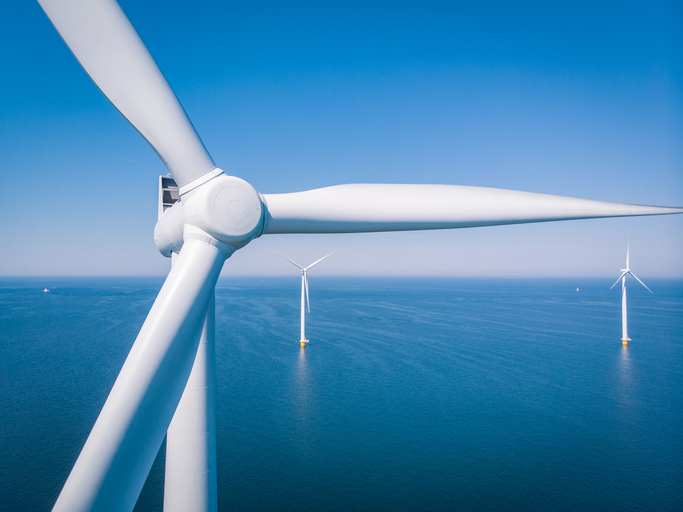 Will Vineyard Yard, the nation's first permitted commercial-scale wind farm, change island life in Massachusetts forever? Former President Donald Trump thinks so.
On the day that the massive wind farm planned off the coast of Martha's Vineyard and Nantucket won the federal approval from the Biden administration that it had been fruitlessly seeking from Trump for years, the former president weighed in with a touch of sarcasm.
"Congratulations to Martha's Vineyard in Massachusetts for the privilege they will have in looking at massive windmills that have been approved by the Biden Administration and are being built, in China of course, as part of an extraordinarily large wind farm," Trump said in a statement released on Tuesday night.
Trump's comments on the Vineyard Wind project are not the first he's made disparaging wind as a source of clean of energy, but they are some of his most expansive and direct focused on the Massachusetts project expected to deliver enough energy to power 400,000 homes.
Supporters also say the project will create thousands of new jobs.
The project, however, still has opponents, including the commercial fishing industry and some environmentalists worried about how the farm will impact the migratory patterns of rights whales and other marine life.
"Wind is an incredibly expensive form of energy that kills birds, affects the sea, ruins the landscape, and creates disasters for navigation. Liberals love it, but they can't explain why. In any event, Martha's Vineyard, an absolutely wonderful place, will never be the same. Good Luck!" Trump said.
Vineyard Wind officials could not be reached for immediate comment in response Wednesday morning.