Highly advisable ...
Tuesday, March 20, 2018: Rain, snow, rain, sleet, snow, sleet, rain and something frozen that I've never quite seen before. All that and the storm is only an hour old. As to the snow/rain line – offering a few inches on one side and 17 inches on the other -- the famed I-95 corridor remains the demarcation line. I question some coastal predictions of a foot or more. However, when winds swing to the colder northwest, happening tomorrow, it's anyone tally. I do see where the last of the snow slowly exits along the Jersey shoreline, meaning a maximal west wind snow session for us. All that said, I'm out of the weather business ... unless things get hellishly awful and I can help the public via observations. It surely shouldn't come to that.
Oddly, this past decently-weathered week, I sorta sensed that more ugly weather might be brewing so I got in loads of woodsing and digging time, all in short order. My lower back is letting me know what it thought of my taking on the digging of roots seemingly rooted a mile or two down, finally breaking one of my prized Brazilian-made digging tools. Here's a company that offers major digging implements: https://www.easydigging.com/tools/tramontina.html
Fork Hoe ~ Canterbury Fork
A steel claw that tears even the strongest weeds from
Use the Chillington Fork Hoe to...
cultivate soil deeply
prepare seedbeds
move or turn heavy mulch
pull compost or gravel from a truck
remove matted roots -

like Bermuda Grass!
Overall:
4.87 / 5
83 ratings
Fork Hoe
with 60 inch handle
$38.95
In Stock, ready to ship.

Free Shipping*
*Orders over $49.00 to continental USA.
This British tool from Chillington features a forged steel head that is 5" wide, 7" long, and 1.5 pounds. Our fork hoe or cultivator fork is effective at pulling out grasses and weeds with extensive root systems.
Complete with a 5 foot long Ash handle.
Lengths can vary from 58.25" to 60.25"
========================================================================================
February 2018 was the planet's eleventh warmest February since record keeping began in 1880, said NOAA's National Centers for Environmental Information (NCEI) on Monday. NASA rated February 2018 as tied for the sixth warmest February on record, with the only warmer Februarys being 2016, 2017, 1998, 2015, and 2010. The difference in rankings between NASA and NOAA is mostly due to how they handle data-sparse regions such as the Arctic, where few surface weather stations exist. The rankings for February were cooler than we've seen in recent years thanks to the presence of colder weather than average over much of North America, Europe, and east Asia, plus the presence of cool ocean temperatures over the Eastern Pacific from a weak La Niña event for the second consecutive winter.
Global ocean temperatures during February 2018 were the seventh warmest on record, and global land temperatures were the fifteenth warmest on record. Global satellite-measured temperatures in February 2018 for the lowest 8 km of the atmosphere were the eighth or twelfth warmest in the 40-year record, according to the University of Alabama Huntsville (UAH) and RSS, respectively.
=========================================================================================
New Study Shows Fish Was An Important Part of Stone Age Diet
SEAFOODNEWS.COM [Seafood News] - March 20, 2018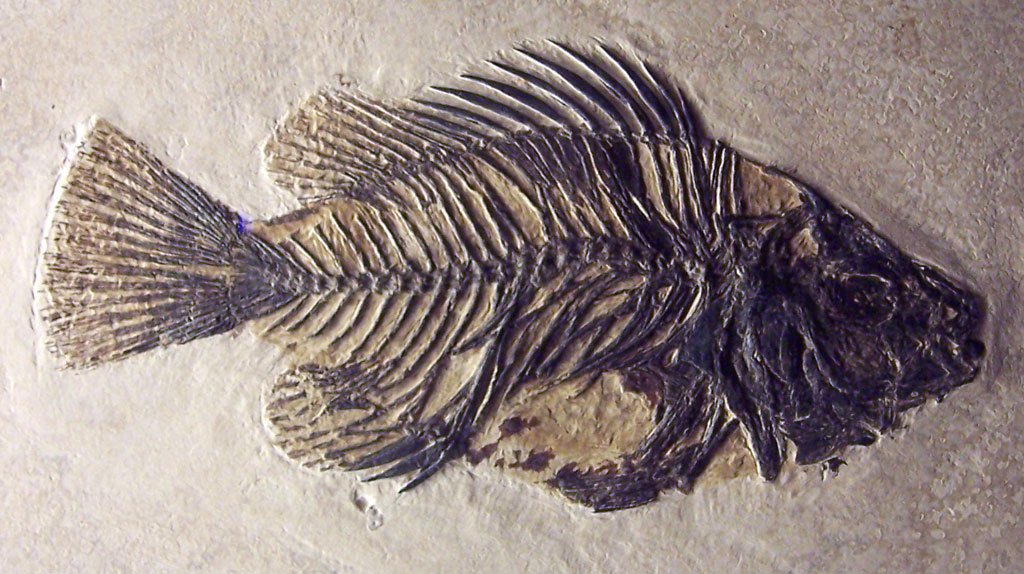 Researchers at Lund University in Sweden have found that fish was a major protein for humans during the Stone Age.
While the initial belief was that humans got their main protein intake from big-game, like red deer, aurochs and elk, a chemical analyses of human bones from the oldest skeletons discovered in Scandinavia, and an osteological analyses of animal bone material, shows that fish made up most of the protein intake 10,000 years ago.
"The dominance of fishing is a discovery that has an enormous significance for our understanding of how people lived," said Osteologist Adam Boethius. "Fishing is relatively stationary compared to the hunting of land mammals, which provides clear indications that settlements appeared in Scandinavia much earlier than researchers previously believed."
============================================================================================
Below: While I'm seldom as investigatory as need be, I'm following through on this press release to see where goeth this big-bucks funding, as in exactly where it ends up. I'm being a stickler due to the way it's marketed as utilizing, in part, the Dingell-Johnson Sport Fish Restoration (PRDJ) act.
DATE: March 20, 2018
Contact: Interior_Press@ios.doi.gov
New Jersey receives $11 Million for Sportsmen & Conservation
Funds part of $1.1 Billion distributed nationally
WASHINGTON – Today, the U.S. Department of the Interior announced $11,505,547 in funding to New Jersey to support critical state conservation and outdoor recreation projects. The announcement is part of $1.1 billion in annual national funding going to state wildlife agencies from revenues generated by the Pittman-Robertson Wildlife Restoration and Dingell-Johnson Sport Fish Restoration (PRDJ) acts. To date, more than $20.2 billion in funds, which are authorized by Congress, have been distributed to U.S. states and territories.
New Jersey apportionments include $3,519,175 in Sport Fish Restoration funds and $7,986,372 in Wildlife Restoration funds. State-by-state listings of the final Fiscal Year 2018 apportionments of Wildlife Restoration Program fund can be found here and the Sport Fish Restoration Program fund here.
"New Jersey sportsmen and women are some of our best conservationists and they contribute billions of dollars toward wildlife conservation and sportsmen access every year through the Pittman-Robertson and Dingell-Johnson Acts," saidSecretary of the Interior Ryan Zinke. "For nearly eighty years, states have been able to fund important conservation initiatives thanks to the more than $20 billion that has generated nationwide. Every time a firearm, fishing pole, hook, bullet, motor boat or boat fuel is sold, part of that cost goes to fund conservation. The best way to increase funding for conservation and sportsmen access is to increase the number of hunters and anglers in our woods and waters. The American conservation model has been replicated all over the world because it works."
The funds, which are distributed by the U.S. Fish and Wildlife Service, are derived from excise taxes paid by the hunting, shooting, boating and angling industries on firearms, bows and ammunition and sport fishing tackle, some boat engines, and small engine fuel.
"Revenues generated by the Pittman-Robertson Wildlife Restoration and Dingell-Johnson Sport Fish Restoration acts provides funding to states to protect and conserve our nation's fish and wildlife heritage today and for generations to come," said Virgil Moore, President of the Association of Fish and Wildlife Agencies and Director of Idaho Fish and Game. "This funding mechanism serves as the foundation for fish and wildlife conservation in our country."
Nationwide, the recipient state wildlife agencies have matched these funds with approximately $6.7 billion throughout the years, primarily through hunting and fishing license revenues.
For more information about the WSFR program visit http://wsfrprograms.fws.gov/.
===========================================================================================
MacArthur: Census Bureau Must Notify Towns about Canvassing
MacArthur: Census Bureau Must Notify Towns about Canvassing
WASHINGTON, D.C. – Congressman Tom MacArthur is urging the Census Bureau to notify towns in advance of canvassing activity in their area. This issue was brought to the Congressman's attention by local seniors who were concerned after seeing representatives from the U.S. Census Bureau—people they did not recognize—walking in their neighborhoods and knocking on doors causing the seniors to call local law enforcement.
New Jersey's Third District is home to more than 140,000 residents over 65 years of age. This is the highest senior population of any congressional district in New Jersey and one of the highest in the entire United States.
Congressman MacArthur wrote, "I would like to request that the Bureau notify relevant county and local governments in advance of canvassing activity in their area. This will allow those government agencies to let their residents know that they should expect to see individuals walking in their neighborhood and perhaps knocking on their door. This will give residents, especially seniors and those who live alone, some added peace of mind."

======================================================================================
Yesterday's grey seal was still on the beach this morning. Folks from Marine Mammal Stranding Center scooped up the 3 month old seal and transported to their facility in Brigantine for evaluation. Looks like minor issues and will soon be released back into the ocean.
=====================================================================================
RFA's newsletter:
https://issuu.com/recreationalfishingalliance/docs/spring_2018_maki...
========================================================================================
Leap Language Barriers with Pronunciator at the Ocean County Library
If you plan to travel abroad, if you're new to the US, or if you just want to increase your language fluency, the Ocean County Library creates a bridge for diversity with Pronunciator, the world's largest digital, fully-integrated language-learning service.
Any one of Pronunciator's 80 languages can be the start point to learn any other language in its database. ESL instruction is offered in 50 languages. Pronunciator stores more than 30,000 useful words in each language, equal to a four-year education.
Pronunciator can be accessed via laptops, desktops and mobile devices. It follows structured, and unstructured, formats, to suit a student's purposes.
Progress is bookmarked and synced to all devices. Lessons can be downloaded for offline study, and quizzes and scores can be exported.
ProLive allows interaction with qualified instructors in hundreds of workshops each week, with personalized attention. ProTour offers visual cultural context for each language. ProCitizen prepares new arrivals to the US for citizenship exams, and FreeTran translates valuable documents such as immigration records and transcripts.
Specially-marked sections introduce children as young as three years of age to the adventure of new languages.
Pronunciator offers closed captioning and accomodations for those with hearing and sight impairments.
Ocean County Library card holders have free access to Pronunciator. Register for a card at any of the Library's branches, or visit http://www.theoceancountylibrary.org.
======================================================================================