When  you're not sure about the fishing regs, it's best to bring your attorney along ... 
The wimp that married her is back in the honeymoon suite weeping ... 
Tuesday, March 09, 2021: Enjoy the mildness.
Personally, I thought it was a dang cold winter. Oh, nothing dramatic enough to freeze over the bay. It just seemed I was always bundling up, heavily, for my trips into the woods or to hike Holgate. Might there by still another splash of cold and snowiness? Possibly a one-day bout of rain/snow showers, not the blockbuster blow posed by some forecasters.
LBI LOOKABOUT: Be on the alert for traffic backups when leaving the Island, mainly late day, weekdays. Weekends should be smooth sailing along 8th Street, i.e. the outgoing Causeway.
 ---------------------------------------
So, do most LBI bars still have cover charges? That's a cruel rhetorical question for already downtrodden barflies and dancefloor partiers.
Here's to the ever so slight chance that bars will reopen this summer, though drinking and dancing in a bemasked state might take a ton of fun out of such nightlife.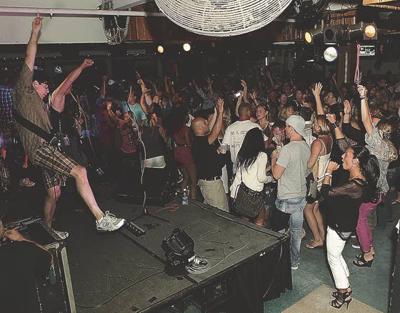 On the other hand, there will be those stories of picking up someone at closing -- based purely on their eyes -- and later having the big full-face reveal highlighted by a smile most commonly associated with veteran ice hockey players. Thinking back on my partying buddies, I can hear them suggesting, "What say we just keep our masks on until, you know, we get somewhere extremely dark?"
Hey, I'm not a sexist. In the above vein, I can hear gals telling their friends the next day, "He had the prettiest eyes" … then walking quickly away.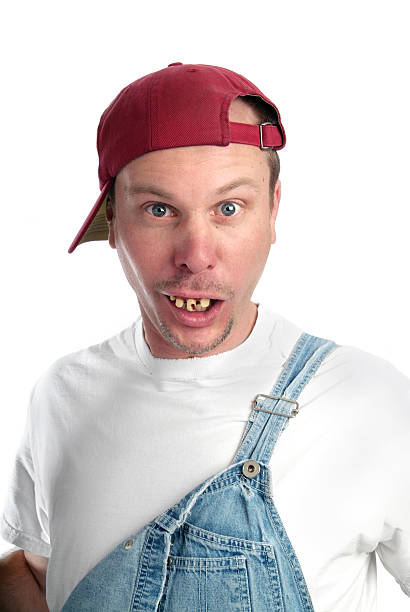 I'm hoping to get early word on towns resuming their activities, like summer concerts and such. I really think all former outdoor events should be allowed … with masking, or not.
Along those same 2021 lines, I see at least three mid-Island restaurants already setting up coverings for upcoming outdoor dining.
Last summer, I got tons of feedback (vague pun) on how outdoor seating was an unexpected success story. Here's hoping/begging that towns never go back to restricting outdoor dining, especially to the former ban extent.  It should be allowed to rock on even after COVID is dead as doornail.
NOTE: Keeping outdoor dining alive could mean attending municipal meetings, mainly in the offseason, where NIMBYs will be the first folks screaming to have the amenity banned. "I had a napkin from the restaurant fly into my yard while I was gardening. I could have lost an eye!"
We have all seen towns take draconian banning actions based on a pathetically small gathering of whiners -- all too often whiners close to town fathers. Those old-time favoritism decisions must end. The trials and tribulations of 2020 have shown that the golden days of minority rule and petty nepotism are fading fast.
With the SandPaper more dedicated than ever to townhall activities, we will have a fine vantage to detect both the good and bad being done by town leaders. Stay in touch even when off-Island, via our cloud edition at www.thesandpaper.net.
BLOWING SMOKE: While I'm personally not into it, I've gotten calls – albeit only three – asking if pot smoking will be allowed on LBI, possibly by this summer. Fat blunt chance.
As you might know, NJ is moving at a stoned snail's clip in finalizing the language leading to public pot purchasing. Try saying that three times, fast. No you can't.
On the upside, the decriminalization and the subsequent expunging of marijuana convictions for many jailed folks is already on a roll (another minor pun intended).
Among those keeping me informed is a group of folks hosting potguide.com, though even they suggest that watching Trenton on a daily basis is the best bet.
Forget contacting your local politicos. I'll note here, objectively, that many of our Southern Ocean County politicians are dead set against pot sales. Just last week, Barnegat Township mayor publicly rampaged against the idea. He likely needed a stiff drink afterwards. It will turn ugly if conflicting pot ordinances reside side-by-side in adjacent towns.
"You're being cited for smoking pot on your veranda."
"But it's legal to smoke pot in New Jersey."
"Not in these parts, Sparky."
Just like that, you'll have to make a court appearance -- only to have the case coyly dropped after you've made what could be a long drive to court. It can become just that much of a game, likely ending with the first series of successful lawsuits against law-defying towns. Town v. state legal spats could reach the state supreme court. 
In case you've never seen it, here's NJ's supreme court building.  To think they balance the scales of justice in there. 
Confusing the NJ matter is an open-ended mandate that towns can actually enact ordinances stricter than statutes (state laws). So, are stricter ordinances opposing pot essentially a stricter read of state pot laws? It could get both ugly and frickin confusing.
Below: I promise I'm not trying to drive anyone crazy here but the whole municipal ordinance v. state law aspect of pot legality might be covered by the  Preemption of Local Laws policy. At first blush, the following language seems like legal gibberish, but doing a second slower read might can bring it more into focus ... 
A court must initially determine "whether the field or subject matter in which the ordinance operates, including its effects, is the same as that in which the State has acted."
(Meaning is everyone on the same page regarding the likes of marijuana laws. That's a big yes to sameness.)
If it is the same, the court must then consider the following five factors to determine if the legislature intended to preempt the subject matter:
(That's a way of saying the state was way serious about a statute.)
1) Whether the ordinance conflicts with state law, either because of conflicting policies or operational effect i.e., does the ordinance forbid what the legislature has permitted or permit what the legislature has forbidden?
(Obviously, local ordinances forbidding pot usage, thinking in terms of smoking on an outside porch, forbids what the legislature has permitted.) 

2) Whether the legislature intended, expressly or impliedly, that state law be exclusive in the field
(Again, does the state mean business regarding the legislation, believing it applies above and beyond all else, i.e., local ordinances.)  

3) Whether the subject matter reflects a need for uniformity.
(If ever there was need for uniformity it would be with pot laws, otherwise the public would never know how it can or can't be applied to them by law enforcement. Visitors to coastal tourist communities would suffer most, as visitors have no way of knowing what's up from town to town on LBI.)

4) Whether the state scheme is so pervasive or comprehensive that it precludes the coexistence of municipal regulation.
(Yes, this does seem repetitive, being just another way of saying a statute is so emphatic that there is no room for interloping local ordinances.)

5) Whether the ordinance stands "as an obstacle to the accomplishment and execution of the full purposes and objectives" of the legislature.
(This is more about both the language of an ordinance, whether or not its intent runs contrary to the "full purpose and objectives" of a statute. There is no doubt towns going off on their pot prohibitive own fully contradict the essence of the state's marijuana laws. 
Even if all the above points are met, it only means it can then go to the supreme court, unless, of course, there is a precursory agreement by towns to lighten up -- which sounds a lot like light up, which just might help come to an agreement. 
ANGLING-WISE: The ocean has been a 40-dgree piece of glass. West winds have blown it as flat and smooth as it gets, a rarity in the windy years of late. I've seen a couple surfcasters idling about, kicking shells.
Tomorrow I will likely be going to Graveling. If I do, I'll get angling info and some pics.
Fluking season is ditto 2020. It will commence on May 22 and conclude on September 19 with a three fish bag and minimum size of 18 inches.
Only email regarding the new fluke regs came from a fellow trying to grasp the notion of why Island Beach State Park has more lenient size limits (16-inch minimum, 2 fish) than right across the inlet on LBI.
I recall when the IBSP concession was being arranged. When that LBI question was raised, it was said that a similar regulation for LBI beaches would make smaller fluke available to an immense number of anglers, easily enough to heavily impact the allotted poundage.
Not saying that I agree or disagree, simply passing on what I recall. Yes, that set-up might drive Island 4WD folks to head up to IBSP, though doing so for just a day sure adds to the state's kitty: Daily IBSP buggy rates: $6.00 weekdays, $10 weekends/holidays (for NJ residents).
Local tackle shops understandably fear the fluke angle when it's combined with the exceptional IBSP surf casting in recent years. It could heavily sway folks away from LBI … and for a much longer stint, i.e. Annual IBSP Pass: NJ Resident $195 / Non-NJ $225. That draw-away can amount to a load of lost revenue for Island shops.