Fish on!
Billboard days past ...
Tuesday, July 17, 2018: We are definitely in the dogfish days of summer. While I simply haven't had the time to regularly wax unpoetically in here, I have gotten a goodly number of fluking reports. They could be re-reads from summers past.We are once again into the fluke sorting days. I had a couple flukers talking of ten throwbacks to one keeper, though the one keeper is often a doozy.
One pass-on that rang a smile-bell for me was a buddy who landed his biggest doormat ever, estimated at eight pounds – and released it! "I had a couple in the well and just felt I was releasing a top breeder." Nicely done my, friend! No, I don't expect anyone else to do that. It was just a way of giving back for this angler.
I'm afraid to rite about the night sharking thing since some folks don't find it all that funny when I coyly suggest surf fishing vicariously for them, knowing nearly every surfside gray suit landed is protected – and shouldn't be targeted. Still, some of you have to see my point that so many species have been protected clean out of our fishing range that outlawing even strict catch-and-release is going too far.
That pontificated upon, there are some fine, highly non targetable sandbar and sand tiger sharks in the wash. Small sandbars/browns are most common. Hooking is slow. No lack of small dogs in the mix.
Rays are in the shore mix but not in huge numbers, i.e. not enough to really draw in any further-out sharks. However, some truly huge cownose schools are in waters well to our south … but heading north. If hooking one, try to unhook when releasing, instead of cutting line. But, be safe. From now through fall, hospitals along the coast will be treating ray sting victims. Here is a look as a few rays in Ship Bottom waters. https://www.facebook.com/mario.dicesare.1/videos/10211625276180036/
Hopefully, you've heard differently but I'm told the spring run of weakfish was abyssal. Catch-and-release night anglers said they just never showed. As you know, weakfish can arrive all summer long, though the tiderunners are spring fish. Not that many years back, we had some fine spawn weakies showing, even when other areas of the Delaware Bay -- epicenter for spawning weakies -- were reporting horrific declines in the number of sparklers. I guess we're starting to see just how badly the species is doing – as the remaining stocks, including young-of-year, are ravenously ingested by stripers, blues and fluke. One even has to wonder if those couple years of insanely large spring bluefish might have decimated arriving breeder weaks.
Yes, I'm being bleak here but one thing I won't give up is worrying first and foremost about the fishes more than the fishermen. Someone has to do it – and take the heat. In fact, every single time I mention even the possibility that over-beloved striped bass stocks are eliminating weakfish, I hear retaliatory huffs. One huff worth mentioning: "Those osprey and cormorants kill more weakfish than bass." I'd like to see the science behind that. At the same time, I wasn't surprised to read one of the most common cormorant foodstuffs are flatfish.
Speaking of flatfish, what in bloody hell happened to the huge sundial presence we used to have?! I'm betting bottom-saturating fluke dine heavily on sundial y-o-y. Again, my concern is for the balance of all species, which is the only way to save the whole of fishing.
YOUR FLESH IS SAFE!: Since the following segment from my weekly column impacts folks herein, I'm presenting it as a teaser to my entire SandPaper blog, available tomorrow.
==============================================
Sorry, but I'm compelled to start this week's column on a highly bacterial note. I'm hoping to reign in a media-spread strain of misinformation before it goes overly viral. It stems from a truly horrible still-unresolved necrotizing fasciitis (flesh-eating bacteria) case involving a Millville man who contracted a near-fatal infection while crabbing marine waters in Cumberland County.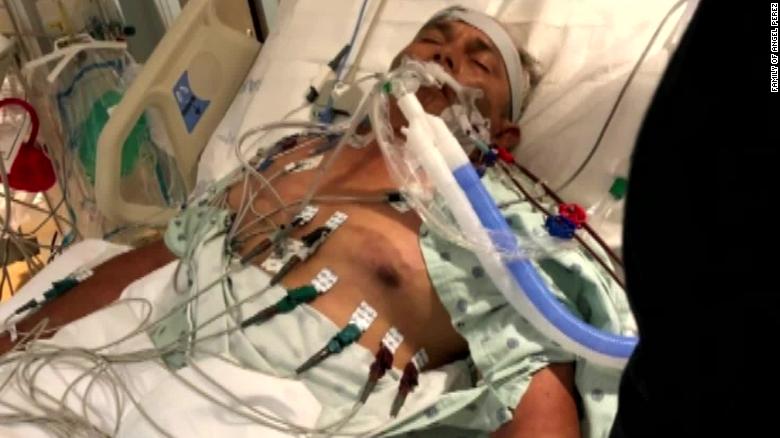 Technically, the crabber was most likely struck down by Vibrio vulnificus. When V. vulnificus works its way into a supportive human host, it kills in over half of all attacks. But I'm here to highly emphasize that supportive human host angle since full-blown V. vulnificus infections are incredibly rare.
Problematically, this NJ case all too quickly infected the national media. Why such a thing is so "sexy," news-wise, is beyond me.
By my thinking, far too much blame was lain upon Jersey waters. Even NJ health officials joined in the media frenzy by issuing advisories about how to approach the state's marine waters in such a way that any attacking V. vulnificus will be held at bay.
To be sure, you must be a bit crazy to ever walk barefooted upon any piece of bay bottom unless it has been prepared for human usage, as is the case with guarded bayside beaches. Admittedly, I'm among tons of unthinkingly traipsing folks who have had skin-penetrating meet-ups with jagged bay-bottom items, like fragmented clam shells, busted bottles or decaying metal objects. Such bay bottom bites lead to countless gashes, gouges and stitches, many requiring emergency room resolution. But my about-to-be-made point is the chances of you coming down with festering, flesh-eating bacteria from Vibrio is absurdly small.
As to the roots of the bacteria, you're initially not going to like what you hear. Vibrio bacteria are always lurking in the marine environment, by the katrillions, if there is such a number. They are the proverbial ubiquitous organisms. Adding to their distastefully large presence is Vibrio's association with eating raw seafood, especially oysters. Cases of V. vulnificus disease related to the likes of sashimi and half-shell oysters have dramatically increased worldwide. The popularity of raw seafood is mostly to blame. That warned, the overall numbers of V. vulnificus cases are oddly and astronomically low considering the bacteria's everywhereness.
At this point, I'm journalistically driven to bring up a local case of the most ferocious side of this bacteria. It attacked a surfcaster, many decades back. The NJ angler contracted it after being bitten by a bluefish while night fishing. His fatal mistake was wrapping the wound in a "dirty rag" … and going to bed. As I heard it, he passed in under 24 hours.
But I'm here to defocus attention on such necrotizing fasciitis. So, onward to the part you should find far more soothing, namely, the way a healthy human body is almost astoundingly capable of fending off Vibrio. Deadly problems only arise when said human body isn't in the best of shape, immunologically speaking. The infected crabber suffers from Parkinson disease, which compromises his immune system.
To foster further peace of mind, ponder this excerpt from a study published in the American Society for the Microbiology, entitled "Vibrio vulnificus: Disease and Pathogenesis" by Melissa K. Jones and James D. Oliver.
"Despite increases in the number of cases, the rate of infection remains relatively low. This contrasts with the ubiquity of this organism in marine habitats. At least part of the explanation for this difference is that V. vulnificus rarely causes severe disease in healthy individuals … individuals with compromised immune systems or chronic liver disease are up to 80 times more likely than healthy individuals to develop primary septicemia. However, in that such underlying conditions put between 12 million and 30 million Americans at risk for infection, the opportunistic nature of this pathogen alone cannot solely account for its low rate of infection."
In case you didn't get a feel for that last part, it's actually a baffler as to why Vibrio seems so subdued, with so many immunologically-qualified folks being exposed to its various forms. It definitely seems the human body has antibody answers for shortening the life and times of attacking Vibrio. Of course, there is always the unslight matter of the most famed form of Vibrio, which takes few prisoners: cholera. But we won't even go there in this case.
As I immersed myself in reading up on Vibrio, it wasn't long before I came upon a freaky angle; a climate change angle.
Per the Jones and Oliver study, "Outbreaks of V. vulnificus disease in Israel are associated with record high temperatures. These data suggest that global climate change resulting in higher water temperatures may increase the frequency of V. vulnificus disease and influence the global distribution of this pathogen."
I'll re-repeat that you need not over sweat the Vibrio risk in our waters – even during summer's heat, when the bacteria are blooming like mad. In fact, if you stand in shallow bay water, you can feel them bouncing off your feet. Come on, I gotta lighten this segment up a little.
================================
Amen to the following Facebook post:
Good Morning & Happy Sunday! Ask yourself these questions: when you go to say Shoprite, out to dinner, Walmart or even Dicks Sporting Goods do you ask the business, establishment " Can you do better on that price ?" Let's be honest. No we do not. That being said please keep in mind we here at SCBT are the only place on the island that offers nighttime after hours for YOU as a COURTESY. Surely not to become rich off of $2.00 bunker. So please keep this in mind when you call e
ither myself or Susan to come down at 12, 2, 3 am from sleep after doing 15 hour days. Sorry for the rant here but this is something that has been bugging me since last night.
Crabbing seems to have picked up a little. Our kids crabbing contest is FREE with prizes if they bring in a legal size crab. Fishing: King fish are being caught out front & fluke seems to be getting better in the bay (boat).
Most importantly, the ocean out front is very rough. There is restrictions in place for YOUR safety. Be safe, be aware and have a great ... Jerry
======================================
Bear with me while I take a chunk of blog to show some of my recent micro lens nature shots. I got quite fond of a pack of daddy long-legs.
Below: Small Venusta orchard weaver ...
Food
· 487 people
Jim Hutchinson Sr.
The boats of the Beach Haven Charter Fishing Association have been pretty much concentrating on fluke along with black sea bass on the inshore wrecks and artificial reefs. In addition, one captain made his way offshore for some good results on tuna fish.
The boat "Star Fish" has been fishing daily with good catches of sea bass and fluke. One day rods bent with over 100 fish in less than 4 hours. Keepers are mixed in with lots of short fish. One day Captain George and mate Marlyn fished with a family group of five from Harvey Cedars. The day's highlight was when Marissa and her father Louis used teamwork for the largest sea bass of the season. They both hooked at the same time and reeled their lines in together.. When the fish was brought up, it had the hooks from both anglers in its mouth. The fish measured 18-inches.
Captain Gary Dugan on the "Irish Jig" reports fluke fishing as being very good lately in the ocean on the local lumps and reefs. In addition to the good catches of fluke and sea bass, his anglers have been enjoying looking at the sea creatures such as sea turtles, dolphins, and sharks,
Captain Brett Taylor of "Reel Reaction" Sportfishing has been averaging over 25 fluke a day on his bay trips with a handful of nice keepers each day. He had return client Ryan Hathcock, his wife Eliana, and friend Archie Glover with his 9-year old son Zavion on a 4-hour trip. Despite wind vs tide conditions, they found some cooperating fish and the crew ending up catching close to 30 Fluke with two nice keepers of 22-inches. Another trip he had Dave Rowan, his daughter Ashley Coleman, and her two boys Dylan and Andrew on a bay trip for fluke. The trip was about putting the boys on fish. They worked quite a few areas, and the foursome boated over 30 fish with 2 nice keepers of 21 and 22 inches.
Captain Bob Gerkens took the "Hot Tuna" on the 90-mile run to the Baltimore Canyon. Weather conditions were excellent as the boat was able to cruise at 25-knots in both directions. The group of anglers had a good day of fishing as four yellowfin tuna were boated. Captain Bob added that he has also been getting some good reports of bluefin tuna.
Additional information on the Beach Haven Charter Fishing Association can be found at www.bhcfa.net
++++++++++++++++++++++++
Atlantic

Region Increased Large Coastal Shark Retention Limit to 36 Sharks per Trip

The National Marine Fisheries Service (NOAA Fisheries) is increasing the retention limit for the commercial aggregated large coastal shark (LCS) and hammerhead shark management groups for directed shark limited access permit holders in the Atlantic region from 3 to 36 LCS other than sandbar sharks per vessel per trip as of July 18, 2018. This adjustment is intended to promote equitable fishing opportunities in the Atlantic region, while allowing quota to be harvested throughout the year. All other retention limits and shark fisheries remain unchanged in the Atlantic region.

The retention limit will remain at 36 LCS other than sandbar sharks per vessel per trip in the Atlantic region through the rest of the 2018 fishing season or until NOAA Fisheries announces via a notice in the Federal Register another adjustment to the retention limit or a fishery closure. This retention limit adjustment affects anyone with a directed shark limited access permit fishing for LCS in the Atlantic region.

This notice is a courtesy to the HMS fishery participants to help keep you informed about the fishery. For further information on this retention limit adjustment, contact Lauren Latchford, Guý DuBeck, or Karyl Brewster-Geisz at 301-427-8503. The information will also be posted on the HMS website.

+++++++++++++++++++++++++++++++++++++++++++++++++
Linda Haertel
My husband Paul Haertel with check for winning the Jersey Coast Shark Angler's Striper Marathon Tournament with his 54.8# striper!