An everyday sight in soccer countries: 
"A tandem bicycle!"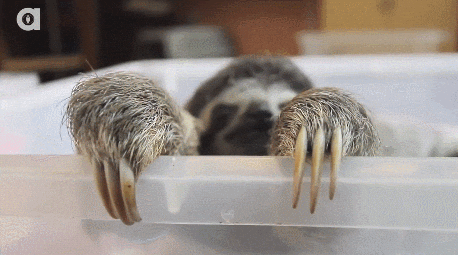 +++++++++++++++++++++++++++++++++++++++++++++++++++++++++++++++
Alert: 
JCAA Alert - Important Sea Bass Meetings on 1/11/18 – New Location
By Paul Haertel


The New Jersey Marine Fisheries Council (NJMFC) will meet at 5 PM on Thursday, 1/11/18 at the Stafford Township Municipal Building, 260 East Bay Avenue, Manahawkin, New Jersey. Then at the same location, at 7:15 PM, our Bureau of Marine Fisheries (NJBMF) in conjunction with the Atlantic States Marine Fisheries (ASMFC) will have a public hearing pertaining to Addendum XXX for black sea bass.
                At the NJMFC meeting and amongst many other topics on the agenda, the council may consider opening the sea bass season in February. However, based on public sentiment against it at the last council meeting and now with the recently released preliminary wave 5 (September – October) MRIP numbers showing that we harvested more fish than projected, it is unlikely that they will vote to do so. The problem is that we would have to subtract our state's allotment for February from our target quota for the rest of the year which could result in fewer days to fish during the regular season. Still, it would be good to be on hand at this meeting to voice your opinion.
                However, JCAA believes it is extremely important to attend the meeting that begins at 7:15 PM as it will only be about sea bass. Addendum XXX will be explained and the public will be allowed to comment on it. We are facing a coast wide reduction in quota from 4.29 million pounds in 2017 to 3.66 million pounds in 2018, despite the fact that the spawning stock biomass is at 230% of its target. It is time to let the ASMFC know this is not acceptable and that we do not want any more stringent regulations forced upon us for the upcoming season.
Specifically, regarding the addendum JCAA supports:
1.      Regional management as opposed to coast wide management as the fisheries in the various states/regions are quite different.
2.      Regional allocations should be based on both exploitable biomass and historical harvest as this method would better address the changes in the resource's abundance and distribution.
3.      New Jersey should become its own region as we are a transitional state in which our sea bass fishery doesn't really fit in with the states to our north or to our south. This option would also allow spatial variation in size and abundance to be taken into account.
4.      The ten-year timeframe of 2006-2015 should be used to establish allocations. This option includes a more historical average of our harvest as well as accounting for the northward shift in biomass during recent years. The other option of only using the five years from 2011 to 2015 would be very unfair to those in New Jersey as its share of the harvest was at historic lows during that period of time.
5.      Provided our recommendations are followed, we support a 3-year management program, otherwise we would prefer just the two year plan.
Just a look at some birdlife in Holgate (today)
http://www.youtube.com/watch?v=-N_wcUOxMeY
http://www.youtube.com/watch?v=kBn6odzjFYM
Tuesday, January 09, 2018: What a winner! I meant winter. Last night, around midnight, you could literally skate on the street in front of my house, it was that covered in freezing rain.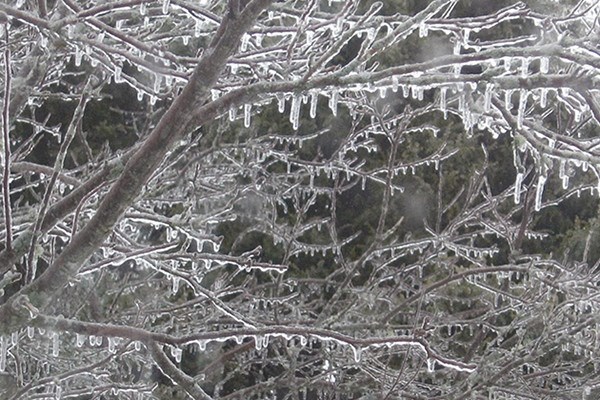 As you likely know, freezing rain is rain that falls on frozen surfaces and freezes almost immediately. Sleet, on the other hand, are raindrops that go through a cold layer of air and freeze into pellet-like precipitation, hitting down as same.  
I used a bright flashlight to reflect light off all sorts of things, just to see the sparkle. What a cool but eerie sight -- light reflecting off most everything, as ice drips hung down. Unfortunately, the flashlight lighting wasn't suited for the one video cam I had with adequate battery power. I hadn't recharged in a while, so my main vid-cam was down.
Anyway, we've seen just about everything a winter can serve up – from blizzard to blowouts. There was a blowout tide last week that mariners on the north end felt might have been the lowest in recent times. Unfortunately, it might have killed off suddenly-exposed oysters on bayside pilings; hopefully just a minor setback for what looks to be a stellar recovery of the tastiest of bivalves.
TOO MUCH SALT!: The rapid thaw by week's end is going to release enough salt into the bay to change its chemistry to hell and back.
Many roads are so white with salt it's hard to tell where the snow ends and the salted asphalt begins. If your vehicle is anything like my usually red truck, its salt-based whiteness shows the insane amount of NaCL (sodium chloride) that will be rinsed into the bay, pushed along by the expected rains over the weekend.
Thu
Partly Cloudy
50°44°
Fri
Rain
57°50°
Sat
Cloudy
52°23°
While there is little site-specific research on the impact of road salts that are flushed into Barnegat Bay during winter, there is plenty of evidence that bay water, in general, can have its chemistry altered by such a sudden influx of sodium chloride. Despite salt being a natural component of the marine environment, too much is, well, too much.
Ponder this: More than 22 million tons of salt is now scattered on the roads of the U.S. annually. Weirdly put, that's about 137 pounds of salt for every American. Dang!
In Canada, road salt -- with its numerous natural and manmade mineral within -- has officially been categorized as a toxin. This has led to a more judicious use of the stuff, at least as much as can be done without leaving drivers sliding off roadways.
A goodly number of studies have proven the impacts of road salt on freshwater habitats, where even small amounts of salt can ruin life for fish and wildlife in lakes and streams. What's more, I'm reading research indicating salt intrusion can have devastating impacts on creatures residing in freshwater wetlands and vernal ponds, especially amphibians, which are already in a horrible way due to habitat alteration and destruction at the hands of humanity. In Southern and coastal NJ, vernal freshwater ponds are the springtime lifeblood of many a rare or endangered species. Salt them up and there's no guessing at the impacts.
As noted above, the impacts of transient road salt on nearshore marine environments -- though obvious, chemically -- have not been translated into any down-and-dirty effects on overwintering bay biota. That's not to say it doesn't hurt. It just hasn't been duly researched to the nth degree.  
I'm betting that winter flounder serve to suffer severely from the upcoming January bayside wash-in of road salt and other ice-melting chemicals. Though metabolically slowed and often buried in the mud right about now, these flatfish are nonetheless metabolizing, i.e. taking in water.
By the by, it doesn't help that the bay is shallowing, meaning the flounder can't go deeper down to maybe side-swim higher-up chemical impacts.
Ponder this snippet from Rutgers researchers. (https://marine.rutgers.edu/navesink/about.htm).
"Winter flounder are unique among fishes of the Mid Atlantic and New England states. Unlike most coastal marine fishes in this region, winter flounder enter estuaries (where rivers meet sea) to spawn in fall and winter, when most fishes are migrating offshore or south. In the estuaries, winter flounder lay clutches of eggs that stick to the bottom … While this increases the chance that young (larval) winter flounder are in food-rich estuaries in the following spring, it also makes the eggs vulnerable to harsh winter conditions as well as to disturbance by dredging."
Road salts surely add a chemical element to those "harsh winter conditions." It's easy to envision those vital clutches of winter flounder eggs about to be exposed to water chemistry far outside their comfort (survival?) zone. It is not easy being a winter flounder in this day and age.
So, what might help de-salt an over-salted bay?
First and foremost, some radical tides. An acute tidal flushing action can quickly introduce chemically well-balanced ocean water into much of the Barnegat Bay system, though the backwaters are always a stretch for ocean influxes to reach.
To a lesser extent, honking west winds can help evacuate testy waters from the bay. However, we won't see offshores until this weekend, when another blast of fairly frigid air will move in behind a cold front. No, the next cold air mass won't be evenly remotely like the one we just shivered through.  
DON'T GO THERE: It should go without saying that our hard-frozen bay – upon which folks have been walking, as I noticed over the weekend – will be getting spongy and break-throughish, as air temps soon streak to near 60 degrees.
Pics I saw of people walking on ice in Beach Haven West points out the 'goons" in lagoons. You break through there and you're instantly in deep water … and a world of hurt, of which there are few escape options.
++++++++++++++++++++++++++++++++++++++++++++++++++++++++++++++++