(Below: "Onion" alert.)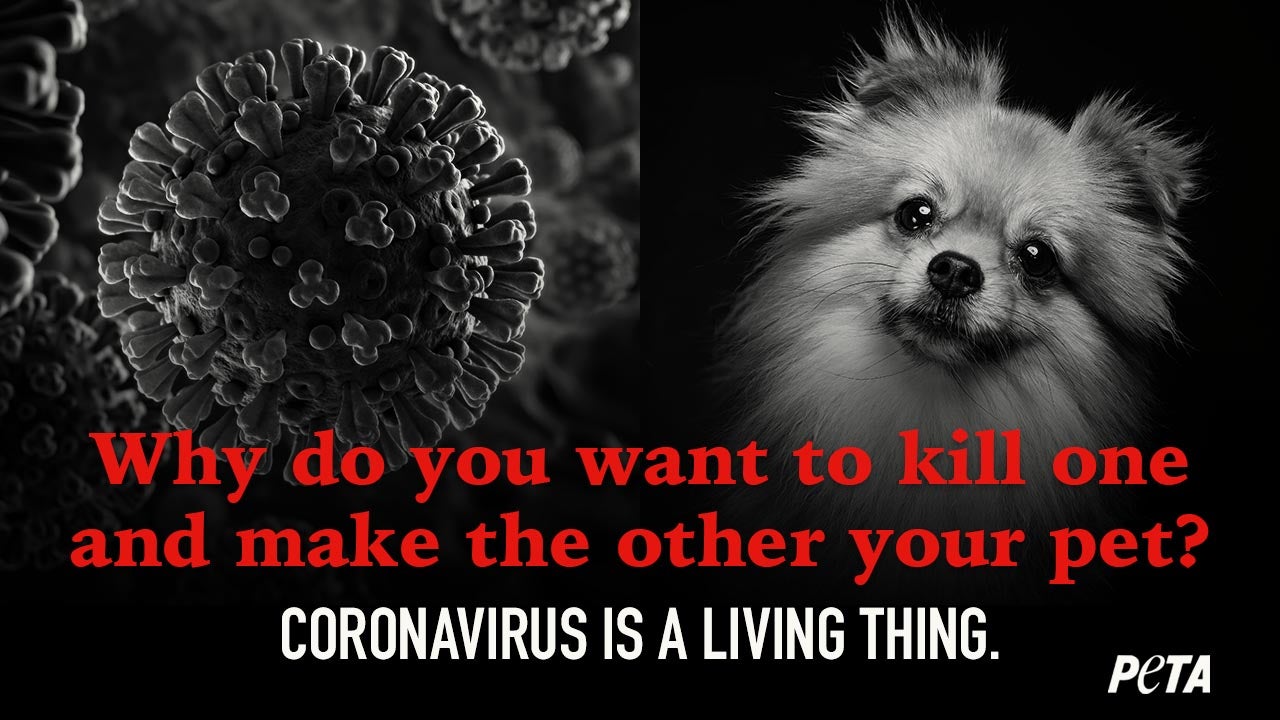 (Sorry for the inconsistency of these blogs, but things have not lent themselves to fishy write-ups herein, even though there's a goodly amount happening on the local news front -- so make sure to regularly check out The SandPaper, which now hosts an updated, easier-to-follow format.
For my Fish Story, click on "Columns" below the masthead near the top of the homepage. https://www.thesandpaper.net/)
Tuesday, February 25, 2020: One more cold snap coming up after which even the already thin vestiges of winter may be gone for most of March. In fact, could see freaky warm as the month progresses.
Look for a blue crab story in the upcoming SandPaper. It focuses on a lecture regarding any lingering impacts from the now defunct nuclear power plant, emphasizing research on blue claw crabs. The study is part of required followup studies in the wake of the shutdown.
I'll chime in by assuring that any effects from the cooling of the warm-water outflow related to the generating station are already long gone. Not that the outflow waters of Oyster Creek had much of an impact on anything more than a small backwater section of Barnegat Bay, mainly up the creeks. The unnatural warm-water ecosystem that developed in the immediate vicinity of the facility was highly sequestered, meaning it was set off on its own. No impact on the adjacent bay waters.
Admittedly, spooky fish die-offs could occur during unscheduled shutdowns of the generating station. However, that all took place well within the cooling pools and along the outflow portion of Oyster Creek. Short of dead bunker occasionally wafting away and washing up on nearby bay beaches, the die-offs had virtually no far-reaching negative impacts for the bay. In fact, for the many decades the plant functioned, the water within the outflow creek was all but assimilated into the natural ecosystem by the time it reached the bay. Again, the odds of any lingering eco impacts are slim and none.
I should mention one alleged outgoing impact from the over-warmed waters of the plant, namely, parasitic copepods, called anchor worms -- those thready red worm-like hangers-on found dangling off bunker and sometimes bass. An expert once told me the unnatural environment near the plant was rife with these potentially dangerous (to fish) parasites. However, even warm summer bay water can carry the larvae of these copepods. Nonetheless, I'd blame the plant every time I found a fish with them streaming off its skin. Any of them found on fish in the future will need a headier explanation.
I've gotten assorted reports about the amazing clarity of the bay water. While that's very common for winter, it does seem more pronounced this year, possibly/somehow due to the mildness. It's a good time to know how to standup paddleboard.
There are old baymen's tales that warn of over-clear winter bay waters leading to algae bloom problems come summer. And, yes, there have long been algal blooms before the far more heinous impacts of washed in fertilizer set in. Of course, back in the day, there was a load of sewerage – and even outhouse-ish fallout -- that hit the bay via runoff, which could surely spark blooms. I recall some clamming summers when we'd come down with some nasty infections. Hey, those clams still got me through college and beyond.
Making up for lost ... snow? I've known this old 1800s homestead site for decades and never has there been a showing of snowdrop flowers like this year. Compensation blossoming? Sounds poetic but actually it's likely just the impacts of a record-mild winter.
The Atlantic City Boat Show Opens This Wednesday and runs
February 26 Through March 1, 2020
The Atlantic City Boat Show opens this Wednesday at 11:00 am and runs through Sunday March 1st at the Atlantic City Convention Center. Recreational Fishing Alliance (RFA) members and supporters will receive discounted admission by clicking on the coupon to the right and purchasing your tickets on-line.

This year's AC Boat Show includes over 28 different seminars presented by some of the best electronics professionals, fishermen and charter boat captains on the coast. The seminars presented by

 

The Fisherman Magazine

 

and the RFA are all included with your admission.
In between seminars, stop by the RFA booth (830) to join or renew your membership and you will be entered to win a back bay summer flounder trip on
Get Hooked Charters
, a Tsunami Trophy II rod paired with a Tsunami Guard spinning reel or a Gulp/Mustad bucktail prize pack.
Also, with your RFA membership receive a 15% discount on your Sea Tow membership. Ask at the SeaTow booth how to get your RFA discount.
************************************************************
Marine Mammal Stranding Center
"The mystery of the seals with orange and pink heads."
We do check every seal that we can to make sure they are healthy. Once they are checked out, we need to mark them so we know they have had the OK to go back to sea. Each seal will have a specific number written on their head or back with neon-colored grease pencil, which is non-toxic and will eventually fade. This makes it easier to track the seals and lets us know it is the same animal if it shows up on another beach. Sometimes people think the seals have an injury, but neon pink and orange are not the same color as blood. Let us know if you spot one, take a photo (with a telephoto lens-remember to stay 150 feet away), send it to us via email (mmsc@verizon.net) with your name and address, and we'll send you a window decal sticker as a thanks. NEVER disclose the location of seals on social media- it could lead to injury or harassment of the seal, or injury to people trying to get too close. ps- this harp seal was on a southern beach this morning.
NEW JERSEY STATE FOREST FIRE SERVICE PRESCRIBED BURNING PROGRAM
UNDERWAY ACROSS STATE TO HELP REDUCE WILDFIRE RISK
(20/P004) TRENTON – The State Forest Fire Service is setting prescribed burns around the state to help reduce forest undergrowth, vegetation and other materials that have the potential to fuel wildfires, Department of Environmental Protection Commissioner Catherine R. McCabe announced today.
Forest Fire Service personnel use best management practices and follow a plan to control smoke impacts during the burns, but nearby residents and visitors should expect to see large plumes of smoke and may experience temporary impacts from smoke this time of year. Peak wildfire season begins in late March and continues through early May.
"The Forest Fire Service also works with the DEP's Air Quality division to protect public health by ensuring that prescribed burns do not occur on poor air quality days," Commissioner McCabe said. "This partnership affirms our commitment to meeting rigorous air quality standards while safeguarding communities and reducing the risk for wildfire."
"Prescribed burning is one of our most important tools in helping to prevent and reduce the intensity of wildfires," said Greg McLaughlin, State Firewarden and Chief of the New Jersey Forest Fire Service. "Creating strategic fire breaks near developed areas helps fire suppression efforts and allows us to protect lives and property."
Motorists are reminded to use caution when approaching areas where prescribed burns are taking place, by paying attention to posted reduced speed limits and being alert to the presence of trucks and Forest Fire Service personnel.
The State Forest Fire Service works to provide as much public notice as possible on the areas where prescribed burns are to take place. To sign up for text or email notifications of prescribed burns, visit  https://public.govdelivery.com/accounts/NJDEP/subscriber/new
When in doubt about the source of smoke or if a fire is part of a prescribed burning operation, call 9-1-1 or 1-877-WARN-DEP (1-877-927-6337).
Prescribed burns, also known as controlled burns, are generally conducted during late winter months to reduce the amount of smoke produced and because weather conditions tend to be more predictable for safer controlled fires. The lack of snow and ice on the ground so far this winter gives the Forest Fire Service a good start on conducting controlled burns to reduce wildfire risk.
"Controlled burns have a number of benefits for our forests and ecosystems," said Ray Bukowski, Assistant Commissioner for Natural and Historic Resources. "In addition to burning away materials that can fuel wildfires, controlled burns can improve wildlife habitats, manage competing species of plants and trees, control insects and disease, and recycle important nutrients into the soil. All of these activities help keep New Jersey's forest ecosystem vibrant and healthy."
During prime wildfire season, fallen leaves, branches and twigs are abundant, daylight increases, humidity can be low, and the air is often warm and windy. These weather conditions coupled with lack of new leaf growth makes the debris on forest floors more susceptible to the drying effects of wind and sun.
Wildfires can have the greatest impact in areas where people live in or near forests, grasslands and other natural areas. The sprawling Pinelands region in southern New Jersey is especially prone to wildfires because its ecosystem has adapted to depend on periodic wildfires for releasing of seeds for reproduction. Controlling the buildup of fuel in this area of the state helps keep the forest healthy.
During controlled burns, Forest Fire Service personnel use handheld torches to set smaller fires to burn away fallen leaves, pine needles, fallen branches and other debris on the forest floor. Personnel consider wind, moisture and other conditions in setting the fires, which influence a burn's intensity and severity to accomplish various resource and ecological objectives such as hazard fuel reduction and habitat management.
This season, the Forest Fire Service expects to conduct prescribed burns on approximately 35,000 acres. Most burns will occur on state-owned property such as state forests, parks and wildlife management areas, and other government lands. The service also will place increased focus on assisting private landowners and nonprofit organizations to mitigate wildfire risk.
The 2019 controlled burn season was one of the most successful on record for the Forest Fire Service, which has been protecting lives and property since 1906. In total, the Forest Fire Service conducted burns on 28,816 acres statewide. That includes burns on 14,634 acres of state lands, 7,316 acres on private and other government lands and 6,866 acres of burns done by landowners.
Last summer Governor Phil Murphy signed into law "The Prescribed Burn Act," which preserved landowners' rights to prescribed burns, strengthened protections for practitioners and expanded acceptable uses of prescribed fire from reducing traditional hazard fuels to recognizing the benefits of habitat management as well as other forestry and ecological needs.
The Forest Fire Service's national leadership in prescribed burns and fighting wildfires frequently draws firefighters, students, scientists and researchers from around the country and world to New Jersey to learn about prescribed burning, the fire adaptability and ecology of the Pinelands region and forest management.
This spring the Forest Fire Service will welcome students from Northern Arizona University to train them in prescribed burns, in addition to working with personnel from Pennsylvania, New York and Montana.
During the fall, New Jersey will host scientists and managers from across the country to demonstrate some of the prescribed burning research and findings produced by the Forest Fire Service.
The public may contact one of the State Forest Fire Service's three Division offices at www.nj.gov/dep/parksandforests/fire/contactus.html to learn more about the prescribed burns program and where burns are expected to be conducted.
To learn more about wildfires in New Jersey, steps to protect property, and other resources, visit www.njwildfire.org.
To view videos on the prescribed burn process, visit https://youtu.be/GBGBxfpltLw and https://youtu.be/CopjLNfxzRE.
Like the Forest Fire Service's Facebook page at www.facebook.com/NJForestFireService/.
Follow the DEP on Twitter @NewJersey DEP
Conservation Police Officers conducted multiple boat patrols last November and December in the Exclusive Economic Zone (EEZ) where fishing for, taking and possession of striped bass is unlawful. On each of these patrols CPOs encountered numerous recreational fishermen fishing for and/or in possession of striped bass as far as 10 nautical miles inside the closed area. CPOs Raker, Tomlin, Meyer and Sloan processed several cases where fishermen attempted to evade apprehension by discarding dead striped bass upon the officer's approach and had multiple instances where boaters attempted to elude apprehension by leaving the area at high speed. Many fishermen were apprehended with as many as eight striped bass in possession. The cases were referred to National Marine Fisheries Service for enforcement action. The fine for possession of striped bass in the EEZ is $500 per fish for the first offense and the fines are as high as $10,000 for Federal interference and making false statements to an authorized officer.
Know your target, and beyond!
While patrolling Colliers Mills WMA during the pheasant hunting season, Lt Shannon Martiak observed a hunter shoulder a shotgun and proceed to shoot a pheasant that was flying 10 feet off the ground. The public roadway was 30 yards away and it was obvious that the shot traveled across the public roadway. CPO Sean McManus also responded and interviewed the hunter who stated that he was certain all the pellets from his shot entered the pheasant and none crossed the roadway. CPO McManus located the spent shells and wads and the evidence supported the observations that the shot was discharged across a roadway. The hunter was charged for shooting across a roadway.
In the early morning hours of December 29th, 2019, CPO Robert Henderson and Environmental Conservation Officers from NYDEC were on boat patrol in Raritan Bay. Shortly into their patrol they observed a vessel actively dredging for crabs in NJ waters. Upon inspection, the Captain of the Belford-based vessel was charged with crab dredging outside of legal hours and for not having a valid crab dredge license in possession.
CPO Dan Faith assisted Lt. Zane Batten with an active dumping call in Winslow WMA, Winslow Twp., Camden County. CPO Faith responded to the scene and met with the complainant who observed a truck and trailer loaded with hardwood flooring enter the WMA and proceed to off load the debris. CPO Faith conducted a search of the debris pile and located an address in Burlington County. CPO Faith contacted CPO Riviello in the Central Region who went to the residence in Burlington County and observed similar flooring outside the residence. An interview ensued where the homeowner provided contact information for a contractor who recently installed a hardwood floor in their home. CPO Riviello passed the information onto the Southern Region and CPO Faith and Lt. Batten met the contractor at Winslow PD. The contractor provided a statement and was issued two summonses for dumping solid waste under title 13 and dumping debris in a WMA.
Registration for hunter education has opened. Taking the course now avoids the "fall rush" of large and even "full" classes. DON'T WAIT TO REGISTER!
| | |
| --- | --- |
| Fishing and Hunting License and Permit Information |   |
Using the License System Website YouTube Video
New License System FAQs
Deer, Bear, Turkey, Fox, Coyote, and Beaver/Otter Permit Information
Hunting Licenses
Fishing Licenses
License Agents
Marine Licenses and Permits
NJ Saltwater Registry
Boat Ramp Permits
Horseback Riding Permits
Wildlife Management Area Permits
Exotic and Nongame Wildlife Permits
Captive Game Information and Permits
Background
The Division of Fish and Wildlife issues licenses, stamps and permits for hunting, fishing and trapping. The first license, a non-resident hunting license for $10.50, was introduced in 1902. The first resident hunting license was required in 1909, hunting license at a cost of $1.15. In 1915 the first fishing license was required, enabling law enforcement to be adequately funded.
Revenues derived from these sales support, in whole or in part, the operations of the agency. This work includes the operation of two fish hatcheries and associated stocking programs, a pheasant farm, enforcement of fish and wildlife regulations, habitat protection, fish and wildlife research, wildlife management area maintenance and improvement, education, and other programs and activities. The number of licenses sold also figures in the amount of federal grants money the state receives from the federal Sport Fish and Wildlife Restoration Programs.
Speed Your Transaction by Having Your Customer Record (CID#) Up to Date
NOTE: Anyone needing assistance using the license Web site should e-mail

 

njfishandwildlife@dep.nj.gov

 

or call 908-637-4125 ext. 0.
The Electronic Licensing System
New Jersey uses a web-based system to issue licenses and permits. The system is used by license agents and can also be used by individuals from a computer or mobile device. The system maintains a database with a "customer profile" for each individual obtaining a license or permit.
Purchasers of hunting and fishing licenses and permits have their profile identified by a lifetime Conservation Identification Number (CID#). This unique number appears on all licenses, permits and stamps. A customer record and CID# is created on the license Web site, or at an agent the first time a person purchases a license. (See CID information below.)
Some licenses and permits, such as Freshwater Fishing Licenses or Horseback Riding Permits, can be purchased and printed using a home computer system. A NJ Driver License is required for resident licenses purchased online.
Hunting and trapping licenses require proof of a previous year's resident license or hunter education course. Licenses need to be purchased at an agent if a record of such documentation is not in the system's database. Nonresidents ONLY may use the Nonresident License Documentation Form to "unlock" hunting and trapping licenses for purchases of hunting and trapping licenses.
Once documentation of a previous year's hunting license or hunter education is entered in the system, license purchases can be made online. Licenses purchased at an agent or mailed are printed on durable, waterproof stock. Licenses that are mailed have fees added.
All NJ fishing and hunting licenses expire on December 31 regardless of when purchased. Deer permits for zones where the season extends into the next calendar year remain valid, but a current year's license is required. Waterfowl Stamps and HIP Certification become available on July 1 and are valid until the close of migratory bird seasons the following spring.
The Winding Glass: How the Coronavirus Shockwave May Impact the U.S. and Canadian Seafood Industry
By John Sackton
Founder, SeafoodNews
February 18, 2020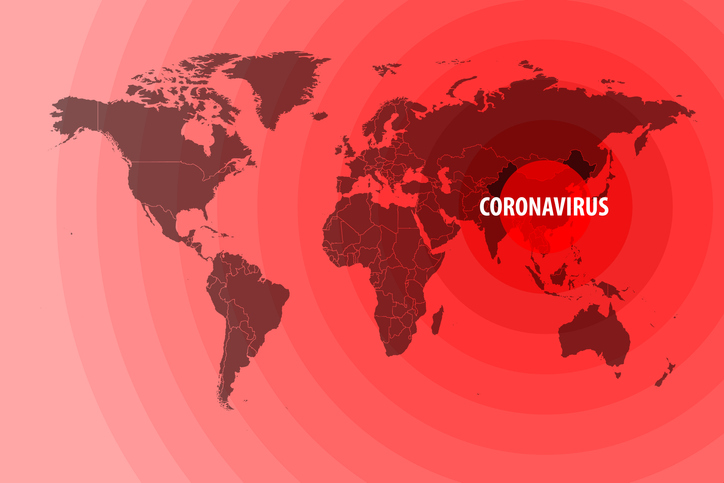 The Winding glass is a commentary and opinion column by John Sackton, Founder of SeafoodNews.
A lot of people in the seafood industry are thinking about the coronavirus (COVID-19). The major impact has been on shipping, tourism, and travel, all of which are vital to the North American seafood industry.
The question is whether this is a short-term event like a hurricane or political strike that impacts one area of our supply chain, or if this is a year-long global pandemic, leading to big changes in behavior in our markets.
Clearly we don't know yet, despite people like the CEO of Mowi saying it is a short term event. However, we can already see some supply and demand disruptions, and we can prepare for others. After thinking about this for the last couple of weeks, here are some preliminary ideas:
Some products disrupted more than others initially
Most seafood products have not suddenly changed in price over the past few weeks. If you look at Urner Barry's dashboard, the majority of items remain green, showing rising or steady prices.
But there are a few exceptions. One big one is shrimp. The huge runup in global supplies has been supported by purchasing from China. That's why prices have risen even with record U.S. imports for the last two years. Demand from China has been even stronger. This is now at risk as much of the Chinese restaurant industry is shut down due to restrictions on movement. Retail sales of shrimp, plus online sales, are not going to be enough to make up for these losses. Furthermore, the uncertainty is going to cut into the ability of Chinese importers to even place orders.
This has already impacted shrimp prices, as a large harvest expected from India will likely come into a market that is oversupplied this spring. So sellers are trying to move inventory as much as possible.
There has also been an immediate impact in lobster pricing. Here the Canadians are especially vulnerable. After the U.S. China trade war resulted in tariffs on American lobster going into China, this business (50% of Chinese imports), moved to Canada without skipping a beat. In the third quarter of 2019, China surpassed the U.S. as the largest importer of lobster from Canada.
For lobster, the crisis could not have come at a worse time. Chinese buyers had loaded up on lobster for the New Year holiday, and those sales were disrupted. This means that there are huge inventories of high-priced lobster still unsold in China. This is going to be a bitter pill to swallow, and has immediately tanked the normal winter price rise for hardshell live lobster.
It will undoubtedly have an impact on shore prices this spring.
Finally, the snow crab market is quite vulnerable. This fall, snow crab posted record prices. And so far, there has not been much change, as sales of Canadian snow crab are still coming from last years inventories. Urner Barry is showing a wide range of record high 52 week prices currently.
But this is likely to change. Snow crab pricing has traditionally depended on demand from both the U.S. and Japan. It is Japanese demand that is at risk from the coronavirus. First, a big part of Japan's cluster purchases go to China for reprocessing. It is unclear whether those supply lines will be operating normally this spring. Live Dungeness shipments to China have already stopped. 
Secondly, Japan is becoming another center for the spread of the virus, leading to a sharp fall in Japanese foodservice, and also of course, a shut down of tourism from China. Much of the expansion of the raw crab market—which likely took 30% to 40% of the Japanese purchases from Canada in the last couple of years, is supported by the expansion of the tourist trade in Japan. This entire segment is now at risk.
So without the Japanese to bid on crab, the pricing is likely to come down.
Crisis also provides opportunity
The changes in behavior due to the virus in China, and the potential global spread, also offer some opportunity. Primarily, retail sales and home delivery options for seafood are likely to get a boost, as foodservice sales fall.
In India this month, discussing the impact in China, one potential benefit is an expansion of Chinese demand for headless processed shrimp, which is India's bread and butter production. As a producing area, India does not have the quality or infrastructure to produce a good quality head on shrimp. As a result, they have to process headless.  The changes in consumer behavior in China could result in more sales of frozen headless shrimp. Should this happen on a large scale, it would be a boon to Indian producers, and mitigate some of the current fears about pricing.
Delivery of seafood is also another area of opportunity. This is not just through the online services like JD.Com and Alibaba in China, but also through both retail and restaurant sales in China and the US and elsewhere.  Declines in customer's desire to go out can be compensated by ramping up deliveries. Where the item is readily ordered and available to be sold on a delivery basis, seafood sales could increase.
Biggest risk is uncontrolled growth of inventories
The biggest overall threat of this disruption is uncontrolled growth of inventories. This can happen when producers set too high a price for market demand. It causes backups in the supply chain, as buyers who relied on historical data for their projections suddenly find the rug pulled out from under them, and they have too much product on hand.
This spring and early summer is traditional start of many fisheries. They include Canadian snow crab, lobster, the first shrimp harvest in India, the coldwater shrimp season in Oregon and Canada, and of course, Alaskan salmon.
In my view, most markets don't have a major correction until there is some type of shock. This year, the shock is likely to be seen in harvester and producer prices. 
Each of these fisheries is at major risk of a sharp reduction in dockside pricing.
What happens next depends on whether compensatory demand can make up for lost sales in Asia and possibly in the US as well if an economic downturn is triggered.
What kills companies is being forced to carry inventory that either was purchased at too high a price and can't be sold, or that is being carried at too high a financial cost. In these cases, the company can suddenly find itself upside down with little ability to control the situation.
Low prices alone don't kill any business, so long as it can cover short term operating costs. This is true for harvesters, as well as processors.
I can envision two scenarios for our industry growing out of the crisis. One is a short, sharp reduction in pricing that spurs make up demand for products like shrimp, lobster, crab and salmon, so that within a few months it is obvious that demand is again on pace of outstripping seafood landings and harvests, and we will see an upturn in pricing.
The second scenario is a slow grinding gridlock of inventories, where the lack of sales and financing cost on one product spill over into the ability to finance and buy something else, and the entire purchasing environment becomes toxic.
This second scenario is a recipe for financial disaster for weaker companies, and a surge in consolidation by stronger companies. 
What outcome actually transpires will depend a lot on how prices in the distressed commodities (those with a strong Asian sales demand) adjust, and whether the entire US economy ends up heading into a recession that leads to a drop in foodservice demand, or not.
The most important actions for seafood companies to prepare is to first, be very careful about taking on inventory and debt; and secondly trying to expand into new market areas (like retail delivery), including buying your way in, wherever possible.
This means that seafood buyers further down the supply chain from producers, like category managers at retail or major foodservice buyers may see some great buying opportunities in the spring. 
After the 2008 bank collapse, retailers who maintained their seafood purchases and offered customers good selections that allowed them to move up and down with price points did very well, while foodservice operations that lost traffic and customers did poorly.
When a customer refuses to go out, the restaurant has no chance for a sale. When the retail customer has 20% less income and decides to trade down, the retailer can still make a sale with the right product mix. This is the reason many retail seafood departments thrived in the period from 2008 to 2011. We need to be prepared for a repeat.
Like any disruption, maintaining low or manageable debt, and not being greedy by purchasing too much is potentially a good survival strategy.  Unfortunately we won't know for certain if this is even necessary until it is likely too late.
These are the Top 10 Seafood Items Consumed in the U.S. for 2018
February 24, 2020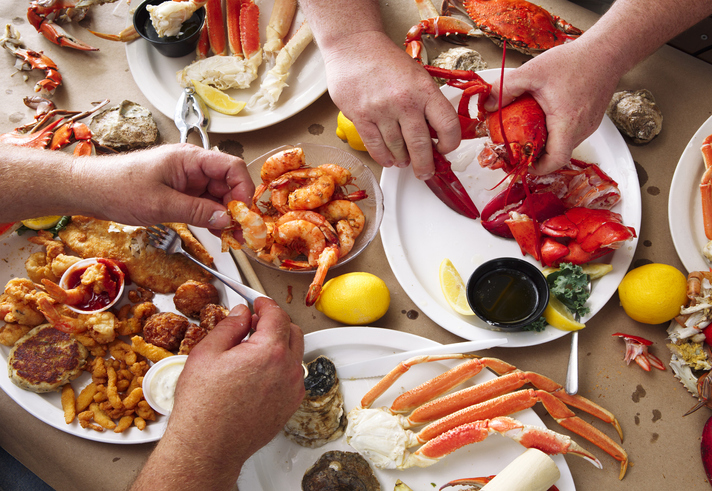 On Friday the National Oceanic and Atmospheric Administration (NOAA) released their Annual Fisheries of the U.S. Report for 2018, and the report detailed how U.S. seafood per capita consumption has hit 16.1 lbs.  Now, the National Fisheries Institute (NFI) is doing a deeper dive into exactly what seafood items Americans are consuming.
The top consumed seafood item – once again – is shrimp, with 4.6 lbs. eaten per capita. This is a record-high. Second on the list is salmon, at 2.55 lbs. eaten per capita. Third on the list is tuna with 2.10 lbs., followed by tilapia with 1.11 lbs., Alaska pollock with 0.77 lbs., pangasius with 0.63 lbs., and cod with 0.62. The final three to round out the list is catfish with 0.56 lbs., crab with 0.52 lbs., and clams with 0.32 lbs.
The items on the top 10 list has stayed the same when looking back at the year prior. The biggest difference is that catfish jumped up from the #9 spot to the #8 spot, bumping down crabs from #8 in 2017 to #9 in 2018. Per capita consumption of shrimp, salmon, tilapia, catfish and clams all increased. The numbers for tuna and crab stayed the same, while per capita consumption for Alaska pollock, pangasius and cod all decreased.
When looking at the overall picture, the top 10 seafood items make up 13.77 lbs. of the 16.1 lbs. consumed in 2018 – which is 86% of total consumption. Consumption of all other species for 2018 totaled 2.33 lbs.
You can check out a chart released by NFI below: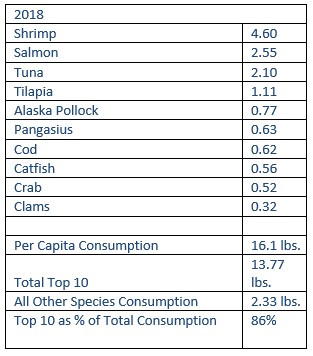 "It is so important for a family that wants to eat healthy and be able to prepare food easily to include seafood at supper or for snacks," said Jennifer McGuire MS, RD, registered dietitian at NFI. "It is really encouraging to see Americans eating more seafood. Yet another year of growth shows Americans are putting fish at the center of their plates."