Tuesday, February 02, 2021: It's the winter blahs for me, as I'm kept from my digging by ground hardening temps and occasional snow-overs, otherwise I'm fine, see... 
As expected, storm winds passing over the relatively warm ocean water melted away the possibility of serious snowfall for us.
The winds did dangerously crank, vis-à-vis an old time nor'easter, but it still only hit us with a couple high tides. Olden nor'easters could punish us with six to eight flood tides, each arriving one stacking atop the others.
It was duly noted that this recent blow saw oceanfront high tides testing the high water marks set by big-ass storms of the past. Water reached the duneline, crossing replenishment widened beaches with ease. Now, we wait to see how much sand returns. Traditionally, north wind storms lead to a rapid -- and even an enhanced -- return of washed away sand.  
The Army Corps will be checking on any significant eat-away damage.
Holgate remains the Island's main erosion sufferer. I've been trying to imagine any way that section might remedy its egregious the beach loss. Possibly the feds. I don't think the state's somewhat recent effort to use Little Egg Inlet dredge material Holgate has nullified in any way the ongoing federal intent to keep all of LBI well beached.
I can assure the Corps has not been happy about its inability, permit-wise, to extend the replenished beach profile past Wooden Jetty, extending it along the refuge-adjacent beachline and down to the inlet.
Science and history show that any sand placed on only Holgate proper will rapidly rush southward and westward, disappearing past the parking area. This black hole effect negates the Corps' north-to-south beach -- Loveladies to LEI -- continuum strategy.
I'm among those who wonder just how much sand would be needed to return the far south end to a position in-line with the rest of LBI. It would require a mega-load of nearby shoal sand.
WHAT IF? Say the Corps somehow gets the go-ahead to replenish the beachline all the way down to Little Egg Inlet. I hold firmly to the notion that the refuge will benefit like crazy, with more summertime plover terrain being formed than there are plover nesters. That means the species can perpetuate in numbers thanks to an expanded territory.
However, one can only imagine the littoral drift of replenishment sand suddenly washing into the inlet – and onto the far south end of the Island. If LBI is truly destined to extend southward and over to Little Beach, that destiny could be fast tracked with such a nearby replenishment.
As to the Island's far south end, a larger replen would have it widening to an all-time fatness. The Tucker's Island Wannabe sedge, just inside the bayside hook of Holgate, will connect with the Island, adding even more acreage to the refuge – which will be the big winner, acreage-wise. It would be a sight to behold -- and could hold tons of nature.   
As to Little Egg Inlet accepting sand from an enhanced sand placement, the only way to keep it navigable would be to do what the Corps has wanted all along: Regularly recycle southward-moving sand as it builds up on the inlet shoals. There would be enough sand there to do beach enhancements from Spray Beach to the Inlet.
It's right about here that I have to mandatorily admit sea rise is a'comin'. As to exactly when, that is so unpredictable that most early predictions regarding its anticipated timeline have been totally debunked. I'll test the forces above by saying we have many wonderful LBI years ahead of us. I won't wax as optimistic when it comes to sidestepping the impacts from warming sea surfaces, as they enhance storms and wrack our marine life.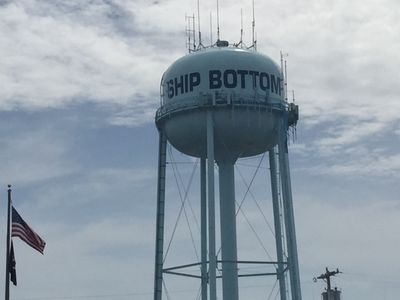 Jingles now offering front door bass fishing ... Bait included.
((((((((((((((((((((((((((((((((((((((((((((((((())))))))))))))))))))))))))))))))))))))))
Looking for old cedar fence posts for ...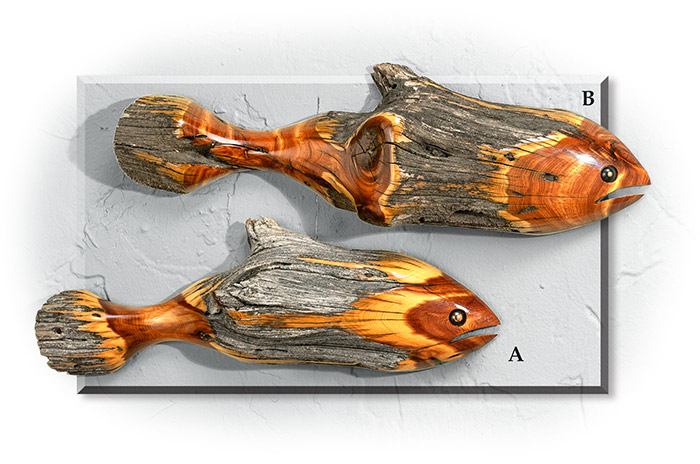 (((((((((((((((((((((((((((((((((((((((((((((((((((()))))))))))))))))))))))))))))))))))
Below: Check out this cover shot from the fun publication "West Jersey Rails Quarterly."  
You can get a copy and an amazingly historic read at wjcnrhs.square.site/product/vol-17-no-3-spring-2012/48?cp=true&sbp=false.
This summertime 1935 photo is from Deb and Jim's New Jersey Maritime Museum, njmaritimemuseum.org.
Can you imagine the excitement of arriving to LBI by first crossing the bay splashing only a few feet below the train's wheels!? During a nor-easter? Uh, I'll swim. By the by, the late old-timer Harvey Drake (neighbor) showed me photos of cars driving the train bridges to the Island! Can you imagine the shaken brains by drive's end?
Here's looking back at when the Causeway was first built. It's the opening day menu and such ... 
(((((((((((((((((((((((((((((((((((((((((((((((((((((((((((((((((())))))))))))))))))))))))))))))))))))))))))
HOLISTIC ARRIVES: After decades of stumping for holistic thinking when managing multispecies ecosystem, the concept is seemingly coming to the fore.
(I'm posting this in here again to make sure word gets out that the managing of an ecosystem trumps singularly managing individual species.)  
To get ecosystem-based management rolling, it makes total sense to begin with the most vital of nearshore forage fish, bunker. The problem is those at the helm will misthink that eco-management is as easy as reeling in the menhaden industry.  However, things will get a ton testier when eco-reality strikes, establishing beyond any reasonable doubt that striped bass are very likely being over protected, along with fluke, all in the name of angler populatority. Such non holistic favoritism has been killing off also-swams left and right. Knocking down bass and fluke stocks by allowing the harvesting of smaller fish will lead to a documentable increase in everything else that swims, from black seabass and tog, to weakfish and winter flounder. There will even be a reshowing of redfish. 
Here's a quick read:
What is ecosystem-based fisheries management?
Ecosystem-based fisheries management is a holistic way of managing fisheries and marine resources by taking into account the entire ecosystem of the species being managed. The goal of ecosystem-based management is to maintain ecosystems in a healthy, productive, and resilient condition so they can provide the services humans want and need. The EBFM approach also can be applied in the management of protected and other trust marine species.
The traditional management strategy for fisheries and other living marine resources was to focus on one species, in isolation. For example, if a particular species' population was declining, fishery managers might reduce the annual catch limit the following year in an attempt to reduce overexploitation. However, fishing is only one variable affecting a species' population. Additional elements come into play, such as interactions with other species, the effects of environmental changes, or pollution and other stresses on habitat and water quality.
++++++++++++++++++++++++++++++++++++++++++++++++++++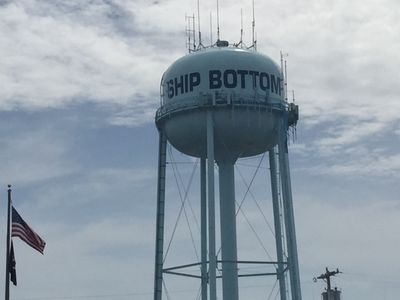 Numbnuts extraordinaire ... 
Maine Man Charged With Making False Distress Call to Coast Guard
February 1, 2021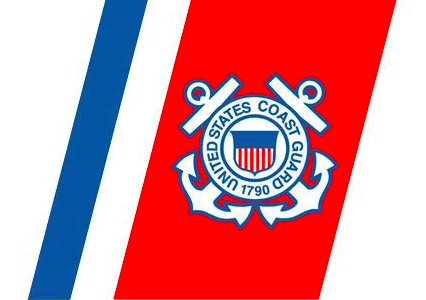 In early December, a little over a week after the Emmy Rose tragedy, the Coast Guard received a false distress call. Now, a Rockland, Maine, man has been charged.
Nathan Libby, 31, is charged with making a false distress call to the Coast Guard on December 3, 2020 via VHF-FM radio channel 16.
As SeafoodNews reported at the time, at approximately 6:30 a.m. Coast Guard Sector Northern New England watchstanders received a mayday transmission, which is the "internationally recognized hailing and distress frequency." According to the transmission, a 42-foot fishing vessel was taking on water near Sprucehead, Maine. The crew detailed the situation, stating that the rudder was broken and the vessel's dewatering pumps "could not keep up with flooding." Coast Guard rescue crews from Rockland and Cape Cod, Massachusetts, were dispatched to search for the vessel and potential survivors when communication ceased. By 11:15 a.m. the Coast Guard had suspended its search. The search covered approximately 62 square nautical miles but yielded no findings or correlating information. 
On January 27 a criminal complaint was officially filed against Libby in the U.S. District  Court in Portland. Libby faces up to five years in prison and a $250,000 fine if convicted.
"Our Coast Guard crew thrive on taking risks for the sake of helping others in trouble on the water," said Captain Brian LeFebvre, commanding officer of Coast Guard Sector Northern New England. "Calls like this hoax call unnecessarily put our rescue crews at risk, drain resources, and may limit our ability to respond to actual emergencies."