Talk about a low blow from above!
""""""""""""""""""""""""""""""""""""""""""""""""""""""""""""""""""
"If you think that's the first wise-ass remark I've ever heard about my nose, dude, think again." 
+++++++++++++++++++++++++++++++++++++++++++++++++++++++++++++++++++++
Signs that your pet might be a bit bored with life ... 
One way to temporarily un-bore a cat ... 
+++++++++++++++++++++++++++++++++++++++++++++++++++++++++++++++++
I'm suspicious about this. I don't believe that kid is an actual student! 
++++++++++++++++++++++++++++++++++++++++++++++++++++++++++++++++++++++++++++++++++++++++++++++
Trolling squid? 
+++++++++++++++++++++++++++++++++++++++++++++++
++++++++++++++++++++++++++++++++++++++++++++++++
Alert: Not that many vessels are still in-water but there will be super-low blowout tides for the next couple/few day, as ongoing westerlies combine with astronomically lower-than-usual tides. 
Tuesday, December 26, 2017: Winter sucks. And I'll say that right to its face -- since it gets all warm and fuzzy inside knowing its dutifully freezing the asses off folks. Winter also cozily knows it has hordes of admirers in the form of skiers and snowboarders. Those riders-on-the-snow know how to touch on the bright side of winter. More power to them. Still, that does nothing for those of us frozen in place – a fully wind-exposed place like LBI.
Ironically, it's often snow riders -- while steeping praise on the dry, almost kindly cold in the mountains -- who are the first to moaningly admit that LBI has a whole other kind of nasty-ass cold – a damp, bone-gnawing frigidness that arrives wet and wicked atop the bay. I've heard more than once, "It's way different on the ski slopes, Jay. You'd love the cold up in the mountains."
Yeah, right. I relate that concept to the time my buddy Mark and I flew into Callie from Hawaii and began driving across the country. We ran headlong into some of that allegedly easy-to-take "dry heat" of the desert – something like 120 degrees worth of it. We both thought we were gonna die. We had to pull into a motel and wait for night.
So, what would I rather have, bitter cold like we're getting this week or that mind-searing desert heat? I'll tell ya what, gimme both of them -- that would end up making it perfect, right?
PERCH PATHOS: In abject vacationing disgust, I will go as far as pseudo-optimistically suggesting there should be ice fishing at Collins Cove (Mullica) by as early as New Year's Day. Yes, it's gonna be just that cold for the next week ... and then some.
To me, getting in some off-time ice fishing is not even a vacation booby prize. First of all, I have no ice fishing equipment. I used to have a slew of those absurdly tiny rods and reels. However, when contractors swept in and tore down my neighbor's garage, where I stored stuff, I realized I had forgotten to remove my "alternative" fishing gear, i.e. ice fishing stuff. I'm not all that red-hot of ice fishing anyway.
The most I'll likely be doing during the upcoming deep freeze is slip-sliding down to Collins Cove to take photos and videos, before rushing back to my truck -- but not before slipping off whatever type icy plank they have lain from the sod bank onto the ice.
Below: Notice the departers coming off the ice already eyeing the plank with fear, rightfully so. The smoker dude is into his 20th minute of debating the crossing. 
I'll try to find out if any of the near-river bait shops have any grass shrimp, the best white perch bait. The rush for fresh shrimp can get mighty heated. I know where there is open water to net grassies -- most baiters bust through ice to get at them -- but there's no frickin way I'm getting back into that back-breaking, numb-nuts work. 
I have never fished GULP and other such fake-o baits for ice-time white perch. I imagine it would work. Below: Tiny sliced piece of this?
Back in the day, I used to have decent luck jigging with special ice fishing lures (with hooks at both ends), or even small metals. The artificials tended to attract any overwintering striped bass, more than tasty perch.
If worse comes to worse, and I'm forced to fish Collins Cove, it will be 100 percent a jigging effort.  
I'm pretty sure it remains illegal to keep even legal-sized striped bass taken in Collins Cove. If that's no longer true, somebody please contact me. Here's all I could quickly glean from the NJ Marine Digest.
"Jan. 1–Feb. 28: All waters closed except the Atlantic
Ocean from zero to three miles offshore. All
inlets and bays are delineated from ocean waters
by a Colregs Demarcation line."
To our south ... 
=============================================================================================
By the by, I'm confused about what I'm reading regarding the possibility of state fishing waters/zone possibly be extended out as far a nine miles, i.e. (full story further below) ... 
MSA Reauthorization Veers From Core Principles After House Committee Vote; Would Allow Overfishing
SEAFOODNEWS.COM [SeafoodNews] by Peggy Parker - December 19, 2017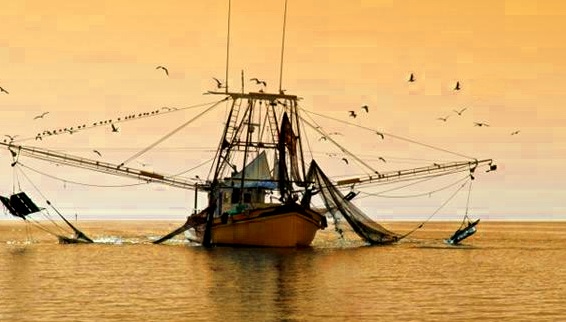 "After last week's House mark up and approval of two bills involved in MSA reauthorization, the Act  is closer to being made weaker and less precise. 
By changing words like "to the extent possible" to "to the extent practical" when rebuilding stocks, ignoring annual catch limits, mandating state authority to supersede federal in some cases, and including extending state waters out to the EEZ by 9 miles, MSA's core principles are being eroded. ..."
Such an outward extension of state waters would have a huge impact on us, especially charter boats and head boats. I refuse to say it will impact "In a good way" since sound conservation points in other directions. However, I'm also compelled to look out for what's best for anglers and angling. I therefore need to read more about the pros, cons and in-betweens.
Yes, the current proposed MSA changes must still pass muster in the House, then the Senate, the latter an often highly prissy body when it comes to dotting "i"s and crossing "t"s. Nonetheless, it sure seems change is in the air when it comes to fishery management.
By the by, I have yet to fully understand how states, like NJ, can simply opt out of federal mandates, like fluke size. Is conservation, as we've known it, fading fast? Maybe I'll use the deep freeze to dive into those heated waters. 
++++++++++++++++++++++++++++++++++++++++++++++++++++++++++++++++++++++++++++
(The following is a somewhat slanted read. Nonetheless, it offers many of the flash points in the MSA issue.)
MSA Reauthorization Veers From Core Principles After House Committee Vote; Would Allow Overfishing
SEAFOODNEWS.COM [SeafoodNews] by Peggy Parker - December 19, 2017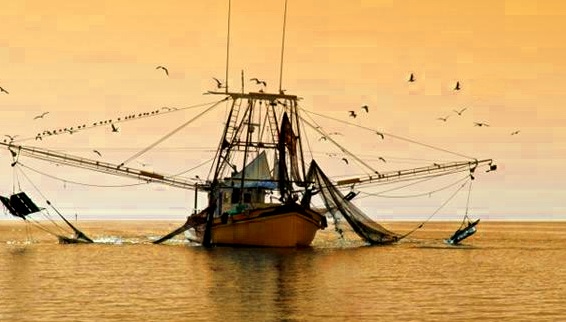 After last week's House mark up and approval of two bills involved in MSA reauthorization, the Act  is closer to being made weaker and less precise. 
By changing words like "to the extent possible" to "to the extent practical" when rebuilding stocks, ignoring annual catch limits, mandating state authority to supersede federal in some cases, and including extending state waters out to the EEZ by 9 miles, MSA's core principles are being eroded.
Principles like preventing overfishing, using sound science to monitor stocks, rebuilding stocks over more than ten years, and minimizing bycatch, have been removed or de-emphasized in both bills, which passed the House Natural Resources Committee on a Republican only vote. 
The bills passed without the compromise amendment offered by minority member Jared Huffman (D-CA). 
Alaska's Don Young was not happy about the lack of compromise. "I promised to find a compromise and have a bipartisan draft. We worked on many sections, but couldn't come up with a solution" before time had run out, he said. 
Huffman, author of the compromise than he and Young worked on said that he "had a lot of hope that we ... would produce a strongly bipartisan Magnuson reauthorization the way we used to do. 
"We came very close right up to yesterday.  The gentleman offered to take out some of the provisions that were undermining several different environmental laws. As part of that compromise there was one remaining sticking point and that was how the bill dealt with annual catch limits and the rebuilding framewhork under Magnuson.They are kind of a big deal. 
"The rigor of that rebuilding framework and the need to have that accountability there is part of the success of the Magnuson Act. It's part of what has delivered us from overfishing in the past and brought us to sustainable, profitable fisheries," Huffman said. 
"Over-broad exemptions [that] take away some of that framework in short-sighted ways, would take us right back to overfishing, and that goes to the heart of what the Magnuson Act attempts to do. 
"Unfortunately in its current form, that's what HR200 would allow," Huffman said.
Meanwhile, landings of recreational red snapper in the Gulf of Mexico are expected to be 156% over the annual catch limit in the Gulf by the end of this year, according to estimates by some environmental groups. This would trigger a declaration of overfishing by the National Marine Fisheries Service, which could result in further closures of the fishery. 
Last summer NGO Ocean Conservancy sued the NOAA and the Secretary of Commerce over violations of the MSA by extending the red snapper recreational fishery when it had already caught the annual limit, knowing the move would likely damage the resource. The suit is now before the judge, with a decision expected in the new year.
At Wednesday's hearing, an amendment from Rep. Garett Graves (R-LA) on his own bill HR3588 (The Snapper Act) was to clarify an exemption that recreational anglers would never need to record bycatch or discards. 
"We just want to ensure that when you go recreational fishing, and you take your kids, and they need to release a fish, that it will not be subjected to a bycatch reporting requirement," Graves said.
"I appreciate the gentlemen's interest in making life easier for the recreational fishers of the world, but I think there are some unintended consequences here," Huffman said. 
"We talk about the need for more data. Collecting data on bycatch, even if it is not for species that are targeted in the recreational fishery, would be of value. I'd rather leave this in the hands of fisheries managers rather than swoop in from Congress and say this can never be done," Huffman said. 
Nine amendments were offered to the committee. Seven were accepted from majority members. Only one was accepted from a minority member. Both bills passed out of committee to the House floor on votes that were strictly along party lines. 
The bills go to a House vote next, which won't be until January at the earliest. Then the bills go to the Senate, where there are similar bills to conference.
++++++++++++++++++++++++++++++++++++++++++++++++++++++++++++++++++++++++++++++++++++++++++++++
NOAA Fisheries is pleased to present the 2016 Report to
Congress on the Status of U.S. Fisheries as managed under
the science-based framework of the Magnuson-Stevens
Fishery Conservation and Management Act (MSA). As a
result of the combined efforts of NOAA Fisheries, the eight
regional fisheries management councils (councils), and
other partners, two previously overfished stocks were
rebuilt, and the number of stocks on the overfishing and
overfished lists remains near all-time lows. Two stocks
were assessed for the first time in 2016, which resulted in
new stock status information. Neither of these stocks are
subject to overfishing or overfished. Continuous monitoring
and improvement of our knowledge about the status of
stocks is key to ongoing sustainable fisheries management
under the MSA.
The Year in Review
At the end of 2016, the overfishing list included 30 stocks
and the overfished list included 38 stocks. The number of
stocks rebuilt since 2000 increased to 41. NOAA Fisheries
tracks 474 stocks or stock complexes in 46 fishery
management plans, or FMPs. Each year, assessments of
various fish stocks and stock complexes are conducted to
determine their status. These assessments include stocks
of both known status and previously unknown status.
Based on assessments conducted by the end of 2016, four
stocks were removed from the overfishing list and six were
added. There were no changes in the number of stocks on
the overfished list. As required by the MSA management
framework, the councils are developing management
measures to end overfishing and rebuild all stocks added to
the overfishing and overfished lists.
Ending Overfishing
Under Effective Laws
Under the MSA, the United States has become an international leader in fisheries
management and we are committed to continuing our successful efforts to prevent
overfishing and rebuild overfished fisheries. The MSA has been reauthorized twice
since its enactment—once in 1996 and again in 2006. The 2006 reauthorization
included a new requirement to use annual catch limits (ACLs) to end and prevent
overfishing. By the end of 2016, catch was successfully kept at or below the ACLs
for 92 percent of all stocks or complexes. Councils are implementing management
measures to address any ACL overages that did occur. Monitoring catch levels and
keeping them in check on an annual basis—as is done with ACLs—helps reduce the
chance of overfishing and ensures long-term biological and economic sustainability.
ACLs are effective in preventing overfishing, but some challenges remain. For datapoor
and rarely-sampled stocks, for example, fisheries managers are still learning
how to accurately account for catch and determine effective mechanisms to address
overfishing. The three Puerto Rico stocks added to the overfishing list this year are
considered data poor and did not have catch limits prior to ACL implementation.
Improving Stocks,
Rebuilding Fisheries
In 2016, NOAA Fisheries added barndoor skate and North Atlantic albacore to the
rebuilt list. When a stock is determined to be overfished, a council must develop
a rebuilding plan. A typical rebuilding plan allows fishing to continue at a reduced
level so that the stock can rebuild to its target level and can produce its maximum
sustainable yield (MSY). This approach keeps fishermen and waterfronts working
while stocks rebuild.
Forty-two stocks or stock complexes are currently in rebuilding plans. NOAA
Fisheries monitors rebuilding stocks and, through the fishery management council
process, adjusts management measures as necessary to increase stock abundance
to a target level that supports MSY. When a rebuilding stock increases above the
overfished threshold, the stock is removed from the overfished list but remains under
its rebuilding plan until fully rebuilt. Currently, nine stocks are no longer overfished
but continue to be managed under rebuilding plans.
Should read: Status of stocks ... 
http://www.nmfs.noaa.gov/sfa/fisheries_eco/status_of_fisheries/arch...
Hard to believe that it is 1 year ago today that I retired. It has not been the year that I expected it to be but one thing that had not change is that I still wake up at 4 am but now I can go back to bed if I want. 
I am looking forward to next year in the hopes I can get my health issues straightened out and I can really get retirement started. Much thank you for the well wishes thru out the year and a big thank you to Gene for putting up with me and all the extra things he has had to do for me this year.
On a positive side Jingles Bait and Tackle was sold in June and Carole Ann Palmer and Steve Palmer plan on continuing on with it as a tackle store. I wish them lots of luck as they start their next year. 
Happy Birthday to my San Diego son. ( I know there is no snow out there)
++++++++++++++++++++++++++++++++++++++++++++++++++++++++++++++++++++++++++++++++++++++++++++++
Surface plugging for the men in gray suits ... How cool is that! 
++++++++++++++++++++++++++++++++++++++++++++++++++++++++++++++++++++++++++++++++++++++++
While some freshwater fishermen are all hot on these ... Hmmm.
++++++++++++++++++++++++++++++++++++++++++++++++++++++++++++++++++++++++++++++++++++++++++++