Copyright 2018, The Washington Post Co.
By Darryl Fears
December 3, 2018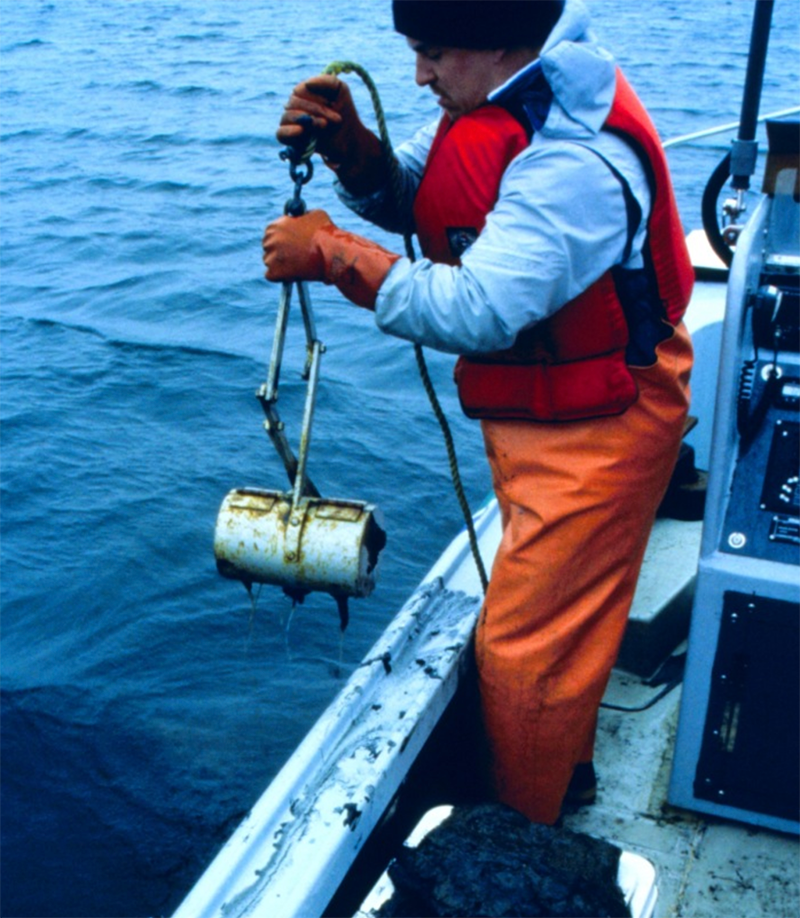 The Trump administration took an important step toward future oil and natural gas drilling off the Atlantic shore, approving five requests allowing companies to conduct deafening seismic surveys that could harm tens of thousands of dolphins, whales and other marine animals, according to studies.
In an announcement Friday, the National Marine Fisheries Service, a division of the National Oceanic and Atmospheric Administration, declared that it issued final "incidental take" authorizations permitting companies conducting the surveys to harm wildlife if its unintentional.
"NOAA Fisheries is clear in the documentation related to [incidental take authorizations] that we do not expect mortality to occur as a result of these surveys," said a spokeswoman, Katherine Brogan. But numerous scientific studies show acoustic sound can harm and potentially kill animals.
The decision is likely to further antagonize governors in states along the Eastern Seaboard who strongly oppose the administration's proposal to expand federal oil and gas leases to the Atlantic. The authorizations clear the way for surveys across a stretch of ocean between Delaware and Florida.
Every state executive on the coast below Maine opposed the plan. Federal leases could lead to exploratory drilling for the first time in more than a half-century. Several Democrats representing those states in the House and Senate decried the authorizations.
In addition to harming sea life, acoustic tests — in which acoustic waves are sent through water 10 to 12 seconds apart to image the sea floor — can disrupt thriving commercial fisheries. Governors, state lawmakers and attorneys general along the Atlantic coast say drilling threatens beach tourism that has flourished on the coast in the absence of oil production.
Seismic testing maps the ocean floor and estimates the whereabouts of oil and gas, but only exploratory drilling can confirm their presence. The 2010 Deepwater Horizon oil spill that soiled the Gulf of Mexico resulted from an exploratory drill. Another gulf disaster that looms almost as large has spewed oil for more than 14 years. The Taylor Energy spill of up to an estimated 700 barrels a day started when a hurricane ripped up production wells and could continue for the rest of the century, according to the Interior Department.
The National Marine Fisheries Service announcement comes a week after the Trump administration released a report by the U.S. Geological Survey showing that excavating and burning fossil fuels from federal land made up nearly a fourth of all carbon dioxide emissions in the United States over a decade ending in 2014.
On the Friday after Thanksgiving, the administration published a much larger report by 13 federal agencies projecting the severe economic costs of climate change as coastal flooding and wildfires worsen and hurricanes are becoming more severe. After the administration's critics accused it of trying to bury the report with a release on Black Friday, President Trump dismissed it out of hand.
"One of the problems that a lot of people like myself, we have very high levels of intelligence but we're not necessarily such believers," Trump said during a freewheeling 20-minute interview with Washington Post reporters.
Rep. Raúl M. Grijalva (Ariz.), the ranking Democrat on the House Natural Resources Committee who will probably take over as chair in the next Congress, blasted the administration's decision to permit acoustic testing as "an alarming sign of [its] indifference to the fate of coastal communities and marine life, including the endangered north Atlantic right whale."
He criticized the timing of the announcement shortly after the climate report's release, saying, "There is nothing this administration won't do for the fossil fuel industry, including destroying local economies and ruining endangered species habitats."
Rep. Don Beyer (D-Va.) called for congressional action to regulate seismic testing in a tweet Friday. "Since Donald Trump has decided to ignore the concerns of residents and stakeholders directly impacted by seismic blasting and offshore drilling," he said, "it is time for Congress to step in and put a stop to this by passing my bill, the Atlantic Seismic Airgun Protection Act."
Numerous other Democrats, including Sen. Edward J. Markey (Mass.) and Rep. A. Donald McEachin (Va.), also criticized the administration's decision in tweets.
According to one model prediction used in a 2014 study by the federal Bureau of Ocean Energy Management in 2014, nearly 2.5 million dolphins would be harassed or possibly killed by acoustic sound blasts each year in the middle and southern Atlantic, and nearly a half-million pilot whales would be affected.
Six of the impacted mammals in the study area were endangered species, the report said, including four types of whales. The species most impacted would be humpback whales, 12 of which could be killed each year it said. However, BOEM has asserted that there is no confirmed evidence that animals are actually harmed by seismic mapping and considers the threat "negligible."
But that assessment has not comforted opponents of seismic activity. Fewer than two weeks ago, the National Marine Fisheries Service pleaded with commercial fishermen to be careful not to harm Atlantic right whales after an unprecedented 20 deaths in 2016 and 2017 reduced their numbers to a mere 400 in the wild.
"We are very concerned about the future of North Atlantic right whales," Barb Zoodsma, right whale biologist for NOAA Fisheries, said in a Nov. 15 statement. "We lost 20 right whales in U.S. and Canadian waters since 2017 during an Unusual Mortality Event. The number of right whale deaths is troubling for a population of a little more than 400 animals, particularly because we estimate that there are only about 100 breeding females who are producing fewer calves each year."
Out of concern for wildlife and fisheries, the Obama administration denied six permits for seismic testing weeks before Trump took office in 2017. "In the present circumstances and guided by an abundance of caution, we believe that the value of obtaining the geophysical and geological information from new air-gun seismic surveys in the Atlantic does not outweigh the potential risks of those surveys' acoustic pulse impacts on marine life," said Abigail Ross Hopper, the bureau's director at the time.
Shortly after that decision, the American Petroleum Institute condemned it as wrongheaded, saying it would increase energy costs for consumers and shut the door to job creation. The institute, a lobby for the oil and gas industry, pinned its fortunes on the incoming president.
"We are hopeful the incoming administration will reverse this shortsighted course and base its decisions on facts so that we can have a forward-looking energy policy to help keep energy affordable for American consumers and business, create jobs and strengthen our national security," spokesman Eric Wohlschlegel said at the time.
The American Petroleum Institute welcomed Friday's decision in a statement provided by a spokesman, Reid Porter. "The U.S. needs to know what energy resources exist off of our shores and we are hopeful that permits for surveying for offshore oil and natural gas and a full national offshore leasing plan to explore and develop the outer continental shelf will move forward soon."
Not surprisingly, conservation groups denounced it. "This action flies in the face of massive opposition to offshore drilling and exploration from over 90 percent of the coastal communities in the proposed blast zone," said Diane Hoskins, campaign director at Oceana, a nonprofit. "President Trump is essentially giving these companies permission to harass, harm and possibly even kill marine life."
The Natural Resources Defense Council echoed Grijalva's observation. "Just one week after issuing dire warnings on the catastrophic fallout of climate change . . . the Trump administration is opening our coastlines to for-profit companies to prospect for oil and gas — and is willing to sacrifice marine life, our coastal communities and fisheries in the process," said Michael Jasny, director of the group's Marine Mammal Protection Project.
An alliance of businesses and chambers of commerce aligned to protect the Atlantic coast, known as BAPAC, also condemned the decision. "The Outer Banks business community depends on a clean and beautiful coast to support our multibillion-dollar tourism, recreation and fishing industries," said Karen Brown, president and chief executive of the Outer Banks Chamber of Commerce in Kill Devil Hills, N.C. "The release of these permits puts us one step closer to oil-covered beaches and economic disaster."
 Photo: NOAA monitoring for oil exposure (NOAA)
This Fish was Sold for $1.8 Million - Here's Why Bluefin Tuna is so Expensive
Copyright © 2018 Insider
By Chris Snyder
December 4, 2018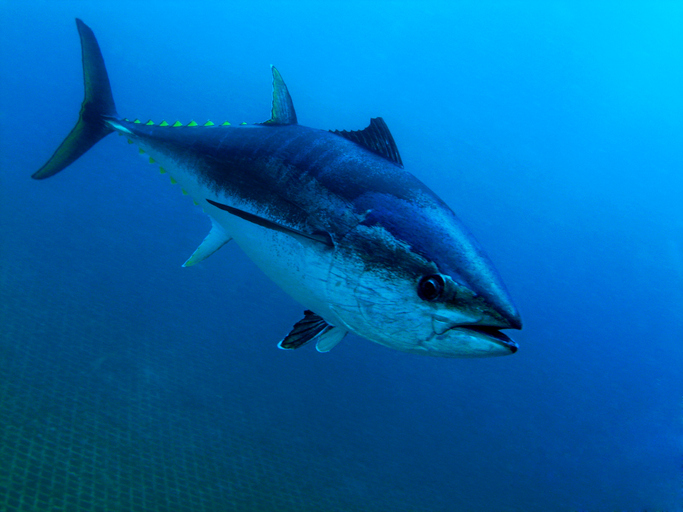 Narrator: In 2013, a 489-pound tuna sold for a whopping $1.8 million. But you can buy a can of tuna fish at the grocery store for under $2. So, what's the difference?
For starters, it's not the same fish. Canned tuna typically comes from albacore. They're small, grow fast, and are abundant for fishing. And they certainly don't weigh 489 pounds. There's only one type of tuna in the world that grows that big, bluefin tuna. And if you wanna try some, it's gonna cost you.
Derek Wilcox: We could buy tuna from Japan that we'd have to charge maybe $80 for one piece of otoro.
Narrator: Derek Wilcox is a chef at Shoji, a Japanese restaurant in New York. He was trained in Japan and worked there for more than 10 years. Restaurants like Shoji serve raw bluefin tuna, or what's called kuro maguro in Japanese.
They get their tuna from a number of different sources, including Japan's Tsukiji fish market.
There are several different varieties of tuna, but bluefin is what you're most likely to find at high-end sushi restaurants.
Wilcox: Bluefin is the most sought after. Only bluefin has the intense marbling. Bluefin also, when it's aged properly, has a particular balance of flavors.
Narrator: A large adult bluefin can weigh around 450 pounds or more, and the price of the fish varies based on a number of different factors.
Wilcox: It completely depends upon where you get it from, but it's never cheap. A local bluefin on the east coast will run anywhere between $20 and $40 a pound. You could be paying north of $200 a pound for bluefin from Japan.
Narrator: According to Wilcox, tuna from Japan is better than American tuna during the peak winter months. While Boston tuna is best during summer and fall. But it's the tuna that comes from Oma in Japan that's widely considered to be some of the best in the world.
Wilcox: Peak-season Oma tuna will, in Japan, cost 400-450 a kilo. Which means by the time it gets here, it'll cost close to $400 a pound.
Narrator: Besides its superior fat content, another reason fish is more expensive from Japan is that it has further to travel, and it goes through a rather lengthy process before making its way to your plate.
Wilcox: There's more hands that it passes through in Japan, which is not necessarily a bad thing.
Narrator: Wilcox says the fish is also handled better in Japan than the US. So there's less damage and more precise cutting.
Wilcox: We get like a Boston bluefin, it goes from the fisherman, to the distributor, to our door. Whereas in Japan, it's going from the fisherman, usually to a collective or cooperative, to the government that's running the auction, to a middle wholesaler, to a final wholesaler, to a restaurant or a hotel.
All high-end fish are auctioned in Japan. Fish that's more sought after, that's caught in a better place, that's handled better, that's clearly better quality will go for a higher price, and that fisherman will get more of the money.
Narrator: The first auction of the year in Japan is when you'll see ridiculously high prices for fish. Mostly as a symbolic gesture, or a publicity stunt. Which is partly why the 489-pound tuna sold for $1.8 million in 2013. And the first fish of 2018 sold for $323,000.
Wilcox: In Japanese culture, that first thing you do all year is the most important. It sets the tone for the whole year. That first tuna of the year always goes for the highest price that any tuna will go for the whole rest of the year.
Narrator: And the different parts of a bluefin tuna also vary drastically in price.
Wilcox: If you imagine a tuna as like a torpedo, they'll split it into quarters lengthwise, cut off the head, and the collar, and we will take one of the two belly quarters.
Narrator: Here's what one quarter looks like when it's delivered. This piece came from Boston, and was caught the previous day. Wilcox splits up the meat based on type.
Wilcox: It's just like sides of beef. You know, you buy a side of beef, it's all the same, but once you break it down, the filet ends up being the most expensive part, because it's the most desirable. It's also small, and it requires a lot of labor to peel off the silver skin. Otoro is the fattiest part of the tuna outside of the head and collar area.
Narrator: This is the most expensive. And depending on where it's from, and where the fish was raised, the price can vary anywhere from $10 a piece to upwards of $80.
Wilcox: The chutoro is getting around toward the side of the tuna, and it doesn't have the striations of fat, but it still has fat within the red of the meat, so you get a mix of fat and red. And then, akami which means, literally, red meat in Japanese, is the leanest part which you find more towards the center of the tuna closer to the backbone.
Narrator: Akami is the most common and cheapest part of the fish, but it's still more expensive than that can of albacore at your local market.
Wilcox: When you're assessing the quality of the tuna, you wanna taste the red meat, the akami. It's a wild animal, so it tells you whether it had a good diet, whether it had a good life, and it got exercise, and it lived in clean waters, and was able to swim around a lot. So, a farm-raised tuna is, generally, force-fed sardines, and you can actually taste sardines in the fat of a farm-raised tuna. Whereas a wild tuna has a varied diet, and has a much cleaner and milder flavor to the fat.
Narrator: But for decades, wild bluefin tuna were over-fished in the Pacific, which was harming their population and making it more difficult to come by. However, more recently tighter controls on fishing have led to a resurgence in the population. But they could still be better, Wilcox says. In fact, Wilcox avoids any Pacific bluefin that is not from Japan, and says you should too.
Wilcox: If you eat Pacific bluefin, not specifically from Japan, then that's really irresponsible.