I'm likely looking too much into it, but I see a highly shocked look on that shark's face ... as "Dad!" 
Tuesday, August 11, 2020: We're into one of the iffier weather weeks this entire summer. Not only might there be moisture flying almost daily but air temps will be below normal. I think we'll take that, though folks paying a premium to rent in the month of August might beg to differ. Seeing what outside dining has already been through this summer, this bout of sky iffiness shouldn't be all that trying.
Just a mention to locals, most of our area schools have announced their reopening plans for fall, with Southern being the most adamant about getting things up and teaching right on schedule. Obviously, the future of fall learning is predicated on contagion being held at bay through safe schooling practices. And, yes, any students who want remote schooling can opt for that.
***********************************
Good question: With the Chowderfest canceled, will the Island still wait until the now-cancelled date to put Island traffic signals on blink?
While the Chowderfest had seemingly been the reason for keeping them on so late, a case can be made that this year there will be an unusually large load of visitors staying unusually late into the season, thusly supporting full-cycle signals.
As to making a case for an early turning off of the lights, it is very helpful for our kids' school busses. And, by golly, it might also be kinda nice for we mid-Islanders while rushing onto the Holgate refuge beachfront when it reopens in a few weeks. Hell, I might even pull the gas savings card out of an environmental hat.
Feel free to come up with your own upside points. Maybe town halls are listening.
********************************************
As I research the weird rains from TS Isaias, a whole dimension has been raining down from folks who found their vehicles and outside items feeling sticky – and even a bit discolored – after the storm departed. Then there are numerous tales of dead gardens in the wake of the storm. The die-off of vegetation is a whole other thing, which I write about in this week's "Fish Story" ... out tomorrow. See https://www.thesandpaper.net/. 
Having blamed salty vortices for the rotten tomatoes and such, I somehow overlooked the further likelihood that organic things floating on the ocean surface might have been sucked into the waterspouts before they made landfall as plant-killing saltnados. 
Reflecting on fish and frog rains around the world, there is absolutely no doubt that more than mere moisture can get sucked into a waterspout. Local observations add more fuel to my theory that is was likely more than mere saltiness in the TS rains that lead to the overnight die-off of gardens – and, I'm now hearing, entire hedge rows and good-sized trees.
While there have been an untold number of studies focusing on the intricacies of invertebrate marine life, I'll bet my backyard weeds that virtually none of those creatures have ever been tested for herbicidal capacities when  applied to terrestrial greenery. Many forms of sea life, especially jellyfish, contain nasty ass toxins for protection. Who knows what those toxins might unleash on yard variety plants – or, to think more functionally, yard variety weeds.
Hell, I might be at the grass roots of a highly organic herbicide coming straight from the ocean's mouth. Imagine highway departments using ocean-based weed killers instead of the cruel crap they now spray.  If I were more energetic, I'd grab my test tubes and beakers from somewhere in my attic and get experimenting. I can foresee a dozen or so clinging jellyfish (good riddance) being mixed with tons of water, offering enough weed killing power to cover a roadside mile or two.
BIGGER SANDBARS ARE COMING TO MEET US: In my weekly SandPaper column, I'm breaking the news of a proposed sandbar building project, beginning as soon as next month.
Not wanting to steal my own thunder, I'll only tease the column by saying south Harvey Cedars is in line to get tons and tons of dredged sand originating in Barnegat Inlet.
Barnegat Inlet is up for deepening, beginning in September. Instead of it being offloaded on the shoals immediately southeast of the inlet, as in deepening past, hopper dredgers will take the long way home, making the long haul to drop their loads directly atop the existing HC sandbars. There will be absolutely no impact on the beachline proper, only the near beach waters, thus the lack of Island towns getting overly involved – or the populace getting all panty-bunched.  
For this among-friends blog, I'll get deeper into what this beefing up of the sandbars might mean to fishing. Simply put: I see it as having absolutely minimal impact, considering the experimental replenishment won't cover but a half mile or so. At the same time, the long-term effects, should the effort be a success, might spell a whole new phase of buttressing the beaches without going the whole beach-build Monty – while keeping firmly in mind that building up sandbars is building up the first line of defense for times when the ocean get overly pushy.
I have no doubt that thicker and wider sandbars have greater fishing potential than when beach rebuilds smother everything. I base that improved angling angle on the way sandbars offer a cool casting point at low tide, but also on how near-beach sand presence leads to troughs and slews, always a plugger's best friends.  
Overall, this test buttressing of Cedars sandbar will be so small that it will have virtually no impact on fall fishing -- short of the area where it is happening. I'll make a case that the pumped in inlet sand might be crawling with worms and such, leading to a massive chumming scenario.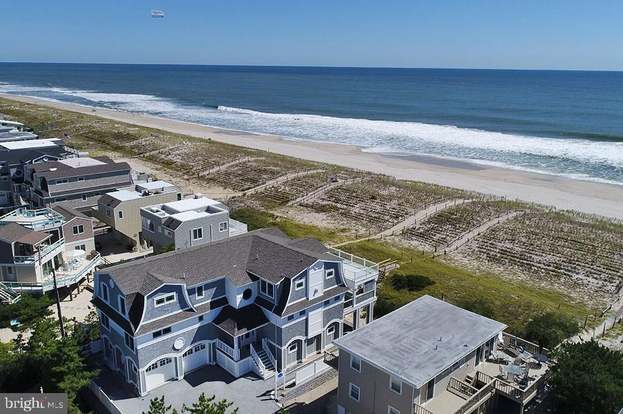 As to downdrift impacts from the sand, I guarantee it will fill in some eroded areas in North Beach, before fanning out to insignificance by the time it literally drifts to the North Beach/Surf City line. For the umpteenth time, this is an experiment to see the efficacy of recycling bothersome sand shoals into beneficial beach preservation.
I'd be remiss if I didn't share a distant effect on Holgate if there is even a moderately successful sandbar build in HC – though this part is purely speculative on my part, whereas the Harvey Cedars project is literally in the final phase of development.
In fact, it's easiest to share this small portion of my weekly column:
"To south-enders, there is a distant potential for Holgate getting sandbar sand, even though the original deepening of Little Egg Inlet was a state project – and also a one-and-done deepening, technically speaking. However, I have it on excellent authority that the Army Corps all but salivates over all that massive shoaling sand just east of LEI – a renewable source of sand at that. As most Islanders know, those shoals hold much of the once LBI sands that have departed our beaches.  
"Interestingly, sandbar building off Holgate could greatly lessen the testy interplay between United States Fish and Wildlife Service and those wanting to replenish the south end beaches – clear down to the inlet. As noted above, the beaches adjacent to sandbar build-ups are not disturbed. If anything, shoreward migrating sand could enhance beachline conditions for nesting shorebirds."
***********************************
As I plow through an always over-busy Tuesday, joined by my amazing teammates in getting this week's SandPaper out, I need to wax a bit poetic over an excuse I offer now and again – and then some. I'm speaking of "I just haven't got the time." To which arises, all too often, the retort, "Well, it won't take very long."
You just don't get it.
I can't be the only one hiding the truer essence of that excuse, which is, "I don't have the frickin' energy." Heaven forbid you go with that line. By resorting to what is blatant honesty, you can all too easily offend those seeking your time/energy. Worse yet, going the "no energy" route, you risk being perceived as anemic ... or even a slacker, both of those the kiss of social death in this overdrive culture of ours.
So, I'll carry on hiding behind the old "too busy" standard, but the august body of limited readership in here will quietly know I'm just as likely dragging ass.
**********************************
ABOVE: My Goofy -- or is it Pluto -- weather photo of the week. 
It was the hottest July since 1895 -- and maybe even before that since 1895 is when official record began being kept. Not that anyone is surprised to hear this, right? It felt every degree of a record breaking July to me.
While August really seems to be backing off on the sweltering front, the entire summer rating -- the one that will go down in the record books -- is often dictated by the first 21 days of September. It's pretty easy to suggest pre-fall temps will soar simply because that's the average way a rapidly warming planet works -- exemplified by sizzling Siberia, which broke every high temp summer reading by a Russian kilometre.  
Based on the way watery things are going, we can safely assume mild ocean temps -- driven by both a torrid summer and an overall increase in worldly water temps -- will persist well into October. This will not effect larger fish migration based on day length, like mullet. However, a mild bay tends to hold smaller bunker inside until some shocky cold nights arrive. 
(((((((((((((((((((((((((((((((((((((((((()))))))))))))))))))))))))))))))
 Below is a more general write-up regarding July's record warmth ...
Rutgers NJ Weather Network
July 2020 was the hottest month on record for the Garden State since records commenced in 1895.
The statewide average temperature of 78.8° was 4.2° above the 1981–2010 normal. This reading surpasses by 0.4° the previous record held jointly by 1955, 1999, and 2011. The next ten warmest months have occurred in July, with the warmest August averaging 76.8° in 2016, which is tied with July 1994 as the 11th warmest month on record. The average 88.9° maximum this past July was 5th warmest, the warmest occurring in 1999. The average minimum of 68.8° ranked second, trailing just 2013. The southern and coastal climate divisions had their warmest month on record while the northern division ranked second.
The statewide average precipitation this July was 6.79". This is 2.22" above the 1981–2010 normal and ranks as the 15th wettest July on record. Looking at the state in quarters from north to south, the northernmost was driest, particularly the northwest. Next came a wet sector, followed by a more average one, with the southernmost quarter the wettest. Few locations received less than 4 inches, while scattered totals of more than 10 inches were found in the two wettest quarters.
*******************************
Yet another post for just for my small circle of readers herein. It touches on the showing of  domesticated rabbits on Bonnet Island.
I've essentially known of those rabbits since the early 1960s. Back then, a seclusive man kept them in a hutch ... until he went to a better place -- just south of Orlando.
While I don't see those fertile hoppers hurting a dag-gone thing, there is always someone who'll find them offensive. I'll offer a preemptive "Screw you!"
As to their one downside, poop pellets, how can anyone bring those little balls up with hundreds of geese cohabiting that area, leaving behind two-inch long droppings, capable of making folks real sick -- which I'll be writing about in my next SP weekly column. 
I did catch a glimpse of the gal feeding this small cluster of wabbits. So frickin' what? She likes bunnies. How is that much of a crime in this belligerent day and age? In case you hadn't guessed, I've already heard aggravating gripes from those who frequent the area of the non indigenous Boat Yard. Oh, horrors -- customers had to actually hit their brakes to avoid a rabbit as you were flying down the 25 mph access road. Yes, I've been told those exact gripes, one coming through beer-scented breath, offering, "The next time I'll just run it down." What a guy.   
Anyway, these feral feeders allowed me to walk right up to them. I'll bet they allow their feeder to touch them. 
*********************************************
MISS BEACH HAVEN

(609) 978-9951
missbeachhaven@comcast.net
100 Northwest Avenue
Beach Haven, NJ 08008
We have been having some really good fishing these last few days. Bonus tog won the pool yesterday. Some nice seabass thrown in there too. Come fishing! Fun days outside bring the family! Call us to book your trip
***************************************************
Fluke fishing is slowly returning to the good fishing we had before the tropical storm earlier this week. Each day gets better.
Recently, NJ Fish and Wildlife's Conservation Police Officers from the Central Region focused their patrol efforts on illegal off road vehicle use in Greenwood Forest Wildlife Management Area. On Saturday, July 25, two ATV riders attempted to flee from the Officers. Once they were apprehended, the riders received summonses for criminal obstruction, interference with the duties of a Conservation Police Officer, and Wildlife Management Area use violations. The two ATVs were impounded. On Sunday, July 26, a large group of ATV and dirt bike riders from northern New Jersey ignored the numerous "NO ATV" signs posted in the area known as the "clay holes." In addition to violations for operating off-road vehicles and operating unregistered vehicles on the WMA, Officers issued summonses for swimming, possession of alcohol, and entering a restricted area. Thirteen ATVs and dirt bikes were impounded. Their owners are facing fines starting at $274, and impound, towing and storage fees of at least $300.

Off-road vehicle enthusiasts are reminded that only registered, insured, street-legal vehicles are permitted in Wildlife Management Areas. Vehicles may only be operated on established roads and parking areas.

| | |
| --- | --- |
| Stafford Forge WMA: Field Creation for Early Successional Habitat |   |
A section of the Garden State Parkway adjacent to the Stafford Forge WMA was widened in 2011. During construction, a section of wooded area on

 

Stafford Forge Wildlife Mangement Area

 

was removed, exposing a pheasant-stocked area. By recommendation of our

 

Bureau of Law Enforcement, the area is no longer stocked with pheasants.

The Division is in the process of clearing six (6) new areas to create early successional habitat which will both mitigate the loss of our pheasant stocked areas as well as create habitat to benefit early-mid successional Pine Barrens obligate species (an obligate species is one which is restricted to a specific conditions, such as being dependent on a particular habitat to be able to breed). This project will create four (4) new native warm season grassland areas and two (2) pine savanna areas. Three of the warm season grasslands and one pine savanna will be planted with an appropriate native seed mix. One warm season grassland and one pine savanna will be left to see what native seeds are released after the land clearing.

For more information, contact Pete Winkler at Peter.Winkler@dep.nj.gov.