Joseph ... The Bird 
An LBI misstep ... onto the accelerator. Not sure who took the pic (?)
Tenacity ...
Tuesday, April 27, 2021: It's all coming together, speaking of the final phase to the Route 72 Bay Bridges Project Causeway Project. The Gov was thereabouts over the weekend to commend the effort and signal the final sprint to making the Island not just more accessible but also a finer sight to behold. As I've said, the big bridges are fine pieces of engineering. I've admiringly walked the north span many a time. The south span is off limits to all but vehicles and bikes.
"Today, work on the final aspect of the long-term rebuild and rehabilitation of the Route 72 Manahawkin Bay Bridge will get underway in earnest," said Governor Murphy. "With new lanes that will be constructed at-grade and drainage and other improvements that will be made underground, the entirety of this project is part-and-parcel of our overall goal of ensuring the safe, modern, and resilient infrastructure that our state needs." 
Obviously, the current dug-up looks along the shoulders of Route 72 in Manahawkin and Central Avenue in Ship Bottom belie the end being in just around the calendar bend. However, the NJDOT work in Stafford is accelerating, the look of new lanes/shoulders rapidly arising.
Seemingly taking the slower route are pipeline tweaks being done in Ship Bottom. Once done, there will be two-way, north-south traffic on the Boulevard and Central Avenue in the borough.  
Having traffic going both north and south on the Boulevard at the soon-totally-gone "Circle" will be the first time traffic will go that route since the roundabout  was built, going back at least 75 years.  
ISLAND NAME GAME: Last blog, I brought up the Causeway's Solomon's Island, the so-named sedge closest to the mainland. I'm still seeking the Soloman name source. Enlighten me, should you have any historic insights. even if your name is Solomon and you had relatives here over 125 years back.
This week, I'll throw out some other begone town names going back to 1925. That was the year Ship Bottom/Beach Arlington formed by consolidating Bonnie Beach, Bonnet Beach, and Edgewater Beach. In 1947, Ship Bottom won the name game and Beach Arlington was yet another LBI sector eroded away by time.  
Thinking back on the defunct Bonnie Beach and Bonnet Beach, imagine trying to offer direction back, brining in the nearby Bonnet Islands. "OK, so you cross over both Bonnet islands, pass through Bonnie Beach and you hit Bonnet Beach. If you hit Brant Beach, you've gone too far."
SICKOS NEED NOT APPLY: American Humane's 106th annual "Be Kind to Animals Week®", the oldest commemorative week in U.S. history takes place May 2-8.
On general household animal grounds, Americans are easily among world leaders when it comes to being effusively kind to their creatures, often adoring them above and beyond fellow Americans.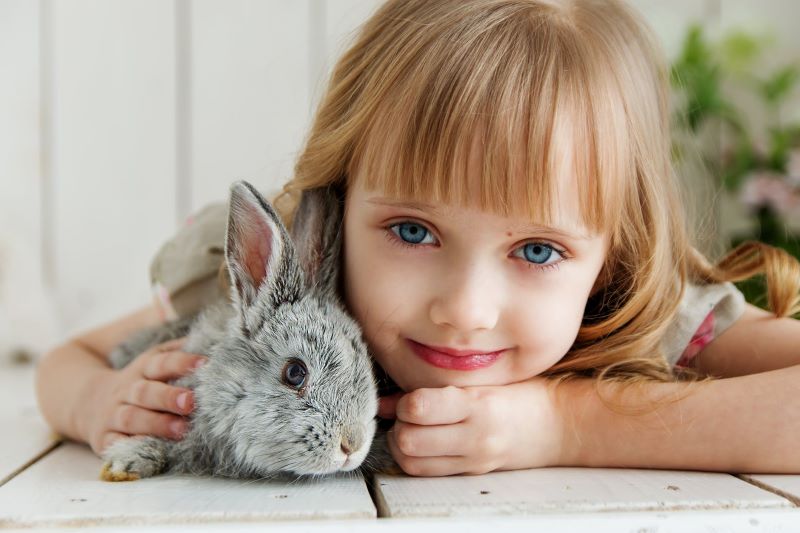 The fluffy upside to "Be Kind to Animals Week®" is fostering ongoing love and respect for creatures great, small and up to date on all their shots. However, it is also an opportune time to openly snarl at an ugly aspect of such a week by recognizing an inhumane side of humanity, lowlighted by something called zoosadism, better known as cruelty to animals.
Techincally, zoosadism is pleasure derived from cruelty to animals. It is part of the Macdonald triad, a set of three behaviors that are considered a precursor to psychopathic behavior in humans.
For those who just must know, per healthline.com, "The Macdonald triad refers to the idea that there are three signs that can indicate whether someone will grow up to be a serial killer or other kind of violent criminal:
Being cruel or abusive to animals, especially pets,

Setting fire to objects or otherwise committing minor acts of arson,

Regularly wetting the bed
Let's leave it at that.
In prisons, 70 percent of violent offenders have episodes of animal abuse in their childhood histories, compared to just 6 percent of nonviolent offenders.    
In a Psychology Today article "Children Who Are Cruel to Animals: When to Worry," researcher Joni E Johnston writes, "Research has consistently reported childhood cruelty to animals as the first warning sign of later delinquency, violence, and criminal behavior.  In fact, nearly all violent crime perpetrators have a history of animal cruelty in their profiles. Albert deSalvo, the Boston Strangler found guilty of killing 13 women, shot arrows through dogs and cats he trapped as a child. Columbine shooters Eric Harris and Dylan Klebold boasted about mutilating animals for fun."
For me, "Be Kind to Animals Week®" is focused on teaching kids to respect all lifeforms, maybe even occasional ants and spider, hindu-like. Becoming warmhearted early on can foster a lifelong appreciation of all living things. There is even research that suggests learning compassion toward animals at a young age could counter any ingrained antisocial tendencies – though, in Silence of the Lambs, psychotic murderer and people skinner Buffalo Bill's intense love of his toy poodle, Precious, muddles such preemptive waters.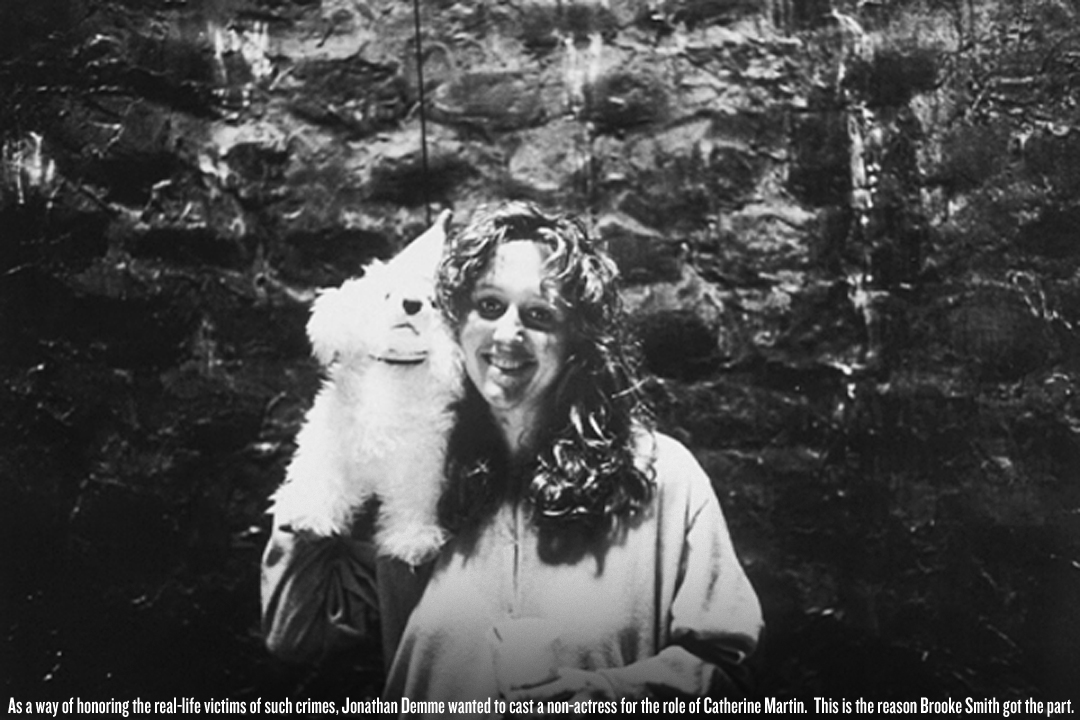 ((((((((((((((((((((((((((((((((((((((((((((((((((((()))))))))))))))))))))))))))))))))))))))))))))
RUNDOWN: Ocean boat bassing has seen spikes worthy of rejoicing. This winter and spring have many folks running ragged. For many, hitting the open water – and finding fish no less -- is just what the recovery doctor ordered.
Bayside bassing is still there but takes some reconnoitering to find the sweetest striper spots. A couple devoted jiggers are speaking in "super spring stripering" terms. One message read, "I don't care when they're running a little small. I don't keep any anyway."
That keepage thing remains quite the quandary. I won't balk at addressing it. Not only can you unguiltily keep bass of legal size, but those very fish have been duly designated as allotted NJ poundage. They are meant to be kept.
Below: Yep. (Photo source uncertain. If it's your pic let me know so I can give cred.) 
When factoring in the seldomly dented commercial allotment of bass supposedly going to recreationalists, we are doubly entitled to our eater stripers. Per usual, I give due eco-appreciation to fully harvesting said poundage, thusly freeing up biome space for other gamefish species to survive.
That's a non sequitur segue into the scheduled arrival of fluke, yet another over-protected species -- of an always ravenous ilk.
Arriving fluke can now be found plying the suds along the frontbeach, where they're fattening on oceanside types of crabs along with sandcrabs, more of a distinct decapod crustacean.
Minutia: Sandcrabs feed through their feathery antenna, which they wave in the suds, snagging edible plankton and detritus. To accomplish this, they back into the sand. They're also backing up when on an escape roll, even though it looks like they're rushing headfirst. All their propulsion is performed in a backing up manner. Unlike crabs, they have no side-to-side movement capacity.
Back to the fluke, they'll soon be drawn to the sun-warmed waters of the bay. Therein, they'll go gonzo dining on grass shrimp, sand shrimp and small blue claw crabs. What's more, they're also not above sucking down their relatives, thoroughly enjoying stacking their bellies with bay-departing winter flounder, yet another species being muscled out of a healthy niche in the ecosystem.
Bluefish are arriving. Although only a couple have been taken on plugs in the bay, a sure sign of their suddenly showing up is the near instantaneous departure of bayside bunker, which could recently be seen by the thousands at night, lulling beneath the lights from Causeway bridges. Such a fevered flight is testimony to just how terrifying our ocean piranha can be to forage fish.
Years back, I unadvisedly threw an eight-foot cast net (16 feet when open) off a bulkhead and atop thickly gathered nighttime bridge bunker. My throw was too good. These were jumbo bunker and nothing within my power could lift the loaded net up and over the bulkhead. I had to painstakingly slip and slide down an embankment to reach nearby shallow water, wade in, and release the load, surely a couple hundred pounds. The nearby otters, and they are plenteous thereabouts, thought this was just about the funniest thing they had ever seen, though they wasted no time rushing over and grabbing any bunker that had beached themselves.  
No further word on weakfish, though we'll soon by in their wheelhouse, arrival-wise.
Of all our hurting species, weakies seem destined to stay stuck in the crapper. Even with strict regs in place, they just can't make a comeback. Keep in mind that sparklers – they are one of most attractive gamefish -- had been a major angling attraction as recently as the 1980s. Delaware Bay was epicenter for the planet's largest and most plentiful weakfish biomass. And we weren't slouches when it came to tiderunners. While overfishing had a roll in their disappearance, it is now an overabundance of bass that is keeping them down on the die-out farm. Young weakies are the pride and joy of dining stripers – and a gladly accepted bonus bite to the carpet of fluke along the bay's bottom.
Looking forward: We're getting near arrival time for blowfish, which, out of necessity, have become a turn-to hookable for boat anglers. I never encourage taking the arriving spawners but depriving sportsmen of yet another edible gamefish is too much to ask. What's more, it doesn't take an immense number of spawners to perpetuate the prolific species.  
As to another favorite panfish, kingfish, they seldom arrive in force, making more of a slow flow showing. After last year's mighty fine kingfish display, the famed Long Beach Island Surf Fishing Classic will again include them for the 2021 version of the one-time Striped Bass Derby.
****************************************************
            Enclosed is this week's fishing report for the Beach Haven Charter Fishing Association. If you have questions, my cell number is 609-290-5942 and my e-mail is jamesghutch1@aol.com
Jim Hutchinson Sr.
The captains of the Beach Haven Charter Fishing Association are noticing a slow increase in water temperatures which has them looking eagerly ahead to an increase in fishing action. Some have already found some of that action.  
Right now, striped bass and bluefish seasons are wide open. The tog action has been good, but that season will close on May 1 until August 1. Black sea bass opens on May 15, and summer flounder become legal prey on May 22. 
Captain Carl Sheppard has already had some groups out on the Star Fish working some inshore structure for bottom action. Although keepers have been a little hard to come by, black sea bass and tog have been keeping the rods bent. The top fish so far has been a beauty of a tog measuring out to 18.5-inches. 
Captain Gary Dugan of the Irish Jig has been catching striped bass in Great Bay and tog on the reefs. One recent trip resulted in two keeper tog to 21-inches.
Captain Brett Taylor of Reel Reaction Sport fishing had Max Cavallaro and friends on a bay and inlet trip. They picked a few tog on a jetty with one keeper while fishing with fly rods. On another trip he had I had Howie Tanenbaum with his 5-year-old son Penn on their 1st ever charter. Fishing in shallow water for bass both anglers managed to boat bass. A highlight of the trip was a sighting of a small seal. 
Captain John Lewis has been busy setting up his spring schedule of boat deliveries. He is one of the top captains around for ferrying boats back and forth from winter harbors in the south. He says he has some open dates open for a couple more deliveries. 
The Junior Mate classes this year will be starting on Thursday June 24 at 7:00 PM. The 2021 schedule has been posted on the Association website at www.BHCFA.net 
Classes will be held at the Beach Haven Marlin & Tuna complete with social distancing and all activities outside under an overhang. This year will feature a new variety of classes designed to be relevant to teenagers.
___________________________________________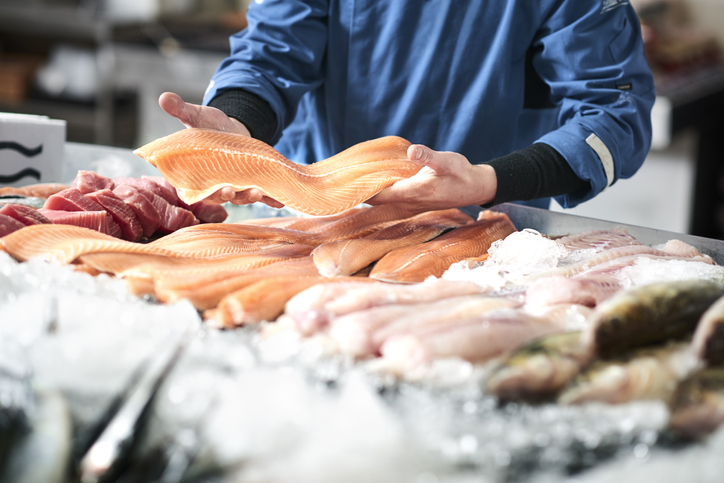 Americans have gotten the seafood habit one year into the Covid pandemic and it's not likely to change anytime soon.
In surveys, Grocery tracker Numerator found that new buyers of fresh seafood said they were 78% more likely to have formed a seafood habit. Fresh salmon was the biggest seller in March, boasting sales of $184 million.
In other good news for fresh, SeafoodSource reports that retailers continue to invest in a much  broader assortment. The average number of items per week per store increased from 42.2 in March 2020 to 43.2 in March of this year.
Fourteen percent of new frozen seafood buyers also said they've got the habit.  Frozen seafoods continued to dominate grocery sales last month, surging to $340 million. 
But those who closely track food purchases say they are unsure if retail seafood sales will continue their significant growth, as more people get vaccinated and start moving out to school, work, vacations and gatherings with family and friends. That could shift more buying to foodservice, meaning companies that sell prepared meals to restaurants, school and hospital cafeterias, airlines and other outlets.
However, remote work continues at a high level and last month 44% said they will continue to do so, even after getting the Covid vaccine. 
Also, 45 percent of younger school-aged children and 52 percent of teenagers are participating in virtual education only. That means a continuation of more at-home meals.
The Numerator survey also found American consumers were the most concerned about both health and finances, with 44%in the United States being the  "most-anxious" compared to 34 percent internationally. 
The pandemic also is fueling concerns about sustainability.
Eighty percent of consumers internationally and 71%  in the US said they are more concerned about the environment, with 28% of Americans saying those concerns affect their purchasing decisions.
Find links at www.alaskafishradio.com and on Facebook and Twitter.
Emerging Science: Onion Skins a Salmon Preserver?
Copyright © 2021 William Reed Business Media
By Jerome Smail
April 26, 2021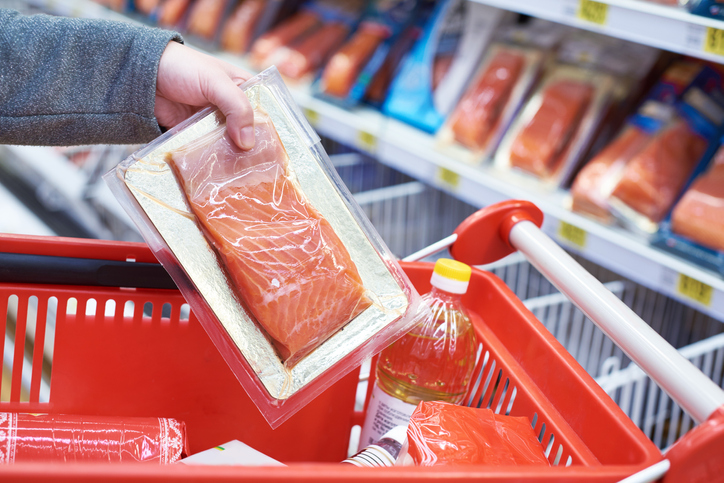 Onion skins could be effective in extending the shelf life of fresh fish, researchers at the University of Florida have found.
Senem Guner led a team of scientists from the university's Institute of Food and Agricultural Sciences (UF/IFAS) focusing on the preservation of salmon.
First, the researchers extracted bioactive antioxidant compounds – anthocyanins and polyphenols – from onion skins by keeping them in hot water for around 80 minutes and then filtering the skin.
The skin and flesh of red and yellow onions were extracted with water mixed with ethanol and acetone at 25°C, 45°C, 65°C and 90°C. Anthocyanin and polyphenol levels and antioxidant capacity were determined after extraction. Then extract was then spread over the salmon.
MAP use
Next, the scientists used modified atmosphere packaging (MAP) and the extracts for the experiment. This MAP system, commonly used with meat, fish, poultry and dairy, changes the internal atmosphere of packages to improve shelf life.
Minced salmon samples were mixed with red onion skin extract and packaged under MAP at different oxygen concentrations (0%, 5%, 10% and 15% of total package gas composition) with 40% carbon dioxide and balance nitrogen.
By using increasingly warm water, the scientists found that polyphenol recovery and antioxidant capacity rose for each sample as the extraction temperature went up. What's more, water extraction at 90°C provided higher extraction yields than the ethanol and acetone in water solutions.
Increased shelf life
The MAP and red onion skin extract treatment of the salmon reduced lipid oxidation rates, leading the team to conclude that the combination could effectively suppress free radicals. Thus, a skin extract and MAP application might increase the shelf life of salmon.
Marty Marshall, University of Florida food science professor emeritus, supervised Guner's work and commented: "Her work shows that onion skins contain many bioactive compounds that can be used as value-added ingredients in food-processing systems, especially seafood.
"If we can extend the shelf life for a grade A product even by a few days, this would be in an enormous economic benefit for fresh seafood markets.
"Senem's work demonstrates that in conjunction with MAP technology, the shelf life of salmon can be increased by a few days, thereby aiding the seafood industry and extending the quality for consumers," Marshall added.
Waste reduction
Guner, who is now an assistant professor of food chemistry at Afyon Kocatepe University in Turkey, believes the research can help minimise waste.
"Consumers and food producers use conventional methods such as cooking, blanching, and sterilising to increase shelf lives, but some important compounds, such as antioxidants, proteins, vitamins, and minerals are lost on the way," she said.
Guner added that the use of water is important because it's easy to obtain, harmless to humans, and does not interact with the polyphenols.