I always include this video clip this time of year ... How would you like to get your hands on that driver?
OK, is this cruelty to dogs, elephants, dogphants ... 
Thursday, October 25, 2018: It is absolutely Lake Atlantic out there, just about as flat as it gets. That will come to an abrupt end starting tomorrow night.
The hard west winds continue to smooth things out along the beachfront, though it snots out within a mile from shore.
The near waveless beach conditions and acrylic clear water have made it obvious – for even mildly trained eyes -- where the baitballs roam, as in everywhere. There are dark-water micro-clouds of mainly rainfish, with some darker balls possibly being peanuts. I refuse to use the term "They're so thick you can walk on them." Instead, I'll  use "They're so thick you can sleep on them," which also conveys the angling action associated with what are usually fish magnets.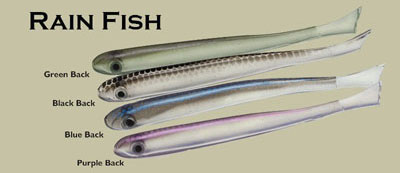 With the bait flush to the beach, it would seem surfcasting would be firing off. If it is, it's doing so with a silencer on the barrel. The spattering of surfcasters, some plugging and other chunking, are asleep at the wheel, at least those sitting in their buggies to fend off a nagging chill to the a.m. air.
I have gotten word of pre-dawn/dawn schoolie bass, with at least one of weighable size (Barnegat Light area). However – and I'll put this mildly – we're not where we should be right about now, bass-wise.
As for choppers, that tree might have already fallen past its prime. It's not hard to recall when big blues would launch the fall fishing, then fade away, making way to bass dominance – right about now. Let's use the climate change to our optimistic advantage and say ocean water temp rises are bumping nature's clock ahead.
Maintaining that optimistic mood, we have a decent blow rapidly approaching. Nothing of high concern for the region but capable of blending all this shoreline bait to the stirred consistency that gamefish love. Grab the foul weather wear and ready the measuring tape. Hey, I said I'm keeping things optimistic.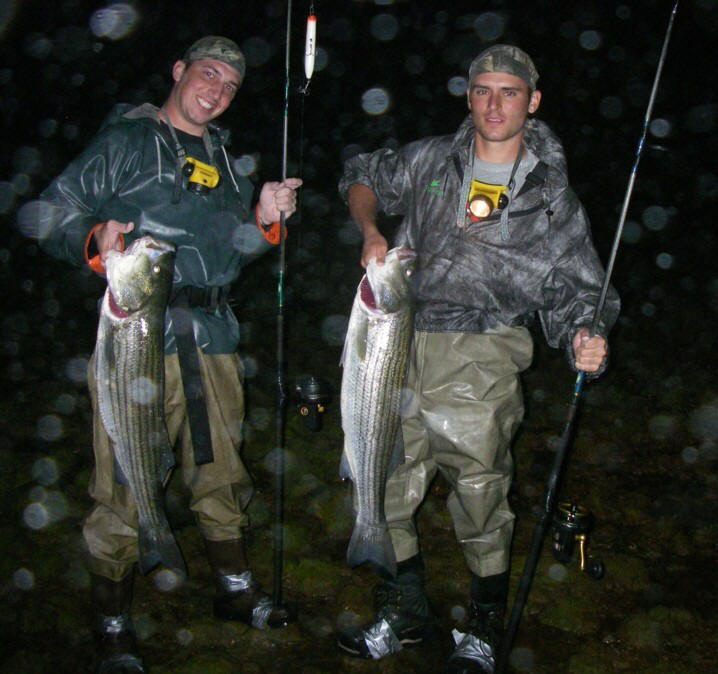 I've been keeping my striper score card for the Bonus Bass Program and it looks more like two pitchers with no-hitters going – nothing but zeros across the board. And, yes, an important part of the program is documenting skunk sessions. In fact, it could behoove the bassing community, especially the surfcasting neighborhood, to keep official word of crapified fishing session. I foresee a distant day when more lenient bass regs will be applied to bank/surf/jetty fishermen. How many years have boaters been altitudinally banging bass while we bitelessly sit on the beach – some of using binoculars to see them bailing fish? Of course, I've used binoculars on the Barnegat Light South Jetty to see them merrily bassing away up on Island Beach. WTF!?
I took a 66-degree beachside water temp. That can be a bit deceiving. Drawing on my diving days, an often complex phenomenon cover-termed thermocline can, at summer's end, hold very mild water under a cooler top-water layer, even to significant depths. In spring, an opposite type of water-temp layering takes place. While we get a seeming water coolness conducive to bassing, the fish are still feeling that late-running summer.
One minor fish tale I got came from the south end where a fellow casting a "heavy" Hopkins with a teaser had a hook up that took line out so fast "I thought it was a boat." Surely, it was a larger false albie. I had to explain to him what that was. Real nice guys who "mainly freshwater fishes" but had tales of monster muskies and even salmon that are positively freshwater versions of marine fish when it comes to fight-on-line abilities.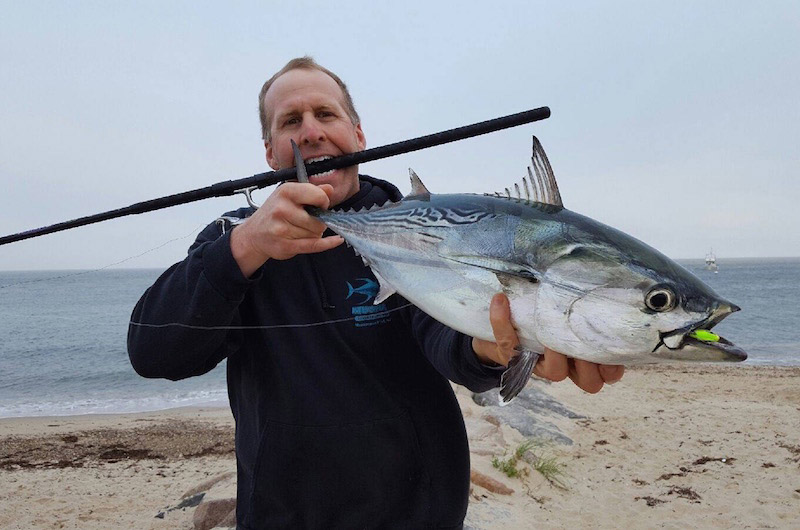 Another tidbit emailed my way. A fellow who froze up "a ton" of blowfish said he thawed them out for a barbeque and "I swear they were better than the fresh." I'm guessing that comes from the firmness of the flesh to begin with.
BUGGY BANTER: Buggy-wise, many beach areas remain as sinky as it gets. Even following existing tracks get mushy when sand blows into them. In some cases, the preexisting tracks are harder to drive than fresh sand areas.
In case you hadn't noticed, our sugar sands have gone with the wind -- make that gone with the replenishment. As I've noted, even a lingering patch of sugarish sand on the back cut of Holgate is now covered with arriving soiled sand from replens. Further back on the west Holgate mudflats, I found some high ground with the original Island sand -- not far from the arriving off-color sand. I'm going to do a video for posterity showing the stark comparison.
It's a bit spooky to think we might never again see silvery sugar sand (silicon dioxide/Si02 in its purest form) along our Island's shore, short of the Barnegat Light end. Even there, replen sands from south of BL can migrate northward, via south winds, covering the beaches of the borough and the state park. As to the sand bleaching out via sun and rain, we will likely not see the lazy/hazy decades-on-end needed to bleach out the grains. Replenishments 'R' Us.
As to the buggying aspect of the pumped in sand, it's mushy. Full air-down or steer clear.  While the new sand is supposed to match the sand we had in the past, I'm guaranteeing its finer – and sinkier.
Yet another project for me is to take samples of old LBI sand – which I once stored up for sand exchanges with folks around the world – and microscopically compare them to the newly "sprayed in" sand from offshore. "Sprayed" is the expression the replen workers use when talking about sand placement.
I think the grains are slightly smaller, though well within the acceptable NJDEP standards for granularity. If nothing else, my microscopy might allow me to see the depth of the surface stain, likely Fe02, aka rust. If you think it's tough to split hairs, try halving a grain of sand. By the by, if it is purely Fe02 stainage, no amount of sun will help remove it. Only rain and oceanic tumbling action will work – over the very long haul; a haul we might not be able to make if erosion keeps on keeping on.
One other ugly, to me, possibility is many of the grains are something other than Si02. Oh, it's well known that assorted minerals are already in the replenishment sand mix. Most of these are meant to be rapidly washed away as part of the filtering and bleaching out process. Nonetheless, an unusually heavy showing of non-quartz minerals, like feldspar or, per Stewart Farrell, PhD, Director of Stockton University's Coastal Research Center, magnetite and ilmenite. The latter, ilmenite, is a very cool form of titanium rust, FeTiO. It can be very black, as can decayed granite from the breakdown of groin and jetty rocks.
Another common source of black streaks in the LBI sand is biotin, a type of black mica. Due to its lightness (specific gravity) it eventually ends up lying on the sand surface. From previous microscopic looks, biotin from eroding granite used to be very common on LBI beach surfaces. Due to its lightness and flatness, it would stick freely to the skin of beachgoers. It now shows as part of sometimes very thick surface layers of black sediment from replenishment material, meaning it might hearken back to erosion dating back to the Cretaceous Period.   
+++++++++++++++++++++++++++++++++++++++++++
Dr Kevin Elko was kind enough to let me hold his Super Bowl ring!
*****************************************
Those who know me, know I detest throwing bait, but with today's conditions I had no choice to spend four quality hours staring at this. Tried numerous spots, and couldn't even give the bait away.
There was an upside to today. It was good seeing Patricia TenEyck Hoagland, and Renee Hoagland Gresko. Thanks for the deflators Renee! Always good catching up with old friends on a crappy day. Oh yea good to see you too Anthony J Cucinotta. Told you the fish scatter when I arrive haha!
http://seaislenews.com/sea-isle-gives-sneak-peek-fishing-pier-kayak...
********************************************
Eastern Fisheries Says Tariff Hit on Their Chinese Scallops Means More Expensive Items with Walmart
SEAFOODNEWS.COM [New Bedford Standard Times] by Michael Bonner -  October 25, 2018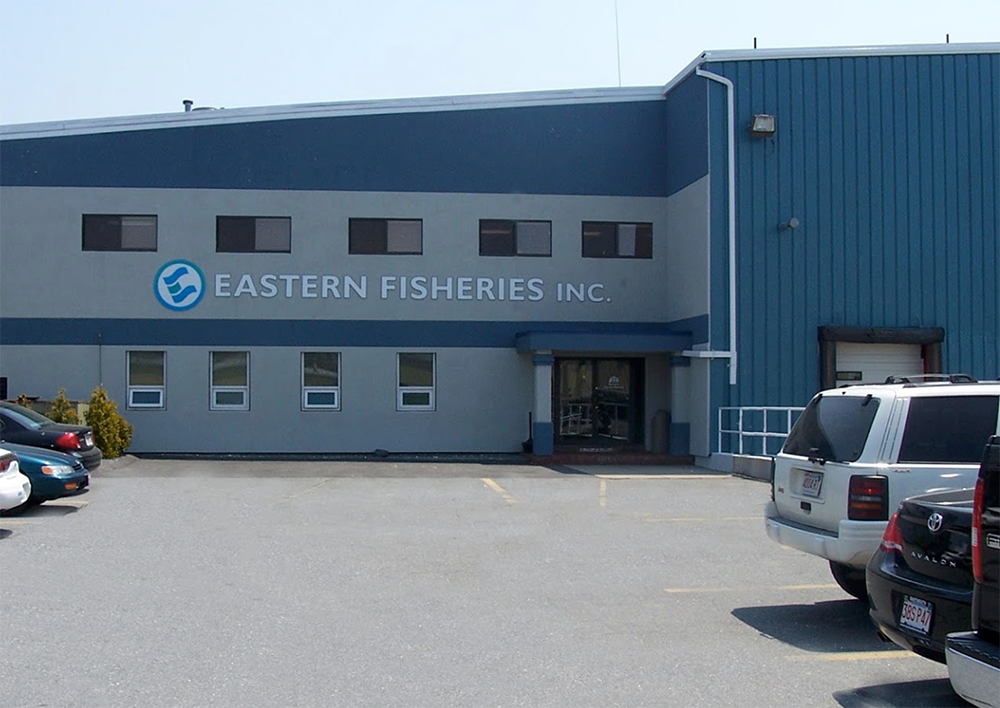 NEW BEDFORD — It's been a month since the Trump administration activated 10 percent tariffs on another $200 billion in Chinese imports and that move has already affected the fishing industry from scallopers to lobstermen, especially Eastern Fisheries located along the New Bedford waterfront.
With the tariffs set to increase to 25 percent at the start of 2019, that could cause catastrophic effects throughout large fishing corporations, economists and companies told The Standard-Times.
"That's a game changer," Executive Vice President of Eastern Fisheries Joseph Furtado said. "I think we all feel that the 10 percent is more of a paper cut than it is anything else at this point. And we can work through it.
″...We don't think the 10 percent is the end of the world, but the 25 percent, that is certainly a dynamic game changer and there's a lot of variability in how that could all reposition itself."
Generally, tariffs range from 5 percent to 8 percent, UMass Dartmouth economy professor Randy Hall said.
"There are very few industries that can absorb a 25 percent increase of cost," Hall said.
Eastern Fisheries operates the largest scallop fleet in the industry and has facilities in the U.S., China, Europe and Japan.
Due to its size and international scale, it's likely to be the only New Bedford company that's affected by the tariffs, according to economists and Eastern Fisheries.
Prior to Sept. 24, Eastern would use its facilities in China to process a portion of its overall catch. It would then import the catch to other countries but also back into the United States without a tariff or tax.
Since that time, even as an American company importing to the United States from China, a 10 percent tax is added to Eastern Fisheries' import.
Furtado laid out three strategies companies can use to deal with the tariffs:
Shift your production and produce the goods in the United States
Refocus efforts to try to sell the goods coming from the Chinese factories to other parts of the world
Shift your production or a percent of it to other countries that don't have tariffs on imports to the United States.
Furtado said Walmart approached Eastern Fisheries about four months ago with a job initiative to shift seafood production back to the United States from China starting next year.
"We've worked in conjunction with them specifically over the last few months to transition a major portion of our production of our factories (in China) to our factories here," Furtado said.
The cost of those jobs created, though, may not necessarily save any substantial costs.
Hall said studies show cost per job created as a result of tariffs is much higher than the value of the jobs. He said the cost of a job could be 50 percent to 75 percent more than what the job brings in.
The difference would be passed onto consumers, Hall said.
 Another layer to the situation is China's retaliatory taxes as a result of the United States placing a 10 percent tax on imports.
China has placed a 25 percent tariff on imports from the United States, which has already affected lobstermen in Maine.
UMass Dartmouth economy professor Biyan Tang said a growing Chinese middle class is a large consumer of lobster. The Associated Press reported in June that the value of China's American lobster imports grew from $108.3 million in 2016 to $142.4 million last year. The country barely imported any American lobster a decade ago.
For fishermen in Maine, a 25 percent tax cannot be erased.
"They can not eat a 25 percent cost," Tang said. "They will lose the markets to the Chinese consumers."
It's not as easy as passing the cost onto the Chinese consumer either, Tang said, as countries like Canada can import to China without such a large tariff.
"If it keeps going up, we refer to that as a trade war," Hall said. "Where countries are just escalating their tariffs. Trade wars have been shown historically to be very damaging to both countries."