Frank Ruczynski ...  Striped bass for dinner tonight.
ABOVE: Check out the stomach contents from within a single just-caught striper! The forage variety is telling to the max. Firstly, this big-ass bass had seemingly been eating heavily in the bay, since much of the forage is found within eelgrass beds. However, that's in the summer. Might these bay inhabitants have been moving just offshore for wintering? Further study needs to be done on the possible seasonal migratory movements of many bay species, knowing full-well that many stay put in the bay. Some Farmer's Almanac types might even venture to say that regular year 'round bay occupants moving into the ocean is a sure sign of a fierce upcoming winter. Let's not go that imaginary route.
Check out the striped mummichog minnows (top), thought to be unfavored by any gamefish. This bass seemed to find them tasty. Hey, one of my largest-ever fluke (which isn't saying much) went for a striped mummichog. And how about those pipefish, below the striped minnows? I'm betting those low-nutrition seahorse relatives were surely taken as a form of bycatch, as the bass scarfed up nearby sand and grass shrimp, spearing and crabs. The one larger pink shrimp and the far-left sand eels were likely taken either in a nearby inlet area or further out in the ocean, though the entire menagerie was surely part of a long eating run, possibly a night run. And to think virtually nobody fishes the Little Egg Inlet Holgate Rip at night anymore. Bass like this glutton must pass through those south end waters – with a serious hunger.   
***************************************************
Great morning at Forsythe NWR, Snow Geese have arrived in large numbers
Thursday, November 29, 2018: Driving to work this a.m., there t'weren't a soul on the beach – except maybe for the unseen souls of anglers past, who fished long-ago Novembers when it was so jumpin' with fish that angler arms grew tired from reeling -- and freezers were fully packed for the entire decoy-carving winter.
Today, up toward the dunes, I saw public works plows from both Ship Bottom and Surf City clearing the buggy entrances. A sincere thanks, guys.
As I wrote in my last weekly column, public street-end walkways to the beach are so sanded under that there's no guessing where the original surfaces once resided. Getting those walkways summer ready is going to be brutal. However, if they aren't made flat and easily accessed, the complaints will fly. In fact, the Americans With Disabilities Act could come into play.
This is the time of year I rethink this blog. A few years back, I quit taking donations, so I could immediately pull the plug if either boredom or over-tediousness set in. Since I view this site as mainly fulfilling my ongoing writing urges, I generally have no trouble keeping energized toward it. One of my main keep-it-going motivators is readership. Thanks to those who visit regularly. Maybe you can pass on (share) the site when it contains some items that might interest friends and neighbors, maybe bird people like myself. 
While winter is surely a slow writing time from a local angling angle, it never lacks in incoming write-worthy material. In fact, during the dark months, I likely get more press releases about fishes, fishery management, climate and nature than any other time of year.
Above: One of 5 Porch Pirates Arrested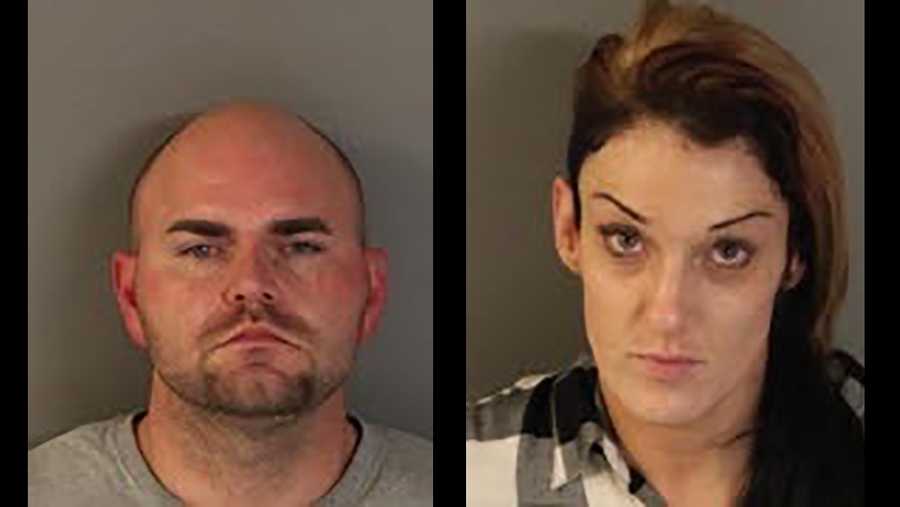 Rapidly changing subject, I had written about porch pirates stealing packages, especially this time of year, and a few folks contacted me, having lived the problem. One very nice older gal spoke of double checking on a package delivery and, sure enough, it was likely swiped off her daughter's "stoop." She brought up an interesting angle by noting that companies now routinely use the internet to announce the successful delivery of an item. Talk about adding to the confusion – and making it easier for crooks. The buyer/sender gets this reassuring message and feels comforted that a gift has been delivered. This also adds to that emotional disconnect when nothing is then heard from the receiver regarding the thought-wonderful gift sent to them. It's ugly.
Again, there is no easy remedy to parcel theft short of neighborly observance and, per a rip-off victim, double-checking gift deliveries with the recipient.
As to packages that you're having delivered to your home address, the e-messages that the parcel has been delivered become a perfect red-flag warning if said package is nowhere in sight. Get calling, be it the mail services or private delivery companies. By the by, the three rip-off victims I talked to were all (eventually) compensated -- one quickly so by Amazon – my favorite company. I also frequent LL Bean and eBay, both of which respond very quickly to problems.  
Below from https://www.refundretriever.com/blog/holiday-stolen-package
What do you do if a package is stolen?
If your package was successfully delivered and then stolen from your porch, you have a couple of options.
For USPS deliveries, you can file a mail theft complaint with the U.S. Postal Inspection Service. USPS will start your claims process.
If your package came through another carrier, contact the sender of the package to initiate a trace process with UPS or FedEx. The sender will then follow up with you on the progress of your shipment.
Reach out to your local police department to notify them of the theft. Many credit card companies including American Express offer protection for members who charge a covered purchase that ends up being stolen. The coverage is limited so check with your credit-card company for specifics.
How to Prevent Package Theft
1. Security camera
There are many security cameras on the market like Ring Video Doorbell. This sends instant alerts when anyone presses your doorbell or triggers its built-in motion sensors. With Ring's two-way talk, you can tell your courier where to hide your packages or warn pirates they're on camera.
The footage taken with a security camera could provide the evidence of the theft. As a member of my neighborhood NextDoor.com site, I have already seen neighbors posting clips of package theft taken from their Ring doorbell.
2. UPS access point delivery
The UPS Access Point network offers package pickup and drop off primarily at thousands of local business such as neighborhood convenience, supermarkets, dry cleaners and the like. All 4,400 UPS Store locations across the country are part of the network.
In order to retrieve your packages, present a government-issued photo ID where the last name and full address on the ID match that on the package. If the address on the ID doesn't match the address on the package, bring proof of residency that matches the address on the package (like a current utility bill).
If the last name or full address doesn't match, you will need to provide the package tracking number to the UPS Access Point representative. or your shipper-provided package release code.
3. Amazon Locker
Amazon.com also offers an alternative to home delivery. Instead of adding a shipping address at checkout, designate delivery to an Amazon Locker. This is a self-service kiosk that allows you to pick up the package at a later time. Once your package is delivered to the Amazon Locker, you'll receive an e-mail notification with a unique pickup code that includes the address and opening times for your selected Locker location. All packages delivered to Amazon Locker locations must be picked up within three business days.
How should shippers ensure they have damage and loss coverage
FedEx, UPS and USPS all offer additional declared value coverage, with the first two carriers providing up to $100 of free coverage included with ground and express services. If you as a shipper would like to reduce the cost of additional coverage there are other insurance options you can investigate. U-Pic is a shipping insurance company offering coverage for shipments sent via the major shipping carriers worldwide. Shippers of all sizes can save up to 85% on shipping insurance and parcel insurance. UPS, Fedex, USPS, and DHL coverage is available.
U-PIC never requires a police report for lost packages.
The best practices for filing a claim are to provide all required documents at the time the claim has been filed. To name a few more specific best practices:
– Always submit the buyer's statement of loss/damage AND the invoice at the time the claim is filed
– If the claim is for a damaged item, make sure either the shipper or recipient holds onto the package until the claim is resolved
– Use U-PIC's 24/7 Claim Status page to monitor the progress of your claim
Each year carrier's report record numbers of online orders and shipments, stolen and damaged packages stats will rise as well. Regardless of being the shipper or recipient, the more information you have the better. Happy holidays!
***********************************************************************
Report Warns Cod Spawning Hurt by Ocean Acidity, Could Limit Spawning to Arctic Circle in Worst Case
Source: Cosmos Magazine 
By Samantha Page
November 29, 2018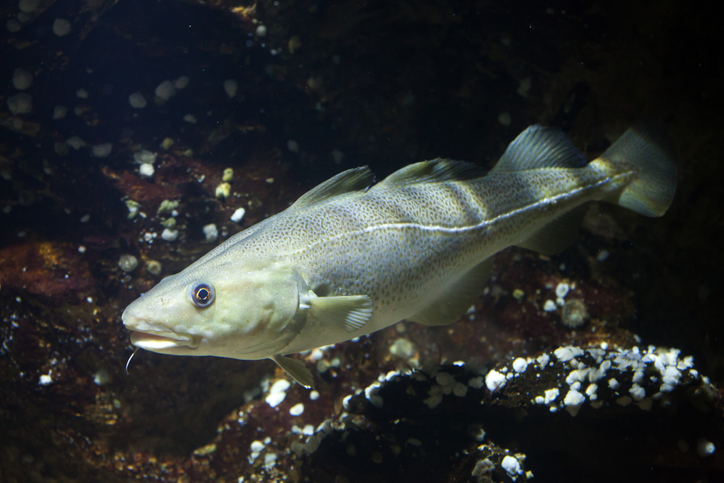 Climate change could devastate a major northern hemisphere fishing industry, modelling finds.
For cod facing the effects of climate change, it's not the heat but the acid that threatens.
Ocean acidification – caused by atmospheric carbon dioxide entering the water and lowering its pH value – means there's a narrower thermal window for the success of two species of northern cod, meaning that one of the world's largest fisheries will be threatened if global temperature increases are not limited to 1.5 degrees Celsius, a new study finds.
The researchers, led by Flemming Dahlke of the Alfred Wegener Institute in Germany, find that embryos of cod are able to survive only within a limited temperature range, and that the range lessens in more acidic conditions.
The researchers predict that Atlantic cod (Gadus morhuai) would be unable to spawn below the Arctic Circle by 2100 under a "business as usual" emissions scenario. The polar cod (Boreogadus saida) faces an even more perilous future, since it not only needs colder water, but also depends on ocean ice for its habitat.
The study is yet another in a slew that suggest that if global average temperatures continue to rise unabated, entire ecosystems will approach collapse within the century.
"In light of embryonic intolerance to ocean warming and acidification, we show that with unabated greenhouse gas emissions, large areas presently used for spawning will become less suitable for recruitment of Atlantic cod and Polar cod, possibly leading to cascading impacts on Arctic food webs and associated ecosystem services," the authors write in the journal Science Advances.
The consequences of cod decline do not stop at the fishery itself.
Polar cod is "an essential food item for many marine birds and mammals", the authors note, while the Norwegian Atlantic cod fishery generates $1.1 billion annually.
"Estimating changes in spawning habitat suitability for these focal species therefore has high socioecological relevance," the authors say.
Changing the habitat for a major fishery would also make regulation more complicated. It will become harder to manage stocks under current regulations when the fish have changed locations and reproductive behaviours.
"Potential displacements of commercially important fish stocks across management boundaries and exclusive economic zones pose major challenges not only to national fishermen and conservationists, but also to international bodies and regulations, which intend to avoid overexploitation, resource conflicts, and the degradation of pristine ecosystems in the Arctic," the authors write.
Still, there is hope. Dahlke and colleagues say that under an aggressive decarbonisation plan, cod fisheries could avoid serious impacts.
"Our results also emphasise that mitigation measures, as pledged by the Paris Agreement, can ameliorate climate change effects on both species," the authors report.
That's especially heartening considering that the Arctic waters are expected to see higher impacts from climate change, through ocean warming, acidification, and sea-ice loss, than most other areas.
Realistically, though, the global community will have to act quickly to avoid 1.5 degree Celsius warming.
"Given that current CO2 emissions trajectories yield a 1% chance of limiting global warming to 1.5°C above preindustrial levels, our results call for immediate emission cuts following scenarios compatible with warming by 1.5°C to avert irreversible ecosystem damage in the Arctic and elsewhere," the scientists conclude.
Photo Credit: wrangel/ iStock/ Getty 
Opinion: Support Crabbers in Climate Lawsuit
Copyright © 2018 San Francisco Chronicle
by Noah Oppenheim
November 29, 2018
Two weeks ago my organization, the Pacific Coast Federation of Fishermen's Associations, became the first industry trade group of any kind to legally challenge Big Oil for its role in causing global climate change.
Our case, PCFFA vs. Chevron (and ExxonMobil, BP, and 27 other fossil fuel companies) was filed in state court under a simple legal theory that entities found to harm others should be held liable. We filed our case the day before the Dungeness crab season opened in the Bay Area to highlight how the gross misuse of the public trust by these mega corporations has resulted in warming oceans, harmful algal blooms, and dangerous conditions for the West Coast fishing industry.
The harm to our members and our industry has been significant, and as the specter of ocean warming looms, we know it will continue. We know that we will have to take additional steps to be able to survive and adapt. And, we should note, for all the dire news, Dungeness crab fisheries are quite well managed.
When ocean conditions are too warm, harmful algal blooms can occur, potentially compromising public health, and precautionary measures kick in to temporarily close fisheries. Sometimes these closures last for months, as they did in 2016. In the future, they might even shut us out for an entire season.
Coincidentally, not long after we filed our suit, the Trump administration's Fourth National Climate Assessment was released, forecasting hundreds of billions of dollars in economic damage, political and social destabilization, and staggering loss of life in the coming decades.
The certainty of our collective climate-impacted future is undeniable today, but it was explicitly known decades ago to the defendants in our case. Armed with the knowledge of their destruction, they continued to ramp up production and bury the opposition. Their shameful legacy has arguably caused one of the two most severe existential crises humans have ever faced, on par with the threat of nuclear war.
Actions have consequences. When fossil fuel companies decided to bury the truth about the climate-altering nature of their products, under our nation's laws they became liable for the results of their deception.
This season, areas of the Dungeness crab fishery south of Bodega Bay tested clean of domoic acid and were able to open on time. Other areas await the go-ahead from state agencies. Right now, Bay Area crabbers are working hard to bring you the crabs to which you, the citizen, are entitled. But crabbers on California's North Coast and in Oregon will remain at the docks for at least two weeks past the scheduled Saturday opening.
It is right to delay our fishery in order to ensure that the seafood we catch is worthy of your confidence.
It is wrong for the fossil fuel industry to offset the economic harm they cause by placing it on the backs of hardworking small-scale commercial fishermen and their families.
Please support your local Dungeness crabbers by purchasing and enjoying this seasonal delicacy.
The smallest decisions each of us makes as a consumer can alter the face of society as we know it. Living in harmony, achieving balance in the face of climate challenges, offering respect for the creatures of the sea, and fighting the Goliaths of the fossil fuel industry for what's right — that's what we've decided to do. Won't you support us?
Noah Oppenheim is executive director of the Pacific Coast Federation of Fishermen's Associations, the largest commercial fishermen's organization on the West Coast, representing 17 local and regional associations from Santa Barbara to Southeast Alaska.