Back to seeing eyes and stuff in windblown sands ... 11/28/2019
Maybe even a Picasso face ... if you squint a little to see it. 
You know it's getting toward winter when the USCG Aids to Navigation folks show up (11/27/2019). Holgate. My photos.
Thursday, November 28, 2019: Just a reminder that there will a blowout tide ... likely one to beat the band. As Barnegat Bay shallows, it takes less and less wind effort to send the bay water packing. Today's westerly gale (canceled at 6 p.m.) and tomorrow's brisk westerlies have more than enough oomph to expose bay bottoms areas seen only a couple/few times a year. Adding to the lowness, we're scheduled for wildly swinging astronomical tides. Lower lows were already on the books even without the winds adding to the outgoing flow. 
I unnecessarily clammed today's late-day low tide. I just felt like it. The wind made me pay. Back here at my keyboard, my face feels, ironically, like I have a horrible sunburn. It was still nice getting fresh air, albeit a bit over-abundantly. 
Raked up maybe three dozen clams, though it is a slow-go. My catch is headed for a big batch of clam-cranberry chowder. Yep, you read right. My chowder invention has all the typical clam chowder seasonings and fixings. Per usual, mine is a very veggie-heavy red recipe. Then enter the berries. For a multiday-sized pot, I add at least a couple cups of Rutgers-grown (dry harvested) diced cranberries, given to me by the Lee Brothers family, farming out of the Chatsworth area.
I also add a decent-sized dollop or two of chocolate syrup, which is actually not unheard of in some designer clam chowder. 
My latest ingredient experimentation comes via two, maybe three, tablespoons of pure vanilla extract – which, by the way, is never pure. There's always alcohol in it.Vanilla used in a spicy recipe acts to tame any overly strong ingredients. Very little chance of actually tasting it. 
CLAMMY CHOWDER 101: Trick to clammy clam chowder is to open the clams by hand, always collecting the amazing so-called liquor, i.e. juice.
Slice the loosed clam meat up a bit; place in bowl.
Pour the liquor through a tea strainer, onto the chopped clams. Add the raw clams/liquor to the near-finished chowder broth (cooked to recipe specs.) Bring chowder to a quick simmer, allowing just enough time for the clams to heat, no more -- no lengthy simmering. 
If shucking isn't your thing, ability-wise, steam the clams open in a large pot, removing done ones as soon as they open. Quickly remove the meat from opened clams and toss into a bowl of cold water to stop the cooking. It's way too easy to overcook clams, rendering them over-chewy and stringy.
Carefully collect the broth from the steaming pot and pour it through a fine sieve and into its own bowl. Never use the very bottom bit broth, where grit and grim gather.
On a cutting board, slice the water-cooled steamed clams and add to the broth.
At the very last cooking second, add the clam ingredients to the soup base, allowing the heat from the simmering base to warm the clam and broth. Usually no more cooking is needed; at very most a quick heat-up if you collected lots of broth. Remember, a chowder's clamishness comes more from the broth than the clams themselves. The clam pieces give a burst of clam taste. 
Culinary Sidebar: Not sure where the absurd notion came about that clams should be simmered, sometimes for over an hour, with the other clam chowder ingredients. Think about it: Clams are ready to eat even when raw. It only takes a touch of heat to render them fully chowder-ready. For smokin' clam chowder, always minimize the clam-cooking time.
WHAT'S NEXT, BIG SKY? Keeping up with the storm stint we've been having, it looks like some rawness to end the weekend, with icy precip showing not that far to our north; rain here, with a few flakes at the precip onset. 
Problematically, the winds are forecast to blow hard even when they're not fostering Weather Service warnings. It will be tough for boat bassers to catch a wind break, though I'm sure a couple/few captains will try to get at all those schoolie stripers. Also, there were some pockets of big bass showing on Tuesday.
LBI surfcasters will have their backs to the wall -- and the wind. The beachline water has gotten all browned up by that south-then-west wind blast. Even though west winds will drop some by tomorrow, it doesn't look overly inviting for tossing out bait. Still, fish have been known to bite despite thick turbidity. Hey, it's a holiday, give it a go ... and let me know if anything salutes. 
Copyright © 2019 Penton Business Media
By Richard Mitchell
November 27, 2019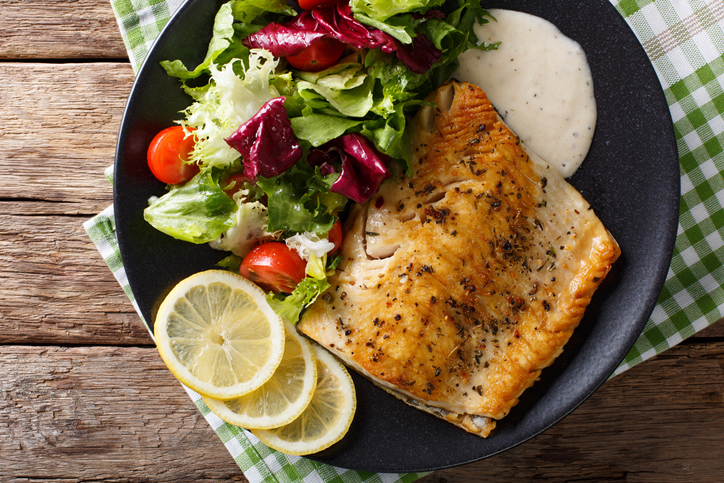 As a growing base of consumers is seeking seafood identified as sustainably sourced, retailers large and small are heavily promoting those products in their seafood sections — with some making the whole department sustainable.
Austin, Texas-based Whole Foods Market, for instance, reports that its 501 stores only sell wild-caught seafood from fisheries that are certified sustainable by the Marine Stewardship Council (MSC) or rated either "Green" or "Yellow" by the Monterey Bay Aquarium Seafood Watch. Green signifies that the seafood comes from well-managed fisheries and is caught in ways that cause little harm to habitats or other wildlife. Yellow denotes that the seafood is from fisheries where there are some concerns with how species are caught or managed.
"We don't sell any of the red-rated seafood you might find at other grocery stores," the company reports. "Red" signifies seafood that is overfished or caught or farmed in ways that harm other marine life or the environment.
Lakeland, Fla.-based Publix Super Markets Inc. notes that it is has alliances with the Sustainable Fisheries Partnership (SFP) and Global Sustainable Seafood Initiative (GSSI) and urges shoppers to "look for the responsibly or sustainably sourced icons when purchasing seafood in our stores to help us do good."
Still, to fully leverage the claim, many grocers still need to educate shoppers on the availability of sustainable seafood. A 2018 online survey by Nielsen, for instance, found that 63% of consumers are more likely to be influenced by certified sustainable seafood. However, just 18% of seafood shoppers indicated that they are aware of such claims.
Communicating to Customers
"Sustainable sourcing has grown infinitely more important," said Anne-Marie Roerink, principal of 210 Analytics LLC, a San Antonio-based market research and marketing strategies firm that has extensively studied the seafood sector. "Seafood has much lower household penetration than other perimeter departments and highly skews toward higher-income and higher-educated shoppers. Those are the precise shoppers who have a higher care factor for things like animal welfare, environmental sustainability and social responsibility, and sustainable seafood is very much part of that."
Such consumers also have a strong interest in learning more about food claims, "which is why communicating about the various sustainable programs is vital," Roerink said.
Signage that emphasizes a chain's commitment to sustainability and details what the various certifications mean is among the most effective marketing measures, Roerink noted, along with training seafood counter staffers on how best to answer shopper questions about fishing practices.
"Strong sustainability programs will help differentiate a supermarket and elevate it further onto the consumer's radar," she said. "These programs have been a big draw for some of the early innovators in the space."
That includes Seattle-based PCC Community Markets, a food co-op with 13 stores that sources the majority of its seafood from Alaska's wild, sustainable fisheries. The Alaska Seafood and Marketing Institute (ASMI) reports that all state seafood is wild and sustainably caught with strict regulation of fisheries and that ASMI works to support supermarket merchandising by providing background information on seafood species, fishermen and product origin to help retailers "tell the sea-to-table story."
PCC spotlights sustainability in stores with messaging that highlights its partnership with Monterey Bay Aquarium Seafood Watch. The retailer also states where the species are from; how the seafood is caught or harvested in environmentally friendly ways that avoid habitat destruction and wasteful bycatch; and that stocks are strong and not threatened by overfishing. Marketing vehicles include PCC's website, social media, e-mail and company literature.
Sustainable seafood appeals to PCC's core shopper base of well-educated consumers who are willing to spend more for sustainably sourced foods, said Darrell Vannoy, PCC vice president of merchandising.
"The major challenge is constantly reviewing updates on fisheries and species each season to ensure we continue to provide the most sustainable options," he said.
Targeted Message
Another supermarket challenge is developing interest in new and unknown sustainable species, which requires ongoing marketing, merchandising and educational efforts, said Chuck Anderson, former vice president of seafood procurement for Quincy, Mass.-based Ahold USA and the former category manager for seafood at San Antonio-based H-E-B.
While he said that retailers should use all available communication tools to explain their sustainability initiatives, including social media, vendor websites and point-of-sale materials, Anderson added that "the most effective sustainability communications are when supermarkets focus on one species at a time. The retailer can tell all of the stories around that species when it is the focus of vertical merchandising."
"Consumers are bombarded with so much information that it can be an effort to effectively communicate detailed stories around sustainability," he said. "Retailers already are communicating product name, origin, method of production, price, eating attributes, cooking instructions and more. Trying to squeeze in one more message often causes confusion, especially for customers that are not focused on sustainability and just assume their retailer only offers sustainably sourced seafood."
Yet because not all supermarkets cater to the core sustainable consumer, it is important for retailers to also emphasize other product attributes, including price, taste and country of origin, 210 Analytics' Roerink said.
In addition, Anderson said that most consumers are not willing to pay more for a sustainable product.
"But that is changing," he noted. "Highly educated consumers and Millennial shoppers are the most inquisitive about sustainable seafood."
Industry Pro Sees No Issue With Offshore Wind Turbines and Marine Radar.
Copyright © 2019 The Martha's Vineyard Times
By Rich Saltzberg
November 27, 2019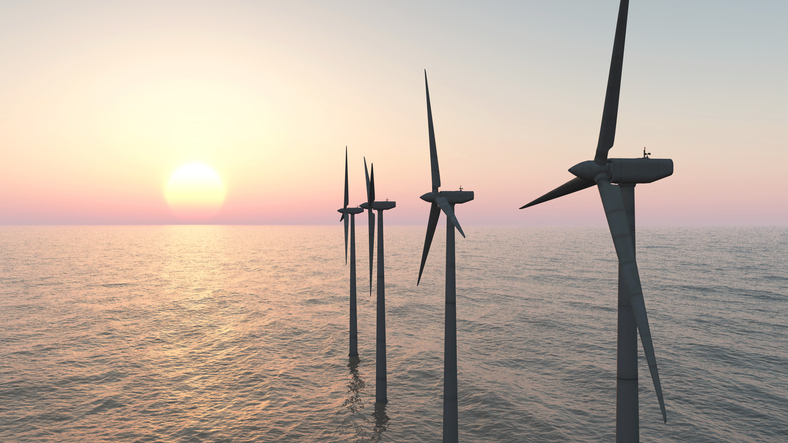 Furuno, a global leader in marine radar systems, does not consider offshore wind turbines an interference threat to maritime radar navigation, according to its U.S. and European representatives. Furuno radar domes are a common sight atop Massachusetts motor yachts and commercial fishing vessels. Furuno also outfits the U.S. Coast Guard and U.S. Navy with radar systems, according to Eric Kunz, senior product manager for Furuno USA, who said Furuno radar is "on almost every Coast Guard vessel."
In telephone and email conversation with The Times, Kunz said his company has not encountered radar interference from wind turbines.
"While hypothetically multi-path and other issues could theoretically occur," Kunz emailed, "in practice and application, our signal processing is sophisticated enough that there have been no issues that anyone in our organization is aware of with respect to turbine blade interference on Furuno marine radar systems."
Kunz later said the issue of marine radar interference with wind turbines has drummed up "hype" but he's not seen credible evidence it is real.
"A bunch of hooey," he said. "I don't think there's any serious issues with marine radar."
Asked specifically if radar is reflected off turbine blades or reflected from one blade to another, or if other issues could arise due to sea topography, Kunz emailed no.
"Nothing detectable to the radar operators," he wrote. "Furuno and the marine radar industry have dealt with these kinds of radar interference issues for decades. The wind turbines present nothing new or unusual in terms of interpretation or interference. There was a lot of hype, but no strange performance behavior has been observed. Furuno arguably manufactures more marine radar systems and has won more industry awards than any two or three other marine radar manufacturers combined. If there were issues, we would be well aware of them."
Further pressed on interference potential, Kunz, an engineer, reached out to his European colleagues on the subject, and found they too did not believe it was an issue for marine radar.
"Hi Eric, we have fitted lots of boats which service the wind farms; there is no interference from them on our x band radars, NXT or MAG," Daniel Conway, Furuno U.K. sales manager, wrote in a social media message to Kunz.
X-band refers to radar operating at frequencies between 8.0 and 12.0 gigahertz. "The majority of marine radars operate on X-band," the Furuno USA website states. "X-band is widely used because of the ability to utilize smaller antennas that fit on most boats and to provide better target resolution."
"All that I have heard is that wind farms make long-range Air Force radars to have blind sectors, never heard anything related to marine radars," Jarkko Pakkanen, product sales manager for Furuno Finland, wrote in a similar social media message.
"[W]e got feedback that it is having on weather radar and aircraft radar. For marine radar I fully agree to Dan," Rudiger Engel, senior product manager for Furuno Germany, wrote in a similar message.
"The wind farms present no strange radar interference issues for marine radar systems," Kunz emailed. "Of course, we don't have as much experience with other marine radar systems, but I highly doubt that their products have issues of which we are not aware. Marine radars show the wind farms in all cases as normal targets."
Kunz shared a photograph from a vessel close to a wind farm off the U.K. coast. The image shows the wind turbines out the vessel windows as well as on the radar screens in the wheelhouse. The images suggest the radar screen is clear of problems. Kunz also provided a radar image of the Block Island Wind Farm which similarly suggests no problems, interference or otherwise.
Capt. Dave Aripotch, a trawler captain out of Montauk, Long Island, shared a photograph he and his wife, Bonnie Brady, head of Long Island Commercial Fishing Association, said shows a marine radar screen taken in the vicinity of the Block Island Wind Farm that allegedly depicts interference or scattering. Another image provided by Capt. Dave Tuma of Montauk allegedly showed radar anomalies too.
Eric Hansen, a Responsible Offshore Development Alliance (RODA) board member, sent images of a radar screen taken from a vessel near wind turbines off the U.K. coast. Hansen said the screen evidenced problematic readings. When emailed these images, Kunz did not respond to them.
Kunz did say thousands of vessels pass by European wind farms, and to the best of his knowledge, these vessels haven't encountered trouble relative to the issue.
Kunz later wrote that while he had seen the Hansen image, it showed the screen of another radar maker (Garmin), and he is only able to comment on Furuno products, and wasn't intentionally ignoring the email sent about the image.
"I don't know why the Garmin radar appears to have issues. Perhaps Garmin does have issues, but it is more likely a function of signal processing and their inability to compensate for strong multi-path reflections," he emailed.
Carly Hysell, a spokesperson for Garmin, did not immediately return a message seeking comment. Garmin previously told The Times the company would comment on radar interference, but has not followed through despite repeated inquiries.
Kunz wrote that certain large objects could create reflectivity. "Any strong radar-reflective target has the possibility of showing multi-path interference on the radar display," he wrote. "The same phenomena can happen with nearby land or structure or large vessels, and is not just a function of a windmill or rotating windmill blades."
Concerning Capt. Tuma's image, Kunz admitted it looked like reflections showed."I see what appears to be multi-path reflections in the one image on the Furuno radar display," he wrote. "This could be a function of how the radar is mounted or the type of vessel on which the radar is mounted. For example, does the vessel have large flat sides that could provide a strong secondary reflection? It could also be a function of the operator's radar proficiency. Note that strong multi-path reflections could also be a function of how the vessel is oriented to the proximity and the reflective properties of any targets in view. Any marine radar signal can be reflected and cause multi-path impacts."
The U.S. Coast Guard is still keeping cards close to its chest on the evaluation of potential radar risks from Vineyard Wind 1, or any other project stemming from the leased areas off Martha's Vineyard and Nantucket.
"Radar impacts are a function of numerous issues, including turbine height and proximity to nearby towers, weather, vessel radar type (and quality), and operator radar proficiency," Petty Officer Nicole Groll emailed. "Coast Guard has in the past and may on future wind projects recommend a permit condition to include that the developer conduct analysis on radar — before construction and after operation."
Kunz later emailed that he agreed with Groll's statement.
Vineyard Wind spokesman Brendan Moss had no update to share regarding Vineyard Wind's radar survey, however he did offer comment on radar relative to a letter Vineyard Wind CEO Lars Thaaning Pedersen and executives from Equinor, Eversource, Orsted, and Mayflower Wind sent the Coast Guard, along with a proposal for turbine spacing.
"A study of radar will be conducted on the final configuration of any one project per anticipated USCG terms and conditions," he emailed. "We will await the Coast Guard's view of our proposal for the overall layout, which we expect will consider radar as well as search/rescue. Meanwhile we can say wider, uniform spacing is something USCG has previously indicated would be preferred."
Kunz said he expects the Block Island turbines and other offshore turbines in the area will be mounted with AIS (Automatic Identification System) beacons, and between those, marine radar, and GPS systems, ships should have no difficulty navigating near or through wind turbines. He also said he believes wind farms in the lease area under development will be off-limits to fishing, but that they will nonetheless attract fish. In light of that, he said he expects fishing on the periphery of the wind farms will be bountiful.
In a follow-up email to The Times, Moss made it clear Vineyard Wind's stance on fishing within the lease area diverged from the opinion expressed by Kunz. "Vineyard Wind has always said fishing would continue to be allowed in the lease area," he wrote.