Wind factors arising. (Below: Happier days in Holgate.)
Thursday, May 23, 2013: Surfside waters have become kinda crappy for many beach areas of LBI. Can't say it's a whole lot better in the bay and ocean. Those 35 mph SE gusts yesterday and today's 20 mph winds gummed up what had been real nice fishing waters.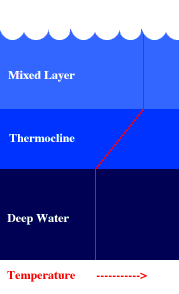 Concurrently, we're seeing an unusual upwelling water temp dip. Usually, upwelling occurs when waters get much warmer but even with our waters only in the mid-50s, a collapse has knocked them into the fully winterized mid-40s.
Now comes the instantly tricky part. Those SE winds are going to be replaced by gusty and close-to-cold NW winds. Those could put a royal hurtin' on some fluking, though I think boat bassing should still be doable, as the LBI Cup approaches. See http://www.lbicup.com/ and show that you're true ass-kickin' basser.
Surfcasters will be on firmer ground. Those NW inds should smooth out the surf a bit, slow the north-to-south currents down an maybe even clean up the water a bit. Most of all, it'll allow for easier casts. For best surfcasting results in trickier times be a rod-holder. I don't care if winds are honking, having that rod in hand -- and maybe using the old-fashioned forefinger holding of the line – and I can assure you won't miss even the first taps of a pick-up. While I'm a fan of circle hooks, I have my qualms about using them when handholding a rod. There is just too much of a tendency to try setting the hook when a fish signals. As you know, with circle hooks, "setting" the hooks translates into freeing the fish. When firsthand fishing (rod holding), gimme a syringe-sharp "octopus" hook every time. I'm one of those anglers who set so hard I sometimes bring in just the fish's head.
It also seems that bunker has the bait edge with rougher conditions, even when rod holding. Clams not only tend to cast off a bit worse during winds but currents leach the meat of oils more quickly than with bunker.
Per usual, I believe that jigs and deep-diving plugs are ideal with west winds and mucked up waters. The casts are long and a fish only gets a quick glance at suddenly appearing artificials. They make spontaneous grabs. As is often the case with plugging, always remember that you might have attracted a follower right in next to the beach. Instead of speeding up during the last part of the retrieve (very common caster behavior), slow it down. That not only gives any gathered gamefish time to find the plug/jig but it is actually consistent with the behavior of baitfish as it hits the shallows and is forced to pause. I often do an underhanded flick of a plug right near the beach, seeing if any followers are hanging out. The slight splash is just what they're waiting to hear.
I can't say much for fluking this entire weekend. It's a question of fishing a protected bay zone or working what might be roiled inlet areas. It's always tougher targeting a subtle hitting fish, like fluke. Not to worry though, we have an entire long and hot summer of fluking ahead.
Broken record time: Jigging for fluke with the likes of smaller Spros can make drifting rougher waters a lot more productive. Make sure to spice the Spros with GULP or squid. Despite my sorta dislike of teasers (if casting advanced fishing plugs), when jigging for fluke, try placing a teaser maybe only six to eight inches up from the jig. Maybe use a Clouser saltwater minnow fly as the teaser, with a touch of foil and some added whiteness to the hair.
I'm amazed at the seabass take of late. The 20-fish-per season runs to august 8. Hint: you don't need 20 fish, unless you're a fare on a headboat or a charterboat and might not see the sea for many moons to come.
(((((((((((((((((((((((((((((((((((((((((((()))))))))))))))))))))))))))))))))))))))))))))))))))))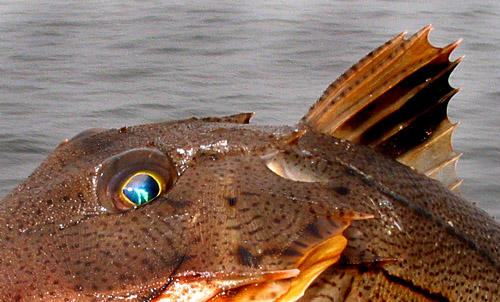 (((((((((((((((((((((((((((((((((())))))))))))))))))))))))))))))))))
Once again, ASMFC's indecisiveness will leave lasting damage to vital eel fishery.
<

<

<

<

<

<

<

<

((((((((((((((((((((((((((((())))))))))))))))))))))))))))0

SURF CITY BAIT AND TACKLE

As of May 4th, 2011 all NJ saltwater anglers 16 years old and older must register, at no cost, with the state on their web site.
For more information or to register go to... http://www.nj.gov/dep/saltwaterregistry/index.html
Once you are registered with the state you are no longer required to register with the federal government on countmyfish.
(((((((((((((((((((((((((((((((((((((((())))))))))))))))))))))))))))))))))))))))))))
(((((((((((((((((((((((((((((((((((((())))))))))))))))))))))))))))))))))))))
((((((((((((((((((((((((((((((((((((((((((((((()))))))))))))))))))))))))))))))))))))))))))))